Back To Resources
Why Do I Need a Furnace Tune-Up Every Year? Pros of HVAC Maintenance
Your furnace needs regular tune-ups to operate safely and efficiently. In this article, we break down the benefits.
One of the questions homeowners here in Central Ohio often ask us is, "Why do I need a furnace tune-up every year?" But many of these homeowners recognize the importance of maintaining their vehicles.
In a way, your HVAC system and your car are similar. In some cases, you rely on your HVAC system and your car every day. And when your car or part of your HVAC system breaks down, you can find yourself in a tough spot.
We often compare HVAC maintenance and furnace tune-ups to vehicle maintenance. Would you go five years without changing your car's oil? You probably could, even if your car's efficiency and performance suffered. Plus, you can always buy a new car, right?
Cars are expensive, and if you want to get the most out of your investment, you take care of it. The same is true for your furnace.
As someone who has spent nearly two decades servicing HVAC equipment, I know that regular furnace maintenance does more than just check on your system's performance – maintenance helps keep you and your family safe and protects your investment.
Regular maintenance is vital for all furnaces. But in this article, we'll focus on electric furnaces and fossil fuel furnaces (furnaces powered by natural gas, oil and propane).
We'll go over the main benefits furnace tune-ups offer, including:
Safety
Improved performance
Increased life expectancy
Fewer surprise repairs
Warranty validation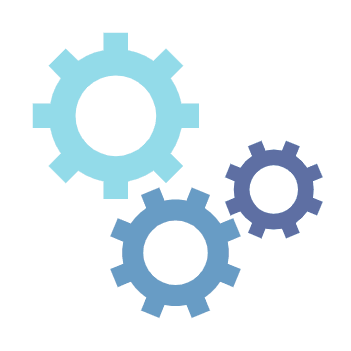 A Quick Note on Regular HVAC Maintenance
Before we get too far, I want to make sure we're on the same page. I'm going to talk about regular maintenance a lot in this article. But what exactly does "regular" maintenance mean for your HVAC system?
In HVAC, regular maintenance includes one tune-up for your heating system and one for your cooling system. So by the end of the calendar year, you should have two total HVAC tune-ups.
For your furnace, we recommend scheduling your annual tune-up either at the beginning or the end of the heating season. We'll discuss the benefits of furnace tune-ups thoroughly in other sections of this article. But scheduling tune-ups for either of these times helps ensure that your furnace can do its job before the next big cold spell.
Now that you know a little more about regular HVAC maintenance, let's talk about how regular furnace maintenance can benefit you.
Ensure Your Family's Safety
The main purpose of a furnace tune-up is to check that your furnace is operating safely.
Furnaces require more safety features and procedures than any other type of HVAC equipment. After all, gas, propane and oil furnaces heat your home with open flames and extremely flammable materials. Electric furnaces heat your home using high-voltage electricity.
Manufacturers build safety features into their furnaces, but these features can fail if your system is subjected to substantial strain. Furnace tune-ups help ensure that these safety features and your furnace's other components are working the way they should.
During a furnace tune-up, an HVAC technician checks the following:
Carbon monoxide readings. When fossil fuel furnaces burn natural gas, oil or propane, they create waste gases, including carbon monoxide. Your system normally exhausts these waste gases outside. But sometimes issues prevent your system from properly exhausting these gases. Carbon monoxide is especially dangerous to you and your family. Regular maintenance can help catch high levels of carbon monoxide in your home. But if you experience symptoms of carbon monoxide poisoning, the CDC urges you to seek medical help immediately.
Electrical components. No matter what type of furnace you have, it relies on electrical components to heat your home. During a furnace tune-up, an HVAC technician should check that your furnace's electrical components are properly connected and insulated. Electrical shorts can also affect your system's performance.
Combustion components. Fossil fuel furnaces rely on components like heat exchangers, flame sensors and burners to heat your home. But if these components are damaged, your system can overheat or produce more carbon monoxide. Throughout the year, these components can also accumulate dust and soot, which can prevent them from operating safely and efficiently. During a furnace tune-up, your HVAC technician should clean and check these components for damage.
Temperature readings. Just like a doctor can use body temperature to learn more about your health, a furnace's temperature readings can alert your HVAC technician to issues with your system. Your HVAC technician should measure the temperature of the conditioned air leaving your furnace and the temperature of the air returning to your furnace. The difference between these two temperatures is your furnace's temperature rise. A knowledgeable technician can use your furnace's temperature rise to identify the bigger issue.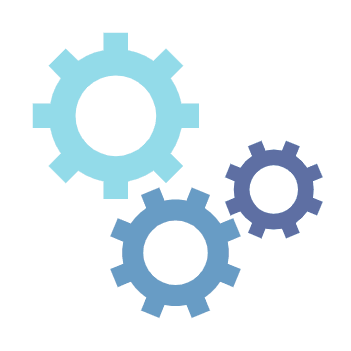 Improve Your Furnace's Performance
Tune-ups can also help improve and maintain your furnace's performance. Your HVAC technician should also check that your furnace is meeting your needs.
If you've noticed any changes in your furnace's performance, a maintenance appointment is a perfect time to discuss these changes with your technician.
Changes in your furnace's performance can include:
Changes in airflow
Changes in temperature
Turning on and off without running
New smells or sounds coming from your furnace
These are just a few changes you may notice. If you notice any changes in your furnace, discuss them with your technician.
While changes in your system can indicate significant issues with your system, this isn't always the case. In some cases, there may be a relatively simple and easy fix: cleaning.
Throughout the year, your furnace's components can build up dust and other grime. During a furnace tune-up, your HVAC technician should inspect and clean your furnace's components, such as the flame sensor, filter and heat exchanger.
Dirty Flame Sensors
Your furnace's flame sensor is a safety feature that senses when your furnace's burners are lit. If the flame sensor doesn't sense heat from the burners within seconds of ignition, the gas valve turns off. This helps ensure that fossil fuels don't build up in your furnace.
Because the flame sensor is positioned in front of one of your furnace's burners, it accumulates soot. The dirtier your flame sensor gets, the more difficult it becomes for the sensor to detect heat from the burners. If a flame sensor can't detect heat from the burners, your furnace will shut down.
An annual furnace tune-up can help avoid this. Furnaces need their flame sensors cleaned once a year to ensure they can operate properly. During an annual furnace tune-up, your HVAC technician will clean your flame sensor.
During the winter, dirty flame sensors are one of the most common reasons Central Ohio residents find themselves without heat. Luckily, our technicians can quickly diagnose and address dirty flame sensors. But because flame sensors must be positioned precisely in order to operate properly, only HVAC professionals should clean your flame sensor.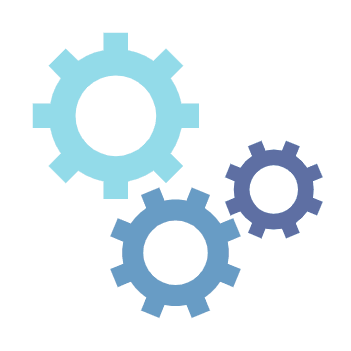 Dirty Filters
Your filter must be changed regularly. But you can change your filter yourself.
How frequently you need to change your filter depends on the type of filter you have. Your filter's packaging should offer information on how frequently your filter should be changed or cleaned. But this is a recommendation. How frequently you need to change your filter depends on factors within your home.
To learn more about how, when and why you should change your system's filter, check out this article that breaks down everything you need to know about changing your furnace filter.
However, if you struggle to remember to change your filter, your HVAC technician can change it for you.
Buy Your Furnace Filter From Fire & Ice
We've partnered with a national filter provider that has every size and brand of filter you could imagine, and have made purchasing yours easier than ever! Click the button below to get started, and have your filters delivered right to your doorstep.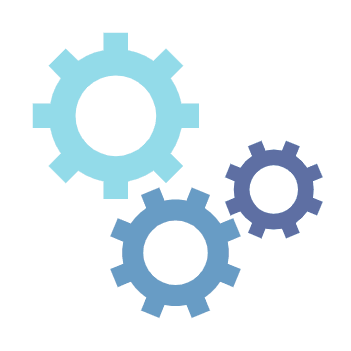 Dirty Heat Exchanger
Your heat exchanger helps heat the air that then circulates throughout your home.
When your heat exchanger gets dirty, it may have to heat up more to provide the same level of heating. Over time, this overheating can damage your heat exchanger as well as other components.
This doesn't just increase your energy costs – cracked or damaged heat exchangers can expose you and your family to unsafe levels of carbon monoxide. Scheduling an annual tune-up helps ensure that your heat exchanger can operate safely and efficiently.
An HVAC professional should inspect your furnace's heat exchanger for damage and dirt buildup once a year.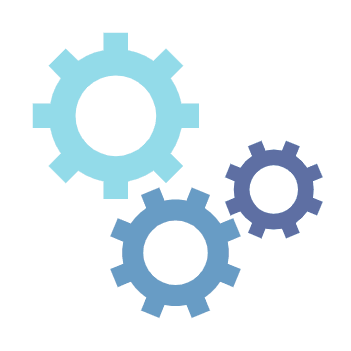 Avoid Surprise Furnace Breakdowns
During a tune-up, your HVAC technician will also check the integrity of your furnace and its components.
This can help catch strain or damage before your furnace completely breaks down, leaving you and your family in the cold.
There's a reason furnaces always seem to break down when you need them most. Your furnace naturally has to work harder to keep your home warm on the coldest days of the year than it does on milder days. This can put additional stress on your furnace and its components. If your furnace is already suffering from strain or damage, this stress can be enough to lead to a complete system shutdown.
So how do you know if your furnace is suffering from strain or damage? That's the problem: without regular maintenance, you likely won't be able to tell something's wrong until it's too late. Furnaces can run for months or even years with strained or damaged components, though their performance can suffer.
An annual furnace tune-up can help identify a range of issues, from ignitors approaching the end of their lifespan to cracked heat exchangers.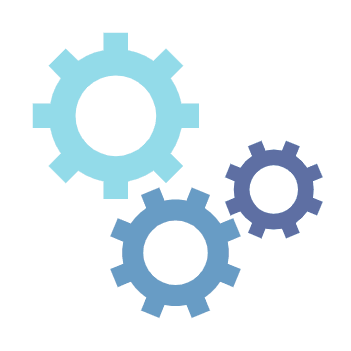 Increase Your Furnace's Life Expectancy
In general, you should expect your furnace to last 15-20 years or longer. But issues like strain can decrease your furnace's life expectancy by as much as 5-10 years.
When your HVAC technician can catch strain, damage and other issues early, your furnace can last longer. This helps ensure that you get the most out of your furnace.
Routine maintenance can also improve the life expectancy of your furnace's components, such as the heat exchanger, blower motor and pressure switches.
When your furnace is stressed overall, each of your furnace's components suffers. Scheduling a furnace tune-up each year can help prevent expensive repairs in the long run.
Validate Your Furnace's Warranty
Chances are high that your furnace will need to be repaired eventually. And furnace repairs can get expensive. Thankfully HVAC equipment comes with a warranty, right?
If you don't schedule maintenance for your system, your warranty isn't valid. Manufacturer warranties require regular maintenance. Without regular maintenance, your furnace's warranty won't cover replacement parts for your system.
Without a valid warranty, furnace repairs can cost you anywhere between $100 - $3,500, depending on the part.
Tune-ups can cost around $120 without a maintenance plan, but a valid warranty can protect your furnace, your investment and your peace of mind.
Get the Most Out of Your Furnace
Like all HVAC equipment, furnaces are an investment in your and your family's comfort and safety. Regular furnace maintenance helps ensure that you get the most out of your investment.
When possible, you should try to schedule your tune-up around the same time of year each year. And if you schedule each tune-up with the same HVAC company, they can help track changes to your system from year to year.
But to get the most out of regular maintenance, your HVAC partner must have your best interests in mind. This means that they follow industry best practices and manufacturer safety guidelines.
Your HVAC partner should also understand that system maintenance is for your safety and comfort – not an opportunity to sell products that may not even meet your needs.
At Fire & Ice, our certified service technicians complete over 200 hours of training in our in-house training center. This helps ensure that our technicians have both technical and real-life knowledge before they enter your home.
If you're due for an HVAC tune-up, we'd love to help!