1000 ? mobileCTA = true : mobileCTA = false">
HVAC Whitehall, OH, Furnace and AC Repair and Installation
One of several delightful enclaves around Columbus, Whitehall is a city east of Columbus and is adjacent to a couple large city parks.
Fire & Ice has served the Whitehall area since 2004. In that time, we've visited thousands of homes to ensure they have the best in HVAC equipment and service. If you're in Whitehall, OH, call or contact us to schedule your installation or service today!
Air Duct Cleaning for Whitehall, OH
Dirty air ducts are a leading cause of several problems faced by homeowners. Dust, dirt, mold, odors, allergens, and other irritants can make indoor air unhealthy. Clean air ducts can help remedy this. In addition, your HVAC system will run longer and more efficiently with clean air ducts.
We offer air duct cleaning in Whitehall, OH. To get started, click on the button below.
Furnace and Heat Pump Services in Whitehall
Air Conditioning and Air Quality Services in Whitehall
Ductless Mini-Split Installation
Ductless Mini-Split Repair
Humidity-Controlling Products
Fire & Ice Customer Reviews: Whitehall, OH
"These guys are the experts in their field! Wonderful group of people dedicated to their customer, and employees. Glad I had the chance to cross paths with this group. Thanks so much for everything!"
- Shawn Bauer
"Bryan C. of Fire & Ice provided a very impressive consultation regarding the replacement of my very old furnace and air conditioner. Bryan was knowledgeable and courteous through all of my silly and detailed questions."
- Cody Dysert
The Best HVAC Services in Whitehall, OH
Are you ready to experience the comfort and confidence you deserve from your heating and cooling system? Get started today, or check out any of our online resources to help you make the best choice for your home!
The Fire & Ice Difference
See what makes us the best HVAC company in Central Ohio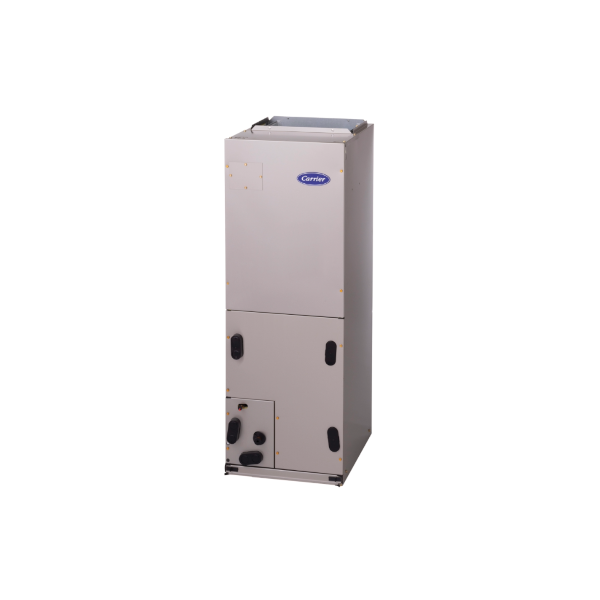 The Carrier Comfort FJ4 Air Handler offers homeowners comfort features and compatibility with HVAC accessories. This unit has excellent durability, and its multi-speed ECM blower motor increases its energy efficiency. Keep reading to learn more!