Back To Resources
Cost of an Air Conditioner in 2023: Replacing Your AC Unit
If you're looking to replace your air conditioner, you're likely wondering how much the replacement will cost you. In this article, we break down the factors that affect the cost of an AC to help you make the best decision for your home.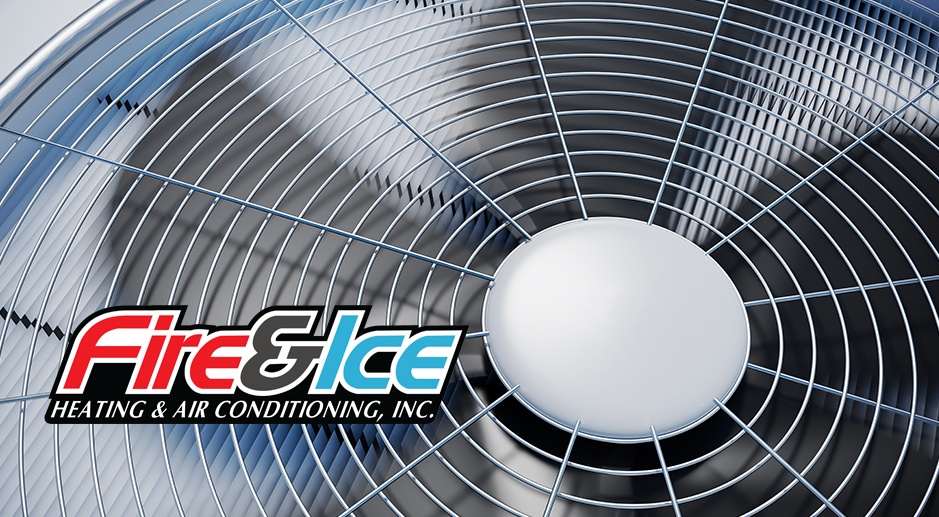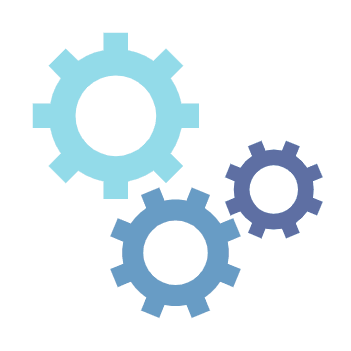 How Much Does a Replacement Air Conditioner Cost?
The cost of replacement for an air conditioner in a residential home can range between $4,350-$12,095. This includes labor and permit fees.
This range also covers a variety of system sizes and levels of sophistication, including variable-speed AC systems.
The factors that can affect the price of your air conditioner replacement include:
Capacity/power of the system
Efficiency
The HVAC equipment you're not replacing
Modifications to your existing system
Line set protection
Installation costs
Tax credits and rebates
The article below goes into more detail, including more precise ranges for entry-level, mid-range, and high-end air conditioners.
The decision to replace your air conditioner can be on par with the decision to renovate your home or buy a car.
But many homeowners go into the process with no idea what the overall cost will be or how those costs are broken down.
When you have to make a major decision and invest a significant amount of money, you need this information.
As a sales professional with over 40 years in HVAC, I've helped customers understand the cost factors that affect the final price tag of an AC replacement unit.
When choosing an air conditioner replacement for your home, it's important to remember the other costs that are associated with your new purchase, including AC installation, AC repair cost, and other AC services, such as your annual tune-up and check-out.
In this article, we'll take you through the various factors that can affect your central air conditioning replacement cost, and by the end of this article, you'll be prepared to make the best decision for you, your home, and your comfort.
Common Air Conditioning Costs & Accessories
When most people imagine their new cooling system, they think of the AC unit itself. But replacing your current system involves more than just replacing the central air conditioning unit.
So let's talk about some of the other components that affect the final replacement AC unit cost.
The following items are typically required to install an air conditioner:
Physical parts, including; indoor evaporator coil, outdoor pad, outside electric disconnect, an electric conduit from the disconnect to the air conditioner, new copper line set from the indoor coil to the air conditioner, and 15 feet of PVC pipe for use as a drain line
Local permits
Electrical costs involving breakers and thermostats
Ductwork modification, if necessary
Condensate drainage
Air Conditioner Capacity
The capacity, or "size," of your air conditioner affects its ability to meet your cooling needs.
In this case, the size of your system describes the output it needs to adequately produce and recycle cool air into your home.
In order to correctly size your home, your HVAC contractor must complete a load calculation. This allows them to recommend the best air conditioning unit for your home.
A load calculation not only looks at the square footage of your home but also features that affect heat loss/gain. These features include the number and size of windows and doors your home has and the height of your ceilings.
RELATED: Sizing Your Air Conditioner, Heat Pump and Furnace
One thing to keep in mind is that a larger or more powerful air conditioner isn't always better for your home. If it's sized too big, an air conditioner will cycle on and off too much. As a result, it may not cool or remove moisture properly.
If a central air unit is sized too small, it will overwork itself and will not adequately cool your home or remove moisture properly.
Because of these factors, there will never be a "one size fits all" central air conditioner solution for every home, even some that are the same size.
The cost of equipment can increase as you go up in capacity. But an accurately sized HVAC unit can help lower your overall monthly energy cost and provide more comfort in your home.
Additionally, by avoiding unnecessary on-off switching, you'll increase the longevity of your AC system.
Air Conditioning System Efficiency
One of the considerations in purchasing an air conditioner is its efficiency rating, or SEER rating (Seasonal Energy Efficiency Ratio).
An air conditioner's SEER rating is similar to a car's fuel economy. Just like you may want to know how many miles per gallon a car can get, we can use a SEER rating to describe how efficient an air conditioner is.
The efficiency of a system can also provide increased comfort and, at times, a quieter system. This overall efficiency is part of the total cost of any AC system.
A new ac unit can have a SEER rating of 13-20 or higher. Usually, as the SEER rating goes up, the initial purchase cost may increase. However, according to Energy Star, every central AC unit installed must have a SEER rating of at least 14.
When you have a central ac system at a higher SEER level, operating your central air conditioner unit will be lower. Which can reduce the long-term air conditioning cost of your HVAC system
RELATED: What's a Good SEER Rating and Why Is It Important?
Matching Your Equipment
When you consider an air conditioning repair or replacement cost, you're probably not thinking about your furnace. But if you're only replacing your central air conditioner, you'll likely need to match your new ac unit to your current heating and cooling system.
This is typically the case if you choose a variable-speed ac unit that isn't compatible with your furnace.
Variable-speed air conditioners require indoor blower motors that operate at different speeds. And since your system's blower motor is located inside your furnace or air handler, it's important to make sure that both systems are compatible.
But as a result, variable-speed systems typically offer the most control over your central air conditioning system.
Other types of air conditioners include:
Single-stage air conditioners, which only have one setting: 100% capacity.
Two-stage air conditioners, which have two settings: 100% capacity and a second, lower setting that's usually around 70% capacity. Two-stage air conditioners typically use less energy, which makes them more efficient than single-stage.
Single-stage and two-stage air conditioners without variable-speed features can generally pair with single-stage and two-stage furnaces.
RELATED: One-Stage, Two-Stage & Variable-Speed ACs: Differences & Benefits
Your current HVAC system can limit your options at times. If you'd like to install a variable-speed air conditioner, you may need to replace your furnace or air handler as well in some cases.
Replacing a furnace or air handler typically costs anywhere from $3,300-$7,025.
When you replace your air conditioner and furnace at the same time, you can increase efficiency and reduce costs. But it's ultimately up to you to decide when you replace any of your systems.
Ductwork Modification Costs
And speaking of matching equipment: your new system may also require ductwork modifications if your existing ductwork isn't the right size.
Ductwork helps circulate conditioned air throughout your home. In order to properly cool your home, your ductwork must meet your new system's airflow requirements.
Your system may require ductwork modifications simply because different air conditioners have different requirements. But sometimes, a home's existing ductwork was improperly sized for a previous installation.
Failure to correctly modify your ductwork can affect the performance of your system.
Improperly sized ductwork can lead to hot or cold spots in your home, even with a new system. Long-term, this can also increase your energy costs and shorten your air conditioner's lifespan.
Your HVAC partner should conduct a thorough duct analysis to determine if your existing ductwork is sized properly for your home and your system. If your current central air units were sized incorrectly, you can talk to our heating and cooling experts about switching to a ductless ac system.
The end result should always be an HVAC system with freely flowing, properly sized air ducts that operate efficiently and effectively.
Line Set Protection
A line set is the copper tubing that connects your outside ac unit to your indoor HVAC system. This tubing helps move refrigerant between the two.
Since your system cools your home by moving refrigerant, your comfort depends on the integrity of your line set. Without line set protection, your line set is exposed to outside elements and other damage.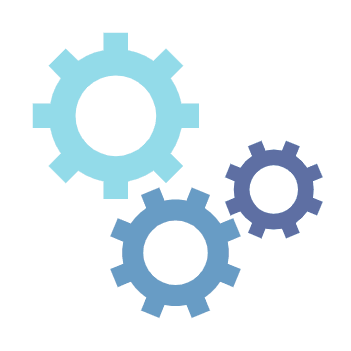 Until recently, there were only a handful of ways to protect a line set. And many of them were both ineffective and unsightly.
However, a line set positive seal system offers a more effective, more aesthetically pleasing alternative to protect your line set.
This is a new product, so it isn't an industry standard. But we believe it should be.
Because of this, we protect each new air conditioner installation with a line set positive seal system at no cost to our customers.
RELATED: The Airex Pro Positive Seal System for Beauty & Performance in Air Conditioner Installations
Electrical Costs
HVAC is one of the few trades that include multiple disciplines, including carpentry, plumbing, and electrical work. Variables associated with these areas can affect the final heating and air conditioning cost of an HVAC system or service. These variables include electrical modifications.
You may not need electrical modifications. But if you do, there are a couple of common areas:
Updating the control wiring for a new thermostat
High-voltage wiring and breakers at the electric panel that feeds energy to your new air conditioner
Many older systems do not have modern thermostats with the level of air control that you may wish to have. In those instances, electrical modifications are necessary to ensure that your new HVAC system runs smoothly.
Depending on the complexity, electrical modifications can add between $100-$600 to the overall cost of an installation.
High-voltage work often requires a state-licensed electrician to perform. Without this licensure and the knowledge required to obtain it, you risk the quality, efficiency, and installation cost of your central air conditioning system.
Condensate Drainage
Air conditioners also remove moisture from the air when they run. This moisture is condensed into water, which needs to be drained. This condensate runs to a floor drain, sump pump, or approved standpipe.
Sometimes obstructions stop this process. In that situation, a condensate pump would be required to pump the condensate to the proper drain.
Condensate pumps typically cost around $370. Make sure you discuss whether or not you'll need one with your HVAC contractor in order to properly adjust your budget.
Air Conditioner Installation Cost & Considerations
When choosing a company to replace your existing heating and/or ac unit, the installation process is the single most important step for the safety and life expectancy of the system.
HVAC contractors must follow several key processes to ensure your system's efficiency, comfort, safety, and life expectancy.
Failure to comply with any of the necessary processes required by local codes, the manufacturer, and industry standards can only lead to high energy bills, discomfort, and a drastically shortened life expectancy of the equipment.
It's also important to note that many HVAC contractors don't include labor or other fees in their estimates. As a result, you could end up paying more than you planned to.
We recommend always checking that your HVAC contractor's estimate includes these additional costs.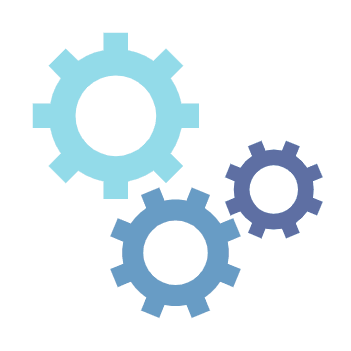 Air Conditioning Tax Credits and Rebates
Local utility rebates may be available on multiple types of furnaces, air conditioners, air handlers, and heat pumps, some of which include full system installations.
Product manufacturers will occasionally have product rebates available. These rebates are usually on full system installations and require a thermostat to be installed with your new HVAC system.
At Fire & Ice, we include the thermostat with the system. These digital, programmable thermostats can also save on energy usage by allowing more precise control over your system.
Lastly, Energy Tax Credits may be available on certain energy-efficient rated heating and cooling products. These ratings generally increase with the purchase of full systems at the same time. Be sure to ask about these along with the efficiency rating of your intended system.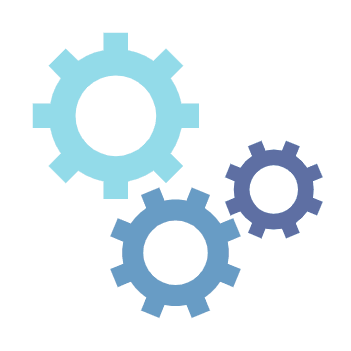 Total Cost of an AC Replacement
The cost of replacement for an air conditioner in a residential home can range between $4,350-$12,095. This includes labor and permit fees.
That may seem like a wide range, but it reflects the equally wide range of variables and choices available to a homeowner that we discussed earlier.
But we can break this range down a little further.
Air conditioning units typically fall into the following categories:
Entry-level
Mid-range
High-end
Entry-level air conditioners offer single-stage cooling. They're a reliable cool air solution if you're on a budget or if you don't plan to stay in your home long-term.
Entry-level air conditioners typically cost between $4,350-$8,000.
Mid-range air conditioners offer two-stage cooling. Because of their increased efficiency, mid-range air conditioners can be great if you plan to stay in your home long-term.
Mid-range air conditioners typically cost between $6,200-$9,500.
High-end air conditioners offer variable-speed cooling. Because they provide you with the most control over your system, high-end air conditioners can be great if you want to address multiple problem areas in your home. This can be a good investment for homeowners if they don't plan on moving anytime soon.
High-end air conditioners typically cost between $8,200-$12,095.
Why Costs Change
A pricing guide from even a few years ago can be horribly outdated. Why is this? Reasons can vary but include the following:
Inflation
Cost of materials to manufacture parts and units
Regulatory and manufacturer standards that necessitate updates to products
Innovations in the industry that provide new options or greater efficiency
Most of these reasons can both increase or decrease cost, but the only constant is that costs will fluctuate as they each change.
As you research, make sure you're getting recent information. Be prepared to ask about each of these areas when a sales professional visits your home to provide an estimate.
Financing Your Investment
If you're interested in financing your new air conditioner, there are many options available for you with approved credit. Partial payment of cash/check and balance with financing can be an option as well.
Fire & Ice has a range of financing options to meet your budget and lifestyle. We're happy to work with you to find a plan that fits both and provide you with the best possible air conditioning system.
Cost and Choice: What's Right For You?
The only way to know the exact air conditioner replacement cost is to schedule an in-home estimate with an experienced professional. Nonetheless, when you know the factors that affect the cost of an ac replacement or new system installation cost, you can ask more informed questions to make a better-informed decision when the time comes.
As you continue to research replacement air conditioners, here are some articles that can help you learn more before you decide on an ac unit:
As you begin to schedule estimates, here's what we believe an in-home estimate should look like.
And if you're ready to discuss options specific to your home, we'd love to sit down with you!
At Fire & Ice, your trust is our business. To us, this includes providing the knowledge you need to make an informed decision. We have the team to help you determine the right HVAC system and products for you, your home, and your comfort.
If you live in Central Ohio, click the button below to schedule your free in-home estimate today!
Schedule an Estimate