1000 ? mobileCTA = true : mobileCTA = false">
Delaware, OH, Furnace and AC Repair and Installation
North of Columbus in Delaware County, Delaware (motto: Hometown Living With a Modern Spirit) was founded in 1808 and has an estimated population of more than 40,000 residents.
The city is the home of several landmarks and attractions, including Ohio Wesleyan University, which is situated in the heart of the city.
For nearly 20 years, Fire & Ice has provided heating and cooling services for the Delaware area and its residents. We have serviced and installed hundreds of air conditioners, heat pumps, and furnaces in the area.
HVAC Services - Delaware, OH
Air Conditioners
Heat Pumps
Furnaces
Air Duct Cleaning for Delaware, OH
Dirty air ducts are a leading cause of several problems faced by homeowners. Dust, dirt, mold, odors, allergens, and other irritants can make indoor air unhealthy. Clean air ducts can help remedy this. In addition, your HVAC system will run longer and more efficiently with clean air ducts.
We offer air duct cleaning in Delaware, OH. To get started, click on the button below.
Delaware Local Spotlight: Little Brown Jug
The Little Brown Jug is a harness race for three-year-old pacing standardbreds held since 1946 at the Delaware County Fairgrounds racetrack in Delaware, Ohio. The race takes place every year on the third Thursday after Labor Day.
It began after the Delaware County Fair, held since its start in Powell, shifted to a tract of land at the northern edge of the city. Along with the Hambletonian, a race for trotters, it is one of the two most coveted races for Standardbred horses.
Furnace Installation, Repair and Tune-ups
We are experts in any brand and model of furnace. There's nothing we can't service for your home.
Among the services we offer that are a part of our process:
Inspections of existing equipment
Load calculations and sizing for new installations
Both electric and gas options available
Installation by licensed, full-time technicians
Furnace add-ons (including filters, humidifiers, and dehumidifiers)
High-efficiency options that meet a variety of heating needs.
Want more info on any of these? Check out our Complete Guide to Home Furnaces.
Best Restaurants in Delaware, Ohio
(as chosen by Tripadvisor)
And there you have it: the best (probably) restaurants in Delaware, OH. Don't see your favorite on the list? Contact us to let us know. We're always looking for great, local food recommendations.
Air Conditioning Installation, Repairs and Tune-ups Near You
What type of air conditioner should you get? Is your current air conditioner running well? Does an AC unit need to be paired with a specific furnace, or doesn't it matter what you have on the heating side? How long should you expect your AC to last? If it needs a repair, should you get the expensive repair or replace the system entirely? How much does a new AC cost?
How long should you expect your AC to last? If it needs a repair, should you get the expensive repair or replace the system entirely? How much does a new AC cost?
These questions don't always have perfect answers, because your situation won't be the same as your neighbors.
To get you to those answers (and others like them), we have a full suite of AC services:
Cooling accessories such as dehumidifiers and air purifiers
If you have any HVAC questions, Fire & Ice representatives are always on call:
Heat Pump and Indoor Air Quality Services
When we think about HVAC, we think about furnaces and air conditioners. But roughly 20% of the Columbus metro market doesn't have access to a gas line, and so they operate on electric systems. These often include heat pumps. We have the same range of quality services for heat pumps as we do across the HVAC spectrum:
Hear from Satisfied Customers in your Area
Listen to Scott's experience with Fire & Ice in Delaware, OH
Attractions & Events in Delaware, Ohio
There are too many to list, but below are a handful of our favorites.
HVAC Services In 43015
The toughest conversations are the ones homeowners often don't want to hear, and we understand that something has already gone wrong if one of our repair technicians needs to come out to your home.
We've had the same conversations thousands of times, and they're never easy. We'll listen to your questions and concerns, and help you to find the best solution. Your comfort is our utmost concern.
Check out our free HVAC Contractor Checklist below, which includes several questions to give you peace of mind about your next HVAC investment. It will prepare you to hold your HVAC partner accountable for its quality and service.
If you have any HVAC questions, Fire & Ice representatives are always on call:
And if you're curious about the costs of units, here's a list of articles that break it down for you.: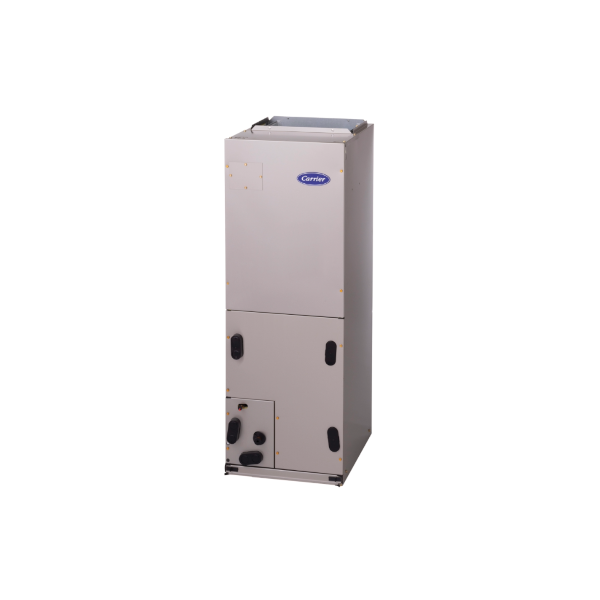 The Carrier Comfort FJ4 Air Handler offers homeowners comfort features and compatibility with HVAC accessories. This unit has excellent durability, and its multi-speed ECM blower motor increases its energy efficiency. Keep reading to learn more!