1000 ? mobileCTA = true : mobileCTA = false">
Heating & Air Conditioning Services for Galloway, OH
Galloway is an unincorporated community that sits west of Columbus, OH. As part of the Central Ohio area, it's been in the Fire & Ice service area since the company's inception.
Fire & Ice is proud to serve Columbus and Central Ohio. We're ready to find a time that fits your schedule for an in-home estimate or service call. Give us a call at (614) 454-3260 or contact us through our website.
HVAC Services - Galloway, OH
Air Conditioners
Heat Pumps
Furnaces
Air Duct Cleaning for Galloway, OH
Dirty air ducts are a leading cause of several problems faced by homeowners. Dust, dirt, mold, odors, allergens, and other irritants can make indoor air unhealthy. Clean air ducts can help remedy this. In addition, your HVAC system will run longer and more efficiently with clean air ducts.
We offer air duct cleaning in Galloway, OH. To get started, click on the button below.
Fire & Ice Customer Reviews: Galloway, OH
Jessica in Galloway had some trouble with her system during the first cold snap of the year. Fire & Ice was able to take care of her comfort needs to prepare her and her family for the upcoming winter. See her testimonial below: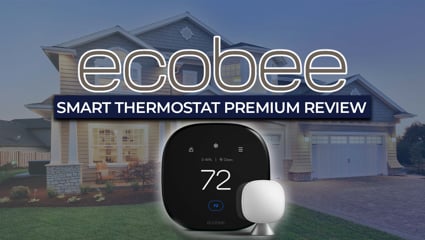 Are you a homeowner looking to invest in a smart thermostat? If so, the Ecobee Smart Thermostat Premium is a great place to start. This video will cover the features, benefits, and price of installing an Ecobee Smart Thermostat Premium in your home.