1000 ? mobileCTA = true : mobileCTA = false">
Heating & Cooling Repair and Replacement for Pataskala, OH
Pataskala is a city that's actually in Licking County, but is still considered part of the Columbus Metropolitan Area. It incorporated rather recently as local cities go, when it merged with Lima Township in 1996, though it traces its roots all the way back to the 1850s.
Not every local contractor travels outside Columbus to provide HVAC services, but at Fire & Ice, we're happy to be able to extend our service area to include thriving areas like Pataskala, providing quality HVAC services to its residents.
Schedule your service or installation today!
Air Conditioner, Furnace and Heat Pump Replacement, Pataskala, OH
Air Duct Cleaning for Pataskala, OH
Dirty air ducts are a leading cause of several problems faced by homeowners. Dust, dirt, mold, odors, allergens, and other irritants can make indoor air unhealthy. Clean air ducts can help remedy this. In addition, your HVAC system will run longer and more efficiently with clean air ducts.
We offer air duct cleaning in Pataskala, OH. To get started, click on the button below.
Fire & Ice Customer Reviews: Pataskala, OH
Cheryl from Pataskala is thrilled with her new system. Give us a call (614) 454-3260 to get your free estimate or to schedule service. We can help you find your ideal system as well, or help get your current equipment running at peak efficiency!
"I recently purchased a new home, my first! I needed to replace the whole AC and furnace for the home. Made a call to Fire & Ice and within days I was enjoying a new system. It was a thorough, friendly, and quick process. I will be using them for all of my future HVAC needs."
- Alex Burch
Quality Heating and Cooling in Pataskala
At Fire & Ice, "Your Trust Is Our Business." We believe in that statement, and have tried to build a company that reflects our mission and values.
We'd love to prove to you that we practice everything outlined above, and that we believe in these things as a company. If you're in our service area, give us a call. We'd love to show you why we're different.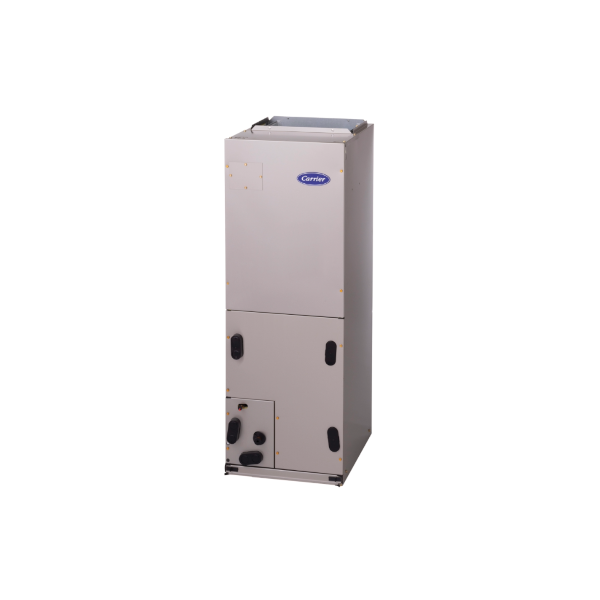 The Carrier Comfort FJ4 Air Handler offers homeowners comfort features and compatibility with HVAC accessories. This unit has excellent durability, and its multi-speed ECM blower motor increases its energy efficiency. Keep reading to learn more!