1000 ? mobileCTA = true : mobileCTA = false">
Heating & Air Conditioning Services for Columbus, OH
At a population of nearly 1 million people (as of the most recent census), Columbus is one of the fastest-growing cities in the United States. Fire & Ice is proud to have served the area for nearly 20 years as it's grown and continues to grow to accommodate its new and existing populace.
As a locally-owned business, Fire & Ice is happy to be part of the Columbus community. As part of our local outreach, we support local organizations and charities, including the James Cancer Center, the Mid-Ohio Food Bank, the Arbor Day Foundation, and Disabled American Veterans.
We are committed to being the premiere Columbus HVAC contractor. At Fire & Ice, "Your Trust Is Our Business."
HVAC Services - Columbus, OH
Air Conditioners
Heat Pumps
Furnaces
Air Duct Cleaning for Columbus, OH
Dirty air ducts are a leading cause of several problems faced by homeowners. Dust, dirt, mold, odors, allergens, and other irritants can make indoor air unhealthy. Clean air ducts can help remedy this. In addition, your HVAC system will run longer and more efficiently with clean air ducts.
We offer air duct cleaning in Columbus, OH. To get started, click on the button below.
Additional Heating & Cooling Services
Ductless Mini-Split Installation & Repair
Humidifiers
Dehumidifiers
Furnace Filters
Air Purifiers
Air Duct Cleaning
Furnace Installation, Maintenance and Repair
With over 20,000 systems installed and serviced, you can count on Fire & Ice to treat your heater right. We'll walk you through your options and help you choose a plan that best meets your needs.
Avoid the cold winter nights with an amazing, efficient system from Fire & Ice!
Air Conditioner Installation, Maintenance and Repair
When's the last time your bedroom was too hot at night? Or you had to deal with excessive summer humidity? If it's been recently, it's time to call us.
Our AC installation process is the most thorough in the industry to give you the peace of mind you deserve, to enjoy your HVAC system and your home.
Heat Pump Installation, Maintenance and Repair
While much of Columbus uses gas systems, electric systems are also popular, which is why Fire & Ice has a full range of heat pump options to pair with any style of heating and cooling system.
Fire & Ice: Columbus, Ohio's most trusted HVAC Company
Start your journey with us today and let us show you what makes us different.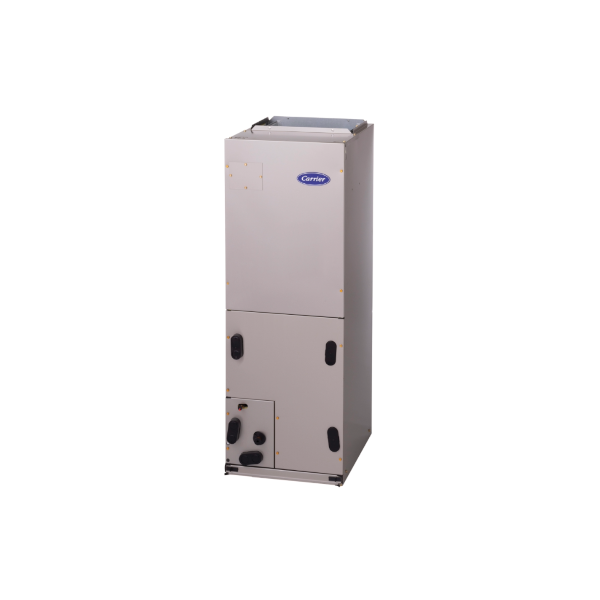 The Carrier Comfort FJ4 Air Handler offers homeowners comfort features and compatibility with HVAC accessories. This unit has excellent durability, and its multi-speed ECM blower motor increases its energy efficiency. Keep reading to learn more!