1000 ? mobileCTA = true : mobileCTA = false">
Pickerington, OH, Furnace and AC Repair and Installation
Our friends in Pickerington are in both Fairfield and Franklin counties, Southeast of Columbus. Pickerington (motto: A Great Place to Visit, a Great Place to Live!) was founded in 1815 as Jacksonville, named after Andrew Jackson. It bore that name until 1827, when the citizens petitioned the state legislature to change the name to Pickerington in honor of its founder, Abraham Pickering.
The city is the home of several landmarks and attractions, and was designated as the "Violet Capital of Ohio" in 1996 by the Ohio Legislature.
For nearly 20 years, Fire & Ice has serviced and installed hundreds of air conditioners, heat pumps, and furnaces for the Pickerington area, its residents, and most of Central Ohio.
HVAC Services - Pickerington, OH
Air Conditioners
Heat Pumps
Furnaces
Air Duct Cleaning for Pickerington, OH
Dirty air ducts are a leading cause of several problems faced by homeowners. Dust, dirt, mold, odors, allergens, and other irritants can make indoor air unhealthy. Clean air ducts can help remedy this. In addition, your HVAC system will run longer and more efficiently with clean air ducts.
We offer air duct cleaning in Pickerington, OH. To get started, click on the button below.
AMA Motorcycle Hall of Fame
The AMA Motorcycle Hall of Fame has two floors of exhibits for guests. Historic motorcycles from the museum's personal collection are on the first level. The upper level honors the lives and careers of AMA Motorcycle Hall of Famers, as well as other men and women who have shaped motorcycling in America in racing, rights, design, ambassadorship and more.
It includes a display of classic motorcycles, from the 1894 Roper Steamer, the oldest bike on display, a 1905 and 1908 Indians, and a 1906 Harley-Davidson, the bike that proved Harley-Davidson was a serious American manufacturing contender.
Heating Services Near You
We are experts in any brand and model of furnace. There's nothing we can't service for your home.
Among the services we offer that are a part of our process:
Inspections of existing equipment
Load calculations and sizing for new installations
Both electric and gas options available
Installation by licensed, full-time technicians
Furnace add-ons (including filters, humidifiers, and dehumidifiers)
High-efficiency options that meet a variety of heating needs.
Want more info on any of these? Check out our Complete Guide to Home Furnaces.
Hear What Your Neighbors Have to Say About Fire & Ice
Listen to Phil's Experience with Fire & Ice in Pickerington
Best Restaurants in Pickerington, Ohio
(as chosen by Tripadvisor)
And there you have it: the best (probably) restaurants in Pickerington, OH. Don't see your favorite on the list? Contact us to let us know. We're always looking for great, local food recommendations.
Air Conditioning Services Near You
What type of air conditioner should you get? Is your current air conditioner running well? Does an AC unit need to be paired with a specific furnace, or doesn't it matter what you have on the heating side? How long should you expect your AC to last? If it needs a repair, should you get the expensive repair or replace the system entirely? How much does a new AC cost?
How long should you expect your AC to last? If it needs a repair, should you get the expensive repair or replace the system entirely? How much does a new AC cost?
These questions don't always have perfect answers, because your situation won't be the same as your neighbors.
That's where we come in. We're not looking to make a quick buck. We want to be your HVAC partner for life, and to earn your trust such that you'd recommend us to a friend. This is why the solution that's best for you is the same solution that's best for us as a company.
To get you to those answers (and others like them), we have a full suite of AC services:
Cooling accessories such as dehumidifiers and air purifiers
If you have any HVAC questions, Fire & Ice representatives are always on call:
Heat Pump and Air Quality Services
When we think about HVAC, we think about furnaces and air conditioners. But roughly 20% of the Columbus metro market doesn't have access to a gas line, and so they operate on electric systems. These often include heat pumps. We have the same range of quality services for heat pumps as we do across the HVAC spectrum:
Attention to Detail that Professionals Recognize
Listen to a Home Inspector's Experience with Fire & Ice
Attractions & Events in Pickerington, Ohio
There are too many to list, but below are a handful of our favorites.
HVAC Services In 43147
We generally don't like talking about ourselves, preferring to focus on information that will help customers make the right decisions for their HVAC services.
Information about companies, though, should be part of that decision. And we're proud of the myriad ways we provide value to our customers, above and beyond many others in the industry.
Check out our free HVAC Contractor Checklist below, which includes several questions to give you peace of mind about your next HVAC investment. It will prepare you to hold your HVAC partner accountable for its quality and service.
If you have any HVAC questions, Fire & Ice representatives are always on call:
And if you're curious about the costs of units, here's a list of articles that break it down for you.: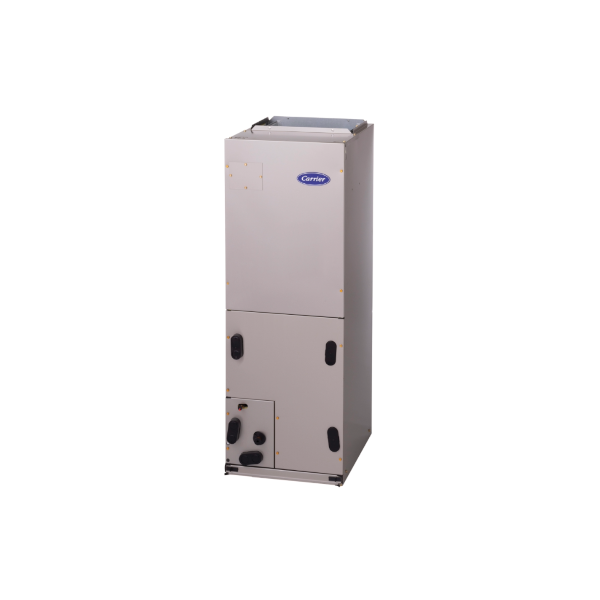 The Carrier Comfort FJ4 Air Handler offers homeowners comfort features and compatibility with HVAC accessories. This unit has excellent durability, and its multi-speed ECM blower motor increases its energy efficiency. Keep reading to learn more!