1000 ? mobileCTA = true : mobileCTA = false">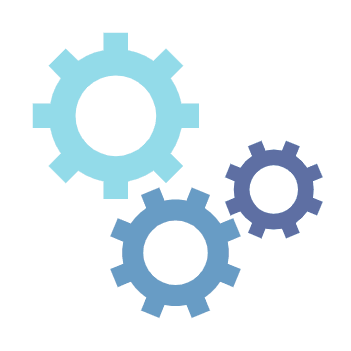 Air Duct Cleaning in
Columbus, Ohio
Cleaner air, healthier home.
Your journey begins here.
The Importance of Clean Air Ducts - Top 6 Benefits
Did you know that dirty air ducts are the leading cause of several indoor air quality problems homeowners face? Below is a brief list of how a professional air duct cleaning service will benefit you, your home, and your loved ones.
A Cleaner Home
Less dust = fewer allergens that cause coughing and sneezing. You'll have a more beautiful home with decreased indoor air pollution, fewer HVAC service calls, and a low amount of maintenance will be needed to keep your heating and cooling system in tip-top shape. While an HVAC system can't clean your entire home, a residential air duct cleaning will keep your air vents clean for the next 3-5 years.
2
Lowers Common Allergens and Nasal Irritants
If you or your loved ones suffer from seasonal or pet allergies, a dirty air duct system can be one in-home culprit that keeps you and your loved ones from breathing easily. Not to mention, proper air filtration and ductwork sealing can help eliminate new impurities from entering the home, thus preventing allergy symptoms from worsening.
3
Improved HVAC Airflow
Bad airflow in your ductwork costs homeowners time, energy, and, most importantly, money. Clogged air vents and a restricted HVAC duct pathway can create hot and cold spots throughout your home. On top of that, they can make your heat pump, furnace, and air conditioning unit work harder than they need to keep your home comfortable throughout the year, which will negatively affect your HVAC unit's energy efficiency. Fortunately, a thorough ductwork cleaning removes dirt, dust, and grime, leaving you with a smooth and efficient system.
4
Remove Smells and Odors
Cooking odors, pets, and mold can contaminate your home. The only surefire way to eradicate unwanted odors quickly is by investing in an air duct cleaning service. A clean air duct system will continuously cycle through your home's air supply to keep it filtered and conditioned. However, if a return air vent is clogged or blocked, these smells can linger and cause long-term problems.
5
You and Your Loved Ones Will Breathe Easier
At the end of the day, your home is your oasis, and you want to breathe easily and freely in your home. Dust, dirt, mold, odors, allergens, and other indoor air pollutants regularly get in the way of your home having clean air and increased energy efficiency. You can take several steps to ensure the quality of your home's air; however, the most important step is to invest in an air duct cleaning service from a licensed professional.
6
Your Equipment Will Last Longer
Your HVAC system is often called the "lungs" of the home, and no one wants their "lungs" to stop breathing. Nevertheless, HVAC systems tend to break down at the worst time, such as during the holidays or on the hottest summer day. In fact, 80% of all HVAC breakdowns are caused by a lack of maintenance. Nevertheless, regular maintenance and frequent residential air duct cleanings will keep your air vents/registers clean and your HVAC system running at full capacity.
What is Air Duct Cleaning?
Outside the HVAC industry, duct cleaning seems pretty simple; however, various steps, tools, and precautions occur before, during, and after our air duct cleaning services.
When you invest in an air duct cleaning service from Fire & Ice, we go above and beyond by cleaning numerous parts in and around your heating and cooling system, including the supply and return air vents, which are responsible for circulating air in your home, as well as your floor/ceiling/wall vents, and grilles.
On top of that, our residential duct cleaning service includes a thorough cleaning of the pieces and parts within your HVAC system that enables proper airflow, such as drain pans, blower motors, heat exchangers, and evaporator coils.
This aims to remove particles within the airstream of a home and ensures that your home's air stays clean through proper maintenance, filtration, sealing, and replacement.
A few common reasons to invest in a duct cleaning include removing mold particles or excessive dust from that's living inside your ductwork. This indoor air quality service can also clear blockages to ensure proper airflow.
However, as the EPA (Environmental Protection Agency) states, you should do your own research and choose a reputable residential air duct cleaning service you trust. Remember: if the company you choose employs inadequate, careless, and uncertified indoor air quality specialists, there is an increased risk of damaging your HVAC system, which can lead to a complete system breakdown.
The Fire & Ice Air Duct Cleaning Process
Give us a call or fill out a Service Form here on our website, requesting ductwork cleaning. Our courteous staff will help schedule an in-home visit.
2
Once they arrive, our experts will lay down drop cloths and corner protectors, run the truck-mounted vacuum hose to the main ductwork trunk line, set up their workspace and seal off all registers and vents in the home with grill masks. They'll then cut a series of access holes into the ductwork and begin the vacuuming process, agitating the inner ductwork with specialized tools to capture all dust, dirt and debris. Each individual duct line is cleaned, as is the air return drop and plenum.
3
All holes are resealed, and any areas are swept that have accumulated agitated dust. Your technician will then review the process that was done with you and will show you pictures that were taken of the air duct lines.
Air Duct Cleaning Services From Fire & Ice
In addition to standard air duct cleaning, our comprehensive process cleans your whole home, ensuring its health and performance for years to come, and includes options for additional preventative steps, such as scheduling your next appointment, offering whole-home disinfectants, as well as bath vent and dryer vent cleaning services.
Truck-Mounted Air Duct Cleaning

Many companies that clean residential air ducts use a rotating brush. But here at Fire & Ice, we do things differently. We have a whole truck dedicated to our air duct services. It had an impressive vacuum powered by diesel in our truck, which is much more effective. This, along with compressed air and vent covers, ensures we thoroughly remove all the dust and dirt from your home's ductwork. This method is the best way to make sure your ductwork is completely clean.

Dryer Duct Cleaning

Similarly, a clogged dryer vent can affect the energy efficiency of your dryer. That said, a simple dryer vent cleaning service can save you hours of cleaning hassle and your hard-earned cash. Please note that dryer vent cleaning is an additional service that will only be performed if we are there for a scheduled air duct cleaning service.

Evaporator Coil Cleaning

Did you know that your conditioned air runs through more than just duct work? It also moves through something called the evaporator or condensing coil. If the service cleaning your home's air ducts doesn't clean this part of your system as well, it can get filled with dirt, dust, and other debris. This can cause your heating and cooling systems, like an air conditioner, furnace, heat pump, or air handler, to stop working. Not to mention, leaving this unattended can cause your HVAC system to break down.

Disinfecting Options

Mold, mildew, and other infectious agents can cause damage to your overall health and comfort. When opting to use industry-standard cleaning and disinfecting agents, we're able to eliminate germs, lint, and other bacteria at the source. Bear in mind that not all mold in your home lives in your ventilation system, so if you suspect you have long-term mold issues, an air duct cleaning will help, but it may not be your saving grace. If this is the case, you may need an air conditioning repair or heating service.

UV Lights & Other Air Purifiers and Filters

Cleaning your air ducts is important every three to five years. It's a smart way to prevent airborne problems, but being proactive is even better. Adding a whole-home air purifier is a great way to protect your home from impurities by keeping your air fresh and healthy. Different indoor air quality products are available, such as the Reme Halo, Halo LED, and media filters, which all work well. That said, it's important to consider each of these choices to improve the air in your home for everyone you care about.
How Much Does a Professional Air Duct Cleaning Cost?
The cost of home air duct cleaning depends on the square footage of your home. Our standard pricing is below:
| Square Footage of Home: | Price: |
| --- | --- |
| 0 – 1,200 | $578 |
| 1,200 – 2,000 | $736 |
| 2,000 – 2,800 | $894 |
| 2,800 – 3,600 | $1,157 |
| 3,600 and over | Call for a quote |
This pricing is for our whole-home air duct cleaning service only and doesn't include any indoor air quality accessories, additional services, or system maintenance. However, if you would like additional services during your scheduled air duct cleaning, book an appointment with one of our customer service representatives, or ask our IAQ specialist during your HVAC service call.
Additional Services
| Service: | Cost: |
| --- | --- |
| Dryer Vent 1st floor | $99 |
| Dryer Vent Cleaning 2nd floor | $149 |
| Bath Fan Vent Cleaning 1st floor | $99 |
| Bath Fan Vent Cleaning 2nd floor | $149 |
| Gas Hot Water Tank Vent Cleaning 1st floor | $99 |
| Gas Hot Water Tank Vent Cleaning 2nd floor | $149 |
| Whole Home Botanical Disinfectant | $149 |
| Whole Home Sporician Disinfectant | $149 |
Add-on services must be completed at time of duct cleaning. Discounts are available for maintenance agreement customers.
Investing in a Residential Air Duct Cleaning Service in Columbus OH
Every homeowner should invest in an air duct cleaning service at least once every three to five years; however, if you or any of your loved ones have allergies or immune-compromised diseases, you should consider getting your air ducts cleaned more frequently.
Nevertheless, if this isn't the case for you and your loved ones, below is a list of common reasons to invest in a residential air duct cleaning:
1:

The Air Inside Your Home Is Noticeably Dusty or Dirty

If you find yourself frequently dusting surfaces within your home, or if you have noticed a considerable buildup of dust and dirt, your ductwork could be the culprit.

2:

Someone in Your Family Has Terrible Seasonal Allergies

All sorts of particulates in the air can trigger allergies. While there's no way to avoid all allergens, you can create a healthy space for allergy sufferers in your family with a thorough air duct cleaning.

3:

You Moved Into a New Home

Contrary to popular belief, even if you build a new home, you SHOULD still get your ducts professionally cleaned. Remember that during construction, sawdust and other particles from the building process can get lodged in your ductwork for years!

Similarly, if you're moving into a home where the previous tenants had many pets or were heavy smokers, in that case, this is the perfect time to get a professional air duct cleaning service and start living in your new home with clean ducts and healthy airflow.

4:

Odors, Pet Dander/Hair, Smoke, and Other Common Contaminants

If you notice any of these contaminants polluting your home, we can help! Our indoor air quality HVAC professionals are certified by NAFA (National Air Filtration Association) and equipped to keep your home free from contaminants.

5:

You're Hosting An Event

Do you have friends and relatives staying with you for holiday parties, weddings, or other major events? If so, ensure your guests breathe clean and filtered air by investing in an air duct cleaning.
Choosing an Air Duct Cleaner Near You - What To Look For
Here are some considerations for finding the best air duct cleaner near you:
FAQs
Occasionally, a routine tune-up is enough, but if you begin to experience airflow issues, hot and cold spots throughout your home, lose circulation through register vents, or have buildups of dust, mold, and other debris, a professional ductwork cleaning can do wonders for your home.
The NAFA (National Air Filtration Association) recommends getting a regular duct cleaning at least once every 3-5 years. However, other times, an air duct cleaning can be situational, like cleaning after a large home renovation or immediately after moving to a new home.
To be completely transparent, they aren't doing everything we are, nor do they have the specialized equipment we use. Some companies offer duct cleaning with rotating brush, which is great for spot-cleaning specific areas; however, it won't thoroughly clean the entirety of your ductwork and system.
At Fire & Ice, we use a truck-mounted vacuum cleaning system that pressurizes your entire duct system, thus maximizing particulate removal in all areas of your home. Keep in mind while the initial cost for an air duct cleaning using a rotating brush will be less, it won't be nearly as beneficial as using a truck-mounted vacuum.
On every residential air duct cleaning service call, our IAQ specialist will lay down drop cloths and place corner protectors anywhere in the home where we'll be. We also place plastic covering over furniture that is under any ductwork. Also, for your safety, our technicians use personal protection equipment, such as shoe coverings and masks.
The amount of time it takes to clean your air ducts professionally depends on two metrics:
1. The square footage of your home
2. How dirty your ducts are
Our IAQ specialist has completed an air duct cleaning service in as little as 2 hours or up to 8 hours. However, most of our air duct cleanings take around 4 hours to complete.
The loudest noise comes from the compressed air and the truck itself. So, while there is some noise, it's not much different than running a vacuum cleaner.
While cleaning your residential air ducts can improve airflow in small ways, the primary benefit is removing dust, dirt, allergens, and other particles that negatively affect you and your loved ones' health and the overall comfort of your home.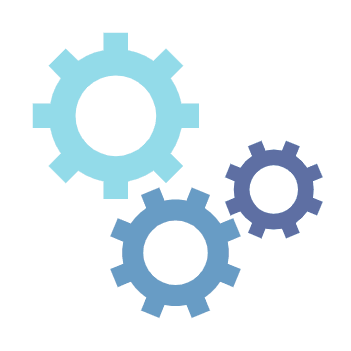 Schedule Your Air Duct Cleaning With Us Today!