Back To Resources
Sizing Your Air Conditioner, Heat Pump and Furnace
Getting the right size for your HVAC equipment is crucial for a comfortable home. We walk through the detailed process to calculate sizing, and how you benefit from this process.
Do you know the size of your air conditioner, heat pump, or furnace? Not the physical size, but the sizing of it as it relates to cooling or heating your home. If you're shaking your head yes, good for you! You're ahead of the game, but still may not know everything that goes into sizing an HVAC system, and what this means for you as a homeowner.
If you've been through the process of building a home or replacing an HVAC system, you probably know that your heating and cooling equipment was "sized" to match your home. Size refers to the tonnage of an HVAC system, which itself is a technical term for the BTUs (British Thermal Units) that a system can move.
What this boils down to is a tonnage that is right for your home, and will properly heat and cool it. Traditional systems generally run from 1.5 to 5 tons, while ductless systems can go as low as 0.5 tons.
What goes into this size calculation, though, is quite complicated and can include many factors.
The other, more unfortunate fact about sizing a system is this: many HVAC contractors don't do their due diligence in thoroughly sizing your home for HVAC installation.
Interested in learning everything that goes into this calculation (and why it matters)? Keep reading, and you'll be an expert by the end.
What is a Manual J Load Calculation?
In the simplest terms, a Manual J Load Calculation is a series of measurements that include different parameters of your home. Both the Air Conditioning Contractors of America (ACCA) and the Department of Energy state that you should perform this calculation.
This is not just the square footage of a home. Unfortunately, square footage alone was the old way of doing things, and some still subscribe to it.
In fact, there's an industry joke that contractors used to stand on the curb outside a home and put a finger out in front of them. If the finger covered the home, it needed a one-ton load in its HVAC equipment. Two fingers, two tons, and so on.
While this particular story is likely apocryphal, it exists because some contractors cut corners in the process. Whether or not you live in the Fire & Ice service area, don't let this happen to you! Make sure your estimate includes a full load calculation.
What are the Steps In an HVAC Load Calculation?
So what is included in the calculation? Parameters include the following:
Insulation value of the siding on a home
How recently insulation was blown into the attic
How many windows a home has
The state of the windows (single-pane, double-pane, etc.)
The number and type of doors
Square footage (total)
Square footage of the floor over the crawl space
Square footage of the floor over the basement
The number of people living in the home
Allowances for heat added in the kitchen and bathrooms
Rooms that lack ductwork but need heating/cooling
Height of the ceilings
Whether the home has a basement or is on a slab
Many homes have unique features that require additional calculations or measurements. The list above is representative of common aspects of the calculation, but not necessarily all of them.
The important thing to remember is this: there's a huge variance in heating and cooling needs based on those parameters. If a contractor only takes into account square footage, there's a very real chance you'll end up with a system that does not meet your comfort needs.
The only way to know for sure is to have the calculation done by an experienced, licensed professional. Fire & Ice only uses load calculation procedures that are approved by ACCA, and it's the right of every homeowner to have similarly thorough measurements before an estimate and installation.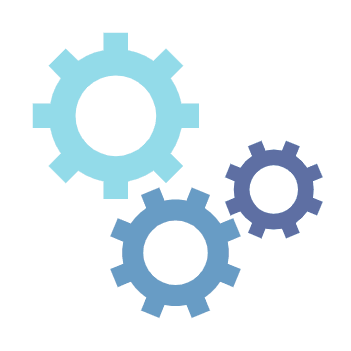 Windows, Doors, Patios & Home Additions
It makes sense that the number and type of windows makes a difference, right? You've probably heard about all the heating or cooling energy you can lose through your windows, and it's true.
But did you also know that the way the windows face on your house matters?
The difference between a home with windows entirely on the east and west sides, and an identical home with windows entirely on the north and south sides, could be as large as 1 ton. The difference is in the amount of heating or cooling lost due to its orientation to the sun. The "load gain" for east/west windows is more than double that of the north/south ones.
It's these sorts of individual nuances that make load calculations so necessary.
Doors aren't usually as important as windows, but can still make a big difference. Wooden doors release more energy than insulated metal doors, and glass doors (like those found in many patios) release even more.
Another great example is window-heavy patios that aren't separated from the rest of the home by a door. The square footage of these rooms is actively misleading, because the load required to properly heat or cool the home will skyrocket compared to a regular room of the same size.
If you are planning to turn a three-season room into a four-season one, this is something to consider.
However, it's important to note that a load calculation can't be done based on future plans. If you're planning to convert an existing room, or add a new one, only a load calculation performed once the work is done will be accurate.
A perfect example of this is a room addition that isn't above a crawlspace or basement. Often, ductwork can't be added that goes directly to the room. So, do you increase the tonnage for your home's HVAC system and allow it to "steal" heating and cooling from the rest of the home? Or try to find another solution? A good HVAC contractor can walk you through these options, but not until they can assess the room in a completed state.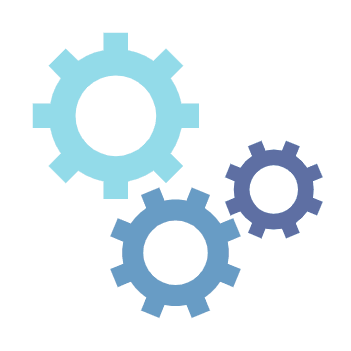 Increased Tonnage vs. Mini-Split
One alternative solution is a ductless mini-split system. These are usually single-area solutions, traditionally deployed in attics, garages, guest houses, and other out-of-the-way areas that traditional HVAC systems struggle to service.
RELATED: Ductless Mini-Splits 101: Benefits & Technology
The advantage is that you don't need existing ductwork, but rarely will these ductless systems be able to provide heating or cooling for larger areas, at least not without significant additional cost.
RELATED: Cost of a Ductless Mini-Split System
So take our room addition example from earlier. Increasing the main system's tonnage is one option, and simply allowing it to filter into the new area. Another option might be to see if ductwork could be added, which would be preferable to leaving it ductless. Still another would be to install a folding or sliding door to the room, then outfit it with a mini-split unit that's designed to heat and cool only the addition.
This same kind of decision is necessary any time you have a separation. A guest house or pool house might be large enough to warrant a second, full system, but also may benefit from a smaller, ductless option.
The last place such a decision is often needed is in a master bedroom. These are frequently above the garage, which is often not serviced by the home's HVAC system. So the warm air beneath the room makes it perpetually hot in the summer.
Adding to this problem is that master bedrooms are often the furthest room from the central cooling unit.
Potential solutions include running new ductwork to the room that better cools it, or installing a ductless system specific to the room. Only you can make these decisions for your home, but an experienced HVAC representative can assist in assessing your options.
Matching the HVAC System to the Home
As we mentioned at the start, traditional systems run between 1.5 tons and 5 tons. The load calculation is the biggest step that's needed to find the right sizing to meet your needs, but the process isn't entirely done at that point.
The rest is usually handled in a conversation between an HVAC representative and a homeowner, where they review the information from the load calculation, go over any questions, then begin discussing options.
Most equipment comes in single-stage or multi-stage, and there are comfort and efficiency implications for both types. But multi-stage equipment usually only comes in full tonnage sizes (e.g., 2, 3, 4), not half sizes. This can limit or expand options depending on the home's needs.
There are also situations where a home is "on the line" between two sizes. In these cases, you'll almost always want to go with the tonnage that meets the load requirement. So if you're between, say, a 2-ton and 2.5-ton system, the 2.5 is generally the better option.
There are occasional ways to make up small gaps in tonnage without going to the next larger size. This could include, for example, installing a 2.5-ton blower on the furnace or a slightly more powerful coil in the air conditioner. These can nudge a system's load capacity up to meet a home's needs, but without having to upgrade all the equipment. In this way, the equipment meets the home's requirements while also reducing the upfront costs of equipment.
As previously discussed, areas like master bedrooms can still get hot or cold spots with a properly sized system. It's at this point that ductwork modification or ductless options might also be considered.
Is Bigger Always Better?
Some of you might be thinking: If my home requires a 2-ton system, why not just get a 3-ton system and be even more comfortable?
The purpose of the sizing calculation is to get the proper assessment of your home because having too little or too much power can be detrimental to the life of your system. A higher-tonnage system, for example, will start and stop a lot more because it may cool or heat your home too quickly. It will cycle on and off, taking more money to operate, and eventually reducing the lifespan of the equipment.
The biggest reason bigger isn't better is that if you have your thermostat set to, say, 72 degrees, any system can only heat or cool your home to that temperature. Why pay for something you don't need when a properly-sized system will still be able to comfortably get your house to 72, then keep it there throughout the year?
Getting the right size, not the biggest size, will ensure maximum efficiency and comfort throughout the year.
Steps Homeowners Can Take
While many of these steps can be taken by an HVAC representative at an in-home estimate, you can prepare by researching when work was done to the home, either since you've lived there or before you arrived. This could include things like when insulation was last blown into the attic, when an addition was added, or the age of your existing HVAC system.
You can be sure Fire & Ice will perform a thorough load calculation at every home we visit. If you are having other contractors in your home, though, or live outside our service area, we want to make sure you have the tools you need to assess HVAC contractors and choose the best one for your needs.