Back To Resources
HVAC Contractors: The Fire & Ice Difference
At Fire & Ice, "Your Trust is Our Business." Find out what makes us stand out from the competition, and why it means peace of mind for you as a homeowner.
The Fire & Ice Mission Statement
"Fire & Ice will serve our customer in a fair, honest manner through hard work to achieve 100% satisfaction."
Fire & Ice Value Statement
"Fire & Ice will be a fair and honest mechanical company that will prove through actions that integrity is at the center of our core beliefs and all that we do."
The Value of Value and Mission Statements
At Fire & Ice, we believe those words above, but how do we live them? After all, pretty much every company has a mission statement these days. That alone shouldn't mean anything to you as a potential customer.
How those ideals manifest into reality should matter, though.
We generally don't like talking about ourselves, preferring to focus on information that will help customers make the right decisions for their HVAC services.
Information about companies, though, should be part of that decision. And we're proud of the myriad ways we provide value to our customers, above and beyond many others in the industry.
Below we walk through some of the items we're most proud of. It's not a comprehensive list of everything we do for each and every customer, but represents a snapshot of our ongoing commitment to excellence.
Commitment to Customer Service
24/7/365 Assistance
Our staff is always ready to assist you with your HVAC needs. We have around-the-clock staff prepared to address your questions or problems.
Final Quality Inspection (FQI)
A week or two after installation, a Fire & Ice representative will return to your home to ensure everything is functioning properly, to make sure you understand your thermostat and comfort options, and to inspect the quality of the installation. If anything is amiss, it is reported to our training and management staff and is used to inform changes to our installation practices and training.
We're proud to be the only contractor in the area who will return for this visit to look you in the eye to make sure you're satisfied with the job that was done.
Support for the Long Haul
We schedule follow-up communications two weeks, 90 days, six months, and one year after installation to ensure you're satisfied with your system. Additionally, with affordable, proactive maintenance plans, our company is designed to support your HVAC investment for years to come.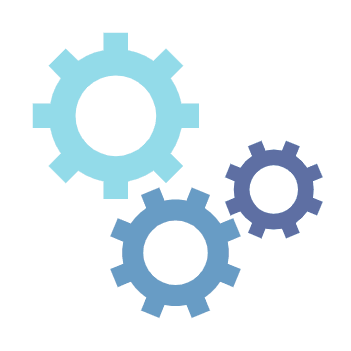 Commitment to Mechanical Quality
Largest Training Facility in Central Ohio
The Fire & Ice training facility is the largest in the area. Here, our installers and technicians get hundreds of hours of training every year.
Training facilities are a rarity to begin with for HVAC companies, let alone one that allows for training on every major type of equipment we install and service. The difference in institutional knowledge can and does make a difference.
57-Point Commissioning
On every installation we do, we perform a thorough commissioning that tracks 57 different variables. This ensures optimal performance of your equipment, and also sets benchmarks for future service technician visits.
Commissioning is not always performed industry-wide, or not as thoroughly. There's a chance that your installation is just as good without testing it in this way, but no way to know for sure unless it's commissioned.
Commissioning can take up to an hour of extra time. Rather than racing to the next job, we perform it every time to make sure the work we did is up to the standards you deserve.
Digital Gauges
Digital testing gauges provide more accurate readings than traditional analog gauges. Every bit counts when it comes to the comfort of your home and the amount of your utility bills. Even a small discrepancy between your system's levels and its ideal levels can affect these items.
Nitrogen Brazing
We braze refrigerant lines with nitrogen, which prevents oxidation of the line. This proactively protects against long-term damage that can be caused due to oxidation.
This oft-skipped step in an A/C installation can be the difference between 15-20 years of smooth operation, or a shortened lifespan with preventable mechanical issues costing you comfort and money.
N.A.T.E. Certified, Dedicated Installation Teams
With numerous installation teams, we can provide expertise to every home we visit. N.A.T.E. certification is regarded as the industry standard for excellence in training, and we pride ourselves on being a N.A.T.E. certified contractor.
Commitment to Business Integrity
W2'd, Hourly Employees
In the world of contract work, a piece-rate employee who is paid by the job is incentivized to finish a job quickly, which often results in cut corners. At Fire & Ice, all of our workers are W2'd and paid hourly, and are financially incentivized to perform jobs that don't require callbacks due to issues with the equipment. We believe in doing the job right, or not at all.
Multiple Financing Options
HVAC equipment is a big investment, so we provide a robust array of financing options to meet your budget and lifestyle. Additionally, we scour manufacturer and utility company incentives to provide you with options for tax credits and rebates on qualifying equipment.
Ohio License #36883
As a licensed HVAC contractor, we always pull permits that are required by state and local regulations. This ensures the integrity of the installation through third-party inspection and protects your investment.
$2 Million in Liability Insurance
Only $1 million is required by the State of Ohio, but we double that to ensure the viability of our business and safety of the homes we service.
Background & Drug Checks
All employees must pass criminal background and drug tests before being hired.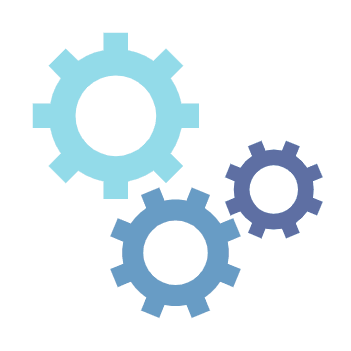 Commitment to Personal Integrity
Live Custom Load Calculation
It's a common misconception that all you need is the square footage of a home to properly size an HVAC system. That's dangerously untrue, but the myth exists because many contractors cut corners and only use the square footage.
We use Manual J Load Calculation specifications created and approved by the Air Conditioning Contractors of America and recommended by the Department of Energy.
We also inspect ductwork at no charge to verify that it is designed for proper airflow. To ignore this is to stifle the efficiency of many modern systems.
Multiple Installation Options
Our sales representatives are prepared to give you a range of options to meet your budget and comfort needs. Rather than offering a "one size fits all" solution on equipment or brand, we'll work with you to make a decision that's right for your home.
10-Year Clean Coil Guarantee
With one of our Aprilaire media filters, if you change your filters on their recommended schedule (which we can also handle for you), you'll have a 10-year clean coil guarantee. Any cleaning that's needed within this period is free of charge.
Uniforms & Protection Gear
By requiring that all Fire & Ice employees wear standardized uniforms, and travel in clearly marked Fire & Ice vehicles, you have the peace of mind knowing that the right person is in your home for the job.
Additionally, we take the threat of COVID-19 seriously and require personal protective equipment any time one of our sales representatives, installers, or technicians enters your home.
Lastly, we use drop cloths and protective footwear to make sure your home stays clean throughout even the toughest installations.
Office Compliance with COVID-19 Regulations
Our office staff practices social distancing, wear masks at all appropriate times in accordance with current mandates, and we've implemented several precautionary measures to ensure the health and safety of not just our staff but our customers as well.
Additionally, we've implemented "no contact service calls" with proper protective equipment to protect our sales reps, technicians, and the customers they serve.
Community Involvement & Charity
We take part in Heat the Town, an event coordinated by the Air Conditioning Contractors of Ohio. Through this outreach, we service the HVAC systems of underprivileged families as they prepare for the harsh winter.
Through our efforts, we also support local organizations and charities such as the James Cancer Center, the Mid-Ohio Food Bank, the Arbor Day Foundation, and Disabled American Veterans.
Environmentally Conscious
Old HVAC equipment must be disposed of in safe ways. Rather than venting refrigerant into the atmosphere, or junking old equipment, we recycle old equipment that is removed from the home and dispose of all materials safely. Money from the recycled materials goes to the charities listed above.
Lifetime Workmanship Guarantee
We guarantee the following items for the lifetime of the equipment against defects in materials or workmanship from the date the system is installed:
All ductwork we install
All ductwork insulation we install
Other items we install, including sheet metal straps, clamps, fasteners, hangers, locks, drivers, drain piping, and fittings
All high-voltage electrical wiring, wire nuts, straps, ties, and connectors we install
All refrigerant piping we install (does not include the cost to gain access to underground or other inaccessible piping)
Refrigerant insulation we install
All equipment pads, stands, jacks, and vibration elimination devices we install
Proper maintenance is what allows us to offer this unique guarantee. The only requirement to keep this protection in force for the lifetime of the equipment is to renew your annual maintenance program when due.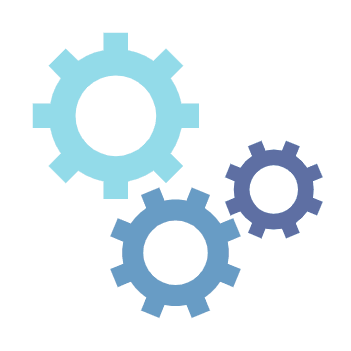 Heating, Ventilation & Air Conditioning Services for Columbus, OH
At Fire & Ice, "Your Trust Is Our Business."
I believe in that statement, and have tried to build a company that reflects our mission and values.
We'd love to prove to you that we practice everything outlined above, and that we believe in these things as a company. If you're in our service area, give us a call. We'd love to show you why we're different.