Back To Resources
Cutting Corners: A Look at the Best and Worst HVAC Company Practices in Columbus, OH
What are HVAC companies NOT doing that they should be? And how do you find the good contractors among the bad ones? We show you what to watch out for.
We try to do right by our customers. It's more than a tagline at Fire & Ice; we have dozens of things we do that separate us from our competition. It doesn't always make us the fastest or the cheapest; but it does make us the best for the long-term cost, efficiency, and comfort for many of our customers.
Such claims are easy to come by in the contractor and HVAC world, though. Why should you, as a potential customer, believe one company's claim over another?
The good news is, it's possible to get to the bottom of these claims.
Below, we've listed a bunch of areas where we don't just think we do things better than our competition, we've seen it firsthand. And we can show the difference. To a large extent, learning how to provide value beyond that of our competition is what has allowed us to grow as a company over the last two decades.
This doesn't mean we're without fault. One of the hallmarks of a good company is one that's willing to learn from its mistakes. We take that advice to heart, even while knowing there are ways we can continue to improve.
But we also want to let you know what to avoid. Because, unfortunately, there's a lot out there worth avoiding.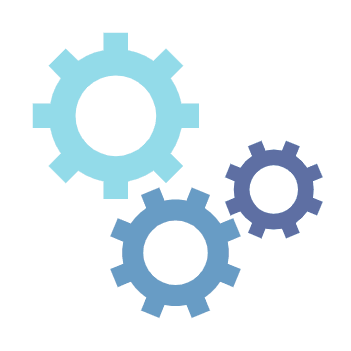 Employee Standards & Care
How a company treats its employees is a reflection of the company. But more than that, how it incentivizes and holds employees accountable has implications for customers.
So let me ask you a question: would you rather have a furnace installation by someone who is being paid by the job, or by the hour? In a worst-case scenario, one could rush through the job, and the other could drag their feet. However, what we've found is that these concerns pale in comparison to the cost of a poor repair or installation. Making sure the job is done right is the most important thing.
Fire & Ice only pays by the hour. There's no incentive to rush through a job, only to do it right.
Additionally, we provide financial incentives for jobs that don't have callbacks. Meaning, if something isn't done properly in service or installation and we have to send someone back out to correct it, the technician does not receive the bonus.
Here's an easier question: Full-time, W2'd employee who works for a single company, or one who contracts their work out on a job-by-job basis?
In the latter scenario, where's the accountability? If "HVAC-R-US" installs your air conditioner, but the actual installer is independent, they're not accountable to the company's brand reputation.
Fire & Ice only employs full-time, W2'd employees who are covered under the company's insurance (further protecting you). They're accountable for the quality of the work that they do, not simply the volume of work.
But why tell you all of this? Are there really established companies in Columbus, OH that use independent contractors without these accountability measures?
In a word: yes. The same is true of each item below.
Training and Accountability
What good is holding your employees accountable if you don't provide them with the requisite training to do a great job?
There's a certain level of training that any technician must complete to safely and legally work with all elements in HVAC service and installation. Beyond that, though, there's still a LOT to learn.
The Fire & Ice office has Central Ohio's largest HVAC training center. Our technicians have 200+ hours of continuing education in our facility each year, in addition to any outside certifications they're pursuing.
Is there continuing education at some other companies? Sure, but not all of them. And when you lack W2'd employees, as we discussed above, there's no way to mandate or track this progress.
And what progress is there to track? Well, a large number of our techs are N.A.T.E. Certified. This stands for North American Technician Excellence and is considered the gold standard in HVAC training.
Our installation manager, service manager, owner, and several technicians are all NATE certified, but we've also gone one step further. Some of our sales professionals are NATE certified as well.
Let that sink in; members of our sales team are qualified to install and service much of the equipment they're selling. And all of them, even those who aren't NATE certified, are trained on our installation and service practices to be able to better assess your needs.
Why is this important? Because when a sales professional comes to your home, they can either be there just to sell you something, or to help you find the best solution. Being trained in HVAC helps them to provide the best options. A sales professional who only knows products, pricing, and sales tactics isn't truly assessing your system and trying to solve a problem; they're just making a sale.
Sales Tactics
This brings us to sales. And this part isn't usually fun, is it? If you've gone through the process, you know that you'll end up having to defend your decision against upselling and high-pressure sales tactics.
The first thing a company can - and should - do in their sales process is to remove anything that would seem high-pressure. If you encounter this, it's because they're more interested in the sale than you. A good company knows that doing right by the customer is a better long-term proposition.
Suspect sales tactics can go beyond this, though, as we've seen firsthand:
Fire & Ice Employee Testimonial:
"Some local companies have 'sales technicians' more so than service technicians. Their service business is geared toward turning any service appointment into a sale of new equipment. This isn't just hearsay; I've been in sales boot camps with these techs and spoken to them personally. Their entire organization is designed primarily to sell.
"Some others have sales teams who can raise prices a bunch if they know they have no competition for a job. It's really about getting the most money, not treating customers fairly."
Now the trick in this is to realize that sometimes you really would be better off with a new piece of equipment instead of repairing an existing one. But this is why finding a trusted HVAC partner is of the utmost importance.
The Load Calculation
We've talked at length about the need for a full Manual J Load calculation.
We harp on this because:
It's important
Almost no one in the area does it properly every time
In short, the load calculation is a series of measurements and calculations to determine the correct power (referred to as "size") for your air conditioner, heat pump, and/or furnace. It includes windows (number, size, quality, which direction they're facing), insulation (age and quality), doors, ceiling height, square footage and configuration of the home, and a handful of other factors.
RELATED: Sizing Your Air Conditioner, Heat Pump and Furnace
The reason it gets skipped is that it saves time, and contractors know they can get away with leaving it out of their process.
It's also possible to get an approximate load calculation simply by looking at the home's square footage. So that's the easy way out, but that approximate calculation is also often wrong.
So if you end up with a properly-sized unit, it's by accident, not by design.
Installation Practices
Any HVAC installation is about the same as any other, right? Unfortunately, this couldn't be further from the truth.
Fire & Ice performs certain steps on every installation that are often missed:
Full commissioning (testing) of equipment, once it's installed, to ensure efficient operation.
Final quality inspection in the weeks following new installation.
Line set replacement and proactive line set protection for longevity and efficiency.
All installations are to manufacturer codes and specifications. Additionally, we take additional steps like brazing refrigerant lines with nitrogen, which is additional equipment protection that too few local companies have ever done, let alone on each installation.
Commissioning HVAC Equipment
If your installer leaves immediately after turning on new equipment to make sure it's running, something is very, very wrong.
The reason for this is that there's a big difference between "working" and "working optimally" in heating and cooling.
And how do you get to the latter? Commissioning.
RELATED: The Importance of Commissioning in HVAC
Here are a handful of items we measure in commissioning, among many others in the full process:
Temperature drop rates at various stages of cooling
Temperature rises for various stages of heating
Static pressure readings at each stage
The amperage of the blower motor
Gas pressure at each phase of the heating or cooling process
CFM (cubic feet per minute) of airflow throughout the ductwork
Refrigerant pressures at each phase of the cooling cycle
Each of these can cost you hundreds of dollars per year - or years of life off of your system - if they're not properly calibrated. And they're all things that simply turning on the equipment won't uncover.
And so...who else commissions to this extent in Columbus, OH? Unfortunately, we have yet to find them.
To be absolutely fair, some companies do commissioning processes sometimes. This is better than never doing it, but is likely done to claim that they commission their work. But if they're only really doing this on half their installations (or less), you're taking a chance on your own home and the comfort of you and your family.
And how do we know this? Beyond simply talking to other HVAC professionals in the area, we are in homes every day and see the quality of the work being done. It frequently isn't up to the standards that we expect of our employees, and lacks these basic checks.
Final Quality Inspection
This is a personal check we like to include that ensures several things. I'll let a member of our sales team describe the reasoning behind the final quality inspection (FQI).
"We schedule an FQI after each installation where we were the one who made the sale. This allows us to do a few things. The homeowner gets to use their new system for a little while to form questions about its use. I'm right there in the home for the FQI to be able to answer each of them, walking them through the steps. We're also checking the quality of the installation for any noticeable errors or inefficiencies. If we find anything, we report it back to the company and a technician is sent out to make adjustments at no cost. It allows us to put our best foot forward for the customer, and is a peace-of-mind step for anyone who does business with us."
By contrast, has someone who was paid by the job ever come back to your home just to make sure you're happy with the quality of the work?
Line Sets & the Airex LineSet Protector
Your line set is usually out of sight and out of mind. But it can leak heat (or worse, refrigerant) and a poorly installed line set can cause other problems like exposing your home to bugs, rodents, and the weather.
Employee Testimonial:
"I've encountered companies who will not willingly replace line sets. Their justification is that the old copper is better than new copper. Respectfully, that's some BS. Older line sets are generally made for the pressures of R-22 refrigerant, while new materials are made for the higher pressures of R-410 refrigerant [Editor's Note: R-22 can no longer be used in new installations due to updated federal guidelines]. A new line set will also be put under a deep vacuum to remove any moisture, which is the mortal enemy of a new A/C system.
"If pressed, most of these companies will replace the line set, usually at an additional charge. But why should a customer have to ask for this to be done when it should be a standard part of an installation?"
We've seen a number of issues related to line set quality, so we're proud to be the first contractor in the country to offer a unique product that protects and beautifies line sets: The Airex Pro Positive Seal System.
The best part is that this revolutionary product is something we offer at no additional charge! We saw the need and found a solution, and believe that this is yet another way we're able to separate the quality of our work from that of our competition.
ALSO READ: The Airex Pro Positive Seal System: Beauty & Performance for Air Conditioner Installations
Giving Back to Community
We're locally owned, locally run, and deeply embedded into our community. We consider these things to be essential to serving Columbus, Ohio as well as possible.
Employee Testimonial:
"Fire and Ice Heating & Air Conditioning would not be in existence if it weren't for our community. We pride ourselves on being able to provide our customers with the best products, installations, and service. Fire & Ice is also very proud that we can give back to our community. Every old furnace, old air conditioner, and old sheet metal removed from our customers' homes for replacement is recycled to scrap metal companies. In return for that scrap metal, we are paid money. We take 100% of those funds and return them to our community in the form of donations. Local organizations that receive these funds are The James Cancer Center, DAV (Disabled Veterans), Heat The Town, and SAR-OH (Search and Rescue Ohio team)."
It would be easy to simply pocket the money that we get from scrap metal, and we suspect that some companies do just that. But it feels wrong to take homeowners' equipment, even when we're replacing it with something much better, and profiting off of it.
So that money goes directly back into community charities that we believe in.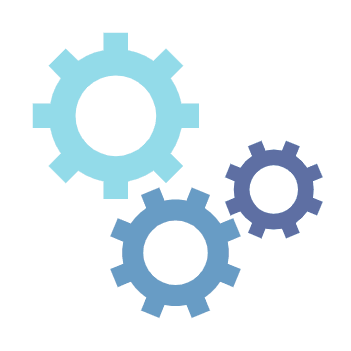 Going Above and Beyond
We don't like being negative. We get more excited about improving ourselves and our business practices, and solving HVAC problems for our customers.
But contractors get a bad reputation sometimes. And unfortunately, there are often good reasons for that bad rep.
We're here to call some of these bad practices out, in the hopes of improving local HVAC services by holding other companies to a higher standard, and to inform our customers of what to watch out for.
So we've created our business to exceed these expectations in several areas:
Commitment to Customer Service
Commitment to Mechanical Quality
Commitment to Business Integrity
Commitment to Personal Integrity
The ways we bring these goals to life are many of the things outlined in this article. And if you'd like to see everything that we believe separates us, check out the article below!
ALSO READ: The Fire & Ice Difference
Tools & Resources to Do Your Research
You should have a better idea of what to look for now, but we'd like to provide you with some resources and strategies for holding your HVAC company accountable.
First, research the company on the following websites, and any others that may have relevant reviews:
Google
Manufacturer websites to find trusted local dealers of those brands. We primarily install Trane and Carrier products, for example, and have strong relationships with both.
Be sure to look at bad reviews as well (even the best companies have some) to see how companies respond to criticism and feedback.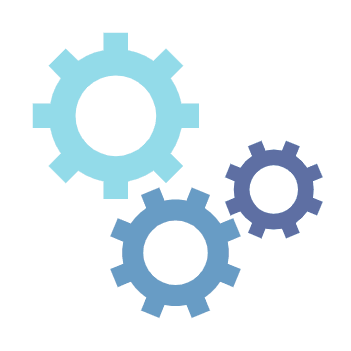 Next, educate yourself! If you made it through this article, you're well on your way. Below are a few other resources that we think are crucial to finding the best contractor:
Last, if you want to go the extra step, download our HVAC Contractor Checklist, which gives you 10 questions to ask at any sales appointment to ensure you're getting a company that doesn't cut corners.
And if you have any questions, always feel free to give us a call! We can't wait to hear from you, and would be excited for the chance to earn your heating and cooling business.