Back To Resources
10 Things to Get Out of an HVAC Sales Appointment
Get the most out of your next meeting with an HVAC professional with these 10 tips for an in-home appointment.
Whether you're a potential or an existing customer of Fire & Ice, you've come to the right place for all your HVAC questions. No matter how you found us—online, through a Google ad, our bench signs, through a friend, or through social media— we are here to help!
At Fire & Ice, we don't believe in high-pressure sales tactics, which is why we offer a free, no-obligation HVAC estimate. Every homeowner deserves comfort, especially within their own home. This is why our number one goal is to provide outstanding customer service with a sales professional you can trust.
A sales appointment should be low-stress and provide an educational experience for you. After your sales appointment, you should come out with a sense of your options and renewed confidence. This confidence will help you make the best possible decision for you, your home, and your loved ones.
Do you want tips for maximizing your appointment with an HVAC sales representative? This article will list the ten most important things to get out of an HVAC sales appointment, as well as what to do before, during, and after an HVAC sales appointment.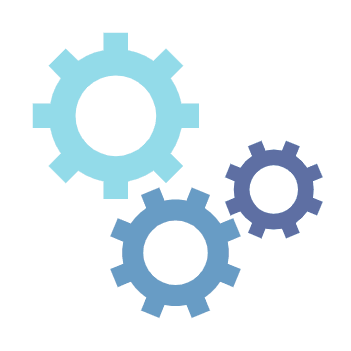 Keep in mind that you must carve out 60-90 minutes of free time for your sales appointment. Remember, you may only buy a new A/C or furnace two or three times in your entire life. So, don't you owe it to yourself to maximize each investment? With that said, are you ready to make your next HVAC sales appointment your best ever?
Let's get to it.
10 Things To Get Out of an HVAC Sales Appointment
When investing in a new HVAC system, you need a sales team that will put your best interests first without cutting corners. Whether you're a new or existing customer, our sales process at Fire & Ice puts you and your comfort concerns first. In doing so, you receive expert advice from a trusted HVAC contractor, a no-obligation estimate, and complete customer satisfaction.
1. No Pressure Sales
At Fire & Ice, we understand that purchasing a new HVAC system is a considerable investment. Our residential sales professionals work hard to help homeowners have a positive buying experience without being put in a high-pressure sales environment.
The main goal of your in-home estimate is to provide homeowners with affordable solutions that address comfort concerns. That said, if you ever feel pressured into making a decision about your home comfort system, it's a major red flag! You click below to download our free contractor checklist to ensure the contractor you choose is following industry guidelines.
2. How Old Your System Is
Unless you just completed a new build, chances are your HVAC system came with the house. Another common scenario is that the previous owner purchased it. If this is the case, they should have left the paperwork for you. Nevertheless, if you don't have that paperwork from a previous owner or you don't know where that paperwork is, we can help.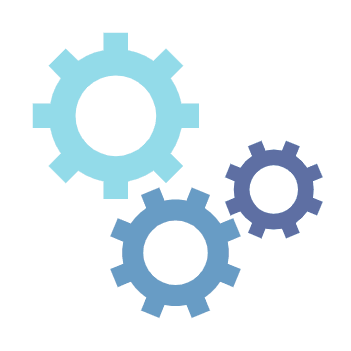 Our HVAC technicians can estimate the age of your HVAC system based on its size, type, and brand. If you have a Rheem or Carrier HVAC unit, visit their "Warranty Look-Up Page" and enter your unit's serial number to verify your warranty. Verifying your warranty will show you when you registered your HVAC product.
Note: If you didn't register your HVAC system or you're not the original owner, the warranty might be invalid. However, you can still see the registration year and determine the age of your system.
3. The State of Your Outdoor/Indoor Equipment and Ductwork
Proper ductwork and the state of your outdoor HVAC unit is key. During your HVAC sales appointment, your salesperson should check your outdoor/indoor unit to determine if there are any dents, dings, scratches, or broken pieces or parts. If your HVAC contractor notices these things, your installation may require modifications. This way, you'll know how it affects both the installation process and the pricing of the job before you commit to a new HVAC system.
4. How the Size of Your Home Translates Into Your HVAC Needs
Did you know that 90% of HVAC systems are installed incorrectly? Dealing with an improperly installed and sized HVAC system can cause homeowners unwanted stress and headaches. In fact, an undersized/oversized residential heating and cooling system can cause several issues, including:
Reduced comfort of your home
Unreasonable humidity levels
Extra wear and tear on your HVAC unit
Increased energy bills
Mold/Mildew growth
Uneven temperatures
At Fire & Ice, we understand how important it is for you, your home, and your loved ones to have an HVAC system you can count on. This is why, at EVERY sales appointment, one of our residential sales professionals performs a Manual J Load Calculation.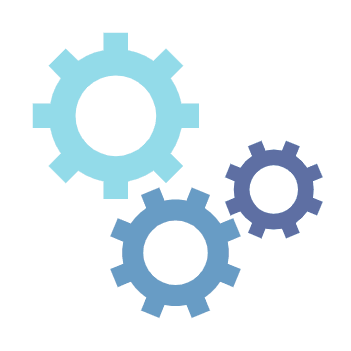 This calculation considers several aspects of your home. These aspects include your home's total square footage, the number of windows/doors, which direction your home faces, the height of your ceilings, etc. These calculations are essential to get a properly sized HVAC unit.
5. Finding Your Homes Pain Points
A home's pain points can take many forms—the most common pain points within a home disguise themselves as hot and cold spots. After your sales appointment, you should have more than one option to fix the pain points within your home. At Fire & Ice, we aim to offer options that match your home and budget.
6. Equipment Pairing
Homeowners frequently ask if they need to simultaneously replace their heating and cooling systems. Typically, it makes more sense to replace them at the same time. This is especially true when you're dealing with high-end communicating systems.
However, depending on the equipment, the answer is typically no. Nevertheless, understanding the costs and benefits can help you in the future.
7. What Indoor Air Quality Products Are, and If You Need Them
Several HVAC accessories can assist your heating and cooling system. These IAQ products will help your HVAC system provide your home with climate-controlled and purified air. While these add-ons will raise the cost of your installation, having clean air is crucial for a happy and healthy home.
Below are some of the IAQ options and their benefits that are available for purchase:
REME HALO- Uses UV light to remove unwanted impurities throughout a home.
Aprilaire Humidifier- This is an automatic humidifier assisted by the furnace blower motor and hot water tank. This add-on can release up to 17 gallons of water into your home's air daily and distribute it evenly through your ductwork.
Aprilaire Dehumidifier- Works by removing moisture (typically in a basement), which decreases the likelihood of mold and mildew. This IAQ product also helps your home stay cooler while destroying indoor air pollutants.
You can also add an Aprilaire air filter into the mix to achieve ultimate IAQ.
8. Financing Options Available
Purchasing a new HVAC system is a considerable investment. Many HVAC professionals compare it to buying a car. While you can't "test drive" a new HVAC system, you can prepare yourself with financing options before making a decision.
We have several financing options, including Carrier+Wells Fargo, GoodLeap, and Wright Patt Credit Union. Check out our financing page for more details.
9. Support After Installation
HVAC contractors go to a customer's home and install a new system; however, many don't follow up after the installation. At Fire & Ice, we want to ensure proper installation and usage of your new heating and cooling system. That's why, 1-2 weeks after your installation, your residential sales professional will perform a final quality inspection (FQI).
During an FQI, your sales representative will review your home's pain points and ensure your new system has resolved your comfort concerns. At a majority of our installs, you will receive a new thermostat. Typically, it will be a new smart thermostat, such as the Google Nest, Ecobee, or Carriers Infinity Control System.
However, we know that not everyone will know how to use their new gadget. During your FQI, your salesperson will teach you how to use your thermostat (if applicable) to get the most bang for your buck.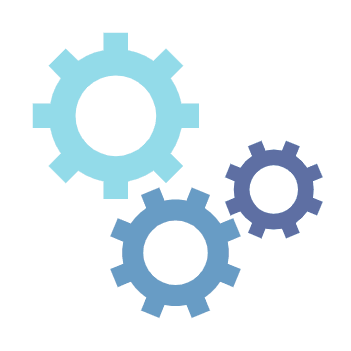 Did you know homeowners lose efficiency, comfort, and money when their HVAC units aren't serviced regularly? At Fire & Ice, we know it can be tough to remember to get your HVAC system serviced twice a year.
We offer annual maintenance plans to help our customers have their HVAC systems regularly serviced. Our plans start at just $29 per month. With this plan, you receive two tune-ups per year. Homeowners on our maintenance plans will also have a one-year warranty for repairs.
Furthermore, there are no overtime fees associated with this plan, and you can enjoy a 5% discount on accessories. And that's not all - there are even more benefits included! Visit our maintenance agreement page for more details and options.
10. Peace of Mind
After an HVAC sales appointment, you should feel confident and able to make the best decision for you, your home, and your family. An HVAC contractor concerned about all these things listed in this article will bring you peace of mind, which every homeowner deserves when investing in a new HVAC system. And there's no price you can put on that.
What to do Before, During, and After Your HVAC Sales Appointment
All right, you got your estimate and scheduled your installation, but you don't know how to prepare. This section will cover what to do at several points of your sales appointment.
Before Your Appointment
Homeowners must provide a good working space when our residential sales professionals come to your home. This means homeowners must move things away from around the furnace to provide access to the furnace, circuit breaker box, and the outdoor unit. It's also important to note any problem areas you are experiencing in your home.
Homeowners should also plan on having between 60 and 90 minutes of free time for the entire sales call. We will also send information in advance via email. We encourage you to watch the videos and read the information we send you in advance to be prepared.
During Your Appointment
During your appointment, our goal is to provide you with accurate and complete information based on the details you provide during our conversations. Having little to no distractions is important; if possible, all decision-makers should be present.
We understand that time is money and intend to use it wisely. Remember that there will be a little downtime during our appointment while we complete your custom Manual J Load Calculation. That said, if you need to complete a task, you can do it then. Other than that, we will need your full attention for most of your appointment.
After Your Appointment
Please read the materials we send and leave behind for you. You can also visit our learning center on our website for more information about our processes and who we are as a trusted HVAC contractor in Columbus, Ohio.
Also, if you have any questions, feel free to contact your salesperson by text, email, or phone.
Final Thoughts
If you're considering a new system and are in Columbus, OH, we'd love to start you along this process and help you make the right decision for you, your home, and your loved ones. You can use one of the buttons below or put your zip code into the map to ensure you're in our service area.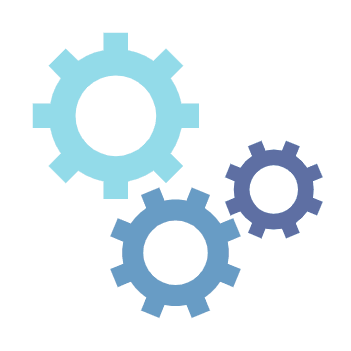 We look forward to meeting you and assisting you with your HVAC comfort needs!