Back To Resources
Ecobee Smart Thermostat Premium Review (Features, Benefits, and Price)
Ecobees Smart Thermostat Premium is the newest thermostat on the Ecobee line, but what does it do? Keep reading to determine if an Ecobee thermostat is right for you, your home, and your comfort!
As with everything in our world progressing to the "smart" path, modern thermostats are increasingly becoming the next big thing in home automation. One of the most well-known players putting their smart thermostat technology hat into the ring is Ecobee. Ecobee has three smart thermostats: the Smart Thermostat Premium, the Smart Thermostat Enhanced, and the Ecobee 3 lite.
Ecobee's mission statement states, "Ecobee is about improving everyday life while creating a more sustainable world," and they are doing just that with their line of smart thermostats.
At Fire and Ice, we have installed, sold, and repaired thousands of thermostats. We know what features make a thermostat work for any homeowner, and the Ecobee brand is no stranger.
So, without further ado, here is your 2023 Ecobee thermostat review.
What is Ecobee?
Ecobee was founded in 2007 when Stuart Lombard discovered that home heating and cooling costs make up 40%-60% of our home's annual energy costs.
Lombard contemplated if there were a better way to reduce his and his customer's environmental footprint while simultaneously making a product that anyone could use.
Like Fire & Ice, Ecobee sees itself as a guest in your home, and like any good guest, we're here to help. We want to provide memorable care at all points of your buying process.
From solving your everyday comfort issues to making your home more accessible by creating an environmentally sustainable environment using Ecobee's Eco+ features (which we will get into later).
Today, Ecobee is one of the leading smart thermostat brands, named the 2022 and 2021 energy star partner of the year. Ecobee was also recognized by the EPA (Environmental Protection Agency) and the U.S. Department of Energy for its commitment to making energy-efficient products and solutions available to all customers.
Features of Ecobee's Smart Thermostat Premium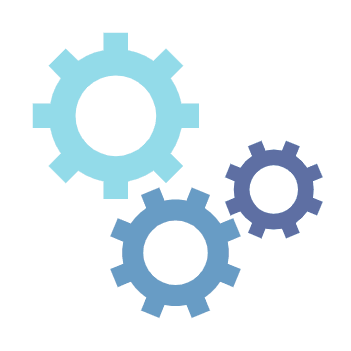 As smart thermostats begin to dominate the HVAC world; the Ecobee Smart Thermostat Premium is one of the biggest players in the game. This new and improved version of Ecobee thermostats is setting the new industry standard.
Exclusive Features of Ecobee's Smart Thermostat Premium
Built-in indoor air quality monitor
Smart Sensor (which we will get into shortly)
Your choice of either Siri or Alexa built-in
Smart speaker for Spotify and Bluetooth streaming
Hands-free calling and intercom
Additionally, the indoor air quality monitoring feature can help homeowners know when their IAQ is poor and offers homeowners tips and tricks to improve it. It even has air filter change reminders, which is a plus for you and the longevity of your central HVAC system.
Other Ecobee Smart Thermostat Features
Ecobee also has two other budget-friendly smart thermostats; the Smart Thermostat Enhanced and the ecobee3 lite. These thermostats have a fraction of the features that the Smart Thermostat Premium model offers, but they are still worth noting, including
Saving (an average of) up to 26% on yearly heating and cooling bills
Energy Star Certified
Compatible with Eco+
Full control with the app or Apple Watch
Apple Homekit and other integrations
Easy installations
Also Read: HVAC Thermostats 101: Installation, Features & Controls
Other Ecobee Products and Benefits
While those features alone make a strong case for why the Ecobee Smart Thermostat Premium is one the best smart thermostat on the market, there are even more reasons to love Ecobee, such as the Eco+ benefits and the Smart Sensor.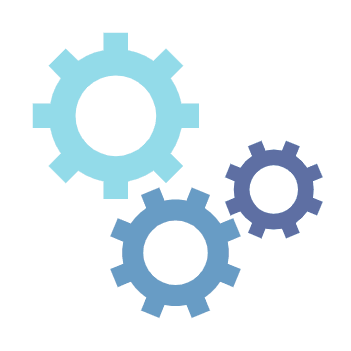 Eco+
As mentioned above, Ecobee also has an eco+ initiative that makes saving energy automatic, bringing an enhanced comfort level and additional energy savings. Eco+ is compatible with any of the Ecobee thermostats released since 2014.
The Eco+ has numerous features, including
Adjust the temperature related to humidity: Ecobee identifies any fluctuations in your indoor humidity and adjusts it according to how homeowners set their thermostats. Doing so keeps your home comfortable and energy efficient, regardless of the humidity outside.
Schedule Assistant: this feature keeps an eye on your current thermostat schedule, and when it doesn't match up with your actual routine, it recommends a new schedule, thus, reducing the amount of wasted energy.
Smart Home & Away: this works by using an occupancy sensor to determine if anyone is home. If not, it will automatically adjust your home's temperature to account for an empty house. In addition, it will register when there is any activity in the home and quickly restore your optimal comfort settings.
Time of Use: when using this feature, homeowners can save money by precooling and preheating their homes at times of the day when electricity is less expensive. So, if your energy rate depends on the day, time, or location, the eco+ can help shift your total energy consumption to when it's more affordable, which is a win for you, your wallet, and the environment!
Community Energy Savings (CES): CES uses a temperature sensor to adjust your thermostat usage when electricity consumption is in high demand for your community. This program allows for minor adjustments, which may seem small; however, this feature can greatly impact your community by helping you and your neighbors consume cleaner air and reduce the overall strain on your neighborhood electricity grid.
You can download and start using the basic functions of Eco+ as soon as you register your new Ecobee product. You can unlock additional features and benefits by selecting your utility provider through the Ecobee app.
Ecobee SmartSensor
Another "smart" product that Ecobee sells to turn your home into a "smart home" is the Ecobee Smart Sensor. This remote sensor is basically a sixth sense for your home's overall comfort and peace of mind.
The Ecobee Smart Sensor is compatible with the Ecobee Smart Thermostat Premium, Ecobee Smart Thermostat Enhanced, Smart Thermostat with voice control, ecobee3 lite, ecobee4 smart thermostat, and ecobee3 lite. It also comes with several smart features, such as:
Temperature and Occupancy Detection
Follow Me Mode for comfort that stays with you
Saves energy while you're away
Connects wirelessly to all Ecobee devices
Absolutely no wires, and it installs in seconds
Freeze Detection
And so much more!
Not to mention, when you purchase an Ecobee Smart Thermostat Premium, it comes with the Ecobee SmartSensor, and who doesn't want an extra level of home security and comfort?
How Much Does the Ecobee's Smart Thermostat Premium Cost?
As with anything else, the Ecobee Smart Thermostat Premium costs a good chunk of change. At Fire and Ice, all our prices include installation, and the Ecobee thermostat is no exception.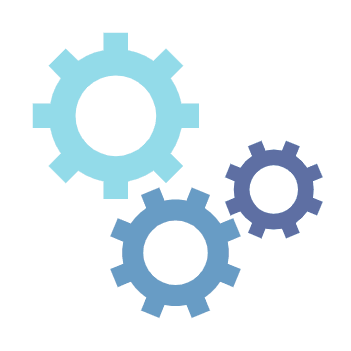 With the installation of a new HVAC system and the purchase of an Ecobee Smart Thermostat Premium will typically cost between $800 and $1,000. Since our products are certified Ecobee through Carrier, you can use your Carrier warranty as an extra layer of protection, which is a win for you and your new HVAC equipment!
What Type of Homeowner is Perfect for an Ecobee Thermostat?
Ecobee Smart Thermostats are perfect for homeowners that want to take their home monitoring system to the next level, especially if they want total control over their residential thermostat settings and are conscious of their energy efficiency and carbon footprint.
As stated in their name, "Eco"-bee wants to be your go-to home automation system that is eco and environmentally friendly.
Ecobee has other products, such as their smart room sensor and access to eco+, to help get you the most out of your whole home investment.
What Type of Homeowner is Not Perfect for an Ecobee Thermostat?
The type of homeowner the Ecobee thermostat would not be a perfect fit for is a homeowner that just wants to, as we say in the HVAC business, "set it and forget it." If you are a homeowner who doesn't like to monitor your home's temperature or air quality inside your home, this is not the product for you. Also, if you're someone who isn't tech-savvy, learning the ins and outs of a new system might not be in the cards for you. Smart thermostats have a lot of features and functions, especially for homeowners who don't understand or want to learn new technology.
Nevertheless, while this may be an initial learning curve, once our installation is complete, your residential sales specialist should do a final quality inspection (FQI). During this inspection, they will go over how to use your new system, any questions you may have, and teach you how to use your new smart thermostat. Thus, any homeowner can learn the ropes of an Ecobee Smart Thermostat Premium.
What's Next?
Like any big purchase, you should research other smart thermostats and compare them. We have several articles on other smart thermostats, including the Nest Smart Thermostat, the Carrier Infinity System Control Thermostat, and the Top Trane Thermostats.
To ensure you're making the best purchase for your home, you can research other smart thermostats on the market, such as the Amazon Smart Thermostat, Samsung SmartThings, Google Nest Learning Thermostat (3rd Generation), and the Honeywell Home T9 Smart Thermostat.
If you want to use Ecobee products as your preferred smart home system, the Ecobee Smart Thermostat series is a wonderful place to start! To begin your next "smart home" endeavor, click the button below to schedule an appointment with one of our residential sales professionals!
We look forward to making your day better!
If you live in Central Ohio, click the button below to schedule your free in-home estimate today!
Schedule an Estimate