Google Nest Farsight Thermostat Review (Benefits, Features, and Cost)
Thermostats from 20 years ago don't behave much like newer ones. Technology has made them smarter and more adept. They can actually "learn" your habits, whether you spend most of your time in your home or outside of it.
They can keep an eye on the rest of your HVAC equipment and alert you through your phone if there's a problem. They tell time, estimate energy savings, and can even alert you to dangerous weather conditions.
Knowing what type of thermostat you want is complicated and doesn't have easy answers.
Smart thermostats now dominate the market, each offering many bells and whistles. Those that are connected to all major HVAC equipment in your home are the best. Various models and brands have this functionality and these have by far the most options packed into them.
However, those thermostats might not be the right fit for you. We talk to customers every day who don't need or want all the bells and whistles, which allows them to save money on excellent alternatives.
One popular thermostat is the Google Nest Farsight. If you're not intimidated by technology and are hoping to save a few bucks on your energy bills, this does a lot.
Describing all that it does is nearly impossible. This article will list a few of the major features and benefits. At Fire & Ice, we've seen a lot of these installed and have talked to hundreds of homeowners who leave positive reviews of it.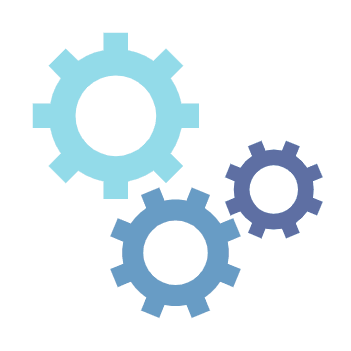 Specs of the Google Nest Farsight
Dimensions: 3.3×3.3×1.2 inches
Weight: 1.2 pounds
DIY install: Yes
C-Wire required: No
Wireless Connectivity: Yes
Mobile App: Yes
Voice Commands: Yes
Amazon and Google Compatible: Yes
Apple HomeKit Compatible: No
Other 3rd Party Apps: Limited
Touch Screen: No
Room Sensors: No
Learning System: Yes
Home and Away: Yes
Nest Leaf: Yes
Airwave: Yes
Features of the Google Nest Farsight vs. the Nest E
The name behind the Google Nest Farsight is its display, which will show the current temperature large enough to be seen from across the room, and will activate its display when it spots you from about ten feet away. It is part of Google's Learning 3rd Generation brand of thermostats
The Nest E is also a Learning Thermostat, is the least expensive model from the company and does almost everything the pricier model can. It does lack Farsight, however, and the display is pretty basic.
The latest Nest Learning Thermostat has a display that's easily readable, and supports Farsight making the clock and text bigger so you can read it from across the room. It even comes in seven different colors for you to choose from.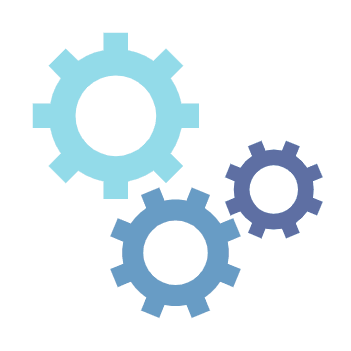 Nest Installation
Designed to be installed by the homeowner (HVAC experts can do it, too), Google says that installation usually takes 30 minutes or less. You can control it with the Google Home app, or swipe on the side of the dial. A trim kit is sold separately that is intended to cover the rectangular hole in the wall where your previous thermostat might have resided.
It even comes in seven different colors.
If you have a Nest Farsight it will automatically and continuously build a temperature schedule by learning each time the temperature is changed. You can teach it to help save energy. Turn it down before you go to bed, or any time you would turn down a regular thermostat. Your Nest thermostat will remember these changes and adjust its schedule.
It's called a "learning thermostat" with good reason.
Its sleek design is popular, as is the knowledge that it's supported by Google. The devices are compatible with Google Home, Google Assistant, and Alexa. Home connectivity is a big plus.
The Nest Farsight can notify eligible users about these HVAC issues:
Your heating system stopped heating your home several times
Your AC system lost power several times
Your AC ran longer than expected
Your heat pump is not efficient
Your filters need to be changed
This thermostat has built-in motion, temperature, humidity, and ambient light sensors. Nest Temperature Sensors (sold separately) can be placed in different rooms in the home and work in tandem with the Nest thermostat. By detecting the temperature in those rooms, your smart thermostat can better distribute heat or cold air, accordingly, providing even air distribution.
You can make adjustments to your thermostat's settings anywhere you have wifi. You can also set preferred temperature ranges that adjust automatically when you leave home and again when you return. Gone are the days when you walk into a hot or cold house and have to manually change the temperature. The Nest has its own app so you can change the temperature from your phone while you're commuting.
It has a motion sensor that can detect if you're at home or away. It can display the current temperature setpoint and the time that it will take to reach that temperature in a digital or analog clock view.
It can also show an animated weather screen, for those of you with a fondness for meteorology.
If there are too many apps begging for your attention, you can disable any or all of them. You can even program it to tell Alexa to adjust the temperature.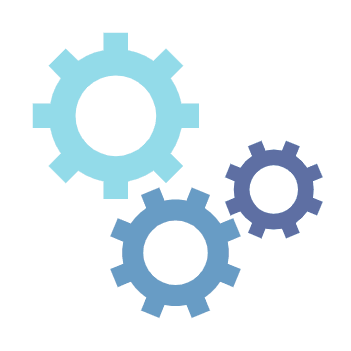 Here are just a few more of the major features:
Eco Mode
The Eco mode helps you save energy. It can automatically switch to Eco Temperatures after it senses that nobody's home, and it will turn your system back a few degrees.
You'll know Eco Temperatures are active when you see Eco on your thermostat and in the Nest or Google Home app. You can also set Eco temperatures when you are at home to help save energy.
Google's advice toward saving on your energy bill suggests that most people can't tell the difference between a room set one day at 70°F and the next day at 69°F. If you adjust your temperature schedule settings by 1°F, you can learn how much you've saved compared to the previous month in your Home Report.
The Nest Home Report is a monthly email that summarizes your energy use, safety events, and more for the Nest products in your home.
Sunblock Feature
Direct sunlight can cause a thermostat's temperature sensor to heat up, so it may think that the ambient temperature in the room is higher than it is. When this happens, your thermostat may not keep your home the temperature that you want, making things uncomfortable for you. Google Nest thermostats use Sunblock to compensate for direct sunlight and keep your home comfortable.
Early-On Feature
When Early-On is enabled, your Nest thermostat automatically calculates how early it should turn on heating or cooling so your home will reach a scheduled temperature on time. To do this, your thermostat takes into account the weather, what it has learned about how quickly your home warms and cools, and how efficient your system is.
Early-On works a lot like preheating the oven when you're making cookies. You want to start heating your oven a few minutes ahead of time so that it's the right temperature when you're ready to put your batch of cookies in to bake. Now imagine that your oven knew you'd be done mixing the dough at 5 PM and would automatically turn on early to be 350°F right at 5 PM.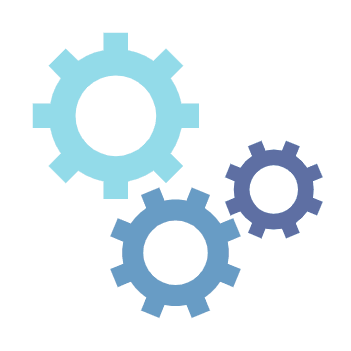 What The Google Nest Farsight Does Well
The Nest Farsight is a good choice for users who do not want to think much about their HVAC system and want their thermostat to do all the work.
Do you frequently forget to turn the system on or off? You'll enjoy the Nest's app functionality. You can set the thermostat remotely.
Do you have trouble reading the numbers on your current thermostat? The Nest Farsight is designed to be read from as far as 25 feet away. Its numbers are big and bright.
If you have more than one thermostat in your home, you can teach them different temperature preferences so they can build schedules for each part of your home.
Some characteristics the previous Nest Learning Thermostat models had, including energy usage reporting, remote management, and Auto Scheduling and Auto-Away options, are also included.
Thanks to the enhanced learning process, this thermostat from Nest will automatically create a schedule for you based on your heating/cooling preferences. In addition, you can see whether the changes in temperature were made because of automatic schedule changes or human interaction with the dial. Maybe it's a semi-cold fall day, and you're at the grocery store and it starts raining and you weren't prepared for that, and you get a little wet and a little cold, you can turn your thermostat up a couple of degrees so it's nice and warm when you arrive 15 minutes later. You'll get that cozy feeling.
What the Google Nest Farsight Doesn't Do Well
The Nest can't control communicating HVAC equipment. Communicating equipment has to have certain thermostats. Each communicating brand works with only the same brand of thermostat. A Trane communicating outdoor brand has to have a Trane thermostat, for instance.
The Nest is compatible with system fans that have only one, two, or three speeds. It doesn't work with variable-speed air conditioners/heat pumps, or modulating furnaces.
Maybe you don't want the temperature adjusted the way your thermostat will. If you turn it from 72 to 70 or 68 degrees at night, maybe there are nights that you don't want it colder. Or if it thinks that you always leave the house at 7 a.m., and it turns itself up in the summer. But there are days when your kids are home all summer, and it turns the temperature up 3-5 degrees when it's hot outside. It would need to learn a new routine.
The downside of the motion sensor is if your thermostat is in the dining room, for example, and you were watching a movie in the other room, and not moving around for 2-3 hours, it might not know that you were in the house. It would try to save money by altering the temperature. It's constantly "learning" your preferences, but any change in routine can alter its regulation of the temperature.
Who Would Benefit the Most from the Nest Farsight
Homeowners who are energy-conscious will find much to love about the Nest Farsight. As mentioned before, the Eco mode is designed to help you save on your energy bills without sacrificing comfort.
Another group that will benefit are folks who spend a majority of their time away from home, especially those who are on a regulated schedule (such as a 9-5 office job). The thermostat will learn this quickly and signal to your HVAC to work less hard during the day.
It can calculate how much fuel usage will be needed to take your home from 60 degrees to 72 degrees while staying as efficient as possible. It can then adjust those levels on the fly when the outside temperature dips, or the airflow is more restricted in the system (perhaps due to filtration issues).
The Nest even has a function that will trigger your hot water heater, if the proper wiring is in place. The thermostat will activate if your domestic water hasn't been heated for at least 2 consecutive hours in the last 48 hours. This keeps certain diseases from growing in the water, such as Legionnaires Disease.
It's wifi, so it's controllable from anywhere in the world with a wifi connection. It's great for people who aren't always home. If you work 45 minutes from home, you can adjust the temperature in your house so it's more economical. You can set it three degrees lower in the winter when you're away, then have it start to warm up before you get home.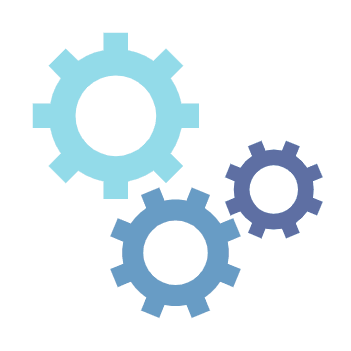 Cost of the Google Farsight
The cost of a Google Nest Farsight is $600-$700, which includes labor. In rare cases where a relay panel needs to be installed to provide the proper wiring to the thermostat, the installation of this relay panel can run another $300-$400.
Next Steps
Sometimes we tend to think about thermostats as things we can set and forget. And to a certain extent, it's nice knowing that your thermostat has you covered. You shouldn't have to be worrying about it daily.
If that's all you ever do with one, though, you're missing out on a lot of extra functionality that can improve your comfort and efficiency.
That's what the Nest offers. You can gain peace of mind through its communicating diagnostics, algorithms that learn and adapt to your home's conditions. It offers myriad functions to help you run your life.
And if you'd like to talk to an HVAC expert, we're happy to fill that role. We'd love to talk with you about thermostats or any other heating or cooling needs. Check out our service area below. We look forward to hearing from you.
Learning Center
Explore our learning center. It's a comprehensive section focused on answering your questions, providing detailed information, and tips that will improve buyer education when it comes to your home's HVAC system.
results found for ""