Back To Resources
Product Review: Aprilaire E100 Dehumidifier
The Aprilaire E100 whole-home dehumidifier is the newest of its type in the already-excellent Aprilaire line of indoor air quality products.
*If you are interested in getting $75 off an Aprilaire 600 Whole-Home Humidifier, mention the deal at the time of your purchase/installation*
I'll cut to the chase: here at Fire & Ice, we're huge fans of the new Aprilaire E100 whole-home dehumidifier.
It's replacing the Aprilaire 1850 dehumidifier in our product line, which was already a great product that we're happy to stand behind (and will continue to service for the hundreds of homes where we've installed one). Nevertheless, the new and improved Aprilaire E100 is one of the best—if not THE best—whole-home dehumidifiers on the market.
So, this article isn't so much about good and bad, but rather, I want to focus on a few questions:
Who should have a whole-home dehumidifier?

Who shouldn't have one?

What are the benefits of the Aprilaire model E100, and what should you expect with one in your home?
That second question is just as important to us as the first. No product is the right fit for everyone. And here at Fire & Ice, we don't sell just to make a sale; we sell because we want it to be the right long-term fit for you, your home, and your family.
Make no mistake: the long-term benefits of whole-home dehumidifiers far outweigh the costs for many families. But there will also be plenty of homes that don't need it.
With that said, let's dive into Fire & Ice's product review of the Aprilaire E100 Whole-Home Humidifier!
Breathing Easy in Your Home - The Aprilaire E100 Whole-Home Dehumidifier
It would be enough to tell you about the benefits of a dehumidifier, but we'd rather show you. The video below features the mother of our owner, Scott Merritt. Her whole-house dehumidifier is the difference between enjoying her time and home and being unable to breathe easily:
This isn't an isolated story. It's the type of thing we hear from both employees and customers. For example, Bryan Carnahan states, "My kids got in the habit of sleeping downstairs during the summertime. We installed an Aprilaire dehumidifier in the basement, it evened out the cooling in the home, and now my kids stay upstairs throughout the night." Don't worry; we'll touch on how the Aprilaire E100 Dehumidifier benefits cooling in just a minute.
Another of our employees had their basement flood, which resulted in damp carpeting, a messy water tray, and excess humidity (but more on this later), and an Aprilaire dehumidifier saved the day for their home.
Bonus: What's the Ideal Humidity Level for a Home?
The target humidity for any home is between about 30-60%; anywhere in that range is acceptable within a residential home. Nevertheless, most expert sources—such as Aprilaire themselves—suggest that around 50% is the ideal humidity level for any residential home.
That said, the only way to achieve this year-round is by investing in a good HVAC system that can keep up with your demands as well as one (of many) whole-home indoor air quality solutions, such as the Aprilaire E100 Dehumidifier.
The Cooling Benefits of a Dehumidifier
When people think of HVAC and particularly cooling their home in the summer, they don't often think about the humidity. But here's a sometimes shocking fact: one of the primary jobs of your air conditioner (or heat pump) is to dehumidify your home.
Knowing this fact, it's easier to explain why a dehumidifier can actually make you feel cooler and more comfortable in the summer. In fact, some of the same technology is at work in a dehumidifier as your air conditioner, and the two work hand-in-hand to cool your home and keep it comfortable.
The muggiest summer days are extremely uncomfortable, and even good air conditioning systems sometimes struggle to keep up with the dehumidification process. This is where a dehumidifier comes in.
By removing moisture from your basement, which would travel up to your top floor(s), you're helping the home to stay cooler; on top of that, when using a dehumidifier or related products, you help eliminate airborne pollutants to provide your home with clean and healthy air.
This is especially true whether you have one common floor or a two-story home, or a home with larger crawl spaces, a livable sealed attic, or a loft. Nevertheless, what happens in your basement can and does affect every level of your home.
The other good news is this: a dehumidifier allows your air conditioner to work less, which cuts back on energy costs during the hottest months of the year. Exact cost savings will vary depending on the size of your home, how much you use your system, and the cost of the product; nevertheless, a dehumidifier creates a more efficient HVAC system for you and your home.
Dealing With Basement Flooding
I promised a story about basement flooding, and I have pictures to make it even more dramatic.
Our General Manager's basement had flooded. Anyone who has dealt with this knows what a nightmare it is. And she hadn't installed a whole-home dehumidifier. So the company loaned her one of the ones we keep in the office.
In a little over eight hours, the water was nearly gone, and it saved many items in the basement that might have otherwise been lost to water damage.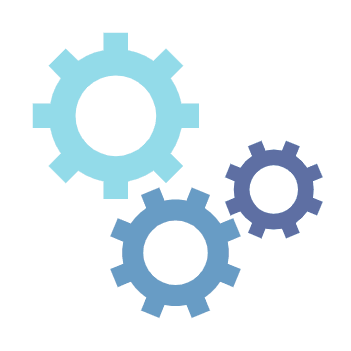 The Aprilaire unit in that basement removed dozens of gallons of water in mere hours. It controls basement humidity, and it can protect you against the same sort of catastrophe.
More than this, humidity problems in your basement or the rest of the home can cause mold and allergens to spread within your living space. It doesn't take three inches of standing water for there to be a problem. If you regularly see small puddles or water running down your basement walls, chances are you have some of these problems.
Aprilaire Indoor Air Quality (IAQ) Products
Fire & Ice has partnered for years with Aprilaire for indoor air quality products like dehumidifiers, humidifiers, and filters. The reason is simple: they're industry leaders in IAQ products and regularly push the envelope with new technology and benefits. On top of that, they make products, like the E100, that are very low maintenance and easy to use.
RELATED: IAQ and You: Indoor Air Quality HVAC Products
The problems that indoor air quality products can solve are myriad. Here are a few examples:
They can reduce cooling costs and remove excess moisture; however, on top of that, a whole home dehumidifier can prevent mold, allergens, and odors from lingering through your home, in the basement, or sealed crawl space.

Humidifiers do the opposite in the dry months, and can prevent cracked, itchy skin, reduce the lifespan of airborne viruses like the flu, and prevent cracking in your walls and floorboards.

Filters

can keep your air clean, removing dust, allergens, viruses, pet dander, hair, and other airborne particulates.
That list isn't comprehensive, but it should give you an idea of some of the benefits you can expect with indoor air quality products from Aprilaire.
RELATED: Our Aprilaire Product Line
E100 Whole-House Dehumidifier Specs and Benefits
Let's talk nuts and bolts. The primary features of the E100 are listed below.
Water Removal: Up to 100 pounds of water per day (12+ gallons)
Installation: Ducted or free-standing. Both will contribute to dehumidifying your whole home
Sound Profile: Up to 42 dB, which is comparable to a refrigerator hum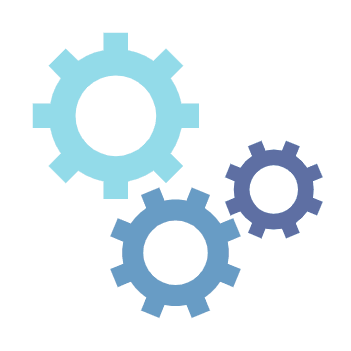 Maintenance & Operation: Top or side-facing control panels allow for easy access and direct control over the operation. The interactive display is easy to understand and use.
Design & Manufacturing: Designed by Aprilaire and manufactured in the U.S.
Warranty: 5-Year Warranty
Efficiency: The E100 is Energy Star Certified, a nationally recognized distinction of efficiency
Cost of the Aprilaire E100 Dehumidifier
Depending on the size of your home and whether or not you have the dehumidifier attached to your ductwork or not, the cost could range between $3,000-$4,000. This includes all labor costs and any additional fees.
The initial cost can be daunting for some homeowners, but if you have humidity issues and plan on spending 5+ years in your current home, chances are you'll see those costs return to you in energy savings, not to mention added comfort.
Deciding If an E100 Dehumidifier is Right For You
The only person who can make this decision is you. But you don't have to make it alone.
One of our knowledgeable and trusted HVAC partners can walk you through the pros, cons, costs, and financing options so that you'll know if it meets your budget and needs.
RELATED: Is a Whole-Home Dehumidifier Right for Me?
One of the ways we get to the heart of this decision is by asking you about your home and its comfort level in different areas. You can recreate this process yourself by asking questions like the following:
Is my second floor a lot hotter than the main level and basement?

Do I have trouble sleeping in the summer because of the air temperature difference?

Does my basement or crawlspace get muggy/ damp in certain areas?

Do I or others in the home have trouble with allergies and breathing while in my home during the spring and summer months?

How long do I expect to stay in my current home? Is it longer than five years?

Is my air conditioner running constantly at times in the summer but doesn't seem to provide adequate cooling?
A dehumidifier isn't always going to be the answer to those questions. Sometimes it might mean you need improved ductwork or a new cooling system.
Nevertheless, a dehumidifier will be part of an ideal solution to many of those issues. Not all of them will affect you, but if any of them do, you're probably missing out on added peace of mind and comfort.
So, my last question is this: If you've made it this far, what are you waiting for?
Let us show you your options in a no-obligation in-home estimate. If you're anything like the thousands of Central Ohio customers we've helped with their dehumidification problems, you'll be happy you did.
*If you are interested in getting $75 off an Aprilaire 600 Whole-Home Humidifier, mention the deal at the time of your purchase/installation*
Enter your zip code below to get started. We're looking forward to speaking with you!