HVAC Spotlight: Columbus State Community College
At Fire & Ice we are not only a residential HVAC company, we are also part of a larger HVAC industry and a tight-knit local community that includes more than our corner of the heating and cooling world.
As part of our outreach to help strengthen our community through our expertise we are on the advisory board of the HVAC program at Columbus State Community College. In recent years, I have acted as our representative on the board.
Why does this matter to an average homeowner in Columbus, OH? For several reasons, not the least of which is the fact that the partnerships we have with academic organizations help to improve the quality of HVAC service and install throughout the area.
Others who may be interested are those considering a career in HVAC-R (Heating, Ventilation, Air Conditioning, and Refrigeration). Knowing their options and opportunities can be the first step toward a rewarding career.
Columbus State HVAC Training Program
"I graduated from the CSCC HVAC program in 1983," says William ("Bill") Highley, assistant professor at CSCC and head of the HVAC program. We spoke with him to get an insider's perspective on the program and the role of board members and other industry partners like Fire & Ice. Bill is not only the department's head; he also teaches classes, helps to coordinate equipment for their labs, and oversees the curriculum for the HVAC program.
He says, "It's a lot of hats to wear, but it's all for what the industry needs us to do."
Columbus State offers an associate degree in HVAC/R, and they also have several certificate programs designed to provide guidance toward certain career tracks. "If a student obtains one of the certificates," according to Bill, "they can come back to complete the full degree and not have to worry about taking those classes again." The certificates include the following, and each corresponds to a different section of the HVAC/R industry:
Residential and Light Commercial Certificate
Large Commercial
High-pressure Boiler License Training Program
Test & Balance
Controls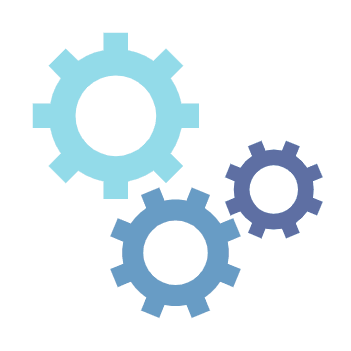 Foundations & Building Blocks
In our educational content, we talk a lot about specific equipment and products for residential homes, also how that technology benefits our customers. This technology and those benefits are built on top of a foundation of HVAC knowledge that technicians receive in their education.
Bill says that "It is foundational, and at a company like Fire & Ice, you are working with specific brands and equipment. If we can teach the building blocks that lead up to that technology our graduates can go into a variety of business types."
He says, "These building blocks consist of concepts like combustion theory, refrigeration theory, proper tool use, also reading, interpreting and acting upon gauge readings for different types of equipment. "We are giving them the tools to solve problems. If we would tell them how to fix something, they may not learn, but if they know the underlying theory and know how to reference a manual to see how that theory applies to a specific piece of equipment, then they are better prepared."
"It's the same reason we use analog gauges," says Bill. "We have a couple of the digital ones too, but if they are using and understanding the analog gauges, they can see what's happening directly with the equipment."
Safety, Safety, Safety
Part of this foundation is also a proper understanding of safety protocols. Bill says that he tells students "That we are the youngest of the trades, but that we can kill or injure people if we're not careful," This isn't just sensationalist rhetoric. Many forget that HVAC/R equipment can, and often does, include combustible, flammable, acidic, electrical, and/or poisonous materials. The number of skills required to install and maintain equipment safely can be formidable.
Understanding how airflow and refrigeration cycles work by following proper safety procedures and understanding the importance of safety checks all go into a thorough HVAC education.
HVAC-R Equipment & Options
The other side of the program is logistical and mechanical and includes the equipment itself that students work on.
He says that we have a lot of different types of equipment for students to play with. These pieces include numerous furnaces, heat pumps, air conditioners, boilers, and other HVAC equipment that run on different energy or fuel sources and operate at various efficiencies.
"We also have the only high-efficiency oil furnace at a school in Central Ohio," says Bill. "It will be up and running by the end of the semester. A lot of companies don't have techs who are able to work with oil furnaces, so they're turning away from it. But some prefer oil over propane."
Another area that Bill has seen interest is in geothermal HVAC technology. "It's not a big market," he says, "but it is a market. Some school buildings are starting to use them. They'll put wells under their parking lots. It's a higher cost on the front end, but they're very efficient. When you can have really inexpensive heating, cooling and hot water all in one, so it makes a lot of sense."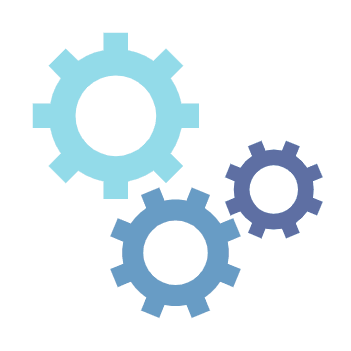 The Role of Advisory Boards & Industry Partners
Advisory boards serve several functions, some more hands-on than others. At the basest level, their primary responsibility is to provide input and feedback on the program in the interests of fostering the program and supporting its students. How those responsibilities come to life can vary.
CSCC has several local organizations on its board. Alongside Fire & Ice are others in residential and/or commercial work like Custom Air and American Mechanical Group. ACCCO (Air Conditioning Contractors of Central Ohio) is also represented, as are various wholesalers and manufacturers within HVAC-R.
While not always advisory board members, CSCC is also partnered with several national organizations such as ACCA (Air Conditioning Contractors of America), ASHRAE (American Society of Heating, Refrigerating and Air-Conditioning Engineers), AHRI (Air-Conditioning, Heating, and Refrigeration Institute), among others.
Some partnerships, like the one with AHRI, bear additional fruit. "We have scholarships for students through AHRI," says Bill, "as well as equipment. So, it helps to make the program more affordable for students."
The Feedback Loop of the Heating & Cooling Industry
Some, like Custom Air's owner, teach at the school. Others provide feedback on what they're seeing in the industry, what problems they're facing, and how the school might be able to pivot to meet these challenges.
"I'll hear from someone," says Bill, "and they'll ask me what I can do to help with an issue they're seeing. For example, maybe they're getting too many callbacks on projects because of a specific mechanical issue."
The flexibility Bill has allowed him to respond to these sorts of requests or recommendations. "We can build entire courses from the ground up if we need to, in order to address certain issues," he says. "Usually it doesn't come to that, so we're adding things to the courses we already have." In this way, the feedback from those in the industry allows him to better flesh out his curriculum.
"A lot of it," he says, "is just word of mouth and identifying trends." Bill stresses, though, that it's not always about the specific mechanical issues or trends, but the theory underneath it. "What we actually try to teach isn't always how exactly to install something, but why it needs to be installed that way." This subtle but important distinction gives graduates the knowledge they need to then enter variety of HVAC-R sub-fields.
"Once we get it into their heads, we can get it into their hands," says Bill, encapsulating much of the philosophy of their training.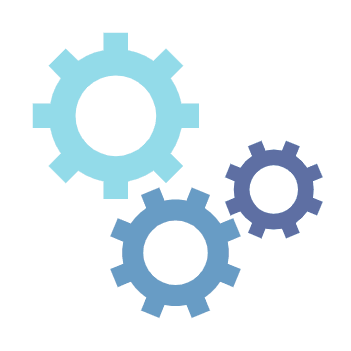 Providing Value for Graduates and Community
Beyond recent developments like the acquisition of the high-efficiency oil furnace, Bill pointed to the program's growth as a sign of optimism both for the school and the health of the HVAC-R industry in Central Ohio. The program has 72 individual students currently, with nearly half of them being brand new students.
"Even during COVID as many schools are downsizing," says Bill, "the HVAC-R industry is crying for more bodies right now. It's hard to find good technicians and installers. There are projects shut down because there aren't enough skilled technicians for them."
Citing the skilled labor that helped build the backbone of the American infrastructure, Bill was quick to praise trades as a lucrative opportunity. "Trades are one thing that can't be outsourced to another country or automated," he says.
In this environment, it remains CSCC's goal to be a preeminent HVAC-R school, not just in Columbus, Ohio, but the entire country. They've appeared in third-party analyses as a highly-ranked option locally, regionally, and nationally as well as when compared to other community colleges.
It's one more reason to be excited about local opportunities in HVAC, whether that's as a student and professional or as a business owner or homeowner who can reap the benefits of this progress.
_____
Are you an HVAC professional? Check out our Careers Page to see open positions. Or check out the CSCC Website for more information on their program.