Nexia Thermostat Review: Benefits, Options & Price
Your thermostat is the brain of your HVAC system. If it doesn't match the complexity of the equipment, you're losing out on a lot of options. These options contribute to your energy costs and home comfort.
You can also get a screensaver for your thermostat. I won't pretend that that's the main reason they're useful. There are a dozen more-important functions to a good thermostat. But heck, it can be fun to have the extra bells & whistles.
The Nexia home thermostat is a step beyond most other thermostats on the market right now. It's not the only kind of thermostat we install and endorse here at Fire & Ice, but it's undoubtedly one of the best.
This article is going to break down what you get when you install a Nexia thermostat and why those options are important. Lastly, we'll talk about the price. We want you to know all the details, and that includes how much you might have to pay for a Nexia thermostat system. Let's jump in…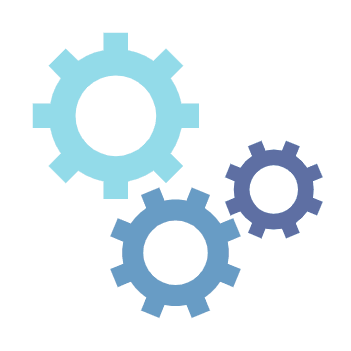 What is a Nexia Thermostat?
In the simplest terms, it's a Wifi thermostat, which means it's compatible with a variety of smart-home technology in ways that non-wifi thermostats aren't.
The Nexia uses Z-wave technology, which isn't proprietary to Nexia. Unless it's in a separate proprietary system, a lot of smart-home technology uses Z-wave technology. Much like Bluetooth-compatible devices can all talk to one another, this means that Z-wave devices are compatible.
Z-wave is used by everything from security systems to smart-home appliances. It's also used in HVAC.
For our purposes, we're going to be talking about three Nexia thermostats: the 824, 850, and 1050 models. These are designed to pair with Trane or American Standard HVAC systems.
While there are different levels of sophistication to Nexia systems, each of these models can communicate wirelessly with your primary HVAC equipment. At the simplest level, this means turning on and off your air conditioner, heat pump, or furnace. At higher levels of sophistication, it means much more.
For HVAC purposes, four additional functions are the most crucial:
The ability to adjust the fan speed in your system to help with dehumidification, but without having to run your A/C unit.
The ability to adjust a variable-speed system.
The ability to learn via algorithms that optimize your home's efficiency and comfort.
Nexia Diagnostics
Nexia Diagnostics
We may have buried the lead. Nexia Diagnostics is a function exclusive to Nexia that separates it from many similar devices on the market.
This system links your thermostat to your Nexia service provider. That's usually the contractor who installed the system for you.
The thermostat has a diagnostic function that will scan your HVAC system for potential problems. Those problems are then relayed to your servicing contractor, who can read and interpret the data to take any necessary actions.
This is a big deal. While nothing can replace routine maintenance, problems do crop up eventually with most systems. The earlier you address them, the better.
As such, Nexia Diagnostics could easily be the difference between a $200 service visit and a $2,000 repair a month later.
This functionality comes standard with the system. Below, we talk about costs, but the diagnostic functionality is a standard part of any Nexia HVAC package.
And to be clear, other thermostat systems have diagnostic functions. The difference is in being able to sync that data directly with your service provider. Usually, the diagnosis is internal only, so it can't be viewed without being in the home. So in the case of a minor issue, you might have a service technician come to your home (which will cost a fee) when it's not necessary.
Security and Privacy
I want to make two things clear about the diagnostics system:
All data that's sent is encrypted.
It's opt-in, not mandatory, with a Nexia system.
If this is something you don't want, it's entirely optional. However, for many, it represents a tangible benefit for their HVAC system.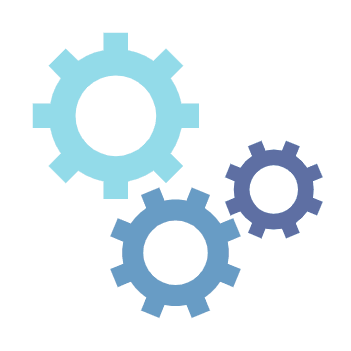 Nexia Smart-Home Options
What does it mean to be "smart." Well, for starters, it means never putting pineapple on pizza…
Oh, sorry, we were talking about HVAC systems. Right, where was I?
Most modern thermostats are going to be programmable from your phone or central console. This is "programmable," though, not "smart."
To be smart means that the system is learning. You see, a smart-home HVAC system is going to be able to read the indoor temperature, the outdoor temperature, the humidity level, and will adjust accordingly. This might result in adjusting the blower motor strength in your furnace or air handler at various intervals, to produce consistent, even temperature and humidity. It might be shutting on or off sooner after learning how much time it will take for your home to cool down or heat up at certain temperatures.
You also have the option of setting up additional sensors. These, in addition to your central thermostat, provide more data points for your thermostat to be able to properly control your HVAC system. A single thermostat in, say, a dining room is fine, but you can achieve more granular control by having multiple sensors throughout your home. The Nexia can handle all of it.
Lastly, since it uses Z-wave wifi, it can sync to other smart-home devices such as doorbells, locks, alarms, appliances, and other "smart" household items.
Regardless of your setup, being "smart" means that your system gets better and more efficient, or smarter, over time.
When we install a Nexia thermostat at Fire & Ice, we always schedule a visit shortly after installation. It's at this appointment that we review all options with the homeowner. It's here that we make sure their humidity levels are set (and how to adjust them), and that it's tracking all the variables that will be needed to provide efficient comfort.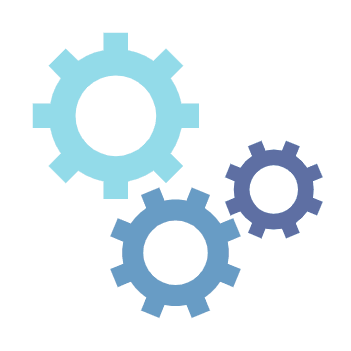 HVAC Equipment Compatibility
We talk about this a lot because it's important. Equipment needs to be properly matched so that you're getting the full benefit.
What does this mean for thermostats?
The primary example is going to be with variable-speed equipment. The Nexia 824 thermostat is only for single-stage or two-stag equipment (meaning, it only has one or two power settings). The most sophisticated technology has hundreds of settings, which allows for a lot more control over your home's temperature.
So if your system should be at 57% power, but the thermostat can only tell it to be at 100% or 70%, you're wasting energy when you shouldn't be.
The 850 and 1050 models are ideal for variable-speed equipment and will give you the precise control you need.
Even if you're not using a Nexia system, making sure your thermostat is compatible with every function of your HVAC system is important to get the most out of it.
RELATED: One-Stage, Two-Stage & Variable-Speed ACs: Differences & Benefits
Zoned Homes
Zoned homes aren't the norm, but they do exist. This is when there are separated "zones" in a home that can be heated and cooled separately.
While sensors can be set up in different zones for a single thermostat to control, this is definitely not recommended. If you have a zoned home, the best solution is going to be having a thermostat for each zone.
When they connect to a single air conditioner or furnace, they'll be controlling some of the same equipment. Primarily, though, they'll adjust the dampers in your ductwork and vents to adjust the airflow to each zone.
They'll also communicate with your system. So if one zone is at 100% and the other is at 50%, the dampers in the ductwork will adjust accordingly, and the blower fan, furnace, and/or A/C unit will adjust the rate of airflow that they're providing to produce the proper CFM (cubic feet per minute) through the ductwork to each zone.
Most zoned homes are already set up like this. It's rare to go from an unzoned home to one that is zoned (though it's possible). They can be ideal for, say, keeping a bedroom cool at night when you aren't using the rest of the home, but they also need to be paired with the proper communicating HVAC technology.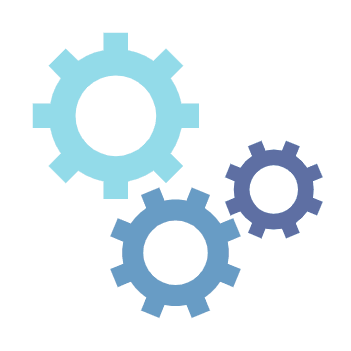 Cost of a Nexia Thermostat
At Fire & Ice, we believe Nexia systems are necessary to get the most out of a compatible Trane system. When you install a full system (both heating and cooling) we include the thermostat (plus installation) as part of the deal.
If you're only getting one piece of equipment installed, or if you're working with an HVAC contractor who isn't' quite as generous, you may need to purchase a Nexia thermostat.
Typically, a Nexia will cost around $595. This includes all parts and labor. Some pricing guides won't include labor, so they can be misleading. Make sure labor is included in any quote you receive.
In rare cases where a relay panel needs to be installed to provide the proper wiring to the thermostat, the installation of this relay panel can run another $300-$400. This again includes parts and labor.
Subscription Fees
To be clear, there's no subscription fee for Nexia to control your HVAC equipment. However, the more smart-home items you want to control, the greater the demand on the technology.
Nexia currently has plans as low as $4.99 per month for this additional functionality. These additional controls include smart-home devices, sensors, lighting, and an unlimited number of cameras throughout your home.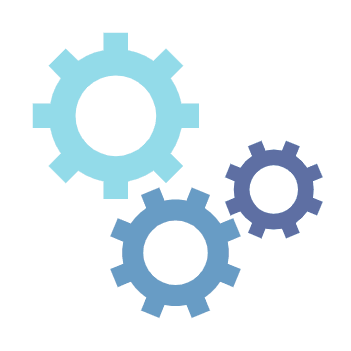 Getting the Most From Your Thermostat
Sometimes we tend to think about thermostats as things we can set and forget. And to a certain extent, it's nice knowing that your thermostat has you covered. You shouldn't have to be worrying about it on a daily basis.
If that's all you ever do with one, though, you're missing out on a lot of extra functionality that can improve your comfort and efficiency, and potentially the security of your home as well.
That's what Nexia offers. Peace of mind through its communicating diagnostics, algorithms that learn and adapt to your home's conditions, and myriad functions to help you run your life.
And don't forget about that awesome screensaver.
___
Want to see what a new system can do for your home? Check our service area below to see if we service your area, then give us a call to schedule an appointment. We're looking forward to making your day better!