Back To Resources
Product Review: Rheem Prestige R98MV Gas Furnace
The Rheem Prestige R98MV gas furnace offers homeowners energy savings while providing quiet, dependable comfort in the winter. We go over its features and costs and see who might benefit most from this unit.
If your furnace is 20 years old, it's time to have a serious discussion.
Most HVAC companies will tell you that the expected lifespan of a furnace - assuming proper installation and routine maintenance - is 15-20 years. This is a best guess. At Fire & Ice, we have been in basements to witness 25-year-old models that are still working. (Whether they were working well may be a different story.)
But 20 years is a good measuring stick. A furnace that old is going to use up a lot more energy than a new model. It won't provide optimum comfort, and it's probably gotten noisier over the years. All these deficiencies are subtle changes, so you might not even notice the change. But, trust us, they are there, and it's time to consider a replacement.
At Fire & Ice, we've helped thousands of Columbus homeowners find the HVAC system that best meets their unique needs. When considering furnaces, we're often asked if there's a reliable model that will lower your energy bills, run quietly, and help make you more comfortable. Rheem's R98MV Gas Furnace might be perfect for you.
In this article, we'll go over the following:
What are the features of the Rheem R98MV?

How efficient is the Rheem R98MV?

What are the benefits of a furnace with a modulating gas valve?

What are the benefits of a variable-speed fan?

What equipment can I pair with the Rheem R98MV?

Who's the right fit for this Rheem furnace?

What is the cost of the Rheem R98MV?

And finally, what are the next steps?
After reading this article, we hope you will have a better sense of whether this model is right for you.
Read more about Rheem's reputation and products here
What Are the Features of the Rheem R98MV Gas Furnace?
Up to 98% AFUE – This means maximum efficiency and may qualify you for local and utility rebates.

Provides improved airflow via patented heat exchanger design, which reduces operating sound by 20%.

Variable-speed ECM motor offers superb efficiency while running quietly. Coupled with an insulated cabinet, this is one of the quietest gas furnaces available.

It's designed for better humidity control while using less power.

Modulating operation – Provides superior comfort by knowing when to automatically adjust warmth so there is no need for you to adjust the thermostat.

Variable-speed blower motor technology, designed to deliver the right amount of airflow in all seasons.

Comes standard with an exclusive PlusOne Ignition System (it's advertised as being nine times more reliable than most hot surface igniters).

The industry's first blocked-drain sensor shuts off your furnace when a drain is blocked, preventing water spillage from condensation and potential water damage to your home.
Read more: The Complete Guide to Home Furnaces
What's the Efficiency Rating of the Rheem R98MV?
First, let's define AFUE - annual fuel utilization efficiency. It's a measure of how efficient the appliance is in converting fuel to heat during a typical year. In more basic terms, it's recorded as a percentage of how much energy is put into a furnace versus how much it delivers. For every dollar of fuel that you put into your natural gas bill, it delivers up to 98% back - a number at the top of the charts for all furnaces, not just Rheem. (We use the phrase "up to" for a reason; when the unit is running perfectly, it can deliver 98%. A poor installation, spotty maintenance, and age will lower its efficiency.)
It also creates very little emission, for those concerned about greenhouse gasses.
It's so efficient, it earns an Energy Star badge of honor, a certification that a product delivers significant energy and cost savings, and helps you transition from fossil fuels for a cleaner, healthier, and more comfortable home.
You will save on your annual energy costs and potentially even more with available rebates. Go here to find out more details.
What Are the Benefits of a Modulating Furnace?
When we talk about furnaces (and air conditioners), we need to introduce the concept of stages. If you own a single-stage unit, you probably don't think about it. That's because your unit is either on, which means it's running at 100% of its heating (or cooling) capacity, or it's off.
Technically, that's a single-stage piece of HVAC.
A two-stage adds an extra level of heat. It depends on the manufacturer and model of furnace you have, but that stage is somewhere around 40-60% of its capacity. Why a second stage? Sometimes you need only a little bit of heat.
There are multiple advantages to this. One: your unit won't always be running at full blast when it's on, so you'll be saving energy and money.
That second stage will also be quieter.
And your machine will run longer. This gives the indoor air a better chance to mix, helping to eliminate hot and cold spots. The comfort will spread evenly throughout your home.
A modulating furnace is the cream of the crop. You get ultimate comfort: The modulating gas valve design allows for operation in increments between 40% and 100% to continuously meet your specific heating needs. It can match your thermostat within 1-2 degrees no matter what the outside temperature is.
It can also produce heat at a low level, which reduces the sound even further than a two-stage and runs the longest, which means it circulates the household air the best. This also cleans the air the best; the more the indoor air moves, the more opportunity for your furnace filter to remove debris.
And when the furnace is running at a lower level, you will get the maximum energy savings.
What Are the Benefits of a Variable-Speed Fan?
It's energy-efficient.

Even though a variable-speed fan runs a lot more than a single-speed, it is usually doing it at a low level. This saves energy because your system doesn't have to turn on and off often, and it spends much less time running at the highest level. A variable-speed system (especially when paired with the modulating capability) can adjust accordingly to use only the power needed to maintain a consistent temperature in your home.
It's quieter.

A furnace is at its loudest when it's turning on and off and when it's running at high speeds. A variable-speed model avoids this by running at 100% only when it's required.
It produces better air quality.

Because the fan runs longer, the air is being filtered constantly, which removes impurities. And if you have a whole-house humidifier or dehumidifier ducted to your HVAC, they have more time to condition the air. That leads to a perfect and stable humidity level in the summer and winter. Your air conditioner removes moisture as it cools, and works with the furnace's fan to distribute coolness; a variable-speed fan complements this process.
The blower motor that runs the fan won't have to work as hard

. That equates to fewer repairs and a longer lifespan.
The variable speed motor technology ensures a steady stream of efficient warmth and superior humidity control - together providing the greatest comfort levels.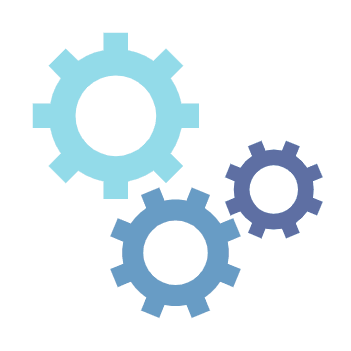 What Equipment Can I Pair with this Rheem Furnace?
For optimal performance, an EcoNet Control Center (a thermostat) is recommended. This will give you a fully communicating HVAC system that offers:
Protection

– Timely maintenance and care alerts to your free EcoNet Mobile App

Precision comfort

– From across the room or the country

Energy innovation

– If you're away from your home for a long time and you forgot to turn down the heat, you can adjust it through your phone.

Streamlined service calls

– Professional help is a click away
For a fully communicating HVAC system, the furnace must be paired with a Rheem EcoNet-enabled heat pump or air conditioner.
Read more: Do I Need to Replace My AC and Furnace at the Same Time? Pros & Cons
This is where it gets tricky. The Rheem R98MV is a top-of-the-line unit, and when it's paired with a comparable thermostat, you can get ultimate comfort and energy savings in the winter. But will it work with an air conditioner that doesn't have advanced technology?
The answer isn't written in black and white. Maybe it will be OK. But different systems and different brands don't always play well together. Talk with your HVAC salesperson before you invest, and make sure to spell out your concerns.
Who's the Right Fit for This Furnace?
If your gas bill is out of control, you should seriously consider this unit, which will offer superb energy efficiency. The initial cost is higher than many systems, typically in between $7,000 to $9,000, but the energy savings add up.
Other factors that may play a part:
If your home seems steamy in the summer, the variable-speed fan is going to work to remove a significant portion of that humidity. And when the air is drier, you'll feel cooler. As a bonus: when you feel cooler, you can give your air conditioner a break by turning it up a couple of degrees, saving you even more money without sacrificing comfort.
If the indoor air quality is poor because of an abundance of dust, and your air filter isn't the issue, this furnace's longer run times will do a better job of circulating and cleaning the air than your existing unit.
Those longer run times will also do wonders for homes in which stubborn hot and cold spots never seem to even out.
Who's Not the Right Fit for This Furnace?
If you're in the market for a furnace without any frills, this is not for you. You might be better served by shopping for a single-stage furnace that has a single-speed blower motor. If you're happy with your current furnace's capabilities, and it's a single-stage unit with a single-speed fan, a new one with the same features might suit you fine - and you'll still get energy savings with a new furnace over your old one.
The same goes if you plan on moving out of your home soon. You won't recoup the energy savings the Rheem R98MV offers versus its purchase price. (A rule of thumb is that you will need to own the furnace for at least ten years.)
We also don't recommend this furnace if you're on a tight budget, or don't have any overriding comfort concerns. In other words, you're not concerned about high indoor humidity levels in the summer, and your home doesn't have persistent hot and cold spots in the winter.
Buying a Rheem Gas Furnace in Columbus, Ohio
We hope this article has given you great information to make the right decision for your next HVAC project.
If you're in Columbus, OH, and the surrounding Central Ohio area, we hope you turn to us for that project. We offer next-day installation in many cases, so you won't have to be cold for long if your furnace quits.