Back To Resources
What Is Line Set Protection and Why Do You Need It?
The line set connects your air conditioner or heat pump to the rest of the HVAC. How can it withstand animals, bad weather, and other hazards?
Airex FlexGuard Line Set Protectors
In late 2020, we started using products from Airex Manufacturing. They'd developed a line set protection product that solved a host of age-old problems. The product's wall socket sits flush against the exterior of the house, removing the possibility of holes or gaps where the line set enters the home. It gives customers peace of mind. It also looks much nicer than our previous installs, even ones that we were proud of. We install one of these with every new heat pump or air conditioner installation. We believe in it because it's the right thing to do for our customers.
Until someone invents a wireless air conditioner, heat pump, or ductless mini-split, HVAC contractors will have to make holes in your house. There's no other way to get what's called a line set to run from your outdoor unit to your indoor one. Inside of the line set is a double set of copper lines, which carry refrigerant to and from the units.
But what about that ugly hole in your house? Shouldn't there be a way to keep the outside - bugs, mice, etc. - outside, and the inside - warm or cool air - inside?
And wouldn't it be great if there were a product that protects the entire line set while it covers the hole?
The Airex Flexguard Line Set Protector is just the thing. We install them at Fire & Ice, and if you haven't seen them before, it's because we're the only HVAC dealer in Columbus - and the country - that installs them. We are Airex's first certified dealer in the U.S.
Why Does a Line Set Need Protection?
If your AC or heat pump is outside, it's essential that part of your line set has to live outdoors.
What does this expose the line to? Plenty:
Rain, snow, wind, sleet, and ice, all of which can cause damage leading to leaks.
Dogs, mice, and other small animals, which can damage the line if they chew on it. For whatever reason, rodents like to chew on wires.
Weed eaters and other lawn-care equipment devices can sever the line if you or a landscaper aren't careful.
Lack of proper protection will reduce air-conditioner efficiency even if the line doesn't form a leak. It's being exposed to temperatures that can siphon cool or warm air from the refrigerant line. That's a loss of energy, which affects the effectiveness of your HVAC system and drives energy bills up.
Other companies often use something called thumb gum, which is like putty. You smear it around the opening hoping that it will prevent bugs or anything else from getting inside the house. Others use a spray foam that hardens.
Over time those temporary solutions can deteriorate and expose that line set, including the wires.
If the wires get cut, the unit won't work. A lot of times you can have an AC or heat pump that is mechanically perfectly fine, but has no communication with your furnace or air handler. It's not going to do anything.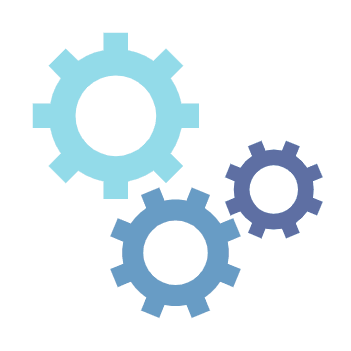 The Airex Flexguard Line Set Protector is a sealed wall cap that attaches to the side of the house. The line set is sent through that. It's a perfect seal, therefore it's protected all around. Because it's plastic, it doesn't corrode. It's not going to get hard and crack, and it will stay sealed from the time of the installation until the time it's installed again. It keeps stuff from coming inside.
It also protects that line set from weather and landscaping tools.
A sheath wrapping goes around the external part of the line set, the liquid and the suction line. It's thick rubber and will protect the line set from external elements. The wrapping protects the insides from corrosion.
Read More: Air Conditioning Installation From Start to Finish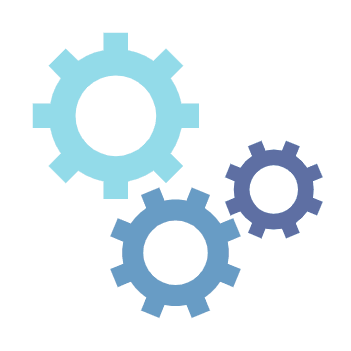 Why Do You Need Line Set Protection?
The protection is necessary for the line set as well as the inside of your house. An HVAC contractor has to make a hole in your home, and the hole is not going to fit snugly around the line set. It's impossible.
The only way for us to ensure that nothing is getting inside the home is to put that sealed cap around the line set. Without that cap - from the very beginning until it gets replaced - there's the chance that ants and rodents can get into your house. You'll also have some leakage, with hot or cold air escaping the house through the hole.
What Do Bad Line Sets Look Like?
On old line sets, you can see the copper because the wrapping is completely gone. That means it's uninsulated, which means you have energy loss. Copper is not a strong metal. It can be damaged easily. It can get kinked, it can be hit, it can be stepped on.
Without that wrapping, you can see those exposed wires, which can be nicked, can be chewed on. And you can literally see outside through the line set hole.
This is not necessarily from a bad line set; it's a normal one.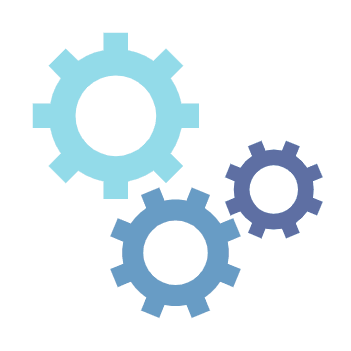 Do I Have to Buy a New AC/Heat Pump to Get a New Line Set?
When you buy a new heat pump or AC, we will install a new line set as part of the process. Theoretically, you could buy new lines for an old AC, but that would be a waste of money. It would be much better if you invested in a new unit, and get a new line set as part of the installation.
If the homeowner was moving the AC around the corner, yes, we'd also run a new line set.
Can we retrofit a line set? In other words, your existing line set is a mess, but you don't want to replace the indoor and outdoor units. It's possible, but it's not easy. You would have to pull the old line set back from inside, put the cap on, and push it back through. It's a risk we wouldn't want to gamble with.
We charge anywhere from $1200 and $2000 to do a new line set. You're not just buying a new line set with labor; we have to vacuum down the refrigerant and pump it back into the unit, and you have to do new electrical.
Read more: How Much Would It Cost to Move Your AC or Furnace?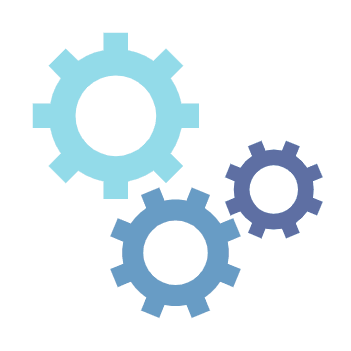 What Are the Benefits of the Airex Line Guard?
We've discussed most of them throughout this article, but let's list them out all in one place:
Efficiency: less heat loss, which can damage an air conditioner's efficiency.
Longevity: you won't have to have a line re-insulated or replaced as soon.
Appearance: The line guard looks neater than a traditional line set when it's protected with the Airex system.
Protection: whether it's pets, wild animals, bugs, rodents, plant debris, wind, cold, or other elements, you have an extra layer of security.
Anybody who is installing a new AC, heat pump, or ductless mini-splits gets an Airex. It is a nice thing that only we at Fire & Ice do. If it can be done, it should be done every time.
Why don't other companies do this? It costs money and time. It's one more step.
The Cost of the Airex Flexguard Line Set Protector: Free
We aren't charging for the installation of the Airex system with any new installation.
You read that right. No charge. This is part of our standard operating procedure for all new installations.
The reason for this is simple: we want to do the right thing for our customers. We partnered with Airex because we saw a need for Columbus. We saw a problem, and this is the solution.
We've made our reputation trying to do what's right for our customers, and we are excited to push the envelope one step further with the addition of the Airex system to our installation practices.
You can check out Airex's complete product line on their website. We have several different caps depending on the siding of the house.
At Fire & Ice, we also provide a line cover as part of our standard installation and price for ductless mini-splits. This cover does a few important things:
Protects the line from wear and tear of the elements
Allows the line to blend in with the side of a home better
It can be painted for further modification to match a homeowner's needs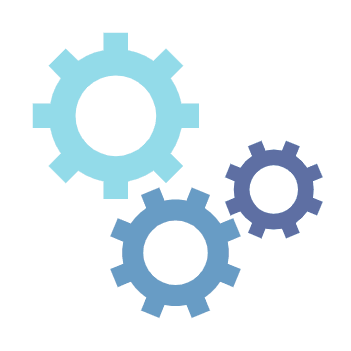 Fire & Ice Is Columbus' First and Only Airex Installer
Airex Flexguard Line Set Protector is only a small part of your cooling system. But, despite its small footprint, the Airex product fills a big need for homeowners.
We believe that this will benefit homes here in Columbus, OH, for years to come, and expect to see others identify this problem and adopt this solution as well. You deserve it.
Airex is committed to developing innovative products for contractors, architects, engineers, and designers to solve industry problems. With over a decade of business, they've proven their ability to design and test useful, reliable products for homeowners and businesses. These qualities mirror our commitment to our customers here at Fire & Ice, and it's why we're excited and proud to roll this out as a standard part of our service.
Are you ready to get your Airex device with a new installation of an air conditioner, heat pump, or ductless mini-split? We're ready to help. Give us a call or fill out the zip code form below to start your journey to enjoying comfort in your home.
Read more:
Ductless Mini-Splits: A Comprehensive Cost Breakdown
The Cost of HVAC: Replacement, Installation, and Service