Back To Resources
Best Carrier Dealers in Columbus, Ohio
In this article, we've looked at dozens of Carrier dealers in the Columbus, Ohio, area and selected the six most qualified with a record of excellent service.
At Fire & Ice, we know that our customers expect quality installation and quality products. You can have the best installation practices, but if the products you install are not up to par, it will only get you so far.
One brand of products that maintains excellent standards is Carrier. Carrier has a history in the HVAC industry since 1902, when Willis Carrier invented the first modern air conditioner. Today the company has kept that standard of innovation and is known as Carrier Global Corporation.
However, just because you love and trust the Carrier brand and know you'd prefer to have it installed in your home does not mean all dealers of that brand are created equal. They may not operate by the same standards, making it confusing for the average homeowner.
So how do you separate the good from the bad?
We've sold Carrier products for years and trust their products are the quality we demand, but we are frequently asked our opinion about other dealers in the Central Ohio area.
Because we believe strongly in answering the questions we are asked by customers, we put together the following list of the most prominent Carrier dealers serving the Columbus, Ohio, area.
As you go through the various companies, please remember that although choosing a good dealer is essential, it is only half of the equation. The local HVAC company with whom you will do business is responsible for installing HVAC equipment the right way and providing exceptional service.
While selecting a quality brand of products is essential, you must choose an HVAC contractor or company who will go out of their way to ensure they complete each step and not cut corners to save time or money and give you excellent customer service.
Arctic Air
First on our list is Arctic Air is located in New Albany and is a part of Schmid's Service Now Network. They service Columbus and the North Canton, Akron, and Wooster areas of Ohio. They are a Carrier Factory Authorized dealer and offer furnace repair and replacement, air conditioner repair and replacement, air duct cleaning services, duct repair, plumbing repair, service, and installation.
Best Service Heating and Cooling
Best Service Heating and Cooling has been serving the central Ohio area since 1992. Expanding into South Carolina in 2017, Best Service specializes in residential heating and air conditioning system repair and replacement.
Buckeye Heating and Cooling
Buckeye Heating and Cooling is located out of Worthington and services the Columbus, Ohio, area. They offer furnace repair and installation, air conditioner repair and installation, air duct cleaning services, heat pump repair, installation and maintenance, and indoor air quality services.
Favret Company
The Favret Company is located in Dublin and services that neighborhood and surrounding areas. Favret has been in business since 1924 and offers furnace repair and replacement, air conditioner repair and replacement, and heat pump repair and replacement.
Heartland Heating & Cooling
Heartland Heating & Cooling has been locally owned and operated since 2011. They are a licensed, insured, and bonded full service HVAC company.
KMA Electric Heating and Cooling
KMA is based out of Newark, Ohio but has a secondary office in Columbus, allowing them to serve most of central Ohio. They have been in business since 1996 and offer electrical repairs and installation services in addition to HVAC. For example, they provide furnace repair and replacement, air conditioner repair and replacement, AC and furnace tune-ups, ductless installation, indoor air quality services, and hot water tank installation.
Quality Air Heating and Air Conditioning
Quality Air is located in Columbus and has been serving the area since 1983. The website lists that they offer indoor air quality services, furnace repair and replacement, air conditioner repair and replacement, and 24-hour emergency service. They are a factory-authorized Carrier dealer.
Five Star Heating and Cooling
Five Star Heating and Cooling is a member of an alliance of home services companies called Five Star Group. They've been in business for 50 years, and they have more than 40 locations throughout Southwest and Central Ohio, with forecasted expansion into Cleveland, and Indianapolis in 2023.
Sears Heating & Cooling
Sears Heating & Cooling was founded by Johnny and Lillian Sears in 1950. In 1989, the current ownership team was put in place and has continued the same customer-focused, family-friendly philosophy for over 70 years.
TechnoAir HVAC Inc.
TechnoAir HVAC is located in Grove City and serves Columbus and the surrounding areas. Their website offers indoor air quality services, furnace repair and replacement, air conditioner repair and replacement, refrigeration services, 24-hour emergency service, and ductless mini-split installation.
Remember that this list is not every dealer in the area, but it should give you a good start on options.
Choosing a Good HVAC Dealer in Columbus, Ohio
With such a wide variety of options, it becomes difficult to choose the right one. Here are some factors to consider when picking your next HVAC dealer:
Dealer's Reputation for Quality and Dependability
You should always ask your potential HVAC dealer for their license, insurance, code compliance, and certification their technicians are mandated to have. You can also look at customer reviews and see if they have any testimonials from customers on their services. If they do not have any reviews or cannot provide customer testimonials, you may want to reconsider getting services from them.
Innovative Product Offerings and Suggestions
Ask your prospective dealer about the products they sell in the line you are interested in having in your home. See if they are up-to-date on their technical knowledge and overall line and product familiarity. Can they suggest products for your home that include the latest technology to enhance efficiency?
Customized Solutions for Your Home
The best dealers understand that not all products work for all homes or clients. Therefore, they should be able to sit down with you and work to make a customized solution that fits your home, your needs, and your budget - not a one-size-fits-all solution for everyone.
Standard and Care for Employees
You should ask about their standards and care for their employees. Are they independent contractors or W2 employees? We've seen that systems installed or repaired by independent contractors are often poorly done. This could cost you in the long run because you have to call someone else to fix their mistakes. At Fire & Ice, our employees are held accountable for the quality of their work, not just the amount of work we do.
Additional Support for your HVAC Products and Services
Additionally, you should look for a dealer who respects your time and money by double-checking their installation and continuing to monitor your product for issues in the future. Look for companies that offer follow-ups, 24-hour emergency maintenance, and other services to keep your equipment running smoothly.
At Fire and Ice, we take this commitment to customer care very seriously, which is why we provide a final quality inspection after every job and offer Nexia Diagnostics to help monitor your machine.
Final Quality Inspection (FQI)
A week or two after installation, a Fire & Ice representative will return to your home to ensure everything is functioning properly, to make sure you understand your thermostat and comfort options, and to inspect the quality of the installation. If anything is amiss, it is reported to our training and management staff and is used to inform changes to our installation practices and training.
We're proud to be the only contractor in the area who will return for this visit to look you in the eye to make sure you're satisfied with the job that was done.
Supporting your HVAC through the Long Haul
We schedule follow-up communications two weeks, 90 days, six months, and one year after installation to ensure you're satisfied with your system. Additionally, with affordable, proactive maintenance plans, our company is designed to support your HVAC investment for years to come.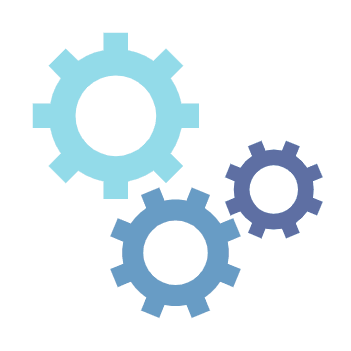 Training for HVAC contractors
Next is training. At Fire & Ice, we believe in continuing education. Therefore, we have invested in Central Ohio's largest training center, where we provide our technicians with over 200 hours of continuing education per year. We also encourage our technicians to achieve certifications.
Our installation teams are N.A.T.E certified, the industry standard for excellence.
Installation Practices
Last is installation practices and follow-up. If corners are cut, and less accurate tools are used to install your equipment, your system will likely fail sooner than it should. That's why we use the most accurate digital tools and up-to-date installation practices to ensure your system is installed right the first time. If you're not 100% satisfied, we will work to find a solution.
Follow-up to Getting an HVAC Dealer in Columbus, Ohio
If you are in the Columbus, Ohio, area, please give us a call. Even if you live in the Central Ohio area, please give us a call. Use the zip code map below to check if you're in our service area.
If you are and would like to take the next step to get an appointment, click below to get in touch with our team.