Back To Resources
Best Heating and Cooling Companies in Obetz, OH
With hundreds of heating and cooling companies to choose from, homeowners might be overwhelmed in deciding which company to take care of their HVAC needs. To help you, we've compiled a list of companies with good reputations that serve Obetz, Ohio.
In Obetz, you can find the impressive Fortress Obetz, a facility like no other in Central Ohio. Depending on the time of year, you can catch a concert, enjoy rugby and football, or participate in the annual Zucchini Festival.

You might also catch a glimpse of one of the fleet of vehicles emblazoned with the Fire & Ice logo. We've been serving Obetz residents for years, and are proud that the community trusts us with their heating and cooling needs.
But we know that we're not the only game in town. A quick search for HVAC companies in Obetz yields a listing that includes hundreds of companies that would love your business.
We know that we're not always a perfect fit for your unique needs. So, in that spirit, we've assembled a list of other heating and cooling companies with good reputations that you might turn to.
Apex Plumbing, Heating, and Air Pros
Apex has offices in Columbus, Dublin, and Gahanna. Their services include furnace repair and installation, thermostats, indoor air quality, AC repairs, AC service, air conditioning installation, water heater installation and repair, and drain-cleaning services.
Eco Plumbers, Electricians, and HVAC Technicians
This local business is based out of Hilliard. Services include drain cleaning and clearing, open trench and trenchless sewer repairs, traditional and tankless water heating solutions, whole-house water treatment systems, air conditioner systems, furnace systems, kitchen and bath plumbing services, re-piping, sump pumps, and downspout drainage.
Expert HVAC Services
In business since 2012, Expert HVAC Services is a family-owned business in Groveport, OH, that offers $99 tune-ups, 24-hour emergency service, and free estimates on new units.
Stevenson Service Experts HVAC
This is a full-service heating and cooling organization with hubs in Columbus and Cleveland. Their service experts also handle plumbing installation and repairs.
True North Heating, Cooling & Electric
In business since 1996, this family-owned business services, repairs, and/or replaces heating and air conditioning systems. They also handle electrical issues.
Choosing the Right Heating and Cooling Company in Obetz, OH
At Fire & Ice, we take pride in our installation process and hold our technicians to high standards to ensure the performance of your system. We believe in doing things right the first time. You should expect the same thing from any HVAC contractor you decide to work with. To help, we've identified five things you should look for when choosing an HVAC company.
First is the standards the company sets for its employees. Are the technicians independent contractors, or are they W2 employees with benefits? From our experience, systems installed or repaired by independent contractors are often substandard and end up costing the customer in the long run. At Fire & Ice, our employees are held accountable for the quality of their work, not just the amount of work.
Next is training. We have Central Ohio's largest training center, where we provide our technicians with more than 200 hours of continuing education per year. We also encourage and reimburse our technicians for any HVAC certifications they earn.
The third thing is sales tactics. If you've ever experienced high-pressure sales, you know how uncomfortable it can be. At Fire & Ice, we understand that purchasing a new HVAC system is a big decision that will impact your indoor comfort for the next ten years or more. That's why we never use high-pressure tactics.
Fourth is load calculations. To maximize the performance of any HVAC system, it must be properly sized for your home. And the best way to do this is to have a Manual J load calculation performed during a sales consultation. Frequently this process is skipped, and HVAC contractors will just use the same size system you previously had or take a guess based on the square footage of your home. A unit that is sized incorrectly will rob you of efficiency.
Fifth and last are installation practices. If corners are cut during installation, it's likely your system will fail sooner than it should. It will cost you in both comfort and in the equipment's performance. We use the most accurate digital tools and up-to-date practices to ensure your system is installed right the first time.
We also abide by a process called "commissioning." That is a complete startup process for new heating or cooling equipment to make sure it's operating within the manufacturer's specifications. A good installer will check the thermostat operation, system sequence of operation, and multiple other areas. Full commissioning takes about 45 minutes per major equipment type or 60-90 minutes for an AC and a furnace.
We also return to installation sites a week or two after the job is done to make certain that the proper steps were taken. If you're not 100% satisfied, we'll work to find a solution to make it right.

Importance of NATE Certification
One way to ask any prospective company to see what standards they hold their technicians to is to ask about NATE.
NATE Stands for North American Technician Excellence, and being certified by this organization is considered the gold standard in HVAC. This certification ensures that contractors are knowledgeable when it comes to installation and can keep your indoor air safe.
Air conditioners and furnace installations require specialized knowledge. Hiring someone that is not certified could lead to a poor installation. Worse, the operation of your furnace or air conditioner could release dangerous gasses such as carbon monoxide into your home.
Mishandling of refrigerants can also be hazardous to you and your family. Improper handling can have serious environmental risks.

Want to make sure you're holding your HVAC contractor to the highest standards? Click below to get our HVAC Contractor Checklist. It will give you 10 questions to ask during any estimate to make sure whoever you hire is prepared to do the job the right way.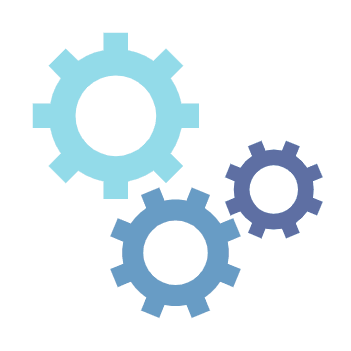 What Obetz Customers Are Saying About Fire & Ice
"This was the second time I have used Fire & Ice, and I was just as impressed as the first time. They are professional, courteous, friendly, and ON TIME. Job well done."
Choosing an HVAC Company in Obetz, OH
I hope by now you have the necessary confidence when it comes to choosing an HVAC contractor that's right for you and your home. If you live in Obetz or elsewhere in Central Ohio and you'd like to schedule an estimate or service for your HVAC system, fill out your zip code in the graphic below to see if you're in our service area.
We look forward to hearing from you.