Back To Resources
Best HVAC Companies in Galloway, Ohio
Are you a homeowner in Galloway, Ohio, who needs a trusted HVAC company? If so, Fire and Ice services all brands of air conditioners, furnaces, heat pumps, etc. We also offer several indoor air quality products and financing options.
Your central air HVAC system is one of the most vital pieces of comfort technology in your home. That said, as a homeowner, it's crucial to ensure the HVAC company you hire is a company that takes pride in its work and values you not only as a customer but as a person, as well.
When choosing an HVAC company for your next home improvement project, we encourage you to research each option and know which heating, cooling, and ventilation company in Galloway, Ohio, will meet your needs, budget, and overall comfort.
On top of that, when selecting an HVAC company, you want to ensure they care about the quality of their work and won't cut corners to get the job done quicker.
For example, one of the biggest problems when installing a new system is improper duct sealing. In fact, according to Energy Star, between 20 to 30 percent of the air that moves through an average home's ductwork is lost through holes, leaks, and poorly connected air ducts. Several problems come with leaky ductwork, such as:
● Poor indoor air quality
● Health and safety concerns
● Uneven temperatures and drafts
● Increased monthly utility bills
Related Content: Why Ductwork Is Essential to Your Home's Comfort
This fact is astounding because, as of 2023, over 75 percent of US homes have central air. If you trust a company that cuts corners, you will most likely pay for it through your system's overall inefficiency and monthly utility bills.
At Fire & Ice, we believe that who you choose for your HVAC installation is more important than what equipment you use. There are several HVAC companies in Galloway, Ohio, and it's hard to differentiate the "good" contractors from the "bad" ones.
To help lighten some of the load homeowners face when choosing an HVAC company, we have compiled a list of five well-known HVAC contractors in Galloway, Ohio.
While we believe Fire & Ice is the best choice for many homeowners, we always welcome friendly competition.
So, without further ado, here is your list of the best HVAC contractors in Galloway, Ohio.
Airtron Heating & Air Conditioning
Airtron has been a fully accredited HVAC company since 1987, specializing in heating installation/repair, air conditioner installation/repair, and maintenance.
Buckeye Heating, Cooling, & Plumbing
Buckeye Heating, Cooling & Plumbing is a locally owned and operated HVAC company that has served Columbus, Ohio, and the surrounding area for the past 75 years. According to their website, they are a Lennox Premier Dealer and a Honeywell Contractor Pro.
Eco Plumbers, Electricians, and HVAC Technicians
Eco Plumbers delivers full-service residential plumbing, electrical, and HVAC needs to the residents of Galloway, Ohio, and its surrounding communities.
As their name states, they are committed to offering homeowners a full range of eco-friendly products and services, including low-flush toilets, water-saving devices, and high-efficiency water heaters.
West Jefferson Plumbing & Heating, Inc.
West Jefferson Plumbing & Healing, Inc was established in 1976 and has served Columbus and the surrounding areas for over 40 years.
They are NATE-certified Dave Lennox Premier Dealers and carry other brands, such as Trane, Amana, Carrier, Bryant, and American Standard.
Stevenson Heating, Air Conditioning & Plumbing
Stevenson Heating, Air Conditioning, & Plumbing has served the greater Columbus metropolitan area for almost 100 years. They have coined themselves as the "service experts" and live by the motto, "Expert service with a hometown heart."
They are also premier partners with Mitsubishi Electric, Lennox, Honeywell, StratosAire, Excalibur Water Systems, Bradford White Water Heaters, and Fresh-Aire UV.
How To Choose the Right HVAC Company
Now that we have gone over some of the best HVAC companies that service Galloway, Ohio, let's review the questions homeowners should ask before getting into business with an HVAC company.
Below are the 10 questions you should ask and why they are important to know before you sign any proposed invoice:
Hiring Practices
Are the installers W2'd employees?


Having W2-employed contractors is vital for insurance purposes. There is always a possibility that something could go awry, especially in the heating and cooling industry.
So, if you have a 1099 contractor perform your HVAC installation, repair, maintenance, etc., and they sip or fall, it would be covered under your homeowner's insurance.

However, if the company you choose has W2 employees, accidents are insured by the company. Thus, the homeowner will not be responsible if an accident occurs.

Are they paid by piece rate or hourly?


Piece rate- employees are paid by the number of units installed/serviced.



Hourly

- employees are paid for their work by the hour, not how many units they install.
More often than not, HVAC contractors that get paid via piece rate will cut corners and rush to get the job done quickly since the job is more about the number of units installed/serviced. A contractor paid hourly is more focused on the quality of the work performed, regardless of the time it takes.
Training & Certifications
Does the contractor have a state license?
A state-licensed contractor will pull permits for each job, which means the equipment is inspected, bonded (when needed), and insured to protect your home and your HVAC system.



Are they NATE-certified HVAC installers?


A

NATE certification

is the only nationally accredited standardized certification for HVAC installers. Enlisting an HVAC contractor with a NATE certification guarantees you get one of the industry's best-trained and most knowledgeable technicians.

On top of that, in order to pull permits, a company has to have liability insurance, such as workers comp, and a valid state license.
Do they get continuing education? If so, how many hours do they get each year?
In the HVAC world, the technology used is forever growing, changing, and adapting to the current climate. On average, HVAC companies should provide their installers and service technicians with 200+ hours of continuing education.
Doing so will have several benefits, such as knowing the latest HVAC technology and codes, which will produce a stronger team and company overall.
HVAC Equipment & Safety
Does the contracting company have a tool program for employees and training on HVAC tools?
HVAC jobs take specialized tools and equipment, and these tools don't come cheap. Companies that have a tool program allow HVAC installers and technicians to have access to better tools, which, in turn, will guarantee better service and installations.

Do they have digital gauges for all testing?
Before modern technology, HVAC gauges were all analog; however, that was back then. We are in the here and now. Through the years, innovative HVAC technology has been created, which all professional HVAC companies should utilize to their advantage.
Furthermore, an analog gauge will give you only an approximate testing number, while a digital gauge will give an exact number down to the decimal point. This leaves room for fewer errors when installing or servicing an HVAC system.

Are products installed to manufacturer specifications and state or local codes?
There are several reasons why an HVAC installation should be installed to manufacturer specifications; first and foremost is because of safety.
You wouldn't want to drive a car that hasn't been inspected and crash tested, right? So, it's the best HVAC practice to have your residential comfort system tested before installation.
Other reasons include your system's overall life expectancy, energy efficiency, comfort, and dependability. Each of these factors will help maintain your system's highest efficiency level.
Installation & Testing of Heating and Cooling Equipment
Is all equipment commissioned at the date of installation?
No HVAC equipment comes out of the box and is ready to be installed. Equipment commissioning helps ensure all parts are functioning properly and that your HVAC system is up to the manufacturer's specifications.
This gives homeowners peace of mind when it comes to utilizing your residential HVAC system.

Do they pull permits for third-party regulatory inspections?
Did you know that it is actually unlawful to replace or install any HVAC equipment in a residential home without a permit? Doing so can void warranties, hurt your investment, and cost you thousands of dollars to fix.
Do you want your own copy of our "The HVAC Contractor Checklist"? If so, click below to download a free copy.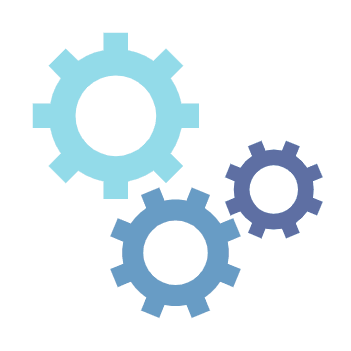 Remember, one of the most important things when choosing the right HVAC contractor for your home is to ensure they are the best fit for your needs, budget, and overall comfort.
That said, if you are considering a company that cannot answer "yes" to each of these questions, you may want to rethink your decision.
Why Choose Fire & Ice as Your Trusted HVAC Contractor in Galloway, Ohio
At Fire & Ice, we can answer a resounding "YES" to all the questions on our "HVAC Contractor Checklist." Not only that, we go above and beyond what is expected in the industry standard, such as completing a Custom Load Calculation, final quality inspection (FQI), and support for the long haul.
Custom Load Calculation- the Air Conditioning Contractors of America (ACCA) requires a Manual J Load calculation when installing or replacing an HVAC. It calculates several factors specific to your home, such as:

● Your heat loss and heat gain
● Your home's total square footage
● How many doors and windows your home has
● Which direction does your home face (to account for sunlight)
● And much more!
Also Read: What Do Windows Have to Do With It? All About Windows and Your HVAC?
Final Quality Inspection (FQI)- after you have had your new system for a couple of weeks, your sales professional will make a courtesy trip back to your home to ensure you are happy with your new investment.
Also at this time, they will confirm that everything is working and functioning properly, make sure you know how to use your thermostat and all of the new features that come with it and inspect the overall quality of the installation.
If anything is faulty or defective, we will fix or replace it and report to our training management staff to make any changes necessary for our installation practices.
At Fire & Ice, we are proud to be the only HVAC company in Galloway, Ohio, and the surrounding areas that will return to your home to ensure you are satisfied with the job, guaranteed!
Support for the Long Haul- your time with us continues after completing the job. We will follow-up communications with our customers in two weeks (FQI), 90 days, six months, and a full year after your installation to ensure satisfaction with your investment and our quality of work.
Additionally, we offer customers several affordable maintenance agreements our company created to support homeowners and their HVAC equipment for several years to come.
Related Content: HVAC Contractors: The Fire & Ice Difference
Do You Still Need Convincing?
If you still need to be convinced to choose Fire & Ice for your next HVAC installation, repair, maintenance, or service, don't take our word for it; take Jessicas.
Jessica had trouble with her HVAC system during the first winter cold wave. Fire & Ice was able to take care of her residential HVAC system and set her system up for success this winter so she and her family could be comfortable all season long.
Schedule With Fire & Ice Today
By now, we hope you understand what makes a good HVAC contractor great and the steps that should be followed along the way without cutting corners or providing a low-quality installation or service.
So, whether you live in Galloway, Ohio, or any surrounding area, call or click below to schedule your free estimate.
Remember, your TRUST is OUR business, and we look forward to making your day even better!