Back To Resources
Best Mitsubishi Dealers in Columbus, Ohio
Mitsubishi is a leading provider of ductless systems in the United States and Latin America. We look at Mitsubishi HVAC dealers in the Columbus, Ohio, area and list some of the most qualified with a superior service record.
At Fire & Ice, we know that our customers expect quality installation and quality products. Of course, you can have the best installation practices, but if the products you install are not up to par, it will get you only so far.
One reputable brand is Mitsubishi. The first Mitsubishi company was founded in 1870 by Yataro Iwasaki as a shipping firm. Mitsubishi Electric's first primary commercial product was an electric fan, which became a national best-seller.
Today, Mitsubishi is a leading provider of ductless systems in the United States and Latin America.
However, just because you trust Mitsubishi and know you want to have those products from that company installed in your home does not mean all dealers who sell that product are created equal. How do you separate the good from the bad?
We've sold Mitsubishi products for years and trust their products, but we are frequently asked our opinion about other dealers in the Central Ohio area. To help our consumers, we've created a list of HVAC distributors in the area that also sell these products. We encourage you to research further if necessary, as this is not an all-inclusive list.
Custom Air Conditioning and Heating Co.
Custom Air Conditioning and Heating is located in Columbus, where they have been serving the greater metropolitan area since 1976. They offer heating repair, air conditioning repair, commercial services, indoor air quality services, and maintenance plans.
Favret Heating and Cooling
Favret Heating and Cooling has been serving Columbus since 1924 and offers furnace repair, maintenance, and installation services; emergency repair services; and air conditioner repair, maintenance, and replacement. They also offer maintenance on heat pumps.
Northland Heating and Cooling
Northland Heating and Cooling has been serving the Columbus area for more than 50 years. They offer furnace installation, maintenance, and replacement; air conditioner maintenance, repair, and replacement; 24-hour emergency service; and water heater installation and replacement.
Read more: Ductless Mini-Splits: A Comprehensive Cost Breakdown
Choosing a Mitsubishi HVAC Dealer in Columbus, Ohio
With such a wide variety of options, it can be difficult to choose the right one. Here are some factors to consider when picking your next ductless mini-split HVAC dealer:
An Ohio License Is a Must
You should always ask your potential HVAC dealer for their Ohio license, insurance, code compliance, and what certification their technicians have.
The Ohio Construction Industry Licensing Board (OCILB) is responsible for issuing licenses to qualified Electrical, Heating Ventilating and Air Conditioning (HVAC), Plumbing, Hydronics, and Refrigeration Contractors who successfully pass the PSI licensing examination.
To legally perform HVAC work in the state of Ohio, you must be a licensed contractor or a technician apprentice working under a licensed contractor.
Join Our Newsletter
Receive our newsletter which includes special deals, news, and more.
Contractors Need to Be Insured
Homeowners may believe that it's not their problem if a worker gets injured on the job at their house. However, if your contractor does not have workers' compensation insurance, the workers' compensation claim goes up to the "prime contractor" – in many states, that is the project owner.
There's a simple reason why heating and cooling companies don't cover their contractors: it's cheaper.
Outfits such as these don't provide training, which is a must as equipment gets more complicated. They also don't supply vehicles, tools, or uniforms. With overhead costs at a minimum, they can offer cutthroat deals that sound too good to be true. You get what you pay for.
EPA Certification Is Essential
EPA regulations under Section 608 of the Clean Air Act require that technicians who maintain, service, repair, or dispose of equipment that could release refrigerants into the atmosphere must be certified.
Technicians are required to pass an EPA-approved test to earn Section 608 Technician Certification.
If a tech is installing a new air conditioner or fix a leak, they must deal with refrigerant. And if they're not certified by the EPA, legally, they're not allowed to touch it.
Mishandling of refrigerants can also be hazardous. The EPA has levied hefty fines (five figures and up) for those sloppy techs who "vent" (release) refrigerant into the ground. The risks associated with the use of refrigerants in refrigeration and air-conditioning equipment can include toxicity, flammability, and asphyxiation.
Advantages of NATE Certification
Founded in 1997, North American Technician Excellence (NATE) is the nation's largest nonprofit certification organization for heating, ventilation, air conditioning and refrigeration technicians. NATE certification exams are developed by a committee of industry experts that represent HVAC topics pertinent to contractors.
Contractors prefer NATE-certified technicians because they have the proven knowledge to do the job right the first time.
Techs also have to recertify with NATE every two years, ensuring that they are up-to-date with the latest technology.
Read more: Certification Programs: What are they, and why are they essential for your HVAC contractor
What Should Happen During a Sales Call
The best salespeople understand that not all products work for all homes or clients. Therefore, they should be able to sit down with you and work to find a customized solution that fits your home, your needs, and your budget, not a one-size-fits-all solution for "everyone."
If you feel as though you are on the receiving end of a high-pressure sales job, it's time to seek another company.
Standards and Care for Employees
You should ask companies about their standards and care for their employees. Are they independent contractors or W-2 employees? We've seen systems installed or repaired poorly by independent contractors. They might be able to get the thing running, but the defects are obvious.

This costs you in the short run because you have to call someone else to get the job done right.
Plus you'll have to get the first company to own up to their mistake. If the contractor who did the work is a third-party employee, it's in their business interest to pass off the mistake to the HVAC company. Meanwhile, the company may push back and blame the tech. Who is stuck in the middle with faulty HVAC units? The homeowner, who did nothing wrong.
This will also cost you in the long run if the mistake is not discovered. A suboptimal machine can cause damage to other parts of the system, resulting in multiple repairs instead of just one. It also can rob homeowners of energy efficiency and comfort, and could shorten the lifespan of the equipment.
Join Our Newsletter
Receive our newsletter which includes special deals, news, and more.
The Dangers of a Non-Professional Installation
There are significant dangers to hiring a technician who is not certified by current HVAC standards.
Ductless mini-splits are complex systems that require someone with specialized knowledge to install them. Hiring your handyman neighbor or someone you know that is not certified could lead to shoddy craftsmanship and a flawed piece of equipment.
Installation Practices
Proper installation begins with the proper sizing of equipment. Furnaces, heat pumps, and air conditioners come in various sizes, which are measured in tonnage.
The important thing for a homeowner to know is that residential sizes range from one and a half tons up to five. And getting the wrong size is very bad, and happens way more than you might expect. Almost half of all HVAC systems are incorrectly sized.
If an air conditioner is too small, it will struggle to keep up on the hottest days.

Your energy bill will soar while you're miserable indoors. It's also hard on the equipment, because the run times will be so long.

And if it's too big, it does what is described in the business as "short cycling."

It will click on, cool the temperature quickly, then shut down just as quickly. The air doesn't have a chance to mix properly, so you'll get cool and warm spots throughout the house.
The best way to get the right size - and the only method approved by the Air Conditioning Contractors of America - is a Manual J Load Calculation. It's a mathematical formula that measures heat loss and gain through variables such as the size and number of windows, the number of exterior doors, the house's orientation, the presence of an attic or crawlspace, and so on.
It takes only 15 minutes to do a Manual J, and there are computer programs that help you with the math part. If a salesperson doesn't do one, they're lazy and aren't willing to spend the time to do the job right.
If corners are cut, and less accurate tools are used to size and install your equipment, your system will likely fail sooner than it should. Digital testing gauges are far superior to analog because they provide more accurate readings. Even a tiny discrepancy between your system's and the ideal levels can affect energy efficiency and indoor air quality.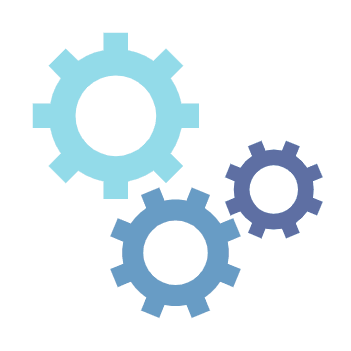 Hiring a Mitsubishi Dealer in Columbus, Ohio
If you are in the Columbus, Ohio, or Central Ohio area, please call us. Use the zip code map below to check if you're in our service area. If you still have questions on what a mini-split is or how it works, we've created an e-book for our customers to use during the buying process, which you can access here.