10 Best Reasons to Pick Fire & Ice for Your Multi-Family HVAC
Why should you choose Fire & Ice for your next multi-family HVAC project? Every contractor can list some reasons, and we're no exception on that front. Rather than act like we're the only ones who can do this, we're hoping that this list is a starting point for you.
Talk is cheap. That's why our promises are concrete. Repair discounts. Training for maintenance staff. Industry-best labor and parts warranties. These are the types of things you can count on.
What we offer might not be the right fit for you, but if you want the job done right, a lot of what we do should be what you're looking for in other contractors as well.
That's what this is about. Giving you the information you need to make the best decision for your property. At the very least, we hope by the end that you're interested in having a discussion with one of our sales professionals about your specific job.
Let's start with our Mission and Value Statements, though. They form the basis for every decision we make, and every benefit we offer.
Fire & Ice Mission Statement
Fire & Ice will serve our customer in a fair, honest manner through hard work to achieve 100% satisfaction.
Fire & Ice Value Statement
Fire & Ice will be a fair and honest mechanical company that will prove through actions that integrity is at the center of our core beliefs and all that we do.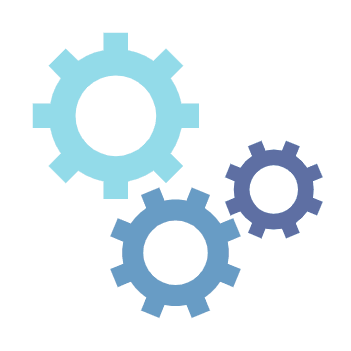 10 Reasons to Choose Fire & Ice For Multi-Family HVAC
There are more than 10 reasons, frankly. We've just tried to distill them into the 10 most beneficial reasons to choose us. We hope you agree.
And if you have questions about anything listed below, or about the parameters of your project, we're always available to talk.
We Repair or Replace HVAC Systems for Apartment Complexes
Sometimes a maintenance person or service will only be able to handle a certain type of HVAC service. When a repair becomes too complicated, you need an expert. That's where we come in. We can assess a system for maintenance, repairs, or a full replacement, and give you options for each depending on the severity of the issue.
We're also a hassle-free, one-stop-shop for both installation and repairs. We haven't found a job yet that we can't handle. Whether you have five units that need to be repaired or 200 that need replacing, we have the staff, expertise, and company infrastructure to handle jobs of any size.
RELATED: Should I Repair or Replace My Air Conditioner?
10-Year Parts and 2-Year Labor Warranties on Replacement Systems
This isn't just us touting something that comes standard. The two-year labor warranty is the longest in the industry. We add a second year to all system replacements, to give you additional peace of mind.
One year is standard, and we have yet to hear of anything longer than two years offered (most just stick with one). The other side of that coin is how available your contractor will be within the period of that warranty.
The 10-year parts warranty is also something you won't encounter with every contractor or system. We're able to stand behind our products in this way because we believe in our installation processes and attention to detail.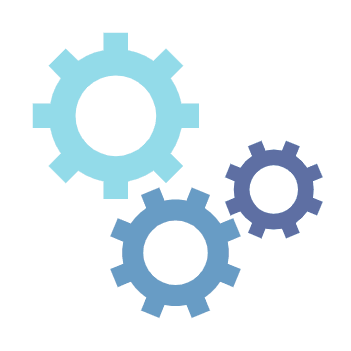 Free Training to Maintenance Personnel on the Units We Install
For the duration of the labor warranty (which, again, is the longest in the industry), we will provide unlimited training to your maintenance staff at no additional charge.
We offer this training during several months of the year and will work with your maintenance staff's schedule to find times that work.
The benefit here is clear. Why not train your staff to handle problems before they arise? Some jobs will need a trained HVAC technician, but others can be done by your staff. This saves time and money, and there's no cost to you to take advantage of it!
We Have the Largest HVAC Training Center in Central Ohio
We do the training mentioned above in our Fire & Ice Training Center, the largest HVAC training center in Central Ohio. It's here that our technicians have hundreds of hours of training each year. Fire & Ice employs N.A.T.E. certified HVAC installers, which is the industry-recognized standard for HVAC training excellence. Beyond the requirements for this distinction, we require hundreds of hours per year of ongoing training for our installation and service technicians.
The result is a staff that is one of the most knowledgeable and expert in the HVAC industry.
RELATED: Air Conditioning System Installation Process From Start to Finish
We Offer EPA Refrigerant Certification Testing and Study Guides to Our Replacement Partners
Refrigerant replacement is one of the maintenance items that every property owner will have to deal with at some point. With the R22 refrigerant ban, this is becoming a hot topic for many property owners looking to upgrade their HVAC equipment.
For our Replacement Partners (i.e. you've replaced 10+ systems with us), we'll provide tools and resources to help you manage this on your own. And when you need us for items you can't handle internally, we'll be there then as well.
This is for those who replace their systems with Fire & Ice, so it's an additional, ongoing benefit to choosing us as your HVAC partner for full system replacements.
Related: The R22 Ban: How It Affects You
Discounted Service Pricing for Replacement Partners
Just for being a multi-family service partner, you'll get 10% off of equipment repairs.
If you become a Replacement Partner (i.e. you replace 10+ systems with us), we'll bump that discount up to 20% off. For some complicated repairs, this can save your hundreds. Collectively, it will save thousands over the life of your equipment.
For clarity, this doesn't include charges for routine maintenance or diagnostic tests but will cover any repair made to the system.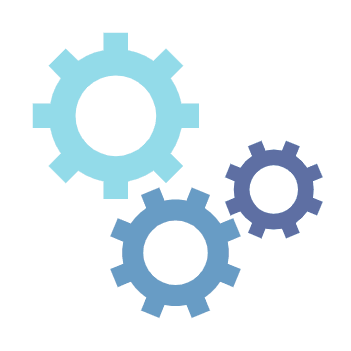 Discounted Installation Pricing for Six Months of Each Year
Like a lot of seasonal industries, HVAC has its busy months and slower months. Your property may require a lot of time and attention, depending on the project size.
While we're able to accommodate jobs at any time of the year, we want to incentivize property owners to handle their projects during months when we can offer things like next-day installation.
To this end, we have significant discounts for the HVAC "offseason" which may help you in your planning and budgeting. We've found it to be an excellent solution for many property owners who have a time range rather than a specific date at which they will need new equipment.
RELATED: HVAC Installation and the Weather
Installation and Repair of Multiple Brands
We'll install any brand on the market. We'll also service anything on the market. We have distribution agreements with certain manufacturers, so there are nationally-known brands that we are able to offer discounts on. As a result, these are what we install most frequently, but we can be as flexible as necessary with the requests of a property owner.
There are occasional caveats. If a system is very old, our ability to repair it will depend on the availability of the correct parts, for example. But if the parts are still in production, there's nothing we won't service.
A lot of contractors work with a single brand. While there's nothing wrong with this in principle, the range of brand and model options available to us means that you'll have more options when it comes time to execute your next project.
All Employees are Drug Tested and Must Pass Background Checks
How a company practices its business should matter when choosing whether or not to do business with them. Some companies will run drug tests or background checks, but don't require a potential employee to pass in order to hire them. Others skip this entirely.
We want to hold ourselves to a standard that you can trust. This is reflected in everything from our hiring practices to installation best practices, and everything in between.
Fire & Ice Employees Get Paid Hourly, Not By Job
In a similar vein, which would you rather have: an installation technician with three jobs scheduled in a day, who is racing to the one after yours to maximize their pay for the day? Or the technician who will be paid for a full day's work regardless, and only has to ensure that your installation is done properly?
If you'd choose the latter, you're not alone. Unfortunately, "by the job," or piece-rate employees, are common in the HVAC industry. Their incentive is to finish a job quickly, not to do it right.
If we avoid callbacks due to faulty installation, there are bonuses for installation technicians, so they're literally being paid to do things as close to perfect as they can.
What does this mean for you? Less hassle, less long-term repair costs, and a longer lifespan for your equipment.
The Fire & Ice Difference
You can probably find a contractor in Central Ohio who will offer a handful of these things. But we're confident that you can't find anyone else who will offer each one and will stand behind their workmanship and professionalism in the same ways.
These are benefits you can calculate and quantify, not wishy-washy statements without concrete promises behind them.
Do you want the best long-term value for your property? We want that too. Let's meet to discuss how we can make your next heating or cooling season a little brighter.