Back To Resources
Carrier 59TP6 Gas Furnace Review (Benefits, Cost)
The Carrier 59TP6 is a mid-range gas furnace in terms of price, but almost matches its higher-priced cousins when it comes to efficiency.
On our products page, when you narrow the search to Carrier, no fewer than eight different furnaces pop up. We offer the Carrier line for good reasons: the company's been in the business for decades, and their products are well-made and reliable.
But how do you narrow your search to find the right fit? After all, you don't want to spend thousands of dollars and get stuck with a furnace that doesn't meet your needs.
At Fire & Ice, we've sold thousands of furnaces, so we have an idea of how you can refine your search to meet your comfort level.
If you don't want to spend top dollar on a gas furnace, but still want a new unit that's energy-efficient and reliable, we have an answer. The Carrier 59TP6 is a mid-range gas furnace in terms of price, but almost matches its higher-priced cousins when it comes to efficiency.
In our review of the Carrier 59TP6 gas furnace, we'll discuss:
What are the specifications of the Carrier 59TP6 gas furnace?
What are the features of the Carrier 59TP6 gas furnace?
What are the benefits of a two-stage furnace?
What is the advantage of a variable-speed blower motor?
How is furnaces' efficiency measured?
Who's a good fit for the 59TP6 gas furnace?
Who's not a good fit for the 59TP6 gas furnace?
What does a Carrier 59TP6 furnace cost?
And finally, what are the next steps?
After reading this review, you'll have a better idea of whether the Carrier 59TP6 is the right furnace for you.
Buy Your Furnace Filter From Fire & Ice
We've partnered with a national filter provider that has every size and brand of filter you could imagine, and have made purchasing yours easier than ever! Click the button below to get started, and have your filters delivered right to your doorstep.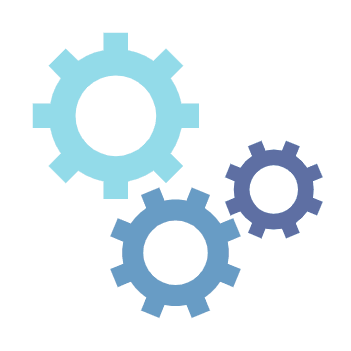 Comparing the Carrier 59TP6 Furnace
See how the Carrier 59TP6 Furnace stacks up to other comparable units.
| | | | | | |
| --- | --- | --- | --- | --- | --- |
| Product | 59SC2 | S9X2 | 59TP6 | S9X1 | 58TN |
| Brand | Carrier | Trane | Carrier | Trane | Carrier |
| Efficiency (AFUE) | up to 92.1 | 96 | 96.5 | 96 | 80 |
| Blower Motor | ECM- Multi Speed | ECM Multi-Speed | ECM-Variable Speed | ECM Multi-Speed | ECM-Variable Speed |
| Gas Valve | 1 Stage | 2 Stage | 2-stage | 1 Stage | 2-stage |
| Humidity Control | No | No | No | No | No |
| Sound Insulated | No | Yes | Yes | Yes | Yes |
| Communicating | No | No | No | No | Yes |
Technical Specs
Overall Efficiency: Energy Star certified
Heating AFUE: Up to 96.5%
Gas Valve Technology: Two-stage
Blower Motor Type: Variable-speed
How Are Furnaces' Efficiency Measured?
Certified gas furnaces in the northern half of the U.S. are labeled with the standard Energy Star logo, as is the case with the Carrier 59 TP6. These furnaces will be up to 15 percent more energy efficient than baseline models and can save up to $85 a year in energy costs.
The Carrier 59TP6 carries an AFUE of up to 96.5%.
Furnace efficiency is measured in AFUE, which stands for Annual Fuel Utilization Efficiency. It's measured in percentages and is a calculation of how much heat generated by a furnace goes directly toward heating your home. 100% would be a perfect score.
Think of it this way: If you spend a dollar to heat your home, and you have a 96.5% efficiency furnace, 3 and a half cents of that dollar will be vented from your home rather than going toward heating it.
High-efficiency furnaces have a secondary heat exchanger. The furnace creates heat, recycles what it doesn't use, and uses the waste in a secondary heat exchanger, then finally exhausts what is left. Standard-efficiency models use the heat and exhaust the rest because they lack the second heat exchanger.
Functionally they will do the same thing; you can have a variable-speed blower, a two-speed, or a fixed speed on both. The difference is how many BTUs you need to do the job.
The best high-efficiency furnaces are up to 98% efficient, whereas a standard efficiency is 80%. The Carrier 59 TP6's rating places it among the most efficient furnaces on the market.
Carrier 59TP6 Gas Furnace Features
The Carrier 59TP6 gas furnace is a two-stage furnace with a variable-speed blower motor. It will run in the lower stage up to 90% of the time. This is significant because a longer, low-stage run time gives you better energy efficiency, better temperature control, and increased comfort. It also assures you a quieter performance.
The variable-speed blower operation aids other system components and can help make your air conditioning system more efficient and improve summer dehumidification.
Additionally, it has SmartEvap technology. During the cooling process, your indoor coil will "sweat" a little, leaving a small buildup of condensation. When the blower fan kicks on to circulate cool air into your home, air passing through absorbs some of that moisture and returns humidity to your home.
SmartEvap reduces humidity inside by allowing that moisture to drain from the indoor coil before starting the system's air-circulating blower fan. SmartEvap can reduce indoor humidity by up to 10%.
And if noise is an issue, its fully-insulated cabinet helps to minimize that level.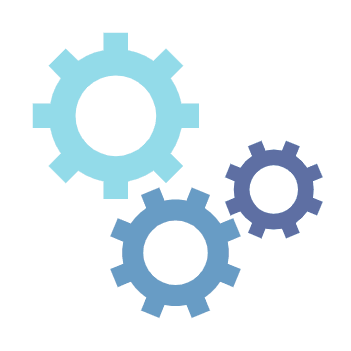 How Does a Two-Stage Furnace Benefit You?
Lower-end furnaces have two settings: ON or OFF. This is known as a single-stage furnace because it has only one heat setting. This was the existing technology for decades. There's nothing wrong with this, but new technology has created furnaces that are a step above.
Two-stage furnaces have a secondary setting that's usually 70% of the maximum heating output (measured in BTUs, or British Thermal Units).
A second stage creates three advantages over a single stage.
First: it will reduce the number of times your furnace has to start and stop. When a furnace starts at zero, it creates wear and tear on various parts, just like any piece of machinery. It's always rougher on the engine when it first starts up. Over many years, this can add up and can result in needing more repairs. It also makes for a noisier furnace. It's far easier for a furnace to jump from 70% to 100% than going from 0 to 100.
Second: You don't always need 100% heating capacity. For example, a typical autumn evening here in Ohio could dip down to 40 degrees, and you might want to heat your home. However, the amount of heat needed to stay comfortable will be a lot less than during a 10 degree February day. That is the perfect time for that lower stage.
Third: The other upside is that the second stage means that since the furnace can run at a slower speed, it's using less energy. This equates to less money spent on your monthly heating costs.
What's the Benefit of the Carrier 59 TP6's Variable-Speed Blower?
When paired with a variable-speed air conditioner, such as the Carrier 24VNA0 air conditioner or the Carrier 24VNA9, the Carrier TP6 can help deliver maximum comfort in the summer.
The indoor unit (the furnace) will be in synch with the outdoor unit (the air conditioner), meaning that the amount of cool will remain consistent, with no temperature spikes.
The combination also offers enhanced humidity control, meaning that you can set your ideal humidity level from the thermostat, and the system will keep it at that level no matter what the humidity level is outside.
This technology continues to pull humidity out of indoor air without overcooling your home, and it operates even when your system isn't actively calling for cooling.
You're also going to save money on energy costs. In short, your home will be more consistently comfortable.
The drawback to a variable-speed outdoor unit is the initial cost. The systems don't come cheap, even if they contribute to a smaller energy bill.
Who's a Good Fit For the Carrier 59TP6 Furnace?
If a homeowner has problems with airflow, which leaves hot and cold spots throughout the home, the variable-speed blower can help with those issues. Air will circulate better, allowing the cold air to mix effectively with the warm.
If you're looking for quiet on the indoor unit, a variable-speed will be quieter than a single-speed, which kicks on at 100% full blast. The blower will start at a lower level, then ramp up as more airflow is required.
If it's muggy indoors in the summer, and your current air conditioner/heat pump doesn't do a satisfactory job of dehumidifying the indoor air, the Carrier's technology will help.
The furnace works best with ecobee thermostats, which are powered by Carrier. If you use the proper thermostat, you can set up the dehumidification function, which can be set to cool or dehumidify. It will monitor the indoor humidity and keep it level.
If you don't want to spend your money on a high-end furnace with a true modulating system, this is the next best thing to it. It will run at its lower stage up to 90% of the time, which will help you save on your energy bill. It has a lot of the features and benefits of higher-priced models. It offers warmth and comfort all winter long.
Who's Not a Good Fit For the Carrier 59 TP6 Furnace?
If you're satisfied with your single-stage furnace with its single-speed blower, this furnace might be too much initial cost for you.
If your current air conditioner does a satisfactory job with dehumidification, and you don't have hot and cold spots in your home that are causing discomfort, then this Carrier furnace isn't for you.
And if your gas bill is satisfactory, going to a high-efficiency unit doesn't make much sense.
How Much Does the Carrier 59 TP6 Furnace Cost?
The big question remains: How much does the Carrier 59 TP6 cost? The range is anywhere between $4600 - $5400. This includes installation and related fees. It does not include ductwork or ventilation modification or indoor air quality add-ons.
Take the Next Steps
Your money is your own, and your home is your own, which is why the ultimate decision on a new furnace should be yours alone. However, an experienced HVAC partner - one that's interested in presenting options and educating you on each, rather than making a sale - can help you reach that decision.
The easiest way to start is to ask the right questions. What questions are those? Some of them will be particular to your home and budget, but we can give you a head start with good general questions. Our HVAC Contractor Checklist was made for exactly this purpose: to get you the information you need to make the right decision for your home.
Click the image below to download yours.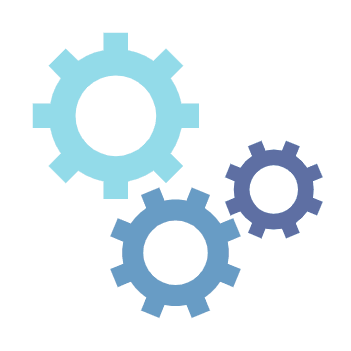 If you'd prefer to do more research, we'd like to offer the articles for your HVAC education:
RELATED CONTENT:
The Complete Guide to Home Furnaces
How Much Does a New Furnace Replacement Cost in 2022?
If you're ready to sit down and have that talk, we'd love to be invited to the table with you. If you're in or near Columbus, Ohio, or Central Ohio, fill out the service area checker below to get started.