Back To Resources
Carrier Comfort 15 Heat Pump (25HBC5) Product Review
The Carrier Comfort 15 is a low-budget heat hump that can provide warm and cool comfort all year round. We look at its features.
Are you in the market for a new heat pump? If your unit is ten or more years old, there are some signs that it might need to be replaced.
For instance, if you have lately had a parade of HVAC technicians performing costly repairs to it, a new one might be a better investment. If it's providing less heat in the winter and less cool in the winter, and your energy bill is rising, there might be nothing wrong with your existing unit other than the fact that it's had a long life and needs to be replaced.
At Fire & Ice, we have helped thousands of Columbus homeowners find the perfect HVAC system that satisfies their unique needs. When we're discussing heat pumps, we're often asked if there's a model that will lower energy bills, improve indoor comfort, and be more affordable than other high-end heat pumps.
The Carrier Comfort 15 (model# 25HBC5) fits the bill and might be perfect for you.
In this article, we'll go over its features, examine the cost, and see who will get the most benefit from this system.
We'll cover the most common questions about this heat pump, such as:
What are the features?
What are the efficiency ratings for the Carrier Comfort 15?
What size heat pump is best for your home?
What equipment can I pair with the Carrier Comfort 15?
Who's the right fit for this heat pump?
How much does the Carrier Comfort 15 cost?
By the end of this article, you'll know if the Carrier Comfort 15 is right for you.
What Are the Features?
Single-stage compressor
A sound level as low as 69 decibels (normal conversation is about 60 dB)
Galvanized steel cabinet
Heavy-duty wire coil guard
Baked-on powder paint
Puron refrigerant, which does not contribute to ozone depletion (older models had a refrigerant of R22, which is harmful)
By replacing an older, less efficient heat pump, you are reducing energy use and your environmental impact.

Combining a gas furnace, an electric heat pump, and a compatible thermostat, a Carrier Hybrid Heat system automatically switches between electric and gas heating to optimize the efficiency of each fuel source. You will most definitely need that furnace (or air handler) in Central Ohio because we get winter. The Comfort 15, like most heat pumps, will lose effectiveness as the temperature drops below 40 degrees.
It provides electric-powered cooling, like a standard air conditioner, and heating like a furnace. When the temperature drops to 40 degrees or below, the gas-fired furnace kicks in, and the heat pump turns off. These systems are also called dual-fuel hybrid HVAC systems for that reason.
What Is the Efficiency of the Carrier Comfort 15?
Heat pumps are rated on their ability to heat and cool.
SEER, or Seasonal Energy Efficiency Ratio, is calculated using the total amount of heat removed from the home during the cooling season, divided by the total number of hours the system operated during the same time frame. The Comfort 15 has a SEER of 15.
Heating seasonal performance factor (HSPF) is a term used in the heating and cooling industry. HSPF is defined as the ratio of heat output (measured in BTUs) over the heating season to electricity used (measured in watt-hours). The Comfort 15 has an HSPF of 8.5.
The higher the numbers, the greater the efficiency.
Both of these numbers are what the heat pump can produce provided it is installed correctly and given routine maintenance. What homeowners discover is that their performance will degrade over the years, just like any other machine.
If your current heat pump is 15 years old, it more than likely has a SEER of around 10 and an HSPF below 8. You can easily see that a new heat pump will be more efficient in both heating and cooling, and will give you a break on your energy bill all year round.
What Size Heat Pump Is Best for Your Home?
HVAC salespeople and technicians talk about a unit's size, which means its capacity - as in how much air it can condition.
A ton, as used in the HVAC field, is the term that describes how much heat the unit can remove from a home in one hour. The measurement for heat is the British thermal unit (BTU). One ton of air conditioning can remove 12,000 BTUs of air per hour.
There are two overly simple ways of determining the size of a new heat pump. One is to look at the old one, and then recommend the new one to match it. Unfortunately, this doesn't consider how well the old one satisfied the homeowner, and whether any additions were made to the house after it was installed.
The second method is to take the square footage of the house. This can produce the right number, but it, too, doesn't take into account some crucial factors. For instance, a house with two occupants has a different cooling/heating need than a house with five.
The right method is to perform a Manual J load calculation. It's a mathematical formula that takes into account:
Size and number of windows
Number of occupants
Which way is the house oriented (a southerly exposure gets more sun than an eastern or western)
The presence of an attic and/or basement
And more
And perhaps the biggest factor to consider is the comfort level of the homeowners. Is it consistently too hot? Too humid? Cold in some rooms and warm in others?
All of this matters when you're meeting with the right contractor, who should make some recommendations based on your unique home and desires.
What Equipment Can I Pair with the Carrier Comfort 15?
You may have heard of the term "equipment matching" or "rate." It means that the different pieces of equipment in your HVAC system need to be compatible with one another. This usually pertains to your heat pump, furnace or air handler, and thermostat.
The blower motor in your furnace or air handler regulates airflow in the entire system, including the air that's conditioned by the heat pump. If you have a variable-speed air handler from a different company that's trying to communicate with the Carrier Comfort 15, which is a single-stage, will it work?
Probably not. It might, but there's no way a warranty will cover the heat pump. This means that you will be on the hook for any repairs for a system that can't communicate well. Not ideal, to say the least.
For this reason, we recommend replacing your air handler at the same time.
If you have a gas furnace, you have a dual-fuel system.

Can it work with a Carrier heat pump? Maybe. You'll lose some efficiency if it does, which will increase your energy bill. The warranty might not cover the new heat pump and may void the furnace's, as well. Check with your HVAC contractor and go through the details carefully.
Who's the Right Fit for this heat pump?
As heat pumps go, a single-stage compressor costs less than its cousins, which has either two stages or is modulating, meaning that it has many stages.
While a single-stage heat pump isn't as technologically advanced, it's a technology that has been around for more than a hundred years. It's tried-and-true, and can reliably heat and cool for years and years.
For homeowners on a tight budget, this could be what you're looking for.
It's also a great fit for customers who are planning to move out of their homes in a few years.
However, we would recommend exploring other options if any of the following are true:
You have comfort concerns that you'd like to address. Comfort concerns include high energy costs, temperature spikes, hot and cold spots, and uneven temperatures.
You have no indoor air quality concerns. This would include excessive dust and high humidity in the summer.
If you plan to stay in your current home for a decade or longer, we'd recommend exploring heat pump options with a SEER rating of at least 16. Over the course of 10 years or more, a more efficient heat pump will offer lower energy bills. One such model is the Carrier Performance 16 25HPB6.
How Much Does the Carrier Comfort 15 Cost?
The Carrier Comfort 15 heat pump typically costs between $4,200 and $7,100, which includes labor and permit fees.
For context, a new heat pump replacement generally costs between $4,200 - $12,500.
If you also need a replacement air handler, you'll need to add between $3,500 - $6,000.
Read more: How Much Does a Heat Pump Cost to Replace?
Choosing the Right Heat Pump in Columbus, Ohio
If you've made it this far, we hope you love the Carrier Comfort 15 heat pump as much as we do. But if you'd like to continue exploring your options, we can do that, too.
At Fire & Ice, our specialists take the time to understand your needs and comfort concerns. This allows us to recommend a wide variety of options that can help customize your HVAC system to your needs.
So if you'd like to learn more about the Carrier Comfort 15 or explore other options, we'd love to help.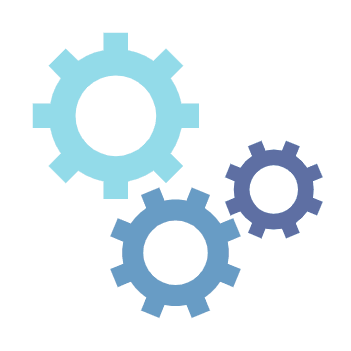 If you want to read further, a list of related articles is listed below. After all, you may not have found the answer to your question in this article. So maybe further research is the next step.
But if you're ready to make your decision about an electric furnace, click below or give us a call. We're looking forward to speaking with you.
Related content:
The Complete Guide to Home Furnaces
Heat Pumps 101: The Ultimate List of Heat Pump FAQS