Back To Resources
Carrier Performance 16 25HPB6 Heat Pump Review
Is the Carrier 16 25HPB6 heat pump the right heat pump for your home? If you're budget-conscious and value efficiency, it might be. We review its benefits and cost.
Heat pumps deserve a round of applause. They do twice the work of air conditioners and furnaces. You rely on them during the heat of summer and the cold of winter. While furnaces and ACs might last up to 20 years or longer, it's common for a heat pump to serve up its last blast of air when it's only 10 years old.
If your heat pump has served you well for a decade or longer, it might be time to think about a new one.
Here at Fire & Ice, we've installed thousands of these workhorses, and have seen their benefits in Columbus and the rest of Central Ohio. A model that is the right fit and is properly installed can provide trouble-free comfort for years.
And if you're in the market for a new one, you can find one that is both affordable and efficient in all seasons: the Carrier Performance 16 25HPB6.
This article will break down the features, benefits, and cost of this unit to help you decide if it's a good fit for your unique comfort needs.
Benefits of the Carrier Performance 16 25HPB6 Heat Pump
Carrier Performance Series heat pumps offer a balance between budget limits you may have today and your desire for long-term energy savings.
Let's start with its efficiency.
Briefly, it's rated up to 13 EER, 17.5 SEER, and up to 9 HSPF.
All sizes meet Energy Star qualifications, which is the government-backed designation for energy efficiency. Energy Star-rated units also have significantly less impact on the environment.
The Energy Efficiency Ratio (EER) is the ratio of the cooling capacity in British thermal units (Btu) per hour to the power input (in watts). The higher the EER rating, the more efficient the heat pump. EER reflects the unit's ability to cool when it's 95 degrees F outside, an indoor temperature of 80 F, and at 50% humidity.
Energy Star minimums for heat pumps are 12.5 EER for split system heat pumps (the compressor sits inside) and 12 for packaged heat pumps. The Performance 16's rating of 13 is above the Energy Star's minimum.
SEER (Seasonal Energy Efficiency Ratio) and HSPF (Heating Seasonal Performance Factor) ratings are like your car's MPG – the higher the number, the greater the potential for savings.
Most older heat pumps are rated at a SEER around 8 or 9. This Performance Series heat pump offers a cooling efficiency of up to 17.5 SEER. That's a huge jump in SEER, and you should notice the difference in your utility bills immediately.
In the winter, its heating efficiency is rated up to 9.5 HSPF. Any heat pump with a rating of at least 8.2 HSPF is awarded an Energy Star label. Ideally, an energy-efficient heat pump should heat with an HSPF of between 8 and 10, making the Carrier Performance 16 25HPB6 an excellent choice for warmth in the winter.
Like other Carrier heat pumps, the Carrier Performance 16 25HPB6 is designed to be Hybrid Heat system compatible, which will help you save on heating costs in winter. Combining a gas furnace, an electric heat pump, and a compatible thermostat, a Carrier Hybrid Heat system automatically switches between electric and gas heating to optimize the efficiency of each fuel source. It's a safeguard against unpredictable utility costs.
Its compressor is single-stage. If you're working with a limited budget or you're planning on moving out of your home in the next five years, this is a smart investment over a two-speed or variable-speed compressor, each of which is more expensive.
Its sound level is as low as 67 decibels (a normal conversation is about 60 dB), meaning it will do its job with a minimum of extraneous noise.
The WeatherArmor Ultra protection package includes a galvanized steel cabinet, louvered coil guard, and baked-on powder paint for superior rust and corrosion protection that keeps your outdoor unit looking its best for years. It also shields the outdoor unit from physical damage due to hail, lawn equipment, and more.
Carrier Performance 16 25HPB6 features low ambient cooling (down to -10 F) with approved low ambient accessory kits. A heat pump without this will shut down at higher temperatures and it won't be able to create heat. With low ambient cooling, the heat pump will continue to run even when it's minus 10. If this is paired with an electric furnace or air handler, it will reduce the amount of time the heat strips from those units will need to turn on. That will save you money on your utility bills.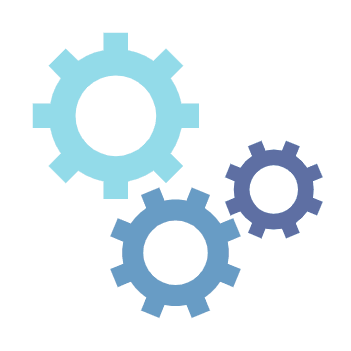 Specs of the Carrier Performance 16 25HPB6 Heat Pump
Microtube technology refrigeration system
System supports thermidistat or standard thermostat controls. (A thermidistat monitors indoor temperature and humidity levels, and automatically adjusts your heating or cooling system to maintain desired levels.)
Front-seating service valves
Scroll compressor
Internal-pressure relief valve
Internal thermal overload
High-pressure switch
Loss of charge switch
Filter drier
Balanced refrigeration system for maximum reliability
Solid, durable sheet metal construction
13 EER
17.5 SEER
9.5 HSPF
Carrier Heat Pump Alternatives
If you're thinking about Carrier products, but want to take a step up, we have recommendations. In Carrier's Performance series, the 25HCB6 heat pump offers nearly identical efficiency ratings, but it has a two-stage compressor. The advantage is that it can run at 100% capacity and 75% capacity. For those times when you don't need 100% heating or cooling, the 75% output delivers the right amount of comfort but at a lower capacity. That saves you money on your utility bill, even though it's running longer.
A longer run time also improves the indoor humidity in the summer, because the heat pump dehumidifies the air when it's running. The more it runs, the drier your home will feel. And the drier your house, the more you can lower the thermostat and still feel comfortable. Warm, humid air feels hotter than warm, dry air.
That longer run time will also help with warm and cool spots in the house because the air will have more time to mix. If you have rooms that are always too warm or cold, that 75% capacity coupled with the additional running time will help to even things out.
If you want the ultimate in comfort, the Carrier Infinity 25VNA4 runs the quietest (as low as 51 decibels), has a cooling SEER of up to 24, and has a variable-speed compressor with a capacity range from 25-100%. Paired with the right furnace or air handler and thermostat, it is the best central air heat pump Carrier has to offer (and the most expensive). It can reduce your energy bills while providing precise temperatures and humidity control.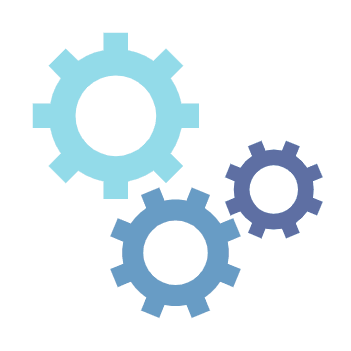 Who's a Good Fit for the Carrier Performance 16 25HPB6 Heat Pump?
For budget-conscious folks who would like a boost in their HVAC's energy efficiency, the 25HPB6 will provide a noticeable boost in EER, SEER, and HSPF. Depending on how it's used, you should see a drop in your energy bills immediately.
It's also on the lower spectrum of heat pumps in terms of cost, so it won't break the bank. It's a good choice for homeowners who are planning to move out in the next few years, those who need a simple, safe choice.
Unlike its more expensive cousins, this unit won't help much with dehumidifying your home in the summer, and won't do much if you're suffering from hot and cold spots or uneven temperatures in the house. But as a basic unit that heats and cools reliably, this might be a wise choice.
If you don't have matching Carrier equipment, the HVAC system might still work, but you would need a consultation with an HVAC contractor to determine if a mixed system will deliver comfort. It may also void the warranty.
Cost of the Carrier Performance 16 25HPB6 Heat Pump
The cost is $6,000 – $9,700.
The price includes installation and fees. Some factors influencing the cost include the size of the unit, line set, and ductwork modifications.
Carrier Heat Pumps in Columbus, Ohio
At Fire & Ice, we offer Carrier products because we believe in their reliability and durability. The 25HPB6 could be a significant upgrade over your current heat pump and should give you a decade of great service with proper maintenance and service.
If you're ready to have a conversation with an HVAC salesperson, we'd love to talk with you about your comfort concerns and to see if the Carrier Performance 25HPB6 might suit your needs. We offer next-day installation on most products. Enter your zip code into the graphic below to see if you're in our Columbus, Ohio, service area.
Read more:
How Much Does a Heat Pump Cost to Replace in 2022?
Heat Pumps 101: The Ultimate List of Heat Pump FAQS
Can a Heat Pump Replace My AC and Furnace?