Back To Resources
Carrier Comfort FB4C Air Handler Review
What are the features and specs of the Carrier Comfort FB4C air handler? We examine this HVAC unit to see which homeowners might benefit from it.
Technically speaking, an air handler (a.k.a. fan coil unit) has a lot in common with a furnace. They each have an evaporator coil, blower motor, and air filter. In the summer, they do the same thing. It takes conditioned air from outside and uses the blower to distribute it throughout the ductwork.
The filter purifies the air, and the evaporator coil assists with the function of the heat pump or air conditioner.
The Department of Energy recommends homeowners replace their HVAC system every 10 to 15 years. Even though an air handler doesn't have as many moving parts as a gas furnace, it will still wear out because the blower motor will be in use during the summer and winter.
Signs that you need to replace your air handler include:
Increased utility bills
Hots and cold spots through the house
Decrease in airflow
New noises
House feels more humid
Some of this can be explained by a loose part or a small part that needs to be replaced. But if the problems persist after repairs or maintenance, it's likely time to replace your system.
If yours is 15 years old or more, you might think about replacing it soon. It might last through the winter, but it won't be performing at peak efficiency, and a breakdown leaves you without heat. If the idea of frozen pipes doesn't prompt action on your part, then nothing will.
Carrier's Comfort FB4C Air Handler (also known as the Carrier Comfort Fan Coil) might be the perfect choice for a new HVAC accessory.
At Fire & Ice, we've sold tens of thousands of products that make the air warmer, colder, drier, more humid, and less dusty. We've seen hundreds of the Carrier Comfort Fan Coils in action, and we recognize that this product is essential and often taken for granted.
By the end of this article, you'll know a lot more about it, and how you might benefit from the use of one.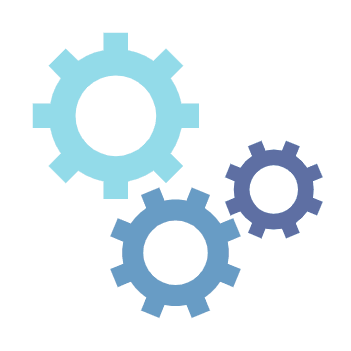 Carrier FB4C Air Handler Features
The FB4C fan coil has the flexibility to be installed in vertical and horizontal applications.
The design features contoured condensate pans with strong drain connections, ensuring that little water is left in the unit at the end of the cooling duty cycle. The lack of standing condensate water combined with corrosion-free pans improves indoor air quality as well as the lifespan of the product.
Standard features include grooved copper tubing and louvered aluminum fins. Coil circuiting has also been updated to make the most of all Carrier heat pumps and air conditioners.
Units can accommodate factory and/or field-installed heaters (also known as heat strips) from 3 to 30 kW. It's worth noting that the cabinet design of these fan coils meets stringent regulations for cabinet air leakage.
These fan coils utilize the latest in electronic commutation motor (ECM) technology through the use of high efficiency, X13 blower motors, allowing reliable air delivery. The ECM motor runs at a variable speed. This provides several benefits, including energy savings, lower need for maintenance, improved comfort, and better airflow.
Other items can add to your indoor air comfort. Humidifiers, dehumidifiers, a HEPA filter, and air purifying devices such as a Reme Halo can be added as necessary.
Carrier FB4C Air Handler Specs
Single-Speed blower motor
Integrated motor controls, with 90-sec off TDR function, have replaced the integrated circuit board.
Five available speed tags to meet a wide range of applications.
Large, grooved tube, louvered fin coils.
Efficient, quiet, time-tested blower housings and diffusers.
Cabinet construction features innovations designed to prevent cabinet sweating.
Tested for condensate disposal in much tougher conditions than Air Conditioning and Refrigeration Institute requirements.
Super-thick R-4.2 insulation with vapor barrier.
Pre-painted galvanized steel cabinet. (color: taupe metallic)
Design meets stringent regulations for cabinet air leakage of less than 2% when tested at 0.5 inches W.C., and cabinet air leakage less than 1.4% at 0.5 inches W.C. when tested in accordance with ASHRAE 193 standard.
Installation-flexible, multipoise units.
Horizontal hanging provisions on the cabinet.
Newly improved filter rack area filter door insulation added for improved air seal.
Entry options for high and low-voltage wiring hook-up.
Leak-preventing sweat connections.
Puron refrigeration factory-installed Teflon-ring pistons on FB4CNF (018-048) coils.
Thermostatic expansion valve, TXV, on all FB4CNP coils.
Narrow design to fit tight spaces - Corrosion-resistant all-aluminum coil
Fully insulated cabinet: this helps reduce noise
Factory-installed heater packages are available on select models. (5- through 15-kW)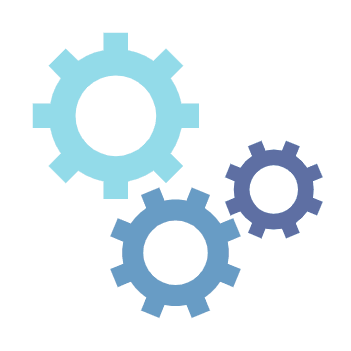 Best Equipment to Pair with Carrier Comfort Air Handler
The Carrier Comfort series of HVAC can work with most equipment, but homeowners will find that the Carrier Comfort Fan Coil will work best with other Comfort series units.
These include the Carrier line of air conditioners (Carrier Comfort 13, 14, 15, and 16), and the company's line of Comfort heat pumps (Carrier Comfort 14 and 15). A Carrier thermostat will also give you the maximum benefits of the Comfort line of Carrier products.
When the equipment matches, the air conditioner and heat pumps will get a 1 SEER boost from the Comfort air handler. A SEER, or Seasonal Energy Efficiency Ratio, rating scores the efficiency of a central air conditioner or heat pump. The higher the number, the better the efficiency, and the more money you save on your utilities.
If you don't have matching Carrier equipment, the HVAC system might still work, but you would need a consultation with an HVAC contractor to better determine if a mixed system will deliver comfort. It may also void the warranty.
Carrier Comfort FB4C Needs to Rate With Heat Pumps or AC
This is part of the complexity of HVAC systems: Just because you want or need a certain thing doesn't mean you can just purchase it and you're ready to go. Certain equipment has to be matched or "rate" with certain other equipment.
For instance, air handlers have tonnages that match the heat pump. If your heat pump is sized for 4 tons, your air handler needs to be the same. If you don't have an AHRI match, it may not work correctly, and the manufacturer won't warranty the system. This is because indoor and outdoor units on electric must "rate."
"Rating" means the settings on the air handler need to match the available settings on your air conditioner or heat pump, or they won't function efficiently. If they are mismatched, they probably won't work well together because they're not communicating well.
If you're unsure if this piece of equipment will rate with your other heating and cooling units, be sure to mention it to your HVAC partner before you invest.
Who's a Good Fit for the Carrier Comfort FB4C Air Handler?
If you have an air handler that's 15-20 years old, the blower has lost a great deal of its efficiency. When the blower is failing, it's costing you some heat in the winter, and some cool in the summer.
When the conditioned air isn't being dispersed as it once was, you might have hot and cold spots in your home. Especially at the end of the duct runs, the airflow could be weak.
A new air handler will boost the efficiency of your heat pump or air conditioner, help to eliminate hot and cold spots, and increase the airflow. If you purchase the Carrier Comfort with the available heat packages, you'll be set if your heat pump should drop dead in the middle of winter - at least until it gets repaired.
Cost of the Carrier Comfort FB4C Air Handler
The cost range of a new Carrier Comfort FB4C Air Handler is $3,300 to $4,400. The price includes installation and fees.
Carrier Air Handlers in Columbus, Ohio
At Fire & Ice, we offer Carrier products because we believe in their reliability and durability. The FB4C could be a significant upgrade over your current air handler and should give you a decade of great service with proper maintenance and service.
If you're ready to have a conversation with an HVAC salesperson, we'd love to talk with you about your comfort concerns and to see if the Carrier Comfort FB4C might suit your needs.
The Complete Guide to Home Furnaces
Trane and Carrier Air Handlers