Converting Baseboard Heating to Central Air
There are several reasons a home might not have a central heating and air conditioning system. Perhaps it's a very old home, built before modern HVAC systems were the norm. Maybe it was simply a design decision when the home was put in. Or it could be a rent-to-own property that's being converted to a permanent residence.
Whatever the reason, converting a home from baseboard heating to a central heating and air system is a process. There are several steps you'll need to take to make the transition.
This article will walk you through those steps, and include several considerations many homeowners aren't aware of. Unfortunately, it's rarely a quick process. And it can also be a large investment. But it can also be the right choice for many homes.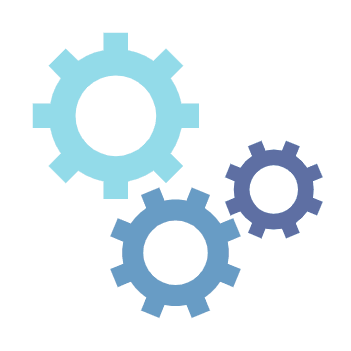 Cons of Baseboard Heating
The reasons for wanting to upgrade your baseboard heating into a central air system might seem obvious, but here are a handful of the most popular:
Baseboard heaters fail to heat the entire home.
By their very nature, they create hot and cold spots in the home rather than consistent heating.
There's no filtration, meaning your air isn't being filtered to reduce allergens, smoke, bacteria and viruses and other contaminants.
Lack of air circulation means that you'll end up with weird problems like fire hazards near the baseboard units as well as risking frozen pipes elsewhere in your home.
Baseboard heat can be expensive, especially because it's often inefficient at heating the entire house.
If you're reading this far, you probably already know about these pain points. So how does central heating and AC solve these issues?
Pros of Central Heating and Air Conditioning
Many of the Cons listed above are corrected by a good central heating and AC system. Among those benefits:
Filtration will keep your air cleaner and healthier, and your home more dust-free.
Easier to heat and cool the entire home, not just parts of it.
Central air systems tend to be a lot more efficient, so it can save on utilities costs in the long term.
Air circulation helps to rid the home of smells, allergens and circulate air better to maintain even comfort throughout the year.
So why wouldn't every home with baseboard heating simply switch to central air? Well, that's what we're going to get into, because it's not always a clear choice. But first, let's look at the different ways you can approach a conversion from baseboard heating.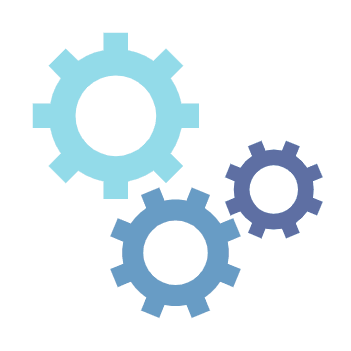 Options When Converting Baseboard Heating
That's right, there's more than one option when converting away from baseboard heating! The right fit for you might not be the same as it will be for the home next door. So what are those options?
#1: Do Nothing. Ok, this isn't the most attractive option, I realize. But once some people find out the steps involved and the price it will take for a full conversion, they're sometimes happy to keep their current system.
#2: Convert to an All-Electric System. Since most baseboard heating is electric, this is often easier than converting to a gas system. But it can come with some drawbacks, since electric systems can cost more in utilities than gas systems in many parts of the country (including here in Central Ohio).
#3: Convert to a Gas System. Gas is a popular choice in colder climates for its cost, but it requires a gas line to the home. We'll talk in more detail about this in the next section. But if you can install a gas line, this can be a great long-term solution.
#4: Convert to a Ductless System. Central air systems require ductwork, and some homes aren't built to contain ductwork. Other times, the cost of whole-home ductwork makes the project too expensive. Ductless mini-splits off another possible way to heat and cool your entire home in an efficient way, but without the connecting ductwork.
Each of these options comes with benefits and drawbacks. We'll go deeper into each below. But next, what do you have to do before you even consider making a conversion from baseboard heat?
Pre-Installation Steps
We'll sometimes get calls for estimates to convert to central air, but we're unable to provide an accurate estimate. Why is this? Because there are steps that need to be taken that involve more than just your HVAC partner.
For starters, electrical work needs to be considered. Often, a new breaker will need to be installed, which will require a licensed electrician. Sometimes, if you're taking the baseboard heating offline permanently, these breakers can be shifted to the central air system. But other times it requires brand new work.
Additionally, electrical wires will need to run to both your furnace and outdoor condensing unit. If your control board is in the basement, usually this is pretty easy. But if it's not, this can sometimes require construction work to the home to make the electrical network work with an HVAC system.
Next, if you're planning to convert to a gas system, you need access to gas in your home as well as a gas meter plotted and installed. This will require a call to your local gas company (Columbia Gas for our customers, for example). Do you have access? A meter? If not, what's the timetable for getting those things? Sometimes you're already set. But other times, you might be waiting months or years! In those cases, it doesn't even make sense to get an HVAC estimate, because you don't have what's required to convert to gas.
Our installers can run a gas line from a line that runs up to your home, but we can't provide that access if your gas company doesn't already provide it.
So calls to an electrician and gas company are likely your first steps. Only then does an HVAC estimate make sense, once we have the specifics and timetable for everything we'll need to do our job of upgrading your heating and cooling.
RELATED: Choosing the Best Furnace and Air Conditioner
Converting HVAC to Central Air
With those steps in place, you can work with a trusted HVAC partner to convert your system. But there are still some decisions to be made.
First, will you keep the baseboard heating in place? It can be disassembled and removed by nearly any contractor, but there's generally a fee involved.
Second, you'll want to understand the costs of everything you expect to do. We'll cover cost in more detail in the next section.
Third, choosing a heating and cooling system is a large decision in and of itself, even once you know if it will be electric, gas or ductless. Knowing the right heating and cooling fit for your budget and needs is a big part of the process, and you'll want to cover your options thoroughly before deciding.
Ductwork Design
The overlooked aspect of this process for many is ductwork. In some homes, this can be hundreds of feet of ductwork that has to be designed, cut and installed to the specifications of your eventual system.
This is not a quick process, nor is it inexpensive. A good contractor will likely return to your home multiple times to get the correct measurements as they design your ductwork system, accounting for your home's size and the power of your eventual furnace, heat pump and/or air conditioner.
RELATED: The Art and Science of Designing and Installing Home Ductwork
Costs and Financing for Converting Baseboard Heat
In our articles, we usually like to provide a pretty clear price range for customers to expect. But here, I'm going to have to wave the white flag. And that's because the costs can vary too much for us to provide an accurate estimate for the full conversion without knowing a lot more information about your home and system.
In all seriousness, I've seen full-home conversions done for as little as $10,000-$12,000 (ductwork already installed, existing gas line, small home, etc.) and as much as $35,000 (no gas line, electrical work needed, full ductwork design and installation on a large home, plus the cost of HVAC equipment and installation). So it depends on the decisions made by the homeowner, and what they need to create a heating and cooling system that will work for their needs.
But you can use this as a handy reference to make sure you're including all costs and fees:
Cost of any electrical work
Cost of gas line/meter installation
HVAC equipment and labor
Removal of any existing equipment
New ductwork or modifications to existing ductwork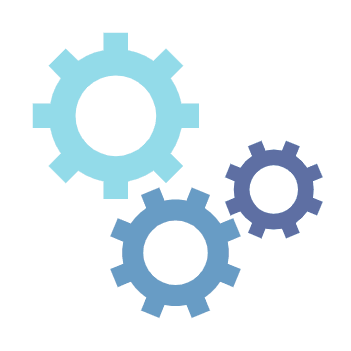 Preparing to Add Central Air - Next Steps
The next step for you depends on where you are in the process. Some homeowners I speak to have done all the necessary research and are ready to pick out their HVAC equipment, to be installed within the same week. Others don't even know what will be involved in the process, and don't realize that it will require more than a call to an HVAC company.
We try to help both types of customers, but the best way to make progress is to help yourself by being proactive in getting the information you need.
Make calls, form a budget, plan a timeline, and secure the assistance you'll need for every stage of the process.
At the end of the line, you'll have a brand new, comfortable and efficient HVAC system that will last you for years or even decades! If that's worth it to you, I hope that Fire & Ice can be a part of that journey.
If you're ready to schedule an estimate, get started below to see if you're in our service area. I'm looking forward to helping you convert to a better, more comfortable home.