Back To Resources
Do-It-Yourself? Why You Should Avoid DIY in HVAC Maintenance & Install
Do-it-yourself solutions are often tempting, but come with safety and financial risks for those who aren't prepared. We run through when and why you should avoid DIY HVAC solutions.
Being handy is, well, it's handy. You save money, time, and have the feeling of doing a job yourself.
There are do-it-yourself videos and tutorials out there on the internet within the world of HVAC. We haven't vetted each one, but we do know that there's an interest in DIY heating and cooling projects.
We're not here to put a full stop to these. We'll even talk about a few steps that are safe for homeowners to take. But we're here to outline the risks in doing HVAC work yourself, and discuss why a licensed professional is often needed.
Working with HVAC equipment can be a lot more complicated than people realize. It can also be dangerous. Electricity, gasses, refrigerants, metalwork and woodwork, sometimes even plumbing skills are needed. It requires the right tools and, more importantly, the right expertise.
There are industries that hide behind professional services when you can, in fact, do some (or a lot) of it yourself. They make their money off of being the most convenient, but not because it's dangerous for the customer to try for themselves. HVAC isn't one of those industries.
So we're here to demystify this topic and give you some considerations before you tackle your next HVAC project.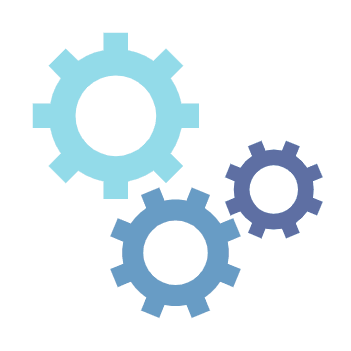 Warranties and Licensure in HVAC
The biggest reason we don't recommend DIY work is that a lot of HVAC work is tied to manufacturer warranties and professional licensure.
At best, you might be voiding a warranty (often 10 years) on equipment by doing something yourself. At worst, it could be illegal.
Warranties often aren't just tied to installations, but maintenance as well. Take your air conditioner, for instance. Maybe you're not brave enough to install one on your own (and you absolutely shouldn't be), but what about servicing it? Well, you're likely voiding the warranty by skipping maintenance from a trained professional.
This isn't just for show. HVAC equipment is finely tuned to certain pressures and levels. To get the most from your equipment, and to keep it all in working order, professional expertise is needed.
So if your expensive repair happens in year eight and you've avoided professional maintenance, you're out of luck. And if you ignore professional maintenance, the chances of needing an early repair skyrocket.
Now factor in that some work legally requires licensure and certification (to handle refrigerants, for instance), and you have a recipe for disaster if you're attempting a DIY solution.
In some instances, working with excellent contractors can even give you access to extended warranties. For example, because of our relationship with Trane Mitsubishi, installations of certain models come with a 12-year warranty through Fire & Ice, as opposed to a more traditional 10-year warranty that you'll get with most companies.
What DIY Projects Can You Do in HVAC?
You probably know that it's ok for a homeowner to change their furnace filter. And you control your heat and air through the thermostat. But are those the only things you should be touching?
Sometimes...yeah, that's really it. But I'll give you a couple of others to consider.
We've seen tutorials on cleaning your outdoor air conditioning unit. While there's no substitute for a full diagnostic or maintenance visit from a trained professional, if you're rinsing off your outdoor equipment or removing leaves from it, this is fine. In fact, clearing debris can help you avoid costly repairs.
Managing control systems is another important function of an HVAC system. Many homeowners feel intimidated by the options on newer, digital devices, but it's your responsibility to understand how they work. When utilized properly, many thermostats and other controls will provide diagnostic information that you can use to monitor system health and performance. They'll also allow you to program your temperature for certain times of the day, week, or year.
We'll talk more below about indoor air quality products, ductwork, and other equipment, which generally come with additional risks and considerations. And while this list might not be exhaustive, if the items above are the only HVAC devices you're working directly with in your lifetime, you'll be just fine as long as you're working with a trusted contractor to maintain the rest.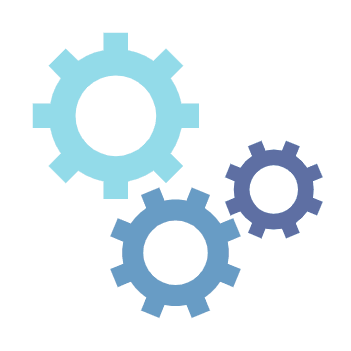 Indoor Air Quality Products: DIY vs. Professional Installation
Easy stuff first: when we're talking about professional installation, we're talking about whole-home solutions. If you want to buy a portable humidifier and stick it in your bedroom, or a dehumidifier and put it in your basement, you don't need an HVAC professional.
Just as importantly, though, those options won't be good solutions for your entire home. The dehumidifier might get rid of excess basement moisture, but if your home is perpetually muggy in the summer, a ducted, whole-house option will be needed. Or your humidifier might help you sleep at night, but it won't help with the creaky floorboards or perpetual cough some people get in the dry, winter months.
That's when the metalwork comes into play. And electrical work. And airflow testing. In some scenarios, a new electrical circuit will need to be created. This requires a licensed electrician, and is something that even HVAC professionals shouldn't be doing!
UV Lamps and Air Purifiers
At Fire & Ice, the product we endorse and most frequently install is the Reme Halo Air Purifier. It proactively neutralizes many airborne and surface odors, bacteria and viruses (including COVID-19!).
The Reme Halo is an in-duct solution that includes many of the same considerations mentioned above.
Outside of this, there are budget options for UV lamps that go inside your ductwork but don't involve as many installation steps. Can these be a good solution? Yes, potentially, but much like portable humidity products, they won't be quite as effective for several reasons:
They're generally not designed to last as long.
The location of the install means that it's not generally treating the indoor condenser coil, which is a key area where mold, bacteria and other irritants often develop.
While most can be harmlessly installed, make sure you read the stipulations of your furnace or air conditioner warranty to make sure you're not invalidating it.
You won't have the benefit of professional maintenance and repair on most of these devices.
They can still work for some homeowners, but won't be enough for others who are looking for long-term, holistic solutions for their home.
Ductwork Sealing Strategies and Considerations
You're in your basement and feel a breeze on your neck. You are able to trace it to a leak in your ductwork. Can you fix it yourself!
Potentially, yes. The metallic sealing tape you find in stores will provide considerable benefit. However, this isn't always a permanent solution.
A good HVAC installer will use specialized caulk to better seal gaps in ductwork. Additionally, if you seal a leak, that's great, but what are the odds that there's only one leak?
A prepared HVAC tech is going to have equipment to measure airflow and air pressure at various points in your system. It will allow them to identify problems that you'll never find with the naked eye.
Sound small? Sometimes it can be. But think about how often air flows through your ductwork. Eight months out of the year? Nine? Ten? Even small leaks add up in terms of comfort and cost-efficiency.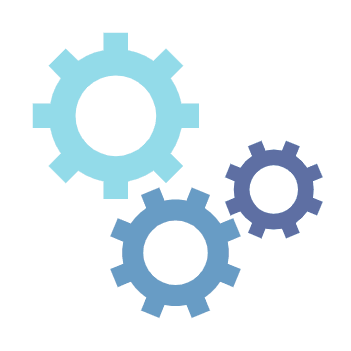 Ductless Mini-Splits: Problems With DIY Solutions
You may have seen the commercials for DIY ductless mini-split solutions. And I'll tell you right now, they're cheaper than a professionally installed one.
But of course, there's a reason for that.
First, you're now dealing with complex work. You will likely be doing carpentry, working with power tools, electrical wires, and refrigerant. That last one is the most potentially dangerous. Some refrigerants are flammable. If you have to add or remove refrigerant due to a longer-than-expected refrigerant line, it requires EPA certification to perform it legally.
It's doable, of course. The products wouldn't exist if it wasn't. But assuming everything goes well with a DIY installation, it's still unlikely the new unit will be as efficient as a professionally-installed one. And if it's not installed correctly, you could be replacing it in year 3 instead of year 15, and will have far worse performance during those years.
"You get what you pay for" is a common phrase. It's true here. There are people out there who have saved themselves some money installing ductless units on their own, but many more who have avoided headaches and kept their peace of mind by working with a trusted, licensed company.
Furnaces, Air Conditioners, Heat Pumps and Other Major Equipment
If the smaller equipment has numerous complications, the largest equipment has even more.
If you have the expertise required to install or repair a larger system, you're probably a licensed HVAC professional to begin with. Technicians go to school specifically to learn these advanced skills, so even a general contractor or handyman will often struggle with the intricacies of proper installation.
As proof, I'll point you toward our articles on A/C and furnace installation. They're very in-depth and will give you a sense of just how much goes into properly installing and commissioning equipment so that it operates correctly and efficiently.
ADDITIONAL RESOURCES:
Benefits of a Professional Installation
By now, we hope that the benefits of a professional installation are obvious, at least outside of the few basic tasks we discussed that homeowners can do themselves. At the very least, if you're still set on a DIY solution, we hope you'll take all proper precautions and now have a better understanding of the risks involved.
More than this, though, there are qualities that separate professional installers and service technicians even once you've decided to go with a professional installer. Safety protocols, training and certifications, tools, and employee practices all make a big difference in what kind of quality you get.
What are the differentiating factors you should be looking for? Among others:
Hourly, W2'd employees instead of piece-rate employees who are paid by the job. Hourly employees are incentivized to do the job right. Piece-rate employees are incentivized to do the job fast.
Digital commissioning (testing) tools, to ensure accurate pressures in your system for optimal performance.
Companies that value continuing education, and support their technicians in acquiring advanced certifications such as NATE (North American Technician Excellence) Certification, which is generally considered to be the industry-standard certification for HVAC excellence.
Strong Google reviews, including attention to the negative reviews. How a company handles and adjusts to dissatisfied customers is just as important as how they handle praise.
RELATED: Top 7 Things to Look for When Choosing an HVAC Company
Regardless of what your next project is, we'd love to sit down and help you find the best solution for yourself, your home, and your family. Give us a call or get started below by typing in your zip code. We're excited to meet you and help you build a more comfortable home!