Back To Resources
An Introduction to Recycling
As a human race, we generate over 40 million tons of trash per year, and at this rate, it will only increase. To combat negative environmental impacts, we must start taking initiatives to save our world through recycling efforts and creating a more sustainable lifestyle.
Did you know that the U.S. generates 40 million tons of plastic waste each year? That said, only two million tons (or 6%) of that waste was recycled. With our ever-growing population, many people are asking what they can do to help; the answer is simple: Recycle.
Despite those numbers, there is still time to act to create a greener, more sustainable future for our environment and the future of our loved ones.
At Fire & Ice, we understand how important it is to be involved in our community and local charities. As of today, we take part in "Heat the Town," recycling scrap metals from HVAC units and their cardboard packaging; plus, for every high-efficiency HVAC system sold, we plant a tree.
On top of that, we like to stay environmentally conscious by properly recycling and safely disposing of your old HVAC system parts/units. The money we get from recycling the materials goes to charity.
In Columbus, Ohio, we have a huge litter problem, especially along our highways. To make our city more sustainable, we are giving back to our central Ohio community by sponsoring 200+ miles of highways to clean up litter and recycle what we can. (Stay tuned for more information on our green initiative in Columbus, Ohio)
In this article, we will discuss what recycling is, why it's important, the three R's of recycling, the benefits of recycling, and how the recycling process works.
What Is Recycling?
The EPA defines recycling as "the process of collecting and processing materials that would otherwise be thrown away as trash and remanufacturing them into new products." Recycling is one of the best ways to combat global warming, climate change, increased carbon footprints, and decrease our emission of greenhouse gasses.
Common recyclables materials include:
Paper/ Cardboard

Plastic

Glass

Aluminum

Batteries

Food

Metal

Electronics
The Three R's: Reduce, Reuse, and Recycle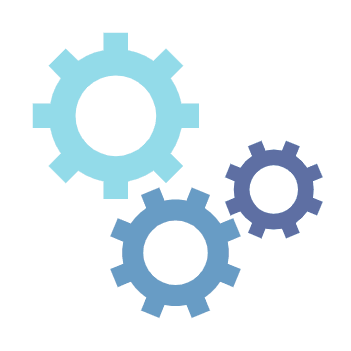 When thinking about recycling, most of us have heard of these terms surrounding recycling. The main goal of the three R's is to educate people on preventing extra waste and limiting the general consumption of non-renewable resources while creating a circular economy.
Circular Economy
Before diving into each of the three R's, it's important to understand what a circular economy is. In the simplest terms, a circular economy is "keeping materials, products, and services in circulation for as long as possible."
A successful circular economy will reduce the making of certain materials and redesign previously manufactured materials into products and services that turn your waste into something sustainable.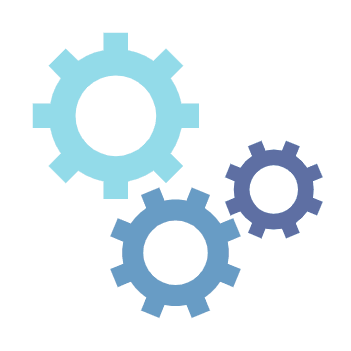 Overall, a circular economy works to slow down climate change, and when used correctly, it can protect our environment, improve our world's economy, and promote social justice.
Example of a Circular Economy: Ecobrick
One of the most common ways a circular economy is used is through Ecobricks. Ecobricks continue the overarching goal to remove single-use plastics from the environment and prevent them from ending up in our oceans or waterways.
An Ecobrick is made by taking an old 2-liter plastic bottle and packing it full of other plastic materials, including but not limited to:
Plastic Bags (bread & grocery bags)

Straws

Food

Cling Film

Packaging

Styrofoam

Bubble Wrap
Once your Ecobrick is packed with plastic materials and is the correct weight, it can be used for long-term applications, such as walls, raised benches, and even gardens.
Creating an Ecobrick is a great way to support a circular economy since you are creating something new and useful out of something that otherwise would have ended up in a landfill.
Reduce
Reducing the amount of goods and materials you consume or buy is one of the most effective ways to reduce waste. In fact, making and manufacturing new products play one of the biggest roles in our world's total greenhouse emissions, ultimately affecting climate change and global warming.
Common ways to reduce your consumption, including but not limited to:
Buying food in bulk=less packaging waste. However, you should ensure you can use all the products in the allotted time before they expire; otherwise, this can quickly create more waste.

Turning off lights when you leave a room.

Unplugging electronics when they are not in use.

Home projects include fixing a leaky faucet or upgrading to a more energy-efficient household appliance.
Reuse
Reusing is taking old items, such as clothes, food jars, or computers, and turning them into something you can use again. Since this is the process of taking something that has already been manufactured and creating a new use for it, it reduces greenhouse gasses, ultimately saving homeowners time, money, energy, and resources.
Benefits of Reusing:
Cuts down on greenhouse gasses that contribute to global warming

Saves energy

Allows products to be used to their fullest extent

Saves money
Recycle
As mentioned above, recycling is collecting materials, trash, or garbage and turning them into new and useful products.
Typically, your recycled goods are picked up by your city recycling pick-up service; however, if you don't live somewhere with a recycling pick-up service, you can still recycle in other ways, such as buying recycled goods or dropping off your recyclables at a drop-off location.
To know if an item was made with recycled materials, look for the "Made From Recycled Material" stamp. It's important to note that the products that are made from recycled goods are the same as standard goods, and it will tell you which brands are trying to make environmentally conscious decisions.
What Is the U.S. Recycling Process?
While every state has its own recycling processes, there are three main steps adopted by U.S. Cities and States: collection, processing, and remanufacturing. These three steps are represented by the three green arrows we all associate with recycling.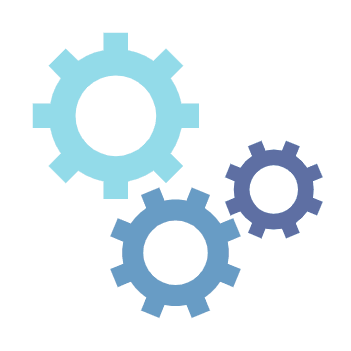 The iconic arrow symbol adopted in 1970 is the symbol for communicating that the process is never over. Once an item has finished going through each step, a new item is repeated through the same three steps.
Let's dig deeper into each of these steps:
1.
Collection
Once you (the consumer) are finished with your recyclable materials, you should clean, sort, and put your blue (or brown) recycling bin on the curb to be collected by the local governmental entity.
In Columbus, Rumpke takes care of most of our waste management, including our trash and recycling.
You also have the option to drop off your recycling at a SWACO drop-off location. They recently launched their "Recycle Right" campaign. This campaign looks to improve Franklin County's recycling rate from 51% of Ohioans to 75% by 2032.
2.
Processing
After collection, recyclable materials are transported by the collector to a recycling facility or a paper processor to be properly sorted, cleaned, and processed into new materials.
Once the recyclables are sorted, they are compacted, baled, or condensed for easy transport.
3.
Remanufacturing
The recyclables are then transported to the manufacturer that bought the recycled materials, and from there, they are made into several types of new products. The most common are: asphalt, recovered plastic for carpeting, and even new park benches.
What Are the Benefits of Recycling?
Many U.S. homeowners say they "don't have the time to separate their trash" or "don't know what or how to recycle." In fact, recycling has a direct effect on our environment, our economy, and our community. That said, there are plenty of online resources to help U.S. homeowners understand the true value of recycling.
Environmental Benefits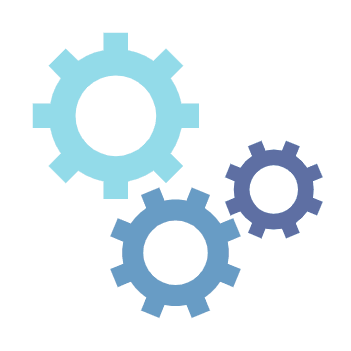 ● Conserving Natural Resources- when we recycle, it decreases the amount of natural resources (wood, water, minerals, etc.) we need to extract to produce new products.
● Climate Change- As stated by the EPA, in 2018, the combined efforts of Americans to recycle and compost their solid waste saved more than 193 million metric tons of carbon dioxide.
● Saves Energy- When you recycle, it saves energy by not having to create a new product, thus less greenhouse gasses and carbon emissions. If you're wondering how much energy you could save by recycling, download and complete the EPA's Individual Waste Reduction Model, also known as iWARM.
● Reduced Waste and Pollution- Recycling pivots the direction of our waste from landfills, trash compactors, and incinerators, which decreases the devastating results of carbon/greenhouse emissions and pollution.
Economical Benefits
In today's age, recycling is a vital part of the U.S. economy, contributing to hundreds of thousands of jobs, living wages, and government tax revenues.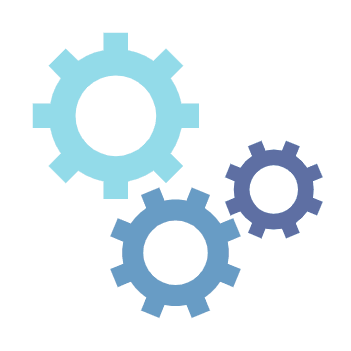 As a matter of fact, in 2020, a study conducted by the Recycling Economic Information (REI) discovered that in a single fiscal year, U.S. recycling and environmental efforts created:
Over 650,000 jobs

$37 billion in worker's wages and salaries

$5 billion in total tax revenue
Those numbers are astonishing, especially considering we were at the height of COVID-19 in 2020. This proves how important recycling is to an economy, even in the toughest of times.
Community Benefits
Recycling can promote social, environmental, and international justice. Below explains how each recycling effort relates to your community and others.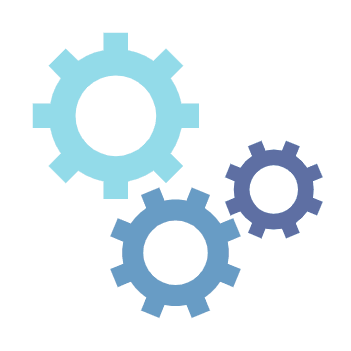 ● Social Justice: Making the switch to a "Zero Waste" (throwing away as little as possible) lifestyle that focuses on and encourages U.S. citizens to decrease pollution in our air and water. Not to mention, if your kids, family members, neighbors, and community members see change, they are more likely to change themselves.

● Environmental Justice: More often than not, landfill and oil refineries are located in low-income neighborhoods, which can negatively affect the individuals that live there, including their health, property values, neighborhood aesthetics, recreational activities, and the land's productivity.
Recycling provides the means necessary for these underprivileged areas to live a healthier, more sustainable lifestyle.

● International Justice: Since the U.S. is one of the leading countries that other counties look up to, we must set a good example regarding recycling. Believe it or not, the waste generated in the U.S. affects communities in other countries. That said, ensuring our recycling efforts are exported to countries that can manage and use those materials to their fullest extent in an environmentally sound manner is key.
Putting It All Together
Overall, recycling plays a huge role in our environmental impacts to make our world cleaner and more sustainable for future generations. As a society, regardless of where you live, you can take part in saving our planet by simply putting your recycling out every week to be collected.
According to Mayor Andrew Ginther, starting in the summer of 2023, the City of Columbus will launch weekly recycling collections instead of bi-weekly. This service supports Ohio's Climate Action Plan goal to clean up Columbus neighborhoods and create a healthy environment for Ohio residents.
At Fire & Ice, we know how much litter, pollution, carbon emissions, and greenhouse gases go into our air. Nevertheless, we didn't want to stop improving indoor air quality through our HVAC efforts; we also wanted to take it a step further and improve the outside air.
What's To Come From Fire & Ice?
In addition to recycling old HVAC systems, planting trees for Arbor Day, and supporting other local organizations/ charities, we are sponsoring 200 miles of highways surrounding the greater Columbus area to clean up litter, stop pollution, and make our city a better place to live, work, and visit.
Our "Sponsor a Highway" Campaign will begin summer of 2023, so stay tuned for all news and updates surrounding our campaign.