Back To Resources
iWave Air Purifier Review
The iWave Air Purifier is a whole-home solution to improve your air quality. It can help those who suffer from allergies, cigarette smoke, and other odors or mold, and those looking to stop the spread of illness.
Do you have allergies or breathing ailments? Does your home have mold or unexplained odors? Are you looking to protect your family from airborne illnesses? Can you fight airborne viruses such as seasonal flu and COVID-19? Many people don't realize that their HVAC can help with these issues.
A variety of products that work in conjunction with most existing HVAC systems can purify the air in your home, which can increase both your comfort and health. Knowing this, I have a question for you:
How important is the quality of the air you breathe in your home?
Only you can answer that question for yourself, but this article will provide information to assist with your answer.
The odds are that you and your family have spent more time indoors during the past year and a half. Indoor air quality has become an increasingly important subject for many people. The EPA says indoor air is two to five times more polluted than outdoor air.
Some health issues may show up years after long or repeated periods of exposure. These effects include respiratory diseases, heart disease, and cancer. Improving the indoor air quality in your home is wise even when symptoms are not apparent.
Failure to prevent or respond promptly to indoor air quality problems can increase long- and short-term health effects, such as:
Coughing
Eye irritation
Headaches
Allergic reactions
Aggravating asthma and/or other respiratory illnesses
In rare cases, contributing to life-threatening conditions such as Legionnaire's disease
You have the power to do something about it.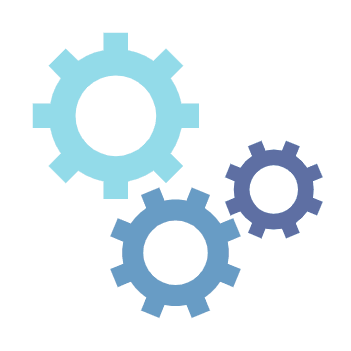 iWave Air Purifier
Do you recall that feeling after a thunderstorm? The dust is gone; the air has a fresh smell. Everything outdoors feels clean, because it is.
Scientists have demonstrated that lightning bolts produce large amounts of the chemical oxidizing elements hydroxyl (OH) and hydroperoxyl (HO2). Hydroxyl has the ability to oxidize almost every chemical found in the troposphere. When hydroxyl reacts with methane, for example, it dissolves in water and falls back to Earth as rain.
The makers of the iWave have created this chemical reaction for indoor use, and homeowners reap the benefit.
How Does the iWave Air Purifier Work?
iWave is a self-cleaning, no-maintenance needlepoint bipolar ionization generator designed specifically for treating air in residential HVAC systems. It's installed in any ducted air conditioning system. When air passes over the iWave, ions produced by the device reduce pathogens, allergens, particles, smoke, and odors in the air, creating a healthier environment.
iWave treats the air in any brand of residential HVAC system up to six tons in size with no maintenance and no replacement parts for the life of the device.
It generates the same ions that nature creates with lightning, waterfalls, or ocean waves. Nature uses ion energy to break apart molecules, naturally cleaning the air. The only difference between iWave's technology and nature is that iWave does it without generating unsafe levels of ozone, according to UL867 test standards.
Its patented, self-cleaning design includes a programmable cleaning cycle that can clean the emitter brushes every one, three, five, or ten days. The iWave is factory-set to clean every third day, which is adequate for a typical installation. Unlike room ionizers, iWave does not create "black walls." (Room ionizers can cause what is known as the "black wall effect," a darkening of the surrounding walls and furniture.)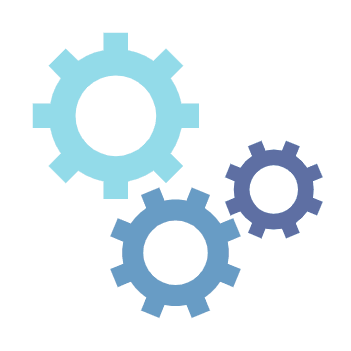 iWave Air Purifier Specs
Self-cleaning
Needlepoint bipolar ionization actively treats air
UL 867 ozone standard certified to produce no harmful levels of ozone
For duct systems up to 6 tons (2400 CFM)
Multi-voltage input – 24VAC to 240VAC
Universal mounting with magnets
Flexible design with no replacement parts
Reduces certain bacteria and viruses
Reduces odors, smoke, static electricity, and other airborne particles
Programmable cleaning cycle
Alarm contact option for secondary notification
The iWave has four different versions of essentially the same product:
iWave-R
The iWave-R typically installs inside or outside of the duct, or it attaches magnetically near the indoor fan in the air handler. It produces over 160 million ions/cc per polarity (320 million total ions/cc), which is more than any other ionizer product on the market.
iWave-V
This was designed specifically for treating air in residential duct AC systems. iWave-V produces over 160 million ions/cc per polarity (320 million total ions/cc). iWave-V treats the air in residential duct air conditioning systems up to 6 tons (2400 CFM) in size. Designed for universal mounting, the iWave-V installs inside or outside of ducts, or it attaches magnetically near the indoor fan.
iWave-C
Although suitable for residential applications, the original iWave-C is specially designed for light commercial systems up to 12 tons (4800 CFM). iWave-C can be duct-mounted indoors or outdoors, depending on the application, and it produces 200 million ions/cc per polarity (400 million total ions/cc).
iWave M
iWave-M is a flexible ion-generating bar that can treat indoor air in nearly any HVAC application. Produces 35 million ions/cc per linear foot. iWave-M's circuit bar fits any HVAC cooling coil up to 36″ wide. The circuit bar can be folded to any size and uses hook/loop fasteners for the flexible bar and power pack for easy installation. It is perfect for ductless HVAC systems – specifically mini-splits, commercial VRF coils, PTAC systems – plus some residential and commercial duct systems, packaged systems, transport cooling coils, or even ice machines.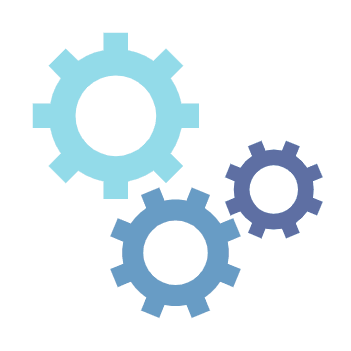 All iWave purifiers feature:
Proven NPBI technology
Active air purification of the whole house or business space
Massive reduction of COVID-19 and other viruses, mold, and bacteria
No replacement parts — the total cost of ownership is less than other options
Installation into any air conditioning or heating system
Three-year warranty
In its test against the SARS-CoV-2 (COVID-19), the iWave-C removed 99.4% of the virus in 30 minutes
In its test against the Human Coronavirus 229E, it removed 90% of the virus in 60 minutes
It's also impressive watching it remove cigarette smoke:
The stated life expectancy of the units is about 10-15 years, which is equal to that of a normal HVAC system. They have a light that signals when there's a problem. They are self-cleaning, and you can change the cleaning cycle from three-day to one-, five- or ten-day. The factory setting is three days.
It generates positive and negative ions that kill germs and bacteria and produces a pleasant smell. Dust particles clump together and either fall out of the air as dust or get trapped on your filter. You know how sunbeams light up dust? Consider them a thing of the past.
The residential model is good up to a six-ton system, and since the largest residential system we sell at Fire & Ice is five tons, it would cover all of them.
How Much Does the iWave Air Purifier Cost?
The price for an iWave from Fire & Ice is from $900-$1000, which includes installation. The units come with a three-year warranty. (For a valid warranty claim within three years, proof of purchase and proof of installation by a licensed HVAC or electrical contractor must be provided.)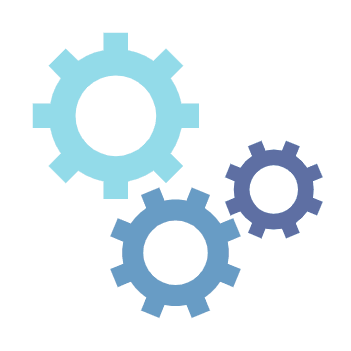 Who Would Benefit from an iWave Air Purifier?
If a homeowner has allergies or asthma, and the kids are sickly all of the time, that's when I bring up indoor air quality products such as the iWave. People who are immunocompromised could benefit greatly.
A whole-house air purifier, coupled with a good filter, can go a long way toward cleaning the air. Indoor air quality depends on several factors. Actually cleaning the air, purifying the air, and maintaining proper humidity is complicated and can't be done by a single product.
The only air treatment product that's standard is the filter, which comes in various degrees of effectiveness. And we talk to lots of homeowners who neglect basic care of their filter; they don't bother changing it regularly.
The iWave reduces dust; lowers your exposure to allergens, viruses, and germs; and makes your home smell fresher.
It also requires no maintenance, and it helps to keep the cooling coil cleaner, improving the efficiency of your HVAC.
Take the Next Step
If you're interested in the iWave, we're here to help. We've been recommending this product to our customers for years and can continue to confidently do so through this pandemic and beyond.
Like any HVAC decision, this is a significant investment. We realize that it won't work for every budget or household. But we wouldn't continue to offer it if we didn't think it was worth the cost for any homeowner concerned about health and safety.
Read more about indoor air quality:
Air Purifiers and Indoor Air Quality
N95 Masks, HEPA Filters & COVID
What Is a HEPA Furnace Filter and What Are Its Benefits?
If you're in Columbus or Central Ohio and are ready to install yours, or even just to have a conversation about the benefits of an iWave, give us a call or click the button below to get started. We're looking forward to helping you stay safe.