Trane CleanEffectsTM Air Cleaner Review (benefits and cost)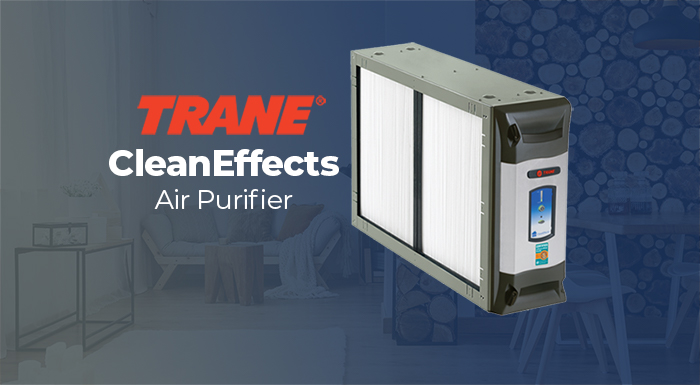 It is estimated that approximately 45% of households have someone with allergies and/or asthma. Americans spend over 90% of their time indoors, and the majority of that is in their own home. It seems like a paradox: you want your home to be safe, but the indoor air can be lousy for your health.
Modern homes have better insulation and are more tightly-sealed than older homes. That means they're more energy-efficient because heat and cool stay in the house rather than seep out. However, these factors can trap indoor pollutants, making indoor air up to five times less healthy than outdoor air.
Standard filters work fine, but they can't compare to Trane's CleanEffectsTM Air Cleaner.
If you're concerned about the air inside of your house, especially if you or a loved one has breathing issues, this article is for you. We'll break down the Air Cleaner's features and costs. While it's not a cheap investment, you may find that its benefits clearly make this piece of HVAC equipment well worth it.
What Is the Trane CleanEffectsTM Air Cleaner?
The Trane CleanEffects is a hybrid filter, which means it utilizes one or more filtration technologies.
In this case, it combines a multi-level media filter with electronic filtration.
The Trane CleanEffects™ Air Cleaner uses advanced technology that removes up to 99.98% of airborne particles, including those as small as .1 micron. For comparison, a human hair is approximately 70 microns.
It is eight times more effective than even the best HEPA room filters, and up to 100 times more effective than a standard 1-inch filter.
This makes it one of the most effective options on the market for any brand.
Its performance has been verified by leading experts at the Harvard School of Public Health.
It has three different components.
Pre-Filter captures larger particles.
Field Charger charges incoming particles so they adhere to the collection cells. This patented process is what allows CleanEffects to help remove small particles.
Reusable Collection Cells are engineered to capture particles down to .1 micron.
Each layer is only 0.08 inches apart, which makes for a stronger, more effective collection surface. The CleanEffects element has eight times the collection surface (over 50 sq.ft.) of a standard electronic air cleaner, so it's considerably more efficient at providing clean air throughout your home.
Features of the CleanEffects
Industry-leading clean air delivery rate of 1,200 CADR. The Association of Home Appliance Manufacturers (AHAM)'s standard for measuring an air cleaner's efficacy is called the Clean Air Delivery Rate (CADR). CADR indicates the volume of filtered air an air cleaner delivers, with separate scores for tobacco smoke, pollen, and dust. The higher the CADR number for each pollutant, the faster the unit filters the air. A CleanEffects system has a clean air delivery rate of 1,200 compared to 660 for the best whole-house electronic air cleaners. By comparison, a typical air cleaner has a clean air delivery rate of 10, meaning that it successfully cleans only 10 cubic feet of air per minute.
Low operating costs, with no replacement to buy
Cleaning indicators are easily visible on the outside of the unit
Easy-to-clean. Just vacuum or rinse once every 3 to 9 months (depending on usage)
Quiet operation
It can reduce your need to dust by up to 50%
Asthma & Allergy Friendly™ certified by the Asthma and Allergy Foundation of America. This certification is awarded only to those products that are scientifically proven to reduce exposure to asthma and allergy triggers.
Many electronic air cleaners emit an unpleasant buzz, similar to a bug zapper. Not CleanEffects. Its insulated cabinet was designed with this in mind.
The front panel displays power indicator and filter status lights.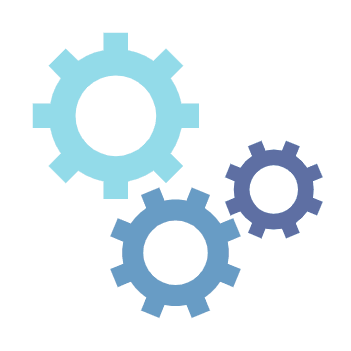 CleanEffects Compared to One-Inch, Fiberglass Filters
One-inch filters represent the cheapest option for airflow filtration in an HVAC system. They are made from fiberglass. The pros of these filters are obvious: They are cheap, and are better than using no filter at all.
A step up from one-inch filters are standard air cleaners, which have very dense filters. They stop the dust by trapping it in a porous filter. The fewer the pores, the more dust it can trap. However, this not only stops the dust and dirt, but it also slows the air coming from the return ducts.
This is called pressure drop. Pressure drop is defined as the change in pressure from one defined area to another. In HVAC, this is referring to the change in static pressure as air moves through your air filters. Less air is cleaned efficiently. The most common cause of a pressure drop that exceeds acceptable levels is your air filters being left unchanged for far too long.
The CleanEffects Air CleanerTM has the lowest pressure drop with the highest efficiency possible.
What's more, the Trane CleanEffects element has eight times the collection surface (over 50 sq. ft.) of a standard electronic air cleaner, so it's vastly more efficient at providing clean air throughout your home.
Health Benefits of the CleanEffects
More than 28 million Americans suffer from allergies, and more than 15 million Americans are estimated to have asthma.
Particles such as dust, smoke, and bacteria are often .3 microns or less. At that size, allergens can get deep into your lungs because they aren't filtered well by your nose and throat.
The CleanEffects utilizes patented air cleaning technology to remove up to 99.98% of airborne allergens from the air that passes through. It catches 99.9% of the influenza A (H1N1) virus.
What It Cleans:
Dust
Pollen
Pet hair and dander
Dust mites
Mildew
Lint
Fungus
Most tobacco smoke
Cooking grease
Bacteria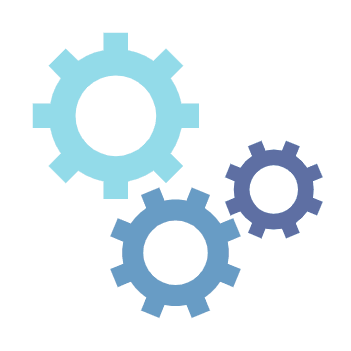 Does Trane CleanEffectsTM Produce Ozone?
The ozone concerns common for electronic filters apply here, too, but the Trane CleanEffectsTM produces a negligible amount for all but the most sensitive situations. The quote below is from Trane's description of the product:
"Trane CleanEffects™ Air Cleaner was designed to fall well below the 50 parts per billion (ppb) FDA voluntary emission limit for medical devices. Trane CleanEffects™ contributes a negligible amount of ozone – less than .3 ppb to the living space."
(Typical ozone levels outdoors during the summer are at about 60 to 90 ppb, and indoor levels can vary greatly but are typically between 12 ppb to more than 80 ppb.)
The Air Cleaner's ozone output falls far below the FDA's standard, and is much lower than appliances such as toasters and heaters. The product even has a power setting to further reduce the ozone output level if desired.
Reasons You May Not Want a CleanEffects
The biggest downside is the cost. That is no small investment.
It needs to be cleaned regularly. It needs to be vacuumed at least once or twice a year. It is recommended that you check on the level of debris at least twice a year. For especially dirty air, you may need to clean it more often at first.
Static pressure is going to be the biggest issue if it's not cleaned regularly. With the CleanEffects, if you clean it like you're supposed to, it's not bad, but most people don't.
With the CleanEffects air cleaner, when it starts to get dirty, the efficiency drops quickly. With the four-inch media filter, when it gets dirty, the efficiency improves (to a certain point).
There's no doubt that the CleanEffects is a good filter for indoor air quality. But if you aren't diligntly cleaning it, it becomes much less efficient.
One advantage to them is that they don't need to be replaced.
If you let it work too long without cleaning it, it loses its effectiveness. Plus, it starts to cut down on the return air trying to get to your furnace/AC/heat pump. That puts wear and tear on your HVAC. It's a strain that makes it work harder (which increases your electric bill), and reduces its ability to heat/cool.
How Much Does the CleanEffectsTM Cost?
Trane CleanEffects™ is widely available as part of a new Trane central system or as an accessory to any existing central heating or cooling system. The cost will vary depending on the type of system you have in your home. However, the accessory typically costs from about $2000 installed.
For comparison, disposable one-inch fiberglass filters are the most affordable upfront option, starting at roughly $5, while washable filters start around $9.
Next Steps
HVAC experts need to understand both heating and cooling, but they also need to address the quality of the air.
Whether to move forward with an Air Cleaner is a question of what you want or need for your home and family, and what you're willing to pay to get the greatest return on your investment. Higher-end products aren't just empty money. There are tangible benefits associated with them.
Like any HVAC decision, a CleanEffects Air Cleaner is a significant investment. We realize that it won't work for every budget or household. But we wouldn't continue to offer it if we didn't think it was worth the cost for any homeowner concerned about health and safety.
So if you're in Columbus or Central Ohio and are ready to invest in one, or even just to have a conversation about the benefits of an air cleaner, give us a call or click the button below to get started. We're looking forward to helping you stay healthy.
Learning Center
Explore our learning center. It's a comprehensive section focused on answering your questions, providing detailed information, and tips that will improve buyer education when it comes to your home's HVAC system.
results found for ""