Back To Resources
A Review of Trane's Top Thermostats
In the market for a new thermostat? Trane's models come with many variations, so how do you know which is the best choice for you?
Decisions, decisions.
When you're shopping for HVAC equipment, you'll have to make a few of them, and the choices can be overwhelming. That's a good reason to find a company that you are comfortable with, one that will work with you to satisfy both your budget and your heating and cooling needs.
This article is about Trane thermostats, those hard-working units that are the brains of your comfort zones. They come in a lot of different styles, and have capabilities now that are eons ahead of what they did 20 years ago.
Deciding which one to go with is difficult. Do you want one with all kinds of features? Would you rather have one that is a "Set it and forget it" type? How about one that "talks" to the rest of your HVAC system?
Fire & Ice has installed thousands of HVAC systems, and we believe that the first step to helping you decide the correct path is to provide appropriate information.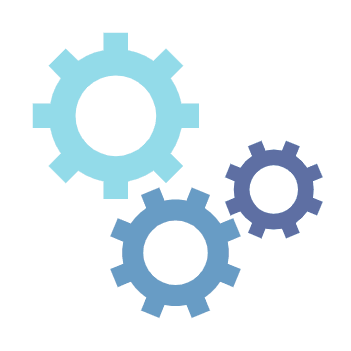 Would You Prefer a Standard or Wi-Fi Trane Thermostat?
Your first decision is whether a standard or Wi-Fi-controlled system is right for your home. Consider whether you'd rather manually control your Trane thermostat with a non-programmable option, or would you rather have a programmable device that knows what day of the week it is and can control the temperature based on that. If you're working from home and want to adjust the temperature yourself, a manual thermostat would work fine.
Before buying a programmable thermostat, you and your HVAC partner should identify the type of equipment used to heat and cool your home so you can check for compatibility. Otherwise, you may not reap the rewards of energy savings and may risk harming your heating and cooling equipment, which could also void your warranty.
But if you are away from home during the day, or even weeks at a time, you will benefit from a smart thermostat, one that you may be able to control from your phone. You can save money with this arrangement because you can have your HVAC work less while you're away.
A smart thermostat can also learn your habits; it can use less energy while you're at work, and automatically adjust for your preferred temperature before you get back home.
Using a programmable thermostat, you can adjust the times you turn on the heating or air-conditioning according to a pre-set schedule. Programmable thermostats can store and repeat multiple daily settings (six or more temperature settings a day) that you can manually override without affecting the rest of the daily or weekly program.
You can easily save energy in the winter by setting the thermostat to 68°F while you're awake and programming it to a lower temperature while you're asleep or away from home.
In the summer, you can follow the same strategy with central air conditioning by keeping your house warmer than normal when you are away, and setting the thermostat to 70°F only when you are home and need cooling. You can have it monitor the relative humidity in your house, as well, keeping it around 30% - 50%, which most people find most comfortable.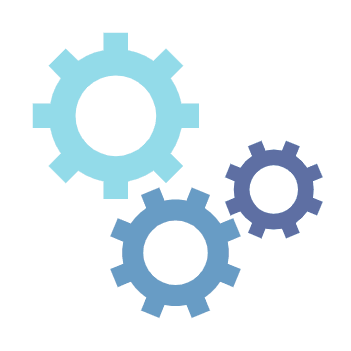 Smart thermostats offer the most features in terms of multiple settings and overrides.
A smart thermostat adjusts to keep your home comfortable in the most efficient way possible.
A smart thermostat will help keep your monthly energy bills down by allowing your HVAC system to run more efficiently.
A smart thermostat gives you control over your home temperatures from anywhere – whether you're away from home or on the couch.
A smart thermostat can sense problems and warn your trusted HVAC expert before they become big problems.
A connected smart thermostat can act as a smart home hub and work with lights, doors, water sensors, and more.
The downsides to a smart thermostat are: 1) they are more expensive than traditional ones, and 2), they might be difficult for some people to program, especially if they've never owned one.
Schedule an EstimateContact Us
Trane Thermostats
Trane has a reputation as one of the best HVAC manufacturers in the country.
As a Trane dealer, we here at Fire & Ice find that many of our customers trust Trane's HVAC equipment for its exceptional quality and reliability. And we trust Trane HVAC products in our own homes.
Trane thermostats can handle any HVAC application, from a single-stage gas furnace to a system equipped with communicating, multi-stage heating and cooling components. Your system will work best when your heat pump, furnace, air conditioner, and thermostat match properly. In other words, Trane thermostats work best with Trane furnaces, heat pumps, and refrigerators.
Trane Diagnostics works with Trane's Wi-Fi-enabled thermostats to send real-time data to your HVAC dealer (with your permission) on your system's performance. Your HVAC provider can monitor your air conditioner, furnace, and entire HVAC system remotely to ensure optimal performance and prevent minor issues from turning into major repairs.
Fire & Ice supplies and installs Trane thermostats free if you have a full HVAC installation. We'll match the appropriate thermostat to work best with your new equipment.
Embed https://www.youtube.com/watch?v=lL4U3EY1VmQ Setting Your Thermostat for Comfort and Savings
Trane's XR203 Thermostat
One traditional thermostat is the Trane XR203. It's digital, but it doesn't have Wi-Fi capability. For homeowners who want as few bells and whistles as possible, this is a wise choice.
Though it doesn't have the features of Trane's "smart" thermostats, it is still programmable. You can set up a 7-day schedule, or a 5+1+1, which allows you to manage your home's comfort for the week and the weekend. Plus, you can change your system settings quickly and easily with this adjustable thermostat.
As with all of the Trane thermostats, you can always use manual settings if you prefer greater control without the fuss.
It costs between $200-$300, which includes installation.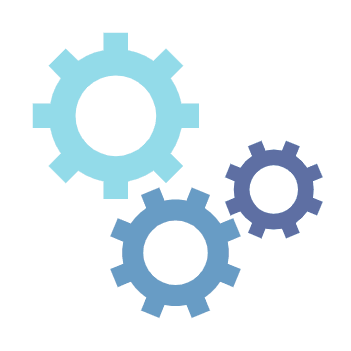 Specs of the Trane XR203 Thermostat
The XR203 includes:
7 day or 5-1-1 simple or easy programming—set different schedules for weekdays and weekends.
Simultaneous display—see the indoor temperature and set temperatures without pushing more buttons.
Plain language—straightforward, with no symbols.
Easy battery access—makes changing the battery a simple task.
Soft key controls—easy to understand and manage.
2 stage heat / 2 stage cool
Trane's XL824 Thermostat
The XL824 can enhance indoor air quality because it controls up to two indoor air quality products, such as a whole-home humidifier, dehumidifier, or fresh air ventilation system.
You can control the XL824 thermostat from a smartphone, tablet, and computer. With the XL824's built-in bridge for Z-Wave devices, you also have the flexibility to remotely monitor and control more than 200 smart home devices, from fan switches to air-quality monitors.
You can monitor it from virtually anywhere with the Trane Home app or with the convenience of your voice through an Amazon Alexa or Google home-enabled device.
With the ability to control the thermostat from your smartphone, you can easily adjust the temperature to a cooler setting before arriving home. Increasing the temperature when you're away can help save up to 10% on your energy bill.
Using Trane Diagnostics, the system monitors your HVAC system in real time and alerts your Trane dealer if there is a potential issue.
It costs between $600-$700, which includes installation.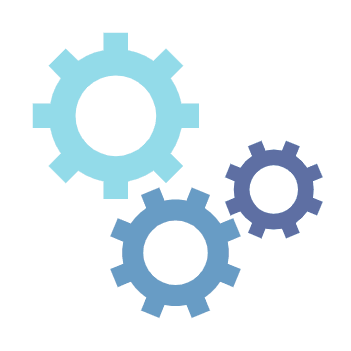 Specs of the Trane XL824 Thermostat
Wi-Fi or Ethernet connectivity
4.3" diagonal color high-definition touchscreen
Built-in bridge for Z-Wave devices
Program up to four schedules a day, seven days a week
Compatible with virtually all conventional (gas/electric furnaces), heat pumps, and dual-fuel systems
Supports up to five heating and two cooling stages
Wi-Fi (802.11 b/g/n) or wired Ethernet connection
Trane ComfortLink™ II XL850 Thermostat
Trane ComfortLink™ II XL850 Communicating Control with a built-in bridge for Z-Wave devices combines communicating system technology and a home automation hub to remotely control your home, comfort, and energy use. It's easily accessible from a smartphone, tablet, or computer, which makes adjusting the temperature for your family's comfort a breeze.
The ComfortLink™ II XL850 combined with Trane's TruComfort Variable Speed System works with a network of controls and sensors to optimize the temperature and humidity by adjusting compressor and fan speeds in real-time to give you the most comfortable air conditions as efficiently as possible. You can connect and control your thermostat from a smartphone, tablet, and computer. With the XL850's built-in bridge for Z-Wave devices, you have the flexibility to remotely monitor and control over 200 smart home devices. From fan switches to air quality monitors, you can monitor them from virtually anywhere with the Trane Home app or your voice through an Amazon Alexa or Google Home-enabled device.
Using Trane Diagnostics, the system monitors your HVAC system in real-time and alerts your Trane dealer (with your permission) if there is a potential issue. Information is accessible for your dealer so they can remotely view details on how your heating and air conditioning system is performing.
It costs $between $700-$800, which includes installation.
Specs of the Trane ComfortLink™ II XL850 Thermostat
Wi-Fi or Ethernet Connectivity
4.3" Diagonal Color Touchscreen
Built-in Bridge for Z-Wave Devices
Program up to 4 schedules a day, 7 days a week
7-day Programmable
5 Heat/ 2 Cool staging
Fire & Ice Thermostat Service Commitment
We include a new thermostat free of charge with the installation of a full HVAC system. This is to ensure your thermostat and equipment are in sync. We will also walk through its features with you before we leave your home.
We send one of our professionals to your home one to four weeks after its installation to make sure homeowners understand how their HVAC system works and are making the most out of it.
It's valuable to our customers, so we've built this service into every job that we do.
If you'd like to expand your HVAC knowledge, here are a few articles that might appeal to you:
What Kind of Home Thermostat Do I Need?
HVAC Thermostats 101: Installation, Features & Controls
Trane Gas Furnace Guide: 2022 Pricing & Product Reviews
We've also created a checklist to help you ensure that your HVAC partner follows industry best practices. Click below to download a free copy of Fire & Ice's HVAC Contractor Checklist.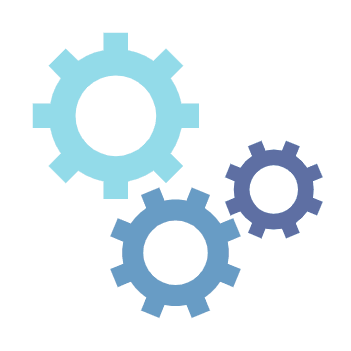 If you're ready to discuss your options, and you live in Columbus or Central Ohio, we hope you'll start with us. Give us a call or fill in your zip code below to get started. We're eager to help you build your dream system.