Back To Resources
Trane XC95M Furnace Review: Technology & Benefits
The Trane XC95M Furnace is one of the most sophisticated pieces of HVAC equipment on the market due to its efficiency, reliability and variety of comfort options.
You get what you pay for.
We usually use that phrase to describe what happens when you go for the cheapest option, as a warning to avoid it in the future. However, it's true on the other end as well. When you pay for the best, you get the most benefits.
The Trane XC95M is the best. Or, rather, to avoid generating angry responses from competitors, it's top of the line in the HVAC industry. Its peers are few and far between, and consist only of other "best in class" models.
With some high-end models, manufacturers will tout their benefits but not make them widely available. Sure, it looks nice on the showroom floor or in a press release, but can you install it in your home for a reasonable cost?
The XC95M furnace isn't just Trane's high-end, high-efficiency furnace model, it's one that we regularly sell and install for homeowners in the Columbus, OH area. Regardless of where you live, if you're looking for efficiency and comfort in an HVAC system, you can't do any better.
In this article, we're going to talk about what separates the XC95M from other models that we install, and really what separates it from many of the options available on the market today.
Lastly, we're going to help you understand why it may or may not be for you. It's a great fit for many homeowners, but as with any HVAC system, it has to be one that you're comfortable with before it can be the right choice.
XC95M Overview
The features below show many of the features of the XC95M. It's best in class in many key areas, each of which directly contributes to your home's comfort level and the efficiency and integrity of your HVAC system:
Direct Vent: 100% fresh air option reduces heat exchanger corrosion and ensures adequate combustion air.
Multi-Port In-Shot Burners: Perfectly shapes the flame cone for the maximum heat possible while using less fuel.
Modulating Gas Valve: Highly reliable, design that operates between 40% and 100% providing ultimate comfort and greater efficiency.
Simplified Three-Wire Connection: Allows for easy installation and is less invasive to the structure of your home.
Automotive-Grade Gaskets and Insulated Blower Compartment: Help reduce operating sound and air infiltration.
Secondary Heat Exchanger: Made of AL29-4C stainless steel to capture more of the heat you pay for.
Variable-Speed Draft Inducer: Works with modulating gas valve to enhance efficiency, comfort and reliability.
Communicating User Interface: Clearly displays ComfortLink™ II diagnostics to your installer for easy setup and service.
That sounds great, but fancy jargon doesn't mean anything if it doesn't translate to your comfort needs. Fortunately, the XC95M was built with this in mind. Below, we unpack many of these features and what they mean for your and your ideal HVAC system.
Comparing the Trane XC95M Furnace
See how the Trane XC95M Furnace stacks up to other comparable units.
Product
XC95M
59MN7
59TN6
S9V2
59SC2
Brand
Trane
Carrier
Carrier
Trane
Carrier
Efficiency (AFUE)
97.3
98.5
96.7
96
up to 92.1
Blower Motor
Variable
ECM-Variable Speed
ECM-Variable Speed
Variable
ECM- Multi Speed
Gas Valve
Modulating
Modulating
2 Stage
2 Stage
1 Stage
Humidity Control
Yes
Yes
Yes
Yes
No
Sound Insulated
Yes
Yes
Yes
Yes
No
Cabinet Air Leakage
< 2%
< 1%
Communicating
Yes
Yes
Yes
No
No
Outside Two-Stage
Unit Compatible
Yes
Yes
Yes
Yes
Efficiency & Adaptability
AFUE For Efficiency
The XC95M has an AFUE of just over 97%. AFUE stands for Annual Fuel Utilization Efficiency, which is just a fancy way of measuring efficiency.
In practice, what this means is that up to 97% of the energy used by the furnace is going directly to heating your home. Stated differently, 97 cents of every dollar you spend to heat your home is being put to good use.
What a minute, I hear you thinking, why isn't it 100%? Or you might be asking how efficient your current system is.
On the first question, no gas system is 100% efficient, but the best ones are very close. The energy lost could be from several factors, but there's always going to be a bit of heat loss that ends up expelled through your chimney flue.
To the second question, older furnace systems eventually become less efficient, so you're often losing quite a bit of energy compared to a modern installation.
And sometimes that's the best-case scenario. Older systems can suffer inefficiencies from lack of upkeep, corroded parts, improper or leaking ductwork, poor filtration, or other problems that are remedied with a properly installed, modern system. Your true efficiency might be as low as 60-70%.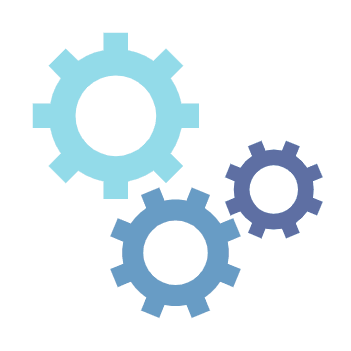 Modulating Gas Valve
The XC95M also has a modulating gas valve, which works pretty much like you'd expect. Whereas entry-level systems just have "on" and "off" for their gas valve, the XC95M has 60 different stages of fuel utilization.
What this means for you is that if you only need a little bit of heating, the XC95M will only give you a little bit of heating. With less sophisticated systems, you're getting 100% of the furnace's output any time it's on.
This is a waste of fuel, and therefore a waste of your money. Another furnace will still heat your home adequately, but not nearly as efficiently.
It also means the furnace will be shutting on and off a lot more, which can produce wear and tear on the unit long-term. While proper maintenance can prevent most problems in any system, you won't have this concern with a modulating system like the XC95M.
Equipment Pairing & Cost Savings
A furnace is only as good as the HVAC system it's a part of. This is especially true of high-end equipment where the various options and efficiencies might be wasted by a complete system that is unable to properly integrate with those options.
This is why the XC95M is most frequently paired with Trane's XV20i air conditioner or heat pump.
We have a separate article on the XV20i that we'll link below, but in brief, it's an equally advanced piece of equipment that matches the XC95M in every way. Combined, the two work in harmony to maximize your efficiency and comfort.
This is most obvious with the blower fan in the furnace, which is variable-speed to match the variable-speed technology in the air conditioner. If the blower motor can't match the various heating and cooling stages, those 60 gas valve stages we talked about earlier (or the hundreds of stages available on the cooling side!) are lost.
At that point, you're paying for options that you'll never be able to use. This is why matching equipment and technology is so important.
ALSO READ: The XV20i Air Conditioner
Gas vs. Electric Heating Systems
But what about the heat pump? You've probably heard us talk about how heat pumps are best suited to pair with electric furnaces. This general rule can be broken on occasion depending on the type of gas furnace you have.
Some homes don't have a natural gas line and instead use propane or oil furnaces. These tend to be more expensive due to the cost of the fuel. In those instances, a heat pump, which can heat for portions of the colder months, can supplement a home's heating with less-expensive electrical heating.
The XV20i heat pump can heat more efficiently and still provide heat at lower temperatures than some other options, so the comparatively lower cost of electric heat can be a great supplement to a propane or oil furnace. Other times, the XV20i heat pump is paired with an air handler and electric furnace.
So in those limited cases, equipment matching matters even more, and might mean that the XC95M isn't right for you. Here in Central Ohio, gas furnaces plus air conditioners are most common, though, and tend to produce the cheapest utilities.
Insulation & Airflow
Another feature of the XC95M is that there's an insulation lining in the main cabinet. This cuts down on the noise of the system, and can even prevent air leakage.
Noise generally isn't an issue with new systems, but it can become an issue over time as a system ages past 10 years. Small noises generally aren't an issue regardless, but can sometimes become problems either for the mechanical systems of the furnace or because of the noise level itself. This can be particularly true in homes with finished basements where people frequently congregate, but can also be true in any home.
While the XC95M isn't the only Trane model that comes with sound insulation, it's certainly a luxury that doesn't come standard in all units.
The XC95M also boasts air leakage of less than 2%, which is remarkably low. This relates back to the efficiency of the whole system. While air leaks can occur in other areas such as ductwork, and it's important to have every area of your HVAC system inspected when new equipment is installed, the air leakage from the furnace itself (or lack thereof) can contribute significantly to an increase in your comfort level.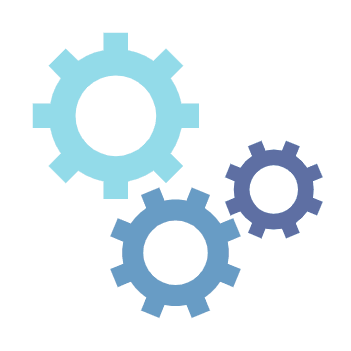 Communicating for Comfort
The XC95M and XV20i are considered "communicating" HVAC equipment. Most thermostats will allow you to set timers for various temperature changes, such as when you leave for work in the morning or come home at night, but communicating systems go beyond that.
So what does it mean to be communicating, and how does that functionality go beyond the base options available in all modern HVAC technology?
The first, and probably most important, aspect of a communicating system is that it's monitoring system performance and output as well as temperatures both inside and outside. From these parameters, it can adjust and adapt to your comfort needs in ways that other systems struggle to. Stated differently, it creates customized heating and cooling processes unique to your home.
This is where that modulating valve that we discussed earlier becomes important.
So, for example, it can learn how much fuel usage will be needed to take your home from 60 degrees to 72 degrees when you come home from work, while staying as efficient as possible. It can then adjust those levels on the fly when the outside temperature dips, or the airflow is more restricted in the system (perhaps due to filtration issues).
Speaking of filtration, communicating equipment can alert you at certain intervals that it's time to change your furnace filter. With even more advanced filtration options (like the Trane CleanEffects), the filter itself can communicate particle levels to the thermostat, indicating that the filter requires cleaning.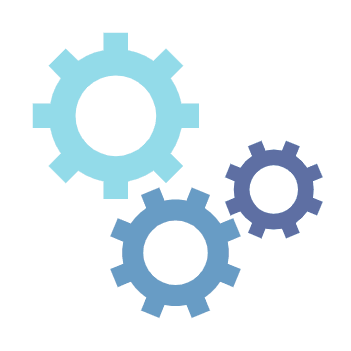 Lastly, the system can be outfitted with sensors throughout your home to ensure even comfort. Is your master bedroom too hot in the summer? Do you have cold spots in the winter in certain areas with more natural airflow?
Additional sensors can relay this information to the thermostat, so that the system can run more consistently (often at a lower setting) to both avoid overheating or overcooling some areas, while allowing the system's heating and cooling to spread evenly throughout the home.
This can result in better sleep, being able to use your entire home year-round, fewer moments of feeling frozen or sweaty, and all without using more energy than other HVAC systems!
How Much Does the Trane XC95M Cost?
The Trane XC95m furnace typically costs between $6,500 - $8,000, including labor and permit fees.
XC95M: The Complete Package
Put this together and what do you have? The most sophisticated HVAC system that Trane offers, and one of the most sophisticated systems on the market from any manufacturer.
We stand behind the Trane brand because it matches our commitment to doing things right and providing the best solution for homeowners. The XC95M (and XV20i) is the ultimate representation of those goals.
RELATED: How Much Does a Furnace Cost?
RELATED: The Complete Guide to Home Furnaces
RELATED: Trane Gas Furnace Guide: Pricing & Product Reviews
Make no mistake, though: your HVAC equipment alone isn't the only thing that determines comfort and efficiency. If your ductwork is damaged, or the equipment is improperly installed, you won't experience the same comfort level, even with high-end equipment.
That's why choosing the right HVAC partner is just as important as the equipment you decide to have installed.
We'd love to talk to you about all of your HVAC options, including the XC95M. Interested? If you made it this far, we hope so. Reach out below to start the process of finding your dream system!
Or check out our listing on Trane.com