Back To Resources
What's Included in Furnace Maintenance? Inspections, Cleaning & Plans
From furnace inspections to furnace cleaning to maintenance plans, we break down each major component of furnace maintenance and how it can protect your furnace.
In HVAC, we frequently discuss the importance of maintenance for your HVAC equipment. But if you aren't familiar with what HVAC maintenance entails, it's easy to write off maintenance.
As someone with over 15 years in HVAC service, I've seen what can happen when homeowners don't schedule regular maintenance for their systems. Usually, they end up with no heat on a cold winter day, or no air conditioning during the hottest day of the year. In some cases, they even have to replace their entire HVAC system.
I want to help you avoid that. And the best way to do that is to give you the best information possible.
Let's start with your furnace. In this article, we break down each part of a standard furnace tune-up and how it protects your furnace (and your HVAC system as a whole). We'll also discuss options that can help if you have allergies or if you have an older HVAC system.
By the end of this article, you'll know how each step of a furnace tune-up can protect your system and peace of mind.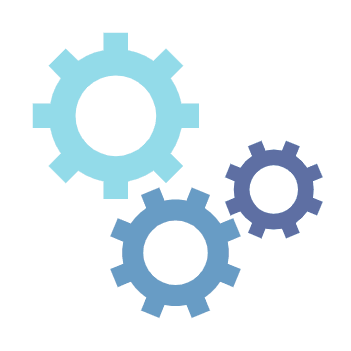 Why Is Furnace Maintenance Important?
Our customers ask, "Why is furnace maintenance important?" in so many different ways. And it's a good question.
Furnace maintenance first and foremost ensures that your furnace can operate safely.
But there are other benefits of scheduling regular furnace maintenance:
Regular maintenance validates your furnace's warranty. Chances are high that your furnace will need repairs at some point in its lifetime. A valid warranty can save you money on furnace repairs.
Regular maintenance can ensure that your furnace operates efficiently. Over time, the buildup of soot and debris can mean that your furnace isn't working as efficiently as it could.
Regular maintenance can improve your furnace's life expectancy. This means that you get the most out of your furnace. Modern furnaces last an average of 15-20 years. Some can last even longer. But when your furnace isn't regularly maintained, its lifespan can decrease drastically.
Regular maintenance can catch issues before your system breaks down. This can prevent breakdowns that leave your family in the cold. It can also save you money on emergency furnace repairs.
Your furnace needs one tune-up every year. This is what we mean when we talk about "regular" maintenance.
We typically recommend scheduling this tune-up before the heating season. This ensures that your furnace is prepared to heat your home before the cold snap hits.
What's Included in Furnace Maintenance?
Furnace maintenance, which usually takes the form of an annual furnace tune-up, includes serves two purposes:
Furnace inspection
Furnace cleaning
Let's talk about what an HVAC technician should do during each of these.
What Does a Furnace Inspection Include?
In HVAC, there are two types of furnace inspections.
The first type of furnace inspection occurs after your HVAC partner installs a new furnace in your home. In this case, a third-party inspector checks that the contractor installed your furnace correctly.
The second type of furnace inspection occurs during your furnace's annual tune-up. Instead of a third-party inspector, an HVAC technician checks your furnace to ensure that it can operate properly.
In this section, we'll discuss the second type of furnace installation, which your HVAC partner performs.
If you'd like to learn more about third-party inspections, check out this article that breaks down permits and inspections for new HVAC installations.
In order to make sure that your furnace is operating as it should, your HVAC technician must inspect for specific safety and performance benchmarks during your annual furnace tune-up.
Furnace safety and performance benchmarks include:
Carbon monoxide levels
Satisfactory flue venting
The condition of gas line components
Safety shut-off equipment
The condition of your furnace's heat exchanger(s)
The condition of your system's filter
The condition of your furnace's flame sensor
Your furnace's temperature rise
The condition of your system's blower motor
These are best practices for standard furnace tune-ups.
When your HVAC technician performs a furnace inspection, these benchmarks help ensure that your furnace is operating safely and efficiently.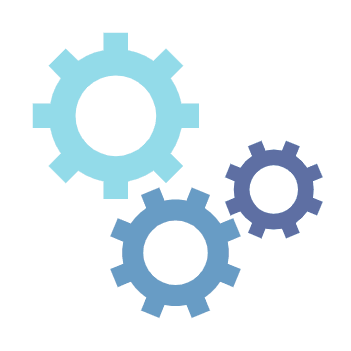 What Does a Furnace Cleaning Include?
Once your HVAC technician confirms that your furnace is operating safely, they should also clean your furnace. This helps maintain your system's performance and keeps the air in your home cleaner.
Some HVAC companies offer maintenance packages with different levels of cleaning during your furnace tune-up. These packages can be valuable if someone in your family has allergies or asthma.
But your technician should still clean your furnace and some of its key components.
During a furnace tune-up, the components that your HVAC technician should clean include:
The flame sensor. When your furnace's flame sensor collects too much soot, it can prevent your furnace from turning on. Your technician can help you avoid this by cleaning the flame sensor during your furnace tune-up.
The plenums. Your system has two plenums that typically look like metal boxes connected directly to your furnace. The plenums help provide your system with air and move the air into your living spaces. Your HVAC technician should inspect your system's plenums for mold, insulation, and other debris. They should be cleaned periodically.
The furnace cabinet. Your furnace cabinet accumulates dust and other debris throughout the year, especially if your filter can't catch smaller particulates. But over time, that dust and debris can affect your system's performance. To help with this, your HVAC technician should clean your furnace cabinet during your annual furnace tune-up.
What's Included with an HVAC Maintenance Plan?
Maintenance plans, also known as maintenance agreements, can benefit many homeowners. But because a maintenance plan represents an additional cost, it may not be the right choice for every homeowner.
However, maintenance plans can protect your investment – because your HVAC system is an investment in your comfort.
While newly-installed furnaces can continue to perform well with standard tune-ups, some furnaces need more attention. In some cases, your family may need regular HVAC deep cleaning to reduce indoor allergens.
Maintenance plans can ensure that your furnace gets more in-depth care.
There are five primary ways you may benefit from a maintenance plan:
Financial perks
Priority HVAC service and repairs
Deep cleaning for your HVAC system
Performance tracking
Convenience and peace of mind
Let's break down each of these.
Financial Perks of HVAC Maintenance Plans
While maintenance plans include two annual tune-ups for your system, some HVAC companies incorporate other financial perks into their maintenance plans.
For example, at Fire & Ice, our maintenance plans offer discounts on equipment repairs and HVAC accessories. And we can help you start planning to replace your system with credits that accumulate each year.
Maintenance plans can also save you money on late-night and holiday emergency repairs.
Different HVAC companies offer different benefits with their maintenance plans. Talk to your HVAC partner about what their maintenance plans include.
Priority HVAC Service and Repairs
Maintenance plans can also offer priority service and repairs. This ensures that a technician will service your system quickly.
During the hottest and coldest times of the year, HVAC service technicians are typically in high demand. HVAC systems have to work harder during cold snaps and dog days. This can lead to complete breakdowns if a system was already struggling.
If you've ever tried to schedule maintenance or service during one of these peak seasons, you've likely faced waiting periods of a week or longer. Rather than calling around and hoping another HVAC company can see you sooner, maintenance plans ensure that a technician services your system in a matter of days. Some maintenance plans even guarantee same-day service.
This can be especially helpful if you have an older system that you aren't ready to replace yet.
Deep Cleaning for Your HVAC System
In some cases, your furnace may need a deeper level of cleaning than a standard tune-up offers. This can be another perk of maintenance plans.
If someone in your family struggles against indoor allergens, maintenance plans can ensure that your system is deep-cleaned regularly. This can help cut down on indoor allergens and allow you and your loved ones to breathe a little easier.
Regular deep cleaning can also benefit homeowners who have indoor pets. As much as we love our pets, pet hair can put a lot of strain on your HVAC system.
Pet hair enters your HVAC system through your ductwork. While your filter should catch most of the hair, some can still make its way into your furnace cabinet. Once inside, it generally collects on your blower motor.
Your furnace's blower motor is responsible for circulating air throughout your home year-round. When pet hair collects on the blower motor, it has to work harder.
In worst-case scenarios, pet hair can also get stuck on your evaporator coil, which can make your air conditioner work harder and decrease airflow year-round.
Regular deep cleaning can improve both your system's life expectancy and your comfort in these cases.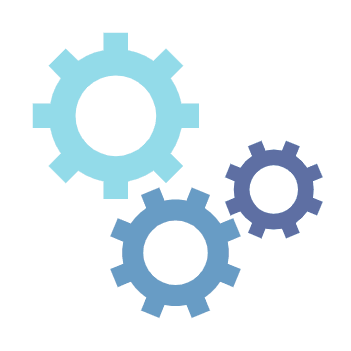 HVAC System Performance Tracking
You don't need a maintenance plan for your HVAC partner to track your system's performance. But this is one benefit of trusting the same HVAC company to perform maintenance and repairs on your system.
When the same HVAC company services your system, they can alert you to any changes in your system's performance over time.
Drastic changes in a short period of time can indicate building issues in your system. When your HVAC partner catches these issues early on, they can adjust and improve your system's performance, prevent costly repairs, and even avoid complete breakdowns in some cases.
Convenience & Peace of Mind
Maintenance plans were created to make scheduling maintenance simpler for homeowners.
With a maintenance plan, your HVAC partner can remind you when it's time for your system's next tune-up. For many homeowners, this can be more convenient, especially if they're worried they'll forget to schedule maintenance.
Oftentimes, this also means that you can schedule your furnace's tune-up before peak maintenance seasons.
Get the Most Out of Furnace Maintenance
Every furnace requires regular maintenance, whether it's newly-installed or going on 20 years old. But in order to get the most out of furnace maintenance, you need an HVAC partner that has your best interests in mind.
At Fire & Ice, our service technicians take the time to explain their findings so our customers can make an informed decision. We never pressure you to choose a particular option. Our goal is to help your system meet your needs.
To schedule maintenance for your furnace, enter your zip code below. We look forward to helping you get the most out of your HVAC system!