Back To Resources
Permits & Inspections for HVAC: What They Are & What You Risk Without Them
How do you know if you need a permit? Why do you need an inspection? Without either, your HVAC contractor can cost you.
Air conditioners and furnaces aren't cheap. And when you invest thousands of dollars in a new furnace or air conditioner, you want to make sure that your system was installed correctly.
If you don't have experience with HVAC, you likely don't know how to evaluate an installation. So how do you get that peace of mind?
Whether you attempt a DIY installation (which may be illegal in your area without proper licensing) or contract an HVAC company, there are safeguards to make sure the installation is safe for you and your family: permits and inspections.
As the sales and installation manager at Fire & Ice, I've noticed that many of our customers have some concerns about permits and inspections.
Some of these customers' old systems needed an inspection. But they paid more in the long run because their contractors didn't obtain a permit or help arrange an inspection.
In this article, we'll look at why permits and inspections are a vital part of any HVAC installation. We'll also talk about the consequences of you or your contractor skipping a permit or inspection.
By the end of this article, you'll also know how you can find out if your contractor did obtain a permit on your behalf.
But first, let's start with the basics: what are permits and inspections?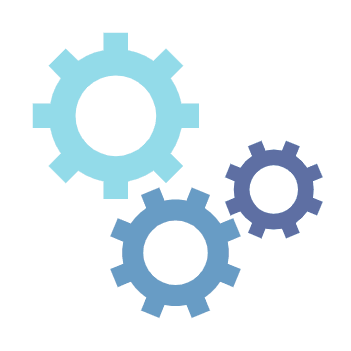 What Is a Permit?
A local government issues a building permit to give a contractor or homeowner permission to alter, move, or add to structures on their property.
Alterations that require permits are typically more permanent. For example, you need a permit to install or remove a furnace or air conditioner. But you don't need a permit for a new stove if you don't have to move gas lines.
Permits are required by law. Before work can begin, contractors must obtain, or "pull," a permit.
Your city, municipality and/or subdivision may have different restrictions and requirements. But regardless of your location, an HVAC installation requires a permit.
A licensed contractor - in HVAC and other industries - should be able to help with any questions you may have on the permit and inspection processes for your area.
If they can't, contact your city or municipality for more information.
What Is an Inspection?
An inspection ensures that the permitted job was done correctly.
During a third-party inspection, a city building inspector checks that the installation follows local and state building codes as well as manufacturer specifications.
The inspector isn't there to inspect your home. They typically only focus on the installation unless they notice something wildly unsafe.
Your permit fees cover the cost of an inspection. If the equipment was installed improperly, you or your contractor may have to pay for additional inspections.
Some jobs may require more than one inspection. For example, if you're building a new house or remodeling, you'll likely need a two-trip permit. This covers a "rough" inspection and a final inspection.
During a rough inspection, the inspector looks at what's behind the walls before it gets covered up. This ensures that equipment that will be harder to get to later is installed correctly.
A final inspection generally happens after the drywall goes up, the paint's applied, and the trim and registers go on. This usually happens right before you move it.
Smaller projects, like the replacement of HVAC equipment, may not have such stringent timelines for inspections. Once your contractor obtains a permit, you have a year to get the project inspected.
At Fire & Ice, we recommend that our customers get the installation inspected as soon as they can. We want to make sure everything's right.
Even knowledgeable, licensed contractors can miss things every now and then. There are a lot of factors in installing HVAC equipment in residential homes. But that's why inspections are so important.
Even if your HVAC partner is the best of the best, their work still needs to be inspected.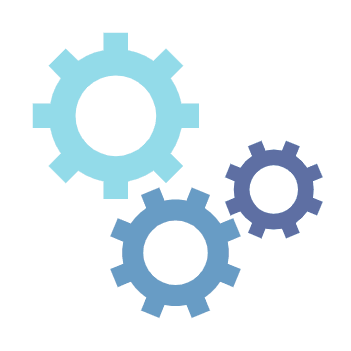 Why Do I Need a Permit and Inspection for HVAC Work?
Even if local and state governments didn't legally require them, permits and inspections would still be important.
Permits and inspections protect you.
An inspection ensures that your equipment is safe for you and your family. This means that inspectors check that the installation aligns with the manufacturer's specifications as well as local and state building codes.
While some HVAC contractors don't pull permits because it saves them time and money, many are also concerned that their work won't stand up to scrutiny.
Related: What to Expect at Your In-Home HVAC Estimate
Why Doesn't My HVAC Contractor Pull Permits?
There are several reasons an HVAC contractor may not pull permits.
These are some of the common reasons your contractor may not pull permits:
They aren't licensed. Unlicensed contractors can't pull permits. And contractors who operate without a license are breaking the law. In Ohio, unlicensed contractors can be charged with up to a fourth-degree misdemeanor.
Pulling permits costs time and money. Just like some contractors don't perform load calculations, some don't pull permits.
They're afraid of the inspection. Permits lead to inspections. Some contractors are afraid to face a third-party inspector's scrutiny.
In my opinion, none of these reasons are good enough.
But a quick note on why your HVAC contractor should be licensed in your state.
A contractor in any industry must satisfy certain requirements to get licensed - and stay licensed.
For example, the State of Ohio requires individuals to have five years of experience in their industry before they can even think about taking the 10-hour HVAC license test.
The Ohio HVAC license test requires test-takers to know:
All local and state building/mechanical codes
Fuel codes for natural gas, liquid petroleum, and fuel oil
Manual J heat gain/loss load calculations for a building
Electrical wiring and circuits
HVAC safety procedures
To have a valid license, a contractor also has to have liability insurance and even be bonded in some areas. Both liability insurance and bonding protect homeowners from property damage and incomplete jobs - and from contractors who don't pull permits.
When a licensed contractor doesn't pull a permit, their license is on the line.
But if a contractor isn't licensed, you don't know who's working in your home. You also don't know what the quality or integrity of their work will be. You're taking a lot of risks.
Licensed contractors that pull permits may not be the cheapest option. But when a contractor does what's in the best interest of the customer instead of cutting corners, it's going to cost more money.
At that point, you have to decide how much you value your peace of mind.
Related: Top 7 Things to Look for When Choosing an HVAC Company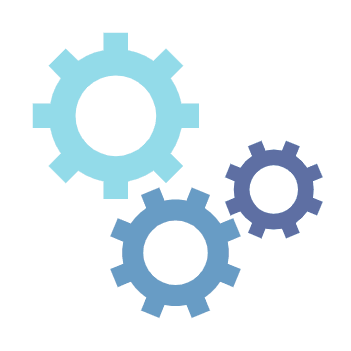 Consequences of Skipping Permits & Inspections
Now you know what permits and inspections are and why they're important. So let's talk about the consequences that permits and inspections help you avoid.
These consequences include safety, quality and legal repercussions.
Safety Repercussions
Safety is the main reason you need a permit and inspection. The safety repercussions of skipping permits and inspections can be major.
People have died because they didn't use licensed contractors and didn't pull permits.
HVAC equipment can be dangerous if installed incorrectly. Furnaces can blow up. Gas lines can blow up. Your system can leak carbon monoxide.
In 2020, a local family died after installing a water heater themselves. They didn't put it in right and didn't get it inspected. Everyone in that house - even the dogs - died from carbon monoxide poisoning.
That may sound like an extreme situation (and we usually try to avoid scaring people). But that's the risk you run when you skip an inspection.
In Central Ohio, a permit can add between $75 and $250 to the total installation cost. But as someone with a family, skipping a permit and inspection to save that money just isn't worth their lives to me.
Quality Repercussions
Most frequently, quality can suffer when you don't have a permit and inspection. After all, if you don't have an inspection, you don't know if the equipment was properly installed.
HVAC equipment should typically last at least 15-20 years. But incorrectly installed equipment could have a lot of problems in the first couple of years. You may pay for frequent repairs or even replace the system after only a few years.
Recently, we worked with an elderly couple who contracted another company. Their furnace was only three years old, and it already had a burned-up motor. I noticed at least 10 violations between local code and the manufacturer's specifications.
The contractor didn't pull a permit, so there was no inspection. And the contractor's out of business now.
It's horrible to see that happen to people. If someone's going to pay money, then the job should be done right for them.
I see this a lot with DIY jobs too.
A lot of people "know a guy" who could, in theory, install HVAC equipment on the side for a fraction of the cost a licensed HVAC contractor quoted you.
But even some HVAC installation technicians still need guidance from leads and managers to properly install a system.
It's like a doctor. Would you go to an unlicensed doctor for heart surgery?
Chances are you probably wouldn't say, "You know what, my mechanic can do it for a third of the price. I don't know if he knows anything about hearts, but he said he could get the job done for less."
It sounds silly, but if you put it in that perspective, that's what you're asking.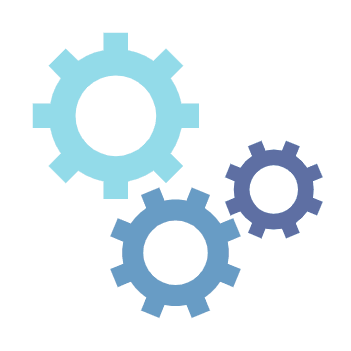 Legal Repercussions
Compared to the safety and quality repercussions, legal repercussions may seem minor. But this is another risk you take when you skip a permit.
Like I said, permits legally allow you to make major changes to your residence or property. Not obtaining that permission can cost you.
If you hire an HVAC contractor and the contractor doesn't pull a permit, then the contractor faces the consequences. But if you do the work yourself, you still need to obtain a permit. Homeowners who don't obtain a permit risk getting fined or going to court.
Making Sure the Job's Done Right
The most reliable way to make sure your HVAC system is installed correctly is to partner with a good contractor.
It's your contractor's responsibility to follow the law. But it's your responsibility to know who you're working with.
When you consider an HVAC contractor, check that they:
Are licensed in your state.
Regularly pull permits.
Include permit fees in the total cost of the installation -- not as hidden fees.
Once you partner with a contractor, you can also check that they did pull a permit. In some cities and municipalities, you can look up permits associated with your home through online portals on your local government's website.
When the information isn't available online, you check by contacting your local government.
Next Steps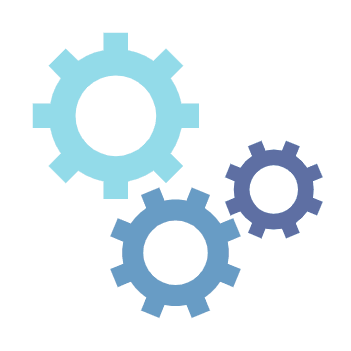 If you'd like to learn more about the best (and worst) practices in the HVAC industry, check out this article on practices we see here in Central Ohio.
Though we can't speak on other areas' HVAC issues, many of the best practices we discuss can help guide you regardless of where you live.
If you'd like to gather more information to help you choose an HVAC partner, we also recommend these articles:
And if you live in Central Ohio, we'd love to help you design your dream HVAC system!
At Fire & Ice, we believe in doing things right the first time - and that means pulling permits.
To get started, enter your zip code below. We look forward to speaking with you!