Back To Resources
Best Heating and Cooling Companies in Delaware, OH
At Fire & Ice, we want our customers to be as informed as possible, even about our competitors. We've compiled a list of companies with good reputations that serve Delaware, Ohio, to help homeowners choose an HVAC contractor that is right for them.
We take pride in our work at Fire & Ice. From the installation of air conditioners and furnaces to annual maintenance visits, to ductless systems and ductwork, we aim to be the best in Delaware, Ohio, as well as the rest of Central Ohio.
Keeping your best interest at heart is our primary goal. That's why we strive to pass on as much information as we can during service visits, sales calls, and on our learning center.
Here's one tidbit we quote often: Nine out of ten air conditioning installations are performed incorrectly.
Sound high? It should.
The North Carolina Alternative Energy Corporation, a nonprofit group, looked at air-conditioner efficiency after installations that adhered to the manufacturers' code. They then compared those numbers to what they found after real-world installations.
The result? 90% of the air conditioners they tested had some problem that caused them to waste energy. (Longer-term effects would include more frequent repairs, comfort concerns, compromised indoor air quality, and a shorter lifespan for HVAC systems.)
Most homeowners buy a new AC or furnace not out of want. They buy because they have to. And the worst time to make that decision is when you and your family are uncomfortable and are looking for a quick fix. You'll settle for the company that can provide the quickest solution. Is it the right solution? A hurried choice can cost you in the short and long run.
Unfortunately, many times we have been asked to "clean up" jobs where a careless technician cut corners.
There are hundreds of HVAC companies in the Columbus, OH, area, and many are specific to Delaware, Ohio. How do you sort out the good from the bad?
To help, we've listed five well-known HVAC companies that service the Delaware area.
At Fire & Ice, we believe we're the best choice for many homeowners, but we don't shy away from the competition. We hope you'll compare our services to these or other companies in the area so that you can make the best choice for your home.
With that in mind, here's an alphabetical listing of some reputable companies that service Delaware Ohio.
CARE Heating & Cooling
CARE Heating and Cooling was founded in 1994 and specializes in both residential and light commercial HVAC systems.
They are known for their commercials featuring the founder, Mike Wiens, who highlights the company's service philosophy: "When you need a company you can trust."
CJS Heating and Air Columbus
CJS has been locally owned and operated since it opened its doors in 1966. It provides services to Gahanna and other areas in Franklin and Delaware counties, as well as Dayton, Ohio; Springfield, Ohio; and Kokomo, Indiana.
Hetter Heating & Cooling
Hetter Heating & Cooling is a family-owned company that installs Trane and Tempstar products.
They also provide services for heat pumps, thermostats, humidifiers, and ductless mini-splits.
Right Way Heating and Cooling
Right Way Heating and Cooling is family owned and operated. Their technicians are licensed, bonded, and insured and undergo a thorough background check.
They have offices in Columbus, Reynoldsburg, and Heath.
Westin Air Heating And Cooling
Westin Air LLC Heating and Cooling was founded in 2005 by Wesley Shankland and Justin Peters. Westin Air has offices in Westerville and Sunbury.
Westin Air sells and installs Trane residential and commercial HVAC products.
How to Choose the Right HVAC Contractor
We've met with thousands of homeowners, and some conversations are more difficult than others. If you haven't budgeted for a new furnace or air conditioning system, but see no other alternative, we'll help you find the best solution. Your comfort is our foremost concern.
Check out our free HVAC Contractor Checklist below, which includes several questions to give you some guidance about your next HVAC partner and investment. It will prepare you to hold your HVAC partner accountable for its practices.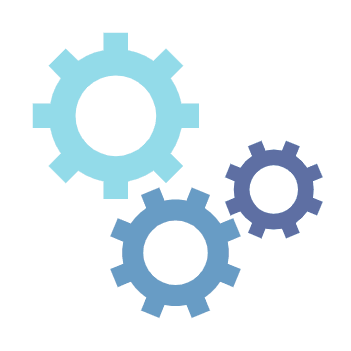 We'd love to be one of the companies you invite to your home, to show you in person what makes Fire & Ice a great choice for your next HVAC system. Schedule your in-home estimate today.
You may also enjoy some of these educational resources on our site: