Back To Resources
Grove City, Ohio's Best Heating and Cooling Companies
At Fire & Ice, we believe in the quality of our service. But we want you to have options because we understand we won't be everyone's first choice. So here's a list of the best HVAC service providers in Grove City, Ohio
At Fire & Ice, we value the integrity of our work. As a top-rated residential HVAC service and replacement provider, keeping your best interest at heart is our primary goal.
When choosing a heating and cooling service provider, don't make a thoughtless, hurried choice, because it might cost you in the long run.
Many homeowners have experienced the horrors of terrible service, from faulty wiring to improper duct sizing. These mistakes can cause issues to your health, potential energy savings, and home comfort.
According to the National Institute of Standards and Technology, measurements indicate that improper installation could increase household energy use for heating and cooling by 30 percent over what it could be. Unfortunately, many times we're asked to "clean up" jobs that are this bad, or worse.
Join Our Newsletter
Receive our newsletter which includes special deals, news, and more.
There are many HVAC companies in the Columbus, Ohio, area including Grove City. I bet you're wondering how to choose with so many providers available. To help, we've included five well-known HVAC companies and contractors that service the area.
At Fire & Ice, we believe we're the best choice for many homeowners, but we also encourage healthy competition since we believe it makes us a better company. To that end, we hope you'll compare our services to these or other companies in the area, to make the best choice for your home.
With that, here are five respected heating and cooling companies that service Grove City, Ohio.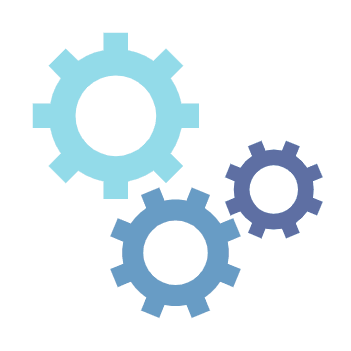 Air Quality Solutions Heating & Cooling was founded by Lowell Titus in 1983 and has been a family-owned heating and cooling company ever since. His son, Larry, took over the company after Lowell's death in 1988.
They are a Lennox Premier Dealer.
American Air Heating and Cooling
Locally owned and operated, this American Air has been in business for more than 30 years.
They have offices in Grove City and Hilliard, OH, and provide full-service installation, maintenance, and repair on HVAC, plumbing, and electrical systems
A member of the Five Star Heating and Cooling Group, Grove City Heating & Air focuses on the Grove City area of town. They have NATE-certified technicians and are Amana Advantage Specialists.
Guaranteed Heating and Cooling
Guaranteed Heating and Cooling provides solutions to residential and commercial systems. For twelve years, they've served the Grove City community.
According to their website, they can service, repair, or install a new unit if needed. They've been locally owned and operated since 1997.
Sears Heating and Cooling
Sears Heating and Cooling replaces furnaces, air conditioners, heat pumps, and water heaters. They also provide repair to any brand of gas fireplaces.
They serve Grove City, Dublin, Powell, Westerville, and Worthington.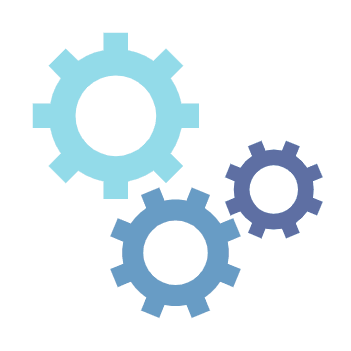 Steps to Take Before Meeting with HVAC Companies
Assess Company Processes
You should first pay attention to the transparency demonstrated by each company. Is the service you're requesting to be performed being thoroughly explained to you? Are all your questions being answered?
Before your service is completed, be sure to check out the type of support that's available to you. A company that will stand by its work in the form of workmanship guarantees is a safer bet than one that won't.
Unfortunately, not all HVAC contractors and companies act ethically. To avoid being scammed, you need to know what to watch out for, especially for repair jobs. A big red flag is when you're told you have multiple 'bad' parts. In the vast majority of air conditioner failures, one defective part compromises the integrity of the whole unit.
Proper research, and gathering second or third opinions from trusted sources, can protect you from those types of companies.
How Big an Air Conditioner or Furnace Do You Need?
In poker, it's called a "tell," a sign from a player that gives away the strength (or weakness) of his hand. A "tell" in the HVAC services business happens when a salesperson is figuring out how big a system you'll need. If they're not doing a Manual J Load Calculation, it is a sign that they are not interested in finding the correct size.
The Department of Energy estimates that "over 50% of HVAC contractors in the United States size heating and cooling systems incorrectly." Why? Because they don't take the 15 minutes or so to do a Manual J.
Join Our Newsletter
Receive our newsletter which includes special deals, news, and more.
You'll get a guess instead of an accurate measurement.
And those who are unlucky and get a size either too big or too small will have to endure uneven comfort, frequent repair bills, and a system that will wear out before it should.
Are the HVAC Contractors NATE Certified?
When choosing an HVAC company to perform these services, you want to verify its technicians' training history. For example, does the company require training for its employees? Are they staying up to date with new systems and practices? Are the technicians NATE Certified?
NATE stands for North American Training Excellence, which offers entry-level certificates, professional certificate exams, and certifications to help HVAC technicians show their expertise. NATE certification ensures that a knowledgeable, well-trained, and highly experienced technician will service your home heating or cooling system.
Read more: Certification Programs: What are they, and why are they essential for your HVAC contractor
How Are the Employees Paid?
The way a company takes care of its employees speaks volumes about the quality of work that they provide. Some companies will take every chance they can to cut corners: the sketchiest ones will find a way not to pay to have company vehicles or uniforms and can skip buying insurance.
How? Easy. They hire workers and pay them as independent contractors. These contractors can bounce from company to company, paycheck to paycheck.
There are two important things to get out of this. The first is that if they suffer some sort of accident while installing an air conditioner on your property, they are not covered by a company. Can you be sued? Yup, through no fault of your own.
"You could be running afoul of the law for not having secured workers' compensation coverage for them," says Belinda S. Barnes, an attorney at Gallagher, Gams, Pryor, Tallan & Littrel in Columbus. "What may be even worse is if they are seriously injured and there's a potential liability claim against you. You may have an uninsured interest because there may be an exclusion for employees in your homeowners' policy."
A heating and cooling company with integrity pays its employees through W2s. They have trained their employees to be good stewards of the company, and the quality of work will reflect that. (Fire & Ice carries two times the state-required liability insurance…just in case.)
The second problem can pop up if the installation/repair is sub-par. Who's accountable? The worker can pass off the blame to the company that set up the job, and the company can pass the responsibility back to the contractor. You are the one stuck in the middle with a crappy unit.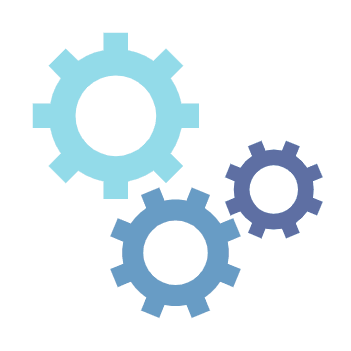 Piece-Rate Vs. Paid by the Hour
Here's one more note about how the employees are paid. It's an unfortunately common practice that employees get paid by the job. That creates an incentive for technicians to finish their job as quickly as possible.
An installation of an air conditioner or furnace typically takes four to six hours. There's also a process once the unit is installed called "commissioning."
It's a series of checks to make sure the new unit is operating within manufacturer specifications. Full commissioning usually takes about 45 minutes for a single unit and 60-90 minutes for a full heating and cooling system.
It's not required that technicians do this. But it does fall under the umbrella of best practices. Your system might run, but you'll have no way of knowing if it's performing at its optimal capacity. A unit that hasn't been fully tested could diminish your comfort level and your energy efficiency.
So, let's go back to the technician who is paid by the job. Will they take the time to commission something? If they can skip a step and get to another job quickly, it benefits their paycheck. That leaves the homeowner with a sub-standard system.
Join Our Newsletter
Receive our newsletter which includes special deals, news, and more.
Contrast this with employees who are paid by the hour. As an added incentive, Fire & Ice rewards technicians who complete jobs that don't require "callbacks" (new units that need to be adjusted) with a bonus.
If they are getting paid by the hour, they can slow down and do the job right the first time.
The benefit for homeowners is knowing that their systems are operating properly on all levels at all times. Operating at these correct levels increases the efficiency, comfort, and longevity of your system.
Read more: The Importance of Commissioning in HVAC
A Contractor's Checklist
To ensure you check all the boxes, check out our HVAC Contractor Checklist! Grove City residents, here's your cheat sheet. We've made you an HVAC expert today. Shh… don't tell anyone.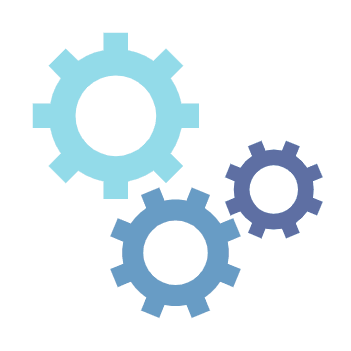 Fire & Ice Customer Reviews: Grove City, OH
Check out our customer testimonials below, both from Grove City. Rob has a new, quiet system that he's pleased with, and Coleen's installation occurred during the COVID-19 pandemic, which necessitated strict adherence to safety procedures:
Next Steps to Getting an HVAC Contractor in Grove City, Ohio
In addition to numerous NATE-certified technicians, all our employees have received over one hundred hours of training per year. As a result, you get GUARANTEED LIFETIME WORKMANSHIP of the equipment we install. This includes all ductwork, maintenance, tune-ups, and installation.
You can find budget-rate services at many companies, but oftentimes you get what you pay for. Don't take chances with your home's comfort.
If you are in Grove City, Ohio, or the surrounding area, give us a call. To verify that we can provide service to your home, check if you're in our service area using the map below.