Back To Resources
Best HVAC Companies in Grove City, OH
At Fire & Ice, we believe in the quality of our service. But we want you to have options because we understand we won't be everyone's first choice. So here's a list of the best HVAC service providers in Grove City, OH!
At Fire and Ice we value the integrity of our work. As a top-rated residential HVAC service and replacement provider, keeping your best interest at heart is our primary goal.
Remember, when choosing an HVAC service provider, put in adequate effort before making a choice. Don't make a thoughtless choice because it'll cost you in the long run.
Many homeowners have experienced the horrors of terrible service. From faulty wiring to improper duct sizing. These mistakes can cause severe issues to your health and home comfort.
According to the National Institute of Standards and Technology, measurements indicate that improper installation could increase household energy use for space heating and cooling by 30 percent over what it could be. Unfortunately, many times we're asked to "clean up" jobs that are this bad, or worse.
There are numerous HVAC companies in the Columbus, OH area, and specific to Grove City, OH. I bet you're wondering how to choose with so many services available. To help, we've included five well-known HVAC companies and contractors that service the Grove City, OH area.
At Fire and Ice, we believe we're the best choice for many homeowners, but also invite healthy competition since we believe it makes us a better company. To that end, we hope you'll compare our services to these or other companies in the area, to make the best choice for your home.
With that, here are five respected HVAC companies that service Grove City, OH.
Custom Air
Custom Air Conditioning and Heating Co. is a full-service HVAC company that has been in operation for 46 years.
According to their website, Custom Air provides service and installs the following brands: American Standard, Nest, Mitsubishi, Honeywell, Goodman, Rheem, and Tempstar. They also carry a wide variety of geothermal products.
Hetter Heating and Cooling
Hetter Heating and Cooling is a family-owned company that installs Trane and Tempstar products.
They also provide services to heat pumps, thermostats, humidifiers, and mini splits. They also hold an A+ rating with the Better Business Bureau.
Grove City Heating & Air
A member of the Five Star Heating and Cooling Group, Grove City Heating & Air focuses on the Grove City area of town. They have NATE-certified technicians and are an Amana Advantage Specialist.
Guaranteed Heating and Cooling
Guaranteed Heating and Cooling provides solutions to residential and commercial systems. For twelve years, they've served the Grove City community.
According to their website, they can service, repair, or install a new unit if needed. They've been locally owned and operated since 1997.
Sears Heating and Cooling
Sears Heating and Cooling replace furnaces, air conditioners, heat pumps, and water heaters. They also provide repair to any brand of gas fireplaces.
They serve Grove City, Dublin, Powell, Westerville, and Worthington.
After Meeting With HVAC Providers, What's Next?
Assess Company Processes
You should first pay attention to the transparency given by each company. Is the service you're requesting to be performed being thoroughly explained to you? Are all of your questions being answered? Before your service is completed, be sure to check out the type of support that's available to you. A company that will stand by its work in the form of workmanship guarantees is a safer bet than one that won't.
Unfortunately, not all HVAC contractors and companies act ethically. In order to avoid being scammed, you need to know what to watch out for, especially for repair jobs. A big red flag is when you're told you have multiple 'bad' parts. In the vast majority of air conditioner failures, one defective part compromises the integrity of the whole unit.
This is just one example of various scams that can take place. Proper research, and gathering second or third opinions from trusted sources, can keep you away from those types of companies.
Certified Training Background
You want to ensure when choosing a company to perform these services that you can verify the training history. For example, does the company require training for its employees? Are they staying up to date with new systems and practices? Are the technicians N.A.T.E. Certified?
To make sure you check all the boxes Check out our HVAC Contractor Checklist! Grove City residents, here's your cheat sheet. We've made you an HVAC expert today. Shh… don't tell anyone!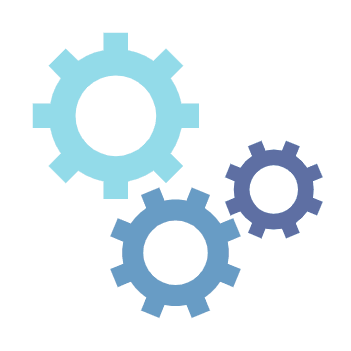 Fire and Ice Difference
In addition to numerous N.A.T.E. certified technicians, all of our employees combined have received over one hundred hours of training per year. As a result, you get GUARANTEED LIFETIME WORKMANSHIP of the equipment we install. This includes all ductwork and insulation, refrigerant piping and insulation, electrical wiring, etc.
You can find budget-rate services at many companies, but oftentimes get what you pay for. Don't take chances with your home's comfort!
Next Steps to Getting an HVAC Contractor in Grove City, Ohio
If you are in Grove City, Ohio, give us a call. To make sure we service your home, check if you're in our service area using the map below.