Back To Resources
Best HVAC Companies in Upper Arlington, OH
A list of reputable HVAC service providers in Upper Arlington, OH! We pride ourselves on our HVAC work, but also want our customers to understand all of their options.
At Fire and Ice, we pride ourselves on performing quality service. From your first sales call to our post-service check-in, it's our job to make sure you have a great experience!
Remember, when choosing an HVAC service provider, before making a choice make sure that you've conducted the proper research. HVAC services can become expensive very fast so it's best to work with a company that is not only qualified but one that values you as a customer too!
The most common issue homeowners experience is a problem with the installation of their system. This includes improper duct sizing, which can cause poor ventilation in your home. Poor air ventilation can result in immediate and long-term health consequences for homeowners like allergies and other respiratory illnesses.
According to the E.P.A., Americans, on average, spend approximately 90 percent of their time indoors, where the concentrations of some pollutants are often 2 to 5 times higher than typical outdoor concentrations.
There are many HVAC companies in Upper Arlington. It's not uncommon that people are lost on how to choose the right one for their needs. To help, we've listed some well-known contractors and HVAC firms that service the Upper Arlington, Ohio area.
Although we believe here at Fire & Ice we're the best choice for many homeowners in Upper Arlington, we also invite healthy competition to continually prove ourselves and the service we provide to our customers. With that said, here are some respected HVAC companies that service the Upper Arlington area.
HVAC Contractors in Upper Arlington, OH
Aire-Flo
Aire-Flo has been serving the Central Ohio area since 1951. Their service areas include Dublin, Upper Arlington, and Westerville.
According to their website, they provide HVAC services to residential and commercial furnaces, air conditioners, and boilers.
Quality Heating and Air Conditioning Inc.
Quality Heating and Air Conditioning Inc. provides HVAC solutions for Pickerington, Commercial Point, Plain City, Upper Arlington, Union County, and more.
Their services include installing and repairing gas furnaces, forced air heating systems, mini-splits, and REME Halos.
Upper Arlington Heating and Air
Upper Arlington Heating and Air offers HVAC services for furnaces, air conditioners, heat pumps, duct cleaning, and dehumidifiers.
According to their website, they can perform installation and maintenance for brands such as Carrier, Coleman, Trane, Amana, Frigidaire, Comfortmaker, Bryant, Goodman, Maytag, Lennox, Rheem, Tempstar, and more.
Wolfe & Sons Heating & Cooling Inc
Wolfe & Sons Heating & Cooling Inc. specialize in installing and repairing Lennox systems. They've been in operation since 1972 and offer a wide range of Lennox products that also includes indoor air quality tools.
Their listed service areas include Upper Arlington, Gahanna, Shawnee Hills, and Powell.
How to Choose: Certified Training Background
You want to ensure when choosing a company to perform these services that you can readily identify their training history. For example, does the company require training for its employees? Are they staying up to date with new systems and practices? Are the technicians N.A.T.E. Certified?
To make sure you check all the boxes, see our HVAC Contractor Checklist. Upper Arlington residents, here's your chance to become an HVAC master!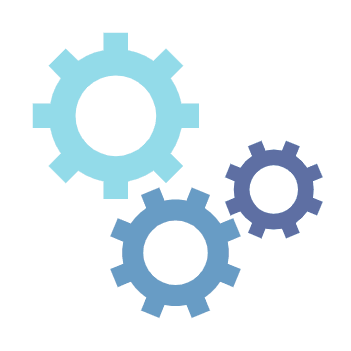 Fire and Ice Heating and Air Conditioning: Heating and Cooling in Upper Arlington, OH
In addition to numerous N.A.T.E. certified technicians, all of our technicians receive 200+ hours of training per year. Our LIFETIME WORKMANSHIP GUARANTEE includes all ductwork, insulation, refrigerant piping and insulation, electrical wiring, etc. With this, your mind can be at ease knowing that your home is properly being taken care of.
Proper installation allows for the best performance from your HVAC system, which makes all the difference in your experience! Don't miss out on quality work by attempting to spend the least, it'll break the bank in the long run!
Next Steps to Getting an HVAC Contractor in Upper Arlington, Ohio
If you are in Upper Arlington, OH us a call. To make sure we service your home, check if you're in our service area using the map below.