Back To Resources
Best HVAC Contractors in Columbus, Ohio in 2023
At Fire & Ice, we want our customers to be as informed as possible, even about our competitors, so we've compiled a list of companies with solid reputations to help any homeowner choose a company that's right for them.
Best HVAC Companies in Columbus, OH
We believe in healthy competition, so we've put together a list of well-regarded local companies to consider along with Fire & Ice for your next HVAC project, including Atlas Butler, Care Heating & Cooling, Columbus Worthington, Five Star, Hetter and Metro Air.
Why list our competitors? Here at Fire & Ice, we meet with thousands of homeowners in the Central Ohio area every year. Because we've developed a reputation for being honest and transparent with our services, we're often asked who some of our main competitors are in the area.
We believe that a company can thrive in a competitive environment with the right mentality. We also want our customers to be as informed as possible. We believe that Fire & Ice is well-suited to meet all of your heating and cooling needs, but it's never a bad idea to compare.
With that in mind, here is an alphabetical list of some of the HVAC companies that have a good reputation in Columbus, Ohio, and the surrounding areas.
Atlas Butler Heating & Cooling
Atlas Butler is the area's oldest HVAC company, tracing its history back to the 1800s.
The name Atlas Butler was adopted in 1934, and throughout its history, the company has focused on both commercial and residential HVAC services.
Care Heating and Cooling
Founded in 1994, CARE Heating and Cooling is an HVAC company in Columbus, Ohio specializing in both residential and light commercial HVAC equipment.
They are often known for their commercials featuring the founder, Mike Wiens, and highlighting the company's service philosophy.
Columbus Worthington Air
Columbus Worthington traces its roots back to 1936.
In the time since, they have serviced tens of thousands of homes and businesses in Central Ohio.
Five Star Heating & Cooling Group
Five Star Heating & Cooling Group is a group of allied HVAC contractors in Ohio.
With locations in and around Columbus and Dayton, the connected contractors that comprise Five Star allow them to service a wide variety of locations throughout the area.
Hetter Heating & Cooling
Hetter Heating and Cooling installs and services residential HVAC equipment.
It is a family-owned company that has been in business since 1963, and prides itself on its training and service.
Metro Air Co.
Metro Air Co. was opened in 1990 and is located in Hilliard. The company services that community and the surrounding areas in Columbus. They offer the following:
HVAC repair
HVAC service
AC installation
Furnace installation
HVAC cleaning
So there are six companies to consider if you're getting quotes for your Columbus, Ohio HVAC installation or repair.
Choose the Right HVAC Contractor
Are you worried about choosing the best contractor? Check out our free HVAC Contractor Checklist, which includes several questions to give you peace of mind about your next HVAC investment. It will prepare you to hold your HVAC partner accountable for its quality and service.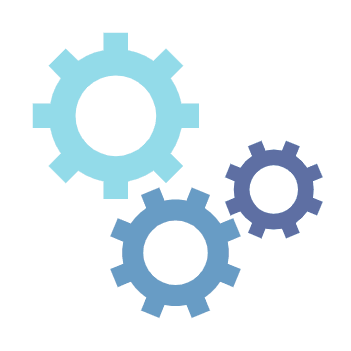 The Fire & Ice Difference
We're never one to shy away from competition, but we believe strongly in our commitment to customer service, mechanical quality, and personal integrity.
ALSO READ: The Fire & Ice Difference
Regardless of who you choose, we'd love to be one of the companies you invite to your home, to show you in-person what makes Fire & Ice a great choice for your next HVAC job. Schedule your in-home estimate today!
You may also enjoy some of these great educational resources on our site: