Back To Resources
Bexley Ohio Heating & Air Conditioning Services
Not sure where to start when choosing heating and cooling services? We have you covered with options to help you stay comfortable year-round in Bexley, OH.
Bexley, Ohio, is home to Capital University, Bullitt Park, and the Jeffrey Mansion. On Main Street, you can find the Drexel Theatre, a favorite spot for film lovers throughout Franklin County.
I'm proud to serve the Bexley, Ohio, community with HVAC services. Homeowners there have treated me well, and Fire & Ice has done its best to return the favor.
We do things the right way when it comes to installing air conditioners, furnaces, and heat pumps, and we'd like to continue to earn your business.
Replacing an expensive piece of equipment is a hard decision. Will your AC give you another year of cooling? Will the furnace make it through the winter? Will a new heat pump satisfy both your heating and cooling needs?
Once you've made a decision, more questions still remain. What brand? What size? What HVAC company?
In this article, we hope to answer a few of those questions so that you have less to worry about.
Do You Need a New AC System?
If your air conditioner is 15 years or older, it's time to consider a new one. If you don't replace it in a timely manner, a couple of things might happen:
The cost of repairs will increase as your unit deteriorates. Some major part replacements can cost thousands of dollars. When the repair is comparatively small, that doesn't mean your air conditioner will maintain its efficiency if you leave it alone for a year, a month, or even a week.
Your AC, which was efficient when it was brand new, becomes inefficient. Parts can lose effectiveness over the years even if your unit still runs. That can lead to hot and cold spots in your home and will drive up the cost of your electricity bill.
If you're in the market for an air conditioner, we can provide you with a range of prices that you can plan your budget accordingly.
The cost of replacement for an air conditioner in a residential home can range between $4,350-$12,095. This includes labor and permit fees.
This range also covers a variety of system sizes and levels of sophistication, including variable-speed AC systems. The factors that can affect the price of your air conditioner replacement include:
Capacity/power of the system
Efficiency
Modifications to your existing system and ductwork
Line set protection
Installation costs
Tax credits and rebates
Read more: Cost of an Air Conditioner Replacement in 2023, a Complete Breakdown
How Much Does a Gas Furnace Replacement Cost?
A new furnace replacement can cost between $3,000 - $7,600, depending on the size of your home, the efficiency of your new furnace, and the sophistication of the equipment. That includes labor and permit fees, not just equipment costs.
Read more: How Much Does a New Furnace Replacement Cost in 2023?
Some items that affect the cost of any new furnace installation:
Capacity (size) of the furnace
The efficiency of your new furnace, and how it relates to your whole HVAC system
Speed options related to the blower motor can increase cost but also increase your energy savings and comfort
Matching equipment so that the technology is compatible. The blower motor in your furnace needs to match the output of your air conditioner or heat pump.
Possible additional costs include the following:
Ductwork and ventilation modifications
Installation of a natural gas line if you're converting to a gas furnace
Indoor air quality products such as HEPA air filters and humidity-controlling products will increase your initial cost but can potentially save you money long-term
How Much Does a Heat Pump Cost to Replace?
When many homeowners think about heat pumps, they think only about the outdoor unit. But there's more. Here's a short list of some common items that will come standard with almost any new heat pump installation:
Indoor and outdoor equipment: Depending on whether it's heating or cooling your home, a heat pump draws heat from inside, or it pulls it from outside and moves it to the opposite location. To do so, a heat pump needs coils inside and outside to facilitate this transfer.
Drain line: A new heat pump typically comes with 15 feet of drain line. If the location of your equipment requires a longer line, there may be a higher charge.
Thermostat: Your current thermostat may already be compatible with your new equipment. But if your current thermostat isn't compatible, you may need a new thermostat.
Outdoor pad: The pad that your heat pump is on makes a difference. It should be sturdy, level, and weather-resistant. At Fire & Ice, we use plastic pads that do this.
Snow legs: Your equipment needs space to breathe. Snow legs keep the outdoor unit off of the ground and protect the heat pump from overheating or condensation buildup.
Electrical components: This includes the electrical disconnect and conduit from the disconnect to the heat pump.
Some of these will result in additional costs beyond the base equipment. Others will come standard.
The cost of a heat pump replacement can range between $4,900 - $12,500. This range accounts for the cost of the equipment, labor, and other fees. This range also covers a variety of system sizes and levels of sophistication, including variable-capacity heat pump systems.
Can You Benefit from Ductless Mini-Splits?
Based on the number of sales calls we make, ductless mini-splits are a hot commodity. They heat and cool, and are the most efficient HVAC product on the market. Ductless mini-splits are an ideal solution for certain heating and cooling problems. They give you a high level of control over your home temperature while reducing costs.
Some homeowners get mini-splits to run during the summer to cool a room that lacks ductwork (basement, attic, etc.). Others use them year-round. This is often the case for areas like guest houses, finished basements, or garages that double as workrooms.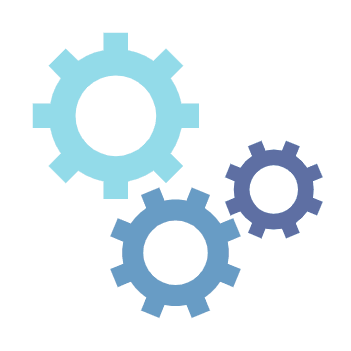 One head of a ductless mini-split can heat/cool one room. If more is needed, we need to install multiple heads. This is called zoning; each room or space is a separate zone.
You should expect to pay between $5,000 to $8,000 per zone. If you have more than two zones, you can expect to pay $11,000 and up. For a full house of ductless units, expect to pay $20,000 or more.
Read more: Ductless Mini-Splits: A Comprehensive Cost Breakdown
How Often Should Residential HVAC Systems Be Cleaned in Bexley, Ohio?
The #1 reason homes lose energy efficiency and comfort is because their HVAC systems aren't serviced yearly. We recommend that your HVAC units receive maintenance once a year. Spring is a good time to get your AC in shape, and fall is the peak time to check out your furnace.
Routine maintenance can save hundreds of dollars per year in energy costs and will help your system avoid suffering an early death.
And manufacturers require that preventative maintenance is done to the system in order to keep your warranty valid.
We have three different types of maintenance plans that cover a range of benefits for each plan.
Will an HVAC System Cleaning Reduce Your Home Energy Bills?
In HVAC, cleaner is better. That applies to every aspect of your system, from the air conditioner to the furnace's blower motor to your vents to the air filter.
Dirt and dust are the enemies of machines. A dirty fan has more of a load to carry, so it has to work harder. A clogged air filter suffocates your furnace, putting an unnecessary strain on it.
A clean system won't have to run as much because it will be more efficient. That will save you money on your gas and electric bills.
It will also provide cleaner air and a more comfortable environment.
Do HVAC Contractors Need to Be Licensed in Bexley?
Unlicensed contractors can't pull permits, and contractors who operate without a license are breaking the law. In Ohio, unlicensed contractors can be charged with up to a fourth-degree misdemeanor.
Before you do any business with an HVAC company, make certain they are licensed.
Why Should You Choose a NADCA Member to Have Your Air Ducts Cleaned?
The company you choose to clean your ducts should be certified with the National Air Duct Cleaners Association (NADCA) and NAFA (National Air Filtration Association). They also need to be licensed with the State of Ohio, and be trained through and members of the IAQA (Indoor Air Quality Association).
Anyone can come into your home and stick a vacuum into your vents and tell you that their cleaning method is adequate. But wouldn't you rather have a professional clean every bit of dust and debris from your ducts, and then offer to disinfect them? Proper training is vital.
If you want to see the difference in types of cleaning methods, please watch the video below:
Fire & Ice Customer Reviews: Bexley, OH
We love seeing happy customers! See what people are saying about our services:
"Fire & Ice met my expectations for replacement of both my A/C and Heating System. I worked with Josh and Scott in sales, they spent the time to properly size my system and match me to the best value system for my needs. Bryan led the team to install in a non contact and safe manner on the week of April 17th 2020 during our pandemic. It was important to have a group that took this situation seriously and give us the confidence to make this necessary investment. We also improved our filtration system and added their air quality products. The pricing was competitive and financing made it an easy decision."
- Mark D. Bennett
HVAC Sales and Maintenance in Bexley
Knowing the process and price of HVAC equipment will allow you to hold HVAC companies accountable when you decide to invest in a new system or repair your existing one.
Whether you live in Bexley, Ohio, or anywhere in Central Ohio, I hope this article gives you an idea of what to expect and what questions to ask so you'll feel more confident about your investment. The result will be a comfortable, efficient, long-lasting product.
Simply fill in your zip code in the map below to see if you're in our service area.