Carrier Comfort 95 (59SC5) Gas Furnace Review: Benefits, Cost
The U.S. Department of Energy indicates that a 20-year-old furnace wastes at least 22% of the energy it consumes. That means that for every dollar you're pouring into your heating costs, 22 cents is being wasted. If your budget is a concern, you have to ask yourself if it is worth hanging onto an appliance that's so inefficient. Might it be time for a change?
If your furnace is 20 years old or so, and you're in the market for a replacement, you've come to the right place.
We offer the Carrier line of furnaces for a good reason: Their products are well-made and reliable. Even a mid-range unit provides a significant boost in efficiency over furnaces from two decades ago.
But how do you find the right furnace for your home? After all, you don't want to spend thousands of dollars and get stuck with a furnace that doesn't meet your needs.
At Fire & Ice, we've sold thousands of furnaces, so we have a good idea of how you can refine your search to meet your comfort level.
If you're in the market for a new furnace and considering a Carrier, this review will provide you with the Carrier Comfort 95 59SC5's features, specifications, and pricing information.
By the end of this article, you should have a better idea if it's right for you.
What Are the Benefits of the Comfort Series 95?
If you don't want to spend top dollar on a gas furnace, but still want a new unit that's energy-efficient and reliable, we have an answer. The Carrier 59SC5 is a mid-range gas furnace in terms of price, but almost matches its higher-priced cousins when it comes to efficiency.
The benefit is that you have an ECM motor, which is more efficient compared to an older furnace. (ECM stands for electronically commutated motor.) An ECM motor is more efficient than the PSC - permanent split-capacitor motor; it lowers the electrical consumption of an AC or furnace while it's working to move air through the system.
If you were reluctant to run your fan all of the time because it was expensive, you won't have that excuse anymore. Now you can run your fan even if you don't need heating or cooling, because it is much more efficient. Running the fan allows for a better mix of warm or cool air all year long.
All sizes are Energy Star certified. Appliances with this label save energy, save money, and help protect the environment by generating fewer greenhouse gas emissions than typical appliances.
​It has a fully-insulated cabinet for quiet induced draft operation.
Carrier Hybrid Heat systems combine a gas furnace, a split-system air-source heat pump, and a thermostat (purchased separately) that automatically switches between the two different sources as needed.
The Comfort 95 Carrier 59SC5 features Comfort Fan technology that allows you to choose your fan speeds in "Constant ON" mode from a compatible thermostat even though this unit has a fixed-speed blower. Choosing a compatible thermostat will help maximize your system by managing temperature, humidity, ventilation, and indoor air quality.
The control board gas heating monitors the safety devices nonstop during heating operation. If for any reason a safety device activates, a status code is displayed on the control board alerting you to a potential problem.
The 59SC5 can be installed with any compatible electric heat pump to be used like a dual-fuel system that automatically switches between electric and gas heating for increased energy savings.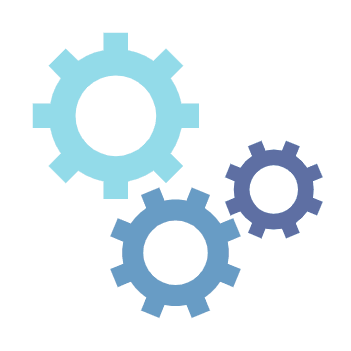 What Are the Specs of the Carrier Comfort 95 Gas Furnace?
Gas valve technology: Single-stage
Up to 95.5% AFUE heating efficiency (Annual Fuel Utilization Efficiency is the percent of heat produced for every dollar of fuel consumed.)
Multi-speed blower motor
4-Way multipoise design for upflow, downflow, or horizontal installation: this makes it handy for installers who might have to work in a tight space.
More than twelve different venting options, including optional through-the cabinet downflow and horizontal venting
Ideal condensing furnace height 35" cabinet: short enough for taller coils, but still allows enough room for service
Silicon nitride power heat hot surface igniter
Aluminized-steel primary heat exchanger
Stainless-steel condensing secondary heat exchanger: This is what gives the furnace its high efficiency rating
High-quality corrosion-resistant prepainted steel cabinet with hemmed edges for safety
Direct-vent/sealed combustion, single-pipe venting, or ventilated combustion air
ECM blower motor, single-speed inducer motor, and single-stage gas valve
Self-diagnostics with SuperBrite LED
Approved for twinning applications (60-12 through 120-20 sizes, only). Twinning is defined as two identical model residential gas furnaces connected to a common duct system
Approved for manufactured housing/mobile home applications with MH accessory kit
Convenient air purifier and humidifier connections
Certified to leak 2% or less of nominal air conditioning CFM delivered when pressurized to 1-in. water column with all present air inlets, air outlets, and condensate drain port(s) sealed
20-gauge, galvanized steel with appliance finish
Baked-on urethane base coat and polyester top-coat paint in taupe metallic
How Furnaces' Efficiency Is Measured
AFUE measures a gas furnace's efficiency in converting fuel to energy. A furnace that has an 80 percent AFUE rating can turn 80 percent of the energy it consumes into heat. The other 20 percent is used during the heating process.
What is a good AFUE?
A higher AFUE rating means greater energy efficiency. The minimum standard AFUE for new furnaces is 78 percent. A mid-efficiency furnace usually has an AFUE rating between 80 and 85 percent, while a high-efficiency unit has a rating between 90 and 97 percent. The Comfort 90's 95.5% rating put it near the top.
What Equipment Can I Pair with the Carrier Comfort 95?
When used in conjunction with the right air conditioning system, it boosts SEER ratings, resulting in terrific cost savings throughout the year. (SEER is the acronym for Seasonal Energy Efficiency Ratio. This is the ratio of the cooling output of an air conditioner over a typical cooling season.)
When paired with a compatible thermostat, you can take advantage of the Constant On mode to get more fan speed options. When it's in Constant On mode, the fan periodically stops in order to give time for the condensation to drain away. This prevents moisture from being blown into the ducts.
Air conditioners that will prove to be the best fit are from the Carrier Comfort series: the Comfort 13 Central Air Conditioner, and the Comfort 14 Coastal Air Conditioner.
Who's the Right Fit for the Carrier Comfort Series 95 Gas Furnace?
When we first sit down with a customer, we always address the quality of the air, how the house feels, what works temperature- and humidity-wise in the home. The best fit for this is a homeowner who is budget-conscious and is content with the comfort of their home.
It will provide plenty of heat in the winter, and, in the summer, you can run the fan to push the AC air through efficiently.
This would be a modern replacement of what homeowners already have if they've never upgraded their furnace in the past. A 20- or 25-year-old furnace has an efficiency rating of about 60%. This is far more efficient.
If you have a lot of comfort concerns, this unit will not satisfy many of them. If you're uncomfortable in the winter because of dry air, and are plagued by hot and cold spots in the house, this isn't a good match for you.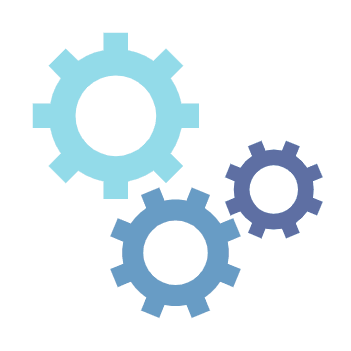 What Is the Cost of a Comfort Series 95?
The price is between $4,200 and $4,800. At Fire & Ice, our estimates include the cost of equipment, labor, and any additional fees. The factors that can affect the price of your heat pump replacement include:
Capacity/power of the system
The HVAC equipment that you're not replacing
Modifications to your existing system
Line set protection
Tax credits and rebates
Other Gas Furnace Options
Some homeowners care only about getting a furnace without spending a fortune. Their furnace is broken; they don't want to be cold; they don't have an HVAC savings account. They want something affordable, efficient, and reliable.
This is also a good model for those people who are certain that they're going to sell their house within a year or so.
For customers who are certain that they will be living in their home for longer than that, you might want to consider the next step up: the Carrier 59TP6, which is a two-stage, variable-speed furnace. The two stages allow you to have more control of how much fuel the furnace is using, and can supply a little bit of heat or a lot, depending on the house's temperature.
If you wanted to look at Trane furnaces, the next step up would be an S9X2, which is a two-stage, fixed-speed furnace with an ECM motor.
Comparing the Carrier 59SC5 Furnace
See how the Carrier 59SC5 Furnace stacks up to other comparable units.
| | | | | | |
| --- | --- | --- | --- | --- | --- |
| Product | 58TN | S9B1 | 59SC5 | XC80 | 59SP5 |
| Brand | Carrier | Trane | Carrier | Trane | Carrier |
| Efficiency (AFUE) | 80 | 92.1 | up to 96.5 | 80 | up to 96.5 |
| Blower Motor | ECM-Variable Speed | ECM Multi-Speed | ECM- Multi Speed | Variable | ECM-Multi Speed |
| Gas Valve | 2-stage | 1 Stage | 1 Stage | 2 Stage | 1 Stage |
| Humidity Control | No | No | No | Yes | Yes |
| Sound Insulated | Yes | No | No | Yes | Yes |
| Communicating | Yes | No | No | Yes | No |
Carrier Installation and Service in Columbus, OH
By now, you should know: What makes the Carrier Infinity 20 different, whether or not it might be the right furnace for you, and what the next steps are to finding your perfect system.
If you're in our service area, the last step is to contact us to schedule your free, no-pressure estimate. You'll get the exact pricing and a variety of recommendations to match your budget and comfort needs.

Our service area is below.
Meanwhile, here are some related articles we hope you will find informative:
Learning Center
Explore our learning center. It's a comprehensive section focused on answering your questions, providing detailed information, and tips that will improve buyer education when it comes to your home's HVAC system.
results found for ""