Back To Resources
Carrier Infinity 98 59MN7 Gas Furnace Review (Features, Cost)
The Carrier Infinity 98 59MN7 is a top-of-the-line furnace for those who want ultimate comfort during the winter. We'll examine its features and cost.
What furnace should you get when it's time to replace your existing unit?
That's the multi-thousand-dollar question. It's not a small investment, and you'll be living with your decision for a long time. If properly installed and used, it should last up to 15 years or more, and provide comfort and security.
So selecting the right furnace matters a lot.
We install a lot of Carrier Infinity 98 furnaces (also known by its model name 59MN7) because it's the "right" choice for many of our customers. This article is to help you find out if it's right for you.
This article will also help you decide if it isn't for you. We want you to have the best fit for your needs. Not every home is built the same, nor are any two customers going to have the same wants and needs.
What Are the Features of the Carrier Infinity 98 Gas Furnace?
This furnace is for someone who wants ultimate comfort during the winter. It can adjust to the home's needs. This is Carrier's top-of-the-line.
This is perfect for homeowners who want a furnace that is:
Fully-communicating

Fully-modulating

High-efficiency
It can work with any AC, but it works especially well with Infinity Series variable-speed outdoor air conditioners. A Carrier Infinity® Control thermostat and an Infinity Air Conditioner or Heat Pump can be used to form a complete Infinity System.
They work together to find the ultimate set-up. Sometimes you need less airflow and more compression. The system will go back and forth to find the perfect temperature and stay there.
With Greenspeed Intelligence technology, the equipment runs quietly and at different speeds. This capability allows the unit to operate on longer run times. That can help eliminate those pesky cold spots in your home.
It's billed as being the quietest furnace in the industry, with sound levels as low as 38.4 decibels. That's quieter than a conversation.
It's 98½% efficient. One hundred percent would be a perfect score. At 98½%, 98 and one-half cents out of every dollar spent on fuel are heating your home.
Your existing furnace might be suffering inefficiencies from lack of upkeep, corroded parts, improper or leaking ductwork, poor filtration, or other problems. Your existing furnace's true efficiency might be as low as 60-70%. Making the jump to the one that's 98% efficient will have a large impact on your fuel bills.
This unit is Energy Star® certified, meaning it meets strict energy-efficiency guidelines set by the U.S. Environmental Protection Agency.
Comparing the Carrier 59MN7 Furnace
See how the Carrier 59MN7 Furnace stacks up to other comparable units.
Product
XC95M
59MN7
59TN6
S9V2
59SC2
Brand
Trane
Carrier
Carrier
Trane
Carrier
Efficiency (AFUE)
97.3
98.5
96.7
96
up to 92.1
Blower Motor
Variable
ECM-Variable Speed
ECM-Variable Speed
Variable
ECM- Multi Speed
Gas Valve
Modulating
Modulating
2 Stage
2 Stage
1 Stage
Humidity Control
Yes
Yes
Yes
Yes
No
Sound Insulated
Yes
Yes
Yes
Yes
No
Communicating
Yes
Yes
Yes
No
No
Outside Two-Stage
Unit Compatible
Yes
Yes
Yes
Yes
What Does a Communicating Furnace Do?
The furnace can be fully communicating with the outdoor air conditioner or heat pump to provide a constant temperature.
If the thermostat calls for an increase or decrease in temperature, the furnace can increase or decrease the compressor speed while also increasing or decreasing the blower fan to find the ideal temperature and humidity.
This furnace provides 3.5 times tighter temperature control than single-stage furnaces. This means that if you set your thermostat to 72 degrees, the furnace can maintain that temperature almost exactly. You can choose your ideal temperature and humidity, and forget it. It will do the work for you. Think of it like cruise control in your car. You can set your speed, and the car will make minor adjustments to keep the speed as constant as it can.
It also learns as it heats, constantly adjusting for the humidity and outside temperature.
Hot air tends to be dry. The Infinity 98 knows this, so when it senses that the humidity level is dropping beyond a comfortable range, the gas valve lowers the flame so not as much heat is created. While doing that, it increases the fan, so the indoor temperature remains the same.
The Infinity control allows you to easily program your system, has zoning capabilities, and even reminds you when it's time for maintenance on your system.
The Infinity Gas Furnace also features four-way multipurpose installation flexibility. The 59MN7 can be vented as a direct vent/two-pipe furnace or as an optional ventilated combustion air application.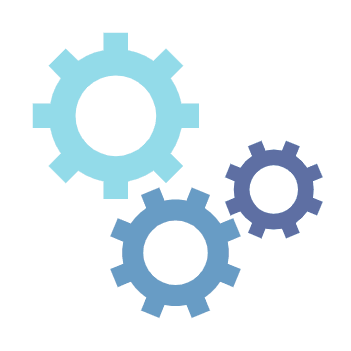 What Does the Modulating Gas Valve Do?
This allows the unit to run at 1% increments between 40% and 100% capacity. Whereas entry-level systems, known as single-stage, just have "on" and "off" for their gas valve, the 98 has up to 60 different stages of fuel utilization. What this means for you is that if you only need a little bit of heat, the 98 will give you only a little bit of heat.
With less sophisticated systems, you're getting 100% of the furnace's output any time it's on. This is a waste of fuel, and therefore a waste of your money. It will heat your home adequately, but not nearly as efficiently.
It also means the furnace will be shutting on and off a lot more, which can produce more wear and tear on the unit long-term. While proper maintenance can prevent most problems in any system, you won't have this concern with a modulating system such as the 98.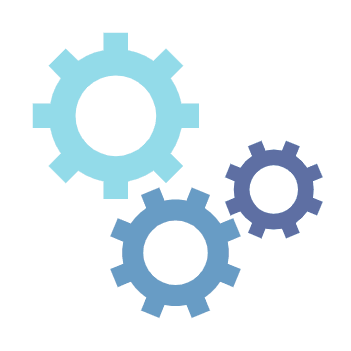 What's the Efficiency Rating for the Carrier Infinity 98 Mean?
The Carrier Infinity 98 can get up to just over a 98% AFUE rating.
AFUE stands for Annual Fuel Utilization Efficiency. It is a measure of furnace efficiency. AFUE uses percentages (up to 100%) that signify how much usable heat is produced by a furnace. For example, an 80 AFUE furnace will produce 20% waste gas, while 80% of the fuel it burns will go toward heating your home.
The measurement was created by the American Society of Heating, Refrigerating, and Air-Conditioning Engineers (ASHRAE) and has been implemented as a mandatory rating standard by the Department of Energy.
The highest-efficiency furnaces can reach about 98%, meaning that the Infinity 98 is about as efficient as it gets.
It also means that you're not having to pay as much for the same level of heating. Higher-AFUE systems are more expensive to begin with, but they will save you some money in the long run.
Who Should Consider a Carrier Infinity 98?
The Carrier Infinity 98 is a great fit for a homeowner who has an existing gas line and who wants more consistent temperatures throughout the home.

If your home has uncomfortable cold spots in the winter, the variable-speed blower and the modulating gas valve will help to ensure warmth throughout your home.

If you have a zoned home, this model will help. Zoning refers to houses that have a large temperature discrepancy between upstairs and down, or may have a room at the end of the duct run that doesn't get its fair share of heat, or has an attic that is constantly too warm. Because the Infinity 98 can run for a long time while it delivers even heat, the more it can condition the cold air.

This is also a good model for people who want to replace both the AC and furnace at the same time. The 98 pairs perfectly with a Carrier communicating air conditioner, which would work in tandem with a Carrier thermostat.

This furnace is a good choice for families that plan on being in their homes for at least 5 years or longer. It's a higher initial investment than other models, but its fuel efficiency will pay off long term in your gas bills, especially if it's replacing an old furnace with an efficiency of 60-70%.

If your home has deficiencies in the ductwork, hot air (and cold) may have a harder time reaching certain rooms. And if these cold spots can't be fixed with simple duct alterations, the variable-speed motor and modulating gas valve will go a long way toward providing warmth where it's needed.

If you have a very dry house (with an indoor relative humidity of 30% or lower), the Infinity 98's modulating gas valve can adjust so it's not burning up as much humidity. The lower the humidity, the cooler you will feel, regardless of the temperature. A home that's about 50% humidity will feel more comfortable. When the Infinity 98 adjusts its heat, the air is less scorched, meaning that the humidity doesn't drop as much.

What's the biggest factor for you, cost or comfort? If your answer is "I need the most affordable option," there may be better options. Lower-priced furnaces can still heat your home and can provide years of worry-free comfort. But if you answered "Comfort," the 98 was built with you in mind.
Who is the Carrier Infinity 98 Not a Good Fit For?
If you're happy with your current furnace's efficiency and level of comfort, a lateral move to a new furnace that doesn't have communicating functionality and a variable-speed blower isn't necessary.

If you're on a tight budget, it may not make sense to spend $6,000-$7,000 on a new furnace.

If you plan on being in your home for a short time, say less than five years, you won't see the energy savings offset the initial cost of the furnace.

If your home is free from cold spots in the winter (or you think they're not worth worrying about) and you're not worried about low humidity, then a lower-end model of furnace might be a better choice.
How Much Does the Carrier Infinity 98 Cost?
The Carrier Infinity 98 costs between $6000 and $7000. The cost will depend on the complexity of installation, if modifications need to be made to your duct system, and a variety of other factors. The size of your home will also be a major variable in terms of how much this furnace will run. The larger the home, the larger the furnace will need to be, the higher the price.
What to Do Next
By now, you should know a few things: what makes the Carrier Infinity 98 different, whether or not it might be the right furnace for you, and what the next steps are to finding your perfect system.
The last step is to contact us to schedule your free, no-pressure estimate. You'll get the exact pricing and a variety of recommendations to match your budget and comfort needs.
Meanwhile, here are some related articles we hope you will find informative:
How Much Does a Heat Pump Cost to Replace in 2021?

How Much Does a New Furnace Replacement Cost in 2021?
Cost of an Air Conditioner Replacement in 2021