Back To Resources
Ways Columbus and Central Ohio Deal with Litter
We examine the multiple ways that Central Ohio and Columbus promote recycling, reduce landfill material, pick up litter, and keep neighborhoods and highways clean.
Litter is a problem that's entirely man-made. We can't blame it on the climate or politics or crime rates, or anything else. We've all littered at some point, and some products simply can't be recycled or reused.
Litter can be found everywhere: in rivers and creeks, along the highways, and in our backyards. Nobody likes to look at it, and its detrimental effects reach far and wide.
It harms soil, wildlife, waterways, the economy, businesses, and neighborhoods.
There's no single solution to getting rid of it, but that doesn't mean that Columbus isn't trying. You can find multiple ways Central Ohio combats litter: through landfills, community programs, recycling, and even a failed attempt at burning the stuff.
This article looks at a few of the efforts.
Franklin County Sanitary Landfill
Traveling south of Columbus on I-71 near Grove City, you can hardly miss the humongous mountain of green.
Underneath that, growing day by day, is the city's landfill, better known as the Franklin County Sanitary Landfill (FCSL). It began in 1985 and has about 42 years of life left. Every year, approximately a million tons of waste is added. The entire landfill covers about 283 acres.
Join Our Newsletter
Receive our newsletter which includes special deals, news, and more.
It's run by the Solid Waste Authority of Central Ohio (SWACO), which gets its revenue primarily through fees levied on the disposal of solid waste at its facilities. Every Franklin County resident has to pay $39.75 per ton of litter dropped off.
The landfill also earns funds from the collection and sale of methane created to Aria Energy, which converts the methane into natural gas. There is enough energy created from the gas to power 5,000 homes daily.
What Material Can Be Diverted from the Landfill?
As Franklin County's population continues to grow and the economy remains strong, the amount of waste being generated on both a community and an individual level has increased.
The Top 10 items most commonly found in Franklin County's litter are:
Food scraps – 15%

Corrugated cardboard – 10%

Other compostable items and fiber – 9%

Magazines, Newspaper, Office and other paper – 8%

Bulky and durable goods - 7%

Construction and demolition materials - 4%

Plastic containers - 4%

Wood pallets – 4%

Textiles – 4 %

Yard waste - 3%
Combined, these items make up 68% or 772,234 tons of the material being landfilled.
The good news is that the materials being sent to the landfill have remained relatively the same as the local population grows. Even better news is that the amount of materials being reused, recycled, or composted continues to increase. In fact, Franklin County's diversion rate (50%) exceeds the national average (34%).
But there is still work to do. More than three-fourths (76%) of landfilled materials have the potential to be reused, recycled, or composted.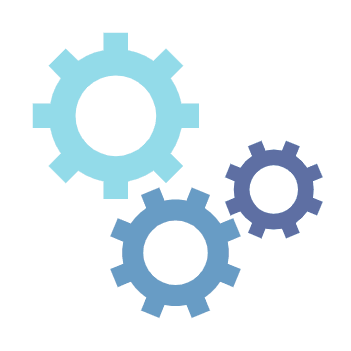 SWACO'S Other Efforts to Keep Central Ohio Clean
In support of its goal to reduce Franklin County's reliance on the landfill through reuse, reduction, and recycling, SWACO offers programs and services for residents, businesses, schools, events, and communities.
● Negotiated rates for recycling and trash-hauling services
● Grants for schools, nonprofits, government entities, and events to offset the cost of recycling efforts
● Public education to educate consumers about the importance of recycling
● Drop-off centers for recycling, household hazardous waste, electronic waste, pharmaceutical waste, and other items that should be diverted from the landfill
● Yard waste compost services
A 2019 audit of 20,000 Columbus households found that about 75% of residents participate in recycling, but one in four put items in their recycling containers that are not accepted in Franklin County's curbside recycling program.
In Franklin County, curbside recycling service is available to more than 96% of households, and SWACO operates more than 60 recycling drop-off locations for residents and businesses that don't have recycling services.
Central Ohio Steps Up Its Recycling Efforts
Every Central Ohio resident generates an average of nine to ten pounds of waste each day, and about half of that material is sent to the FCSL.
With only so much landfill space available, it's more important to reduce, reuse, recycle, compost, or divert as much as possible.
The City of Columbus will launch its Weekly Residential Recycling Collection in Summer 2023. The recycling collection will be expanded to weekly from bi-weekly. This service is expected to increase the amount of collected residential recyclable material by 25 to 40%.
Join Our Newsletter
Receive our newsletter which includes special deals, news, and more.
The expansion is one of several new programs the Columbus Division of Refuse Collection is leading to support the city's Climate Action Plan goals. Reducing the amount of waste going to the landfill will reduce carbon emissions to help Columbus achieve carbon neutrality by 2050.
The weekly collection will help the city approach the Climate Action Plan's goals to divert 95% of recyclable materials and 95% of organic materials -such as food and yard waste - from the landfill.
It will also help educate residents on proper waste disposal.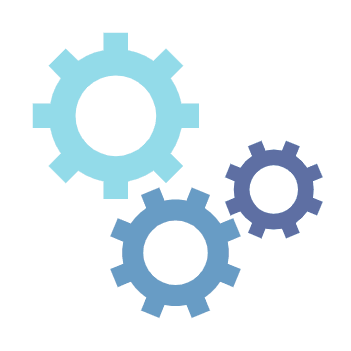 A Look Back at Columbus' Infamous Trash-Burning Power Plant
To demonstrate the problems with burning trash for energy, look no further than the short-lived Columbus Trash Burning Power Plant. Groundbreaking was held on November 1, 1979, and it began operations in 1983. It burned 3,000 tons of trash and coal to produce 90 megawatts of electricity.
Unfortunately, it was plagued with problems from the start and was often referred to as the "cash-burning power plant."
Pantyhose would become entangled in machinery, and bowling balls would break machines, not to mention the toxic fumes being emitted. Dioxin levels went up for miles around the plant.
It cost $200 million to build, but the city found itself borrowing to pay the interest on money it had borrowed to build the plant.
The Federal Environmental Protection Agency issued an emergency order directing Columbus to fix the air pollution coming from the smokestacks. That cost estimated by the city was an additional $65 million.
The complex closed in 1994 after the city decided against installing anti-pollution equipment. The taxpayers ended up having spent $438.3 million through 2010 to pay off the plant.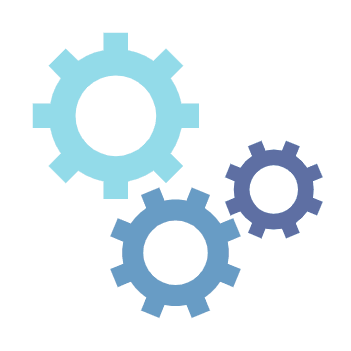 Small Efforts Can Make a Huge Difference
Community groups dedicated to eliminating trash both large and small are all over Central Ohio. Here are just a few:
Columbus Litter League: A baseball-themed litter reduction program in Columbus
Keep Columbus Beautiful: a City of Columbus community improvement program and a national affiliate of Keep America Beautiful. In 2022, the program supported 10,104 volunteer cleanups that resulted in getting 292,582 pounds of litter off our streets. Volunteers contributed 39,366 hours
Kick Butt Columbus!: An annual clean-up event created to remove trash from exit and entry ramps
Adopt an Area: This is designed to ensure Columbus's major corridors and main neighborhood arteries of the city's urban areas remain litter-free
Pick It Up Columbus: Guidelines and helpful information about how to organize a clean-up crew
Ohio EPA: Ohio EPA was created on Oct. 23, 1972. It combined environmental programs that previously had been scattered throughout several state departments
As part of Ohio's Climate Action Plan, Mayor Andrew J. Ginther increased funds to fight litter and illegal dumping. This funding helped build two new Waste and Reuse Convenience Centers that create a new place to drop off waste materials and hire more staff to help collect even more litter
Sponsor a Highway
The Sponsor A Highway Program is a corporate sponsorship initiative that allows businesses and individuals the opportunity to help keep our nation's highways safe and clean. For a fee, sponsors can choose to support roadside maintenance and beautification efforts on major highways.
The program helps to reduce the costs of litter removal by ODOT (Ohio Department of Transportation).
Fire & Ice Heating and Air Conditioning is becoming part of this program in a big way. The company is paying for crews to clean up 200 miles of highway in and around Central Ohio.
Cleanup will be performed on all 200 miles once a month for 24 months. Starting in the summer of 2023, you'll see signs dotting the roads where crews will remove debris. We are partnering with ODOT and approved vendors to clean litter from 200 miles of Central Ohio highways monthly. We are also working with local communities to pick up litter during community-wide events.
It's a massive clean-up effort that's tackling more miles than anyone in Ohio by tenfold.
Fire & Ice's owner, Scott Merritt, said, "It's the right thing to do for our community and the planet."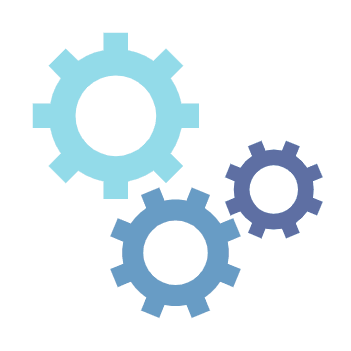 A Little Litter Is a Big Problem
At Fire & Ice, creating a cleaner, more sustainable environment begins at home. We will do our part where we can to make a difference in our community.
We hope that you can take some information about Central Ohio's efforts and apply it to your everyday life. Together, we can create a better world.