Your Guide to Columbus Home Shows
Maximize Your Home Show Experience
When's the last time you went to a home show or similar trade show? The answer, for some, is "never." So if you're reading this, you might be looking for some tips to get the most out of your initial experience.
You're in luck.
At Fire & Ice, we exhibit at numerous shows throughout the year, so we've seen it all. And while we might not have everything down to a science, we've seen what works for attendees that eventually become our customers.
Below are 10 of those takeaways. They might not all apply to you, but if you're looking to get the most out of your time at a show, at least a few of them are sure to give you actionable strategies to make more informed decisions for your home.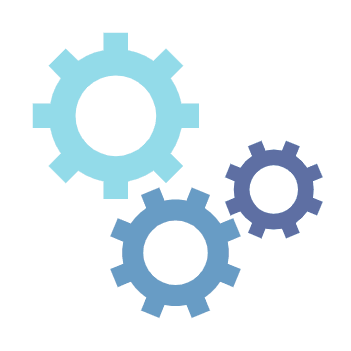 1. Forming a Plan
Are you going to a home show with a plan? How detailed is that plan? Do you know what companies are attending? Do you have a clear sense of what you're looking for?
We get it, doing "work" to prepare for an outing like this won't be appealing. But your plan doesn't need to be complicated. I'd recommend two things to start your preparation:
A list of companies you'd like to speak to.
A list of home projects you're hoping to accomplish, which the companies present may be able to help with.
2. Budget & Timeline for Home Projects
The next phase of preparation goes one level deeper. What's your budget, how many projects are you hoping to complete, and what is your timeline for each?
You might not have an exact dollar figure. Part of the show attendance process can be figuring out what kind of budget you need to have for a home improvement project. Otherwise, you might have a $5,000 budget for a particular project, only to find out that the cheapest estimate is $8,500. Clearly, at that point, you'll need to rethink your plans.
Timeline is important as well. Most home shows take place during "slow" periods for home improvement companies. For example, here in the HVAC industry, our busy time is immediately after the first really hot and really cold weeks of the year. That's a bad time to be looking for a quick turnaround on an HVAC project, because everyone is looking for the same thing.
So if you can be flexible, oftentimes you can take advantage of special deals and incentives for completing projects in an "off month," though what that month is may vary depending on the industry.
3. Research Companies
Next, do your homework. Some of this can be done after the fact, but you'll get more out of your time at the show if you have a sense of who these companies are. Some items you can (and should) research:
Google reviews. Not just the average rating, but the total number of ratings. Additionally, you should be looking to see that the company proactively responds to bad reviews to correct the situation. No company can get all 5-star reviews, but the best can adapt and grow to minimize the low ratings, and correct them when possible.
Website. Sites that just act as a marketing tool will tell you a little bit about the company, but won't give you tools to make better decisions. The best home project websites will offer informative and educational materials so that you have a better understanding of what will go into the process of your new installation or renovation.
RELATED: Fire & Ice Learning Center: The Most Comprehensive Library of Residential HVAC Information on the Web
4. Dress for Comfort
Days at shows can be long, and the locations they're held often require a lot of walking. Sure, you want to look your best as you're interviewing companies to come into your home, but the primary goal should be to maintain your comfort throughout the day. You'll have a clearer head as you meet with companies this way.
This one probably sounds obvious, but you'd be surprised how many people we see who are too hot, too cold, wearing uncomfortable shoes, or otherwise unprepared for the conditions.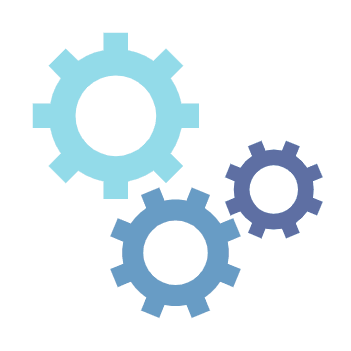 5. Networking & Socializing
Don't be afraid to talk to people at the show, either exhibitors or other attendees. You can learn a lot this way, even if it's from someone who you're not interested in doing business with. Anyone working the show is there to be helpful and social, so if they can't point you in the right direction or offer a suggestion, they'll be happy to do so since it may reflect well on their company down the road.
"Window shopping" is the opposite of this, and it's not going to be nearly as useful. If you have a plan and are proactively working toward completing it, the show will be 10 times more productive for you than if you simply wander around and browse.
6. Schedule Sit-downs
Many of the exhibitor booths will offer scheduled meeting times. You can use this to your advantage in a couple ways:
Plan your day more efficiently around scheduled meetings
Know that you'll have the undivided attention of a particular representative
Most times, exhibitors will have a number of questions for you to help assess your needs. This is part of their process and can be good to go through. However, you can also bring questions for those reps, which brings us to our next recommendation.
7. Have Questions Prepared
It's ok to have questions prepared. It's going to give you confidence, and you won't risk forgetting to ask something important when you're speaking with exhibitors.
What questions should you be asking? That will depend on your situation and the project you're looking to complete.
In HVAC, we've done this work for you. Click the image below to see our HVAC Contractor Checklist. It provides you with 10 questions you should be asking an HVAC company before your next heating or cooling project. If you ask each (and get good answers), you can be confident that whoever you choose for your next job, they're prepared to do the job right.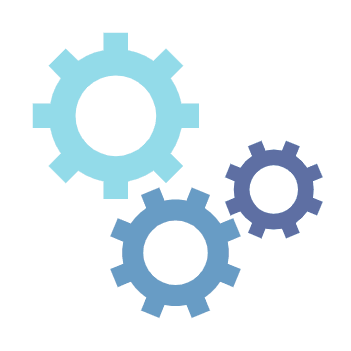 8. Take Advantage of Show Specials
We mentioned that home shows often take place during "down times" for many home improvement companies. This is by design, since it helps keep business going during historically slower months.
It's something you can take advantage of, though. Ask everyone you talk to if they have a particular deal for show attendees. Most times, they do, because they want to incentivize you to do business with them.
This is what makes home shows one of the best times to hire a contractor for a home project. Often, you're getting a better deal than you'd get any other time of year, and companies will be more than happy to give you these deals to ensure your satisfaction with their work.
9. Be Organized and Persistent
Take notes. If you forgot to ask a question, or think of one after speaking with an exhibitor representative, go back and talk to them again. Get information from each so that you can follow up after the show.
Be organized and persistent, basically. This will pay off.
Because which would you rather have: a day of wandering around where you get a couple leads on companies? Or one where you have several leads on companies, contact information from each, detailed notes on pros and cons, as well as things like price ranges and alternative options?
Make no mistake, the latter of those is more exhausting. Picking the right company can be hard work. But it's worth it.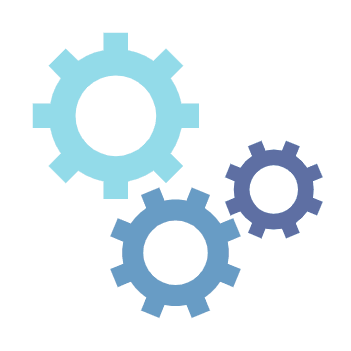 10. Follow Up
This is related to the point above. If you lack follow-through, why go in the first place?
Set reminders when you're at the show to follow up with companies you spoke with. If they're doing their job, they should be following up with you as well, but never assume that this will be taken care of.
Ideally, you have a clearer picture of budget, timeline, and which companies you might be interested in doing business with.
Virtual Home Shows
The world changed in 2020 with the global COVID-19 pandemic. This isn't news, but it's important to consider how this changed the relationship between contracting companies and potential customers.
In-person meetups to discuss estimates became more rare. And those that still happened were with proper precautionary measures like social distancing and wearing masks.
It also introduced virtual home shows to many.
A lot of the same advice for in-person shows can be true of virtual shows as well. Obviously, "dress for comfort" could mean wearing pajamas or nothing but boxer shorts, but the others are all good advice regardless of the location, in-person or online.
Columbus, Ohio Home Shows
Below we've listed a handful of the most popular home shows in the Columbus area. Fire & Ice has attended each of these previously, but the companies at the shows do a lot more than just HVAC. You can find services for kitchen, baths, remodeling, windows, siding, roofing, doors, counters and cabinets, landscaping services, outdoor projects, and even construction of a new home or home addition.
The shows also feature demonstrations, presentations, and exhibitors, all with the intent of giving you information and options.
Columbus Spring Home & Garden Show
This is the first of two yearly shows run by the Columbus Dispatch.
When: February/March
Where: Traditionally, the Ohio Expo Center has hosted
Website: https://www.dispatchshows.com/spring-home-and-garden-show
Columbus Fall Home & Garden Show
This second of two yearly shows run by the Columbus Dispatch. In 2020, this show transitioned to online and became a virtual show. As conditions change, the show's format may also adjust.
When: Usually October
Where: Ohio Expo Center or online
Website: https://www.dispatchshows.com/fall-home-and-garden-show
Columbus Building & Renovation Expo
The Building & Renovation Expo is a bit more targeted but features much of the same great content and similar industries to other home shows.
When: January
Where: Ohio Expo Center
Website: http://www.homeshowcenter.com/overview/columbus
Columbus Home Improvement Show
This show brings together homeowners and many expert remodeling and building companies from the area.
When: February/March
Where: Traditionally, the Ohio Expo Center has hosted
Website: http://www.homeshowcenter.com/overview/columbushome2
This list isn't comprehensive. If you know of a great local home show that we should add to our list, contact us and let us know!
The Fire & Ice Heating and Cooling Difference
We wouldn't be promoting these shows if we didn't think we were the right fit for many attendees. Regardless of whether or not you plan to attend a future Columbus home show, we hope you'll consider us for your next HVAC project.
RELATED: The Fire & Ice Difference
And if you can't make it to one of the home shows to speak with us, we hope you'll check below to make sure you're in our service area, then schedule an estimate or give us a call. Otherwise, we'll see you at the shows!