Back To Resources
Fire & Ice and Fortis College: Columbus, OH, HVAC Trade School
Fire & Ice Heating and Air Conditioning is proud to be partners with Fortis College. As a member of the Board of their HVAC-R program, we work closely with Fortis to help develop new technicians.
Fire & Ice Heating and Air Conditioning is on the board of the HVAC-R program at Fortis College. Nestled just inside Franklin County and outside the I-270 loop that encircles Columbus, OH, Fortis is local to the Westerville area, but the larger Fortis network boasts 40 campuses across 15 states. Collectively, these locations train thousands of HVAC-R technicians each year.
Join Our Newsletter
Receive our newsletter which includes special deals, news, and more.
I sat down (digitally) with Dean Platt (pictured below with two graduating Fortis students) recently to talk about the Fortis program and its place in the Columbus, OH HVAC-R landscape. Dean is Chairman of the HVAC-R program at Fortis, and has worked with Fire & Ice and others as part of his role.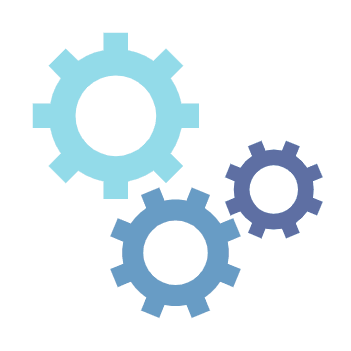 Finding a Passion in HVAC-R
"I try to get students to find their passion before they leave here," says Dean, who wasted no time in jumping into the theme of passion in his own work and his work with students. "We have students who go into residential, commercial, and refrigeration, the last of which is my personal passion."
Platt, whose duties include monitoring the program's work labs and attendance, as well as adhering to curriculum standards, also teaches several classes in the program. He's been in the industry for 43 years (all Fortis instructors have at least 30 years of experience in the field), and cites this passion as a driving force. "If one of our students goes into an interview and they ask why they want to work at the company," he says, "it doesn't sound good to say you're just looking for experience or to get a foot in the door." By instilling a passion beyond such goals, Platt sees the program as helping students to succeed long-term.
Teaching and Nurturing Future HVAC Technicians
While the Fortis program has curriculum requirements, Platt says he has ample space to jump off of the curriculum to respond to trends that are happening in the industry. He tries to do this in ways that empower his students,
"I also try to teach in a friendly way," says Platt. He cites the situations of some students, and the attrition rates among students if the program doesn't find ways to promote and nurture their growth. "I tell them we all started in the same place," he says, "and that the opportunity is there for them."
Among the ways Fortis does this is by teaching the so-called soft skills of the job. These are often cited by companies as being just as important as the technical skills required to complete a job. Unless a technician has both, it can be difficult for them to find consistent success.
"I talk about emotional intelligence," says Platt. "This is even a level above some of the soft skills employers look for. Body language, eye contact, remembering peoples' names. We have students for whom English is a second language, so it can be tough for them."
So when students perform tasks in Fortis's training lab, Platt says he's their manager, their boss, and their homeowner or business owner. This instills accountability and a level of comfort working in a real-world environment.
None of this is to say that the technical aspects of the job aren't thoroughly covered. But there's a foundational understanding that personal skills must be layered with them in order to create rounded graduates. "Everybody represents the company," says Platt.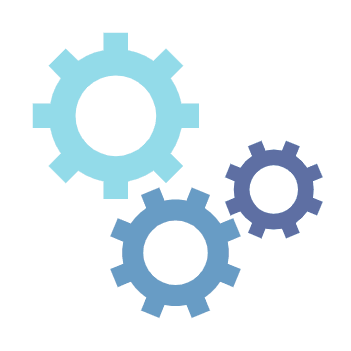 Advancing the HVAC-R Curriculum
"We teach our students every facet of the business," says Platt. This starts with theory and moves methodically into practical applications of that theory. The program includes training in commercial HVAC, residential HVAC, refrigerants, refrigeration, heat pumps, and more. "We cover the gamut," says Platt. There's even a module on oil heating, which can be a feather in the cap of some graduates. Depending on what area of the country you end up in, says Platt, knowledge of oil furnaces can still be very valuable. "A lot of companies in Columbus refuse to work with oil," he says, "but if you can put that on your resume, it can help in some areas."
The curriculum is designed to provide a broad base of knowledge for graduates, who are then able to hone their passion and continue to develop their skills in one or more areas of HVAC-R.
"We start by teaching theory," says Platt, "then move them into the lab to do the more exciting stuff. But we never really stop teaching theory. If they can learn thermodynamics in the beginning and the underlying theories behind refrigeration and air movement, it makes their progress easier."
The program culminates in more advanced courses, often taught by Platt himself, on troubleshooting in systems and EPA licensure, the latter of which is required to be able to handle refrigerants.
Ultimately, there's a problem-solving element to the training that Platt's teaching seems to emphasize. "We emphasize cause and effect," he says. "Did you actually treat the cause in the repair?" By keeping this focus, Platt is able to prepare his students for problems they'll face in everyday jobs.
Training During COVID
The COVID-19 pandemic has, of course, made things more difficult for everyone, and Fortis is no exception. "We wear safety equipment at all times, and have been able to work through it," says Platt. "We're able to get students into the lab at least once a week per class, and they take two classes per six-week semester."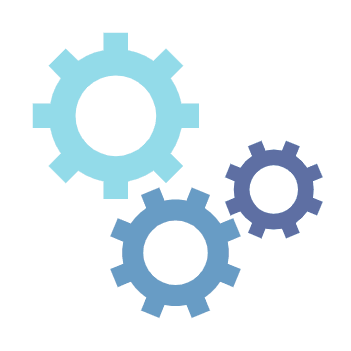 Central Ohio HVAC Workforce Readiness
Curriculum is one thing; real-world readiness is another.
"After years in the field," says Platt, "I've developed a lot of contacts around. I've been able to add many of them to our program's action committee. So it's not just things like equipment donations. It's a better system for getting my technicians jobs." These Central Ohio organizations help to keep the program up-to-date and provide graduates with the skills they'll need to succeed in the Columbus market.
These partners, including Fire & Ice, help to keep the program grounded in modern applications of the theory and skills. "I'm behind a teacher's desk and am a program director," says Platt. "So it's you guys who keep me in the loop with new stuff."
This manifests as guest speakers and teachers, career-oriented days that allow students to meet potential employers, and consulting on the curriculum. "That's who we're trying to supply technicians to," says Platt. "So we rely on those people to tell us what they're looking for."
Join Our Newsletter
Receive our newsletter which includes special deals, news, and more.
And while the program goes no further than EPA licensure to ensure that graduates can enter the field, Platt claims it's preparing students for additional training down the road.
"Graduates get a diploma and certificate of graduation, and are at least ready to be a residential installer's helper. That's the initial goal. And you can go up from there depending on your desire to learn more." Within a few weeks, Platt says, many employers are comfortable letting Fortis graduates handle installations on their own, or to be in a service truck running repair and service calls.
"Everyone always calls and asks me for my brightest students," he says with a slight chuckle. At any given time, Platt says they'll have 75-80 students. While they're not all on the same level, they'll be ready on day one to do a variety of tasks required of them in the field.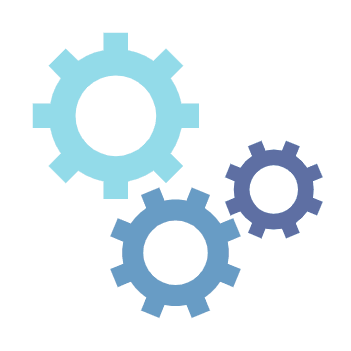 Fire & Ice and Fortis - Partners in HVAC Service and Installation
Platt counts himself as fortunate that Fire & Ice was already a part of the program when he came on with Fortis. "Scott [Fire & Ice owner Scott Merritt] knows exactly what he wants," he says, "and isn't afraid to let you know. It's been a big help to us, beyond just the equipment."
Fire & Ice has donated equipment to the program to allow them to work on a variety of equipment types, and has been one of the aforementioned guest lecturers and visitors who helps students understand what will be expected of them in a full-time technician job.
As a member of the program's Board for the Columbus, OH branch of Fortis, oversight of the curriculum and input is also part of the process, which has allowed for a reciprocal, mutually beneficial dialogue to occur.
ALSO READ: Fire & Ice and Columbus HVAC Schools: Partnering for Success
Finding Joy in the Work
Platt's connection with his work and his students is evident as he recounts success stories from his roughly four years with the program.
"We've had students who had to sleep in their cars for months, but they'd show up to classes every day," he recounts. "I make sure they keep up with me to let me know how they're doing. Sometimes I'll even get calls when they're on a particularly tough job. I get a kick out of helping them out, knowing that they're probably stuck on a roof with a tough job."
Platt also cites college leadership as a driving force behind the program's success. "Todd Gibbs is our new president, and he's a gentle soul, but he wants everything to be perfect and loves working with Scott and others in the business world." This collaboration and way of thinking, Platt says, has led to a lot of success for the program, remarking fondly, "It's just been a joy to be a part of this."
________________________________________________________________________________________________________
Do you live in the Central Ohio area and are interested in learning more about the Fortis HVAC-R program? Click here to read more about the program and request information.
Or, if you're ready to start your HVAC-R employment journey, then click below to see our available jobs!