Back To Resources
Fire & Ice and Columbus HVAC Schools: Partnering for Success
Fire & Ice is proud to support local HVAC training programs with instruction, supplies and support as we strive to improve the skill of our employees and the quality of our service.
The HVAC industry has proven to be a steady source of growth and opportunity for the Columbus, OH area. Ohio has all four seasons. Homes and businesses need to be air-conditioned in the summer, heated in the winter, and maintained in other ways throughout the year.
This isn't a commercial for job opportunities, but it might be educational for a couple of different groups:
Homeowners who are curious about what goes into technician training, and how Fire & Ice is helping to improve and support that training in the area.
Those curious about a career in HVAC-R (the 'R' stands for refrigeration and is sometimes grouped in with HVAC services).
Join Our Newsletter
Receive our newsletter which includes special deals, news, and more.
We're going to highlight our involvement with two local colleges: Columbus State and Fortis. As members of the advisory board for both schools' HVAC programs, we have direct insights - and often, input - into the curriculum students must complete in order to graduate.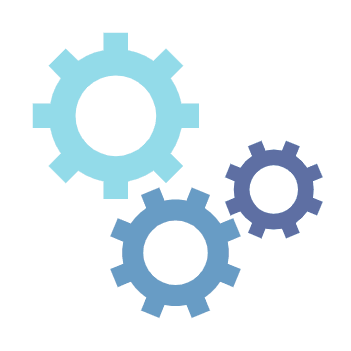 Training to Become an HVAC Technician
The HVAC industry is complicated. We've made that point numerous times on our blog, with in-depth articles about installation and maintenance.
Heating and cooling technicians are asked at various times to be metalworkers, electricians, woodworkers, plumbers, and more. The materials involved in HVAC installation and maintenance can include flammable and combustible materials. They can also include specialized equipment and tools that require special training.
Achieving even basic proficiency in the tools and skills necessary can take time, let alone mastery of those same skill sets.
Fortunately, there are identifiable paths for local professionals looking to gain these skills.
Fire & Ice and Local Columbus Schools
Here at Fire & Ice, we pride ourselves on the ongoing training that we require for all of our technicians. We have the largest HVAC training center in Central Ohio, and each of our techs takes part.
However, we aren't able to offer a full course curriculum in the same way that a college can. After all, we're an HVAC contractor, not a school.
Two entities that are able to offer this accredited education are Fortis College and Columbus State Community College.
A member of Fire & Ice management staff is on the advisory board for both programs. More than that, we've been able to work directly with administrators and instructors at both. At Fortis, in particular, we've been able to help structure and improve the program.
The end result is one that is not just mutually beneficial for the college(s) and Fire & Ice, but for the communities that we both serve.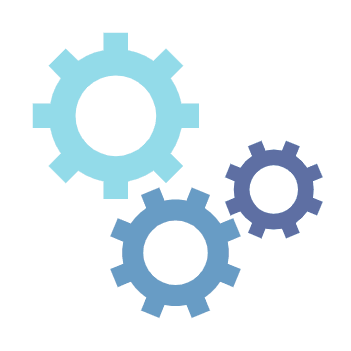 Role of Advisory Boards
Colleges must have an advisory board for their programs, and boards have certain responsibilities.
First, it's typical for colleges to pull advisory board members from a wide variety of industry areas. For example, a typical HVAC advisory board might have representatives from a residential HVAC company (like Fire & Ice). They would also likely have reps from commercial HVAC companies and manufacturers (like Trane, Carrier, Lennox, etc.). They may also include reps from large commercial or multi-family management companies.
The first responsibility of the board is to the school and the students. The quality and integrity of their education is the top priority.
To that end, the school meets with the board a certain number of times each year to review the curriculum and tour facilities.
This is all that is required in a strict sense, but the relationship between the board and school often goes well beyond this.
Board members can, and often do, actively participate with the school, its students, and the program's events. Speaking from experience, we've attended numerous events structured around providing career development and advice for aspiring HVAC professionals.
For some partners, the relationship with the school goes beyond even this and includes direct involvement with the college's HVAC-R program and classes.
Join Our Newsletter
Receive our newsletter which includes special deals, news, and more.
First-Hand Training For Students
We referenced our training facility, which is the largest in Central Ohio. We make good use of it for Fire & Ice staff.
We've also had students visit the facility to learn directly from our experts. On several occasions, Fortis attendees have made the "field trip" to the Fire & Ice offices for training on specialized HVAC equipment.
More frequently, though, it's the other way around, with our professionals visiting the Fortis campus. Guest lectures or demonstrations have taken place when a particular area of study is within our expertise. The end result is trust between Fire & Ice and the institution, and a more diverse education for its students.
Similarly, Columbus State has courses that are taught by professionals from local HVAC companies. The city of Columbus is large. But the HVAC industry feels a bit smaller as companies from all areas come together to support and uplift one another.
Equipment Donations
As a board member and a company invested in both the quality of the school's program and the work they do in the community, we've also been thrilled to support the program with equipment donations.
HVAC training goes through a lot of materials, which can become expensive over time. This is especially true of materials that are "consumable" after as little as one use. Sheet metal, electrical wiring, and other consumable materials often aren't adaptable to multiple lessons or jobs. They'll be cut and formed to a specific job for a specific purpose.
So we're often able to donate equipment from our warehouse that aids their ongoing learning, while also helping them manage their materials budget.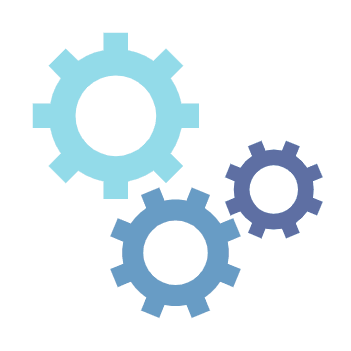 Building Comprehensive Programs
As mentioned, the board is brought a school's curriculum to review. At times, we've given meaningful feedback that has shaped programs to be even better.
Think of it this way: your education was undoubtedly valuable in your field, but then you entered the workforce and had to adapt your skill set to the tasks before you. In some fields, your education is a very close match for workforce job responsibilities. Other times, though, there's a divide between those two.
The goal is to close that divide, and that's where board members come in. We see what skills are needed in modern residential HVAC, just as manufacturers and distributors see what's needed from their side–by highlighting those skills in a training program.
Taking it out of the abstract, we've helped to emphasize Fortis's training in brazing, for example, which is a skill we use frequently, but that we found ourselves often having to reteach to some new hires.
The presence of board members at networking events also helps graduates develop the "soft skills" of the industry. These will help to make them excellent employees and exemplary employees and technicians. These types of skills will rarely be an official part of a school's curriculum. But it's a valuable skill set to develop alongside the more technical aspects of the job.
Mutual Benefit For Student, School, Company, and Customer
As a company striving to be the trusted source for HVAC in Columbus, OH, we consider it a responsibility to add to the quality of HVAC in the entire area. In this goal, we see long-term benefits for institutions like Columbus State and Fortis. It also enhances our ability to serve homeowners in the Columbus area in a thorough, professional manner.
For the colleges, they get access to industry leaders to help guide and improve their programs.
For students, they receive the same access to expert leaders throughout the industry and more comprehensive educational programs.
For board members, we get to help shape and improve our communities and businesses by improving the entire industry, starting with those just coming into it.
And for the community, you get top-notch HVAC professionals who are fully prepared to meet the demands of today's modern technology.
We consider ourselves to be truly part of these programs, and hope to improve HVAC outcomes throughout the area as a result.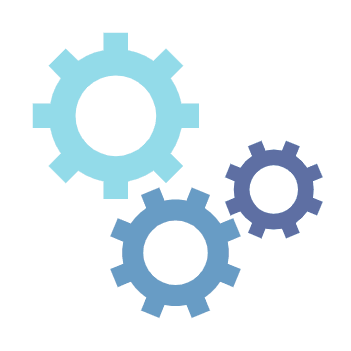 Only the Beginning
It's important to note that there are levels of complexity and promise in the HVAC industry beyond what a training program will cover. While such a program will prepare a graduate for a career, education is ongoing, especially as technology becomes more and more sophisticated.
Graduates will come out with their EPA certification, which allows them to handle refrigerants. They'll also have a solid base of knowledge about a wide variety of HVAC technical topics.
Join Our Newsletter
Receive our newsletter which includes special deals, news, and more.
Beyond that, there are certifications available that require additional expertise (such as N.A.T.E. certification, which we've talked about before), as well as more granular certifications and knowledge that will allow an easier transition into different areas of HVAC service or installation.
At Fire & Ice, we have an internal training program designed to take new hires from an entry-level position to one of management and leadership. The levels in this program include, but aren't limited to, the following:
Being able to install a full air conditioner system
Being able to install both a furnace and A/C unit at the same time
Leading an installation team with a trainee
Actively training others in our on-site facility
Acting as an installation or service team leader who has managerial duties
We actively encourage the training and progression of our employees. This increases our ability to perform top-quality work.
Currently, we have employees enrolled in both Columbus State and Fortis. We've also employed numerous graduates from each. It's a relationship that has benefited us as a company, and in turn, has benefited Columbus HVAC professionals and the homeowners we serve.
As we said earlier, we consider ourselves to be a part of the program. It's one that we hope always continues to build the trust that is the core of our business.
Next Steps
Interested in pursuing a career in HVAC? We have job openings for qualified professionals! We also encourage prospective students in the Columbus, OH area to weigh their options as they decide on their training and career path.