Back To Resources
How to Begin a Career in Columbus, Ohio, as an HVAC Technician
Good HVAC technicians need to have a mixture of education, training, people skills, and technological knowledge to be good at their job. We take a closer look at the career.
Heating and cooling systems require human workers, not robots. Technicians are needed to install and replace equipment, change out parts, make repairs, and perform regular maintenance.
The greatest demand for installers and maintenance workers usually hits at the beginning of summer, when homeowners realize that their heat pumps and air conditioners aren't keeping up with the thermostat's demand. The second busy period is when the first cold snap hits, when furnaces kick on for the first time in months.
But the need for talented technicians never really goes away. HVAC systems wear out; homeowners who want to reduce their carbon footprint want greener heating and cooling; new technology offers more options for comfort.
If you're good at your job, you'll always find work.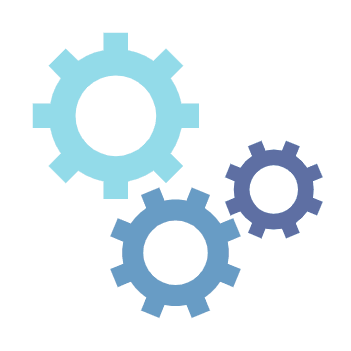 How Much Do HVAC Techs and Installers Make In Columbus?
According to careerexplorer.com, those just starting in the field can expect to earn $13.88 per hour, or $28,860 yearly, and top-level HVAC technician earnings begin at $32.96 per hour, or $68,560 yearly. For comparison, technicians can start at Fire & Ice at a minimum of $20/hour, and the pay scale goes up to around $40/hour. One of our HVAC techs is earning around $85,000.
Education Options for an HVAC Technician in Columbus, OH
There are two paths for those who want a career in HVAC, and they intersect to some degree. There are two predominant accreditation agencies in this field: the Partnership for Air-Conditioning, Heating, Refrigeration Accreditation (PAHRA) and HVAC Excellence.
As of June 2020, there were eight PAHRA-accredited programs and one HVAC Excellence-accredited program in Ohio.
Trade schools that offer degrees in HVAC are plentiful. There are eight of them in Columbus and Central Ohio. (A member of Fire & Ice management staff is on the advisory board for programs at CSCC, which is located in downtown Columbus, and Fortis, which is located in Westerville.)
The degrees take between six months and two years to complete.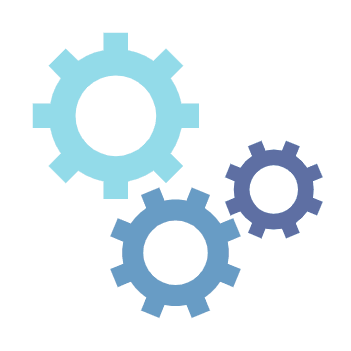 Schooling is recommended so that you can grasp the basics of HVAC. You can learn the rest of what you need to know through on-the-job training combined with specialized education.
Some certifications require additional expertise not offered in school, such as NATE - which stands for North American Technician Excellence). There is one mandatory certification for all people who work with refrigerants: the EPA Section 608 certification.
What Are the Typical Hours For an HVAC Technician?
Anyone who's had a furnace quit on them can attest that HVAC contractors sometimes work into the evenings and early mornings. Someone will also need to work on holidays. The overtime is nice, but being on-call can be exhausting.
It's common for techs at Fire & Ice to work 45 hours a week. If a furnace and an air conditioner are being replaced at the same time, one installer (the lead) will usually do the inside work while the other (the second) does the outside. Some complicated, larger residential jobs - especially those that require ductwork installation and maintenance - may need a second day to complete everything.
Pros of Being an HVAC Technician, in Columbus, Ohio
You go someplace different every day. It's not like working on an assembly line. You get to meet a lot of people.
A good service tech is in high demand. You can make really good money as an accomplished service technician, or installer, or in sales. If you expand your skills, apply yourself, and become proficient at it, you're going to make money, you'll be rewarded for your expertise, and you'll have options for employment wherever you want to go.
You'll feel a sense of accomplishment after every job. You'll also receive appreciation from people who benefit from the improved indoor environment that you helped create.
Job prospects in the HVAC industry are excellent. The Bureau of Labor Statistics estimates that there will be more than 20% job growth in the HVAC industry over the next 10 years. That means current techs are going to be busier than ever and there will be plenty of new opportunities.
Cons of Being an HVAC Technician in Columbus, OH

You'll be working with flammable gas and electricity, and it's producing an exhaust product (carbon monoxide) that's a potential killer. A mistake can be major. You've got to have your act together.
You cannot be afraid to get dirty. Sometimes you'll be working in closets where furnaces have been installed. Other times you could be in the attic installing ductwork. Installations and maintenance go on even during downpours and snowstorms.
You'll work in extreme cold and extreme heat. Climbing a ladder to install a line set for a ductless mini-split when it's sub-zero is no one's definition of a good time.
Working as an HVAC technician involves some risk of injury. HVAC technicians suffer more on-the-job injuries than workers in many other professions because they are often working with heavy equipment and extreme heat and/or cold.
Attributes of a Good HVAC Tech
You need to be good with your hands, because you'll be using them a lot. Problem-solving, spatial awareness. You have to have some ability, but you also have to want to learn, to get better. Technology is always evolving, and the equipment is becoming more sophisticated.
Communication is an underappreciated part of being in HVAC. There is a lot of jargon: modulating, variable-speed, SEER, communicating, line set, rate, etc. Technicians may know the intricacies of the words, but they need to be able to explain technical concepts in a way that customers understand. Otherwise, you're leaving behind a bewildered, unhappy homeowner.
If you love to solve problems, then this is a career that could keep you happy for years. You will be troubleshooting issues for your customers every day. That means you will regularly encounter new situations, have an opportunity to think through the issues, and then have a chance to implement a resolution.
Getting bored rarely happens in this industry because there are always new challenges available to keep you on your toes.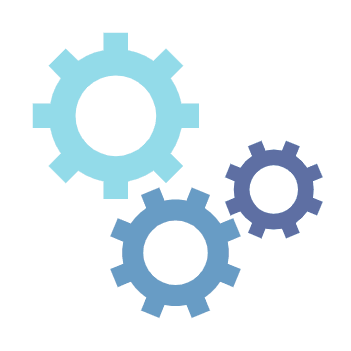 HVAC technicians, installers, and salespeople in Columbus and Central Ohio need to learn and be adept at:
piping
electrical wiring
installing and calibrating equipment
performing maintenance on systems and HVAC components (e.g., fans, ducts, humidifiers, motors, filters, compressors, condensers, refrigerant controls, heat pumps, etc.)
soldering and brazing parts
keeping detailed customer service records
calculating head loads and losses
checking the chemical compositions of parts
making recommendations to clients for energy efficiency or upgrades
Be Part of the Team at Fire & Ice in Columbus, Ohio
There are a lot of moving parts at Fire & Ice, from courteous customer service representatives, knowledgeable sales professionals, marketing specialists, and business professionals, to talented service technicians and installers.
But none of that can happen without you.
Whether your career journey is just beginning or you're experienced in the trades, Fire & Ice is looking to invest in you and your success. Because when you're successful, we're successful as a company.
If you're looking for a career and are a goal-oriented, honest, hardworking, and dependable person looking to achieve greater things in life, Fire & Ice is looking for you.
We understand that you may not have all the skills or knowledge of HVAC from the start. That's why we prioritize career development across all of our departments: from business support staff and leadership to paid training for technicians in the field. When we all work as a team and collectively enhance our skills, we all succeed.
Fire & Ice has the largest residential, state-of-the-art training center in the country, where we provide our technicians with over 200 hours of paid training every year.
By joining Fire & Ice, you will receive the best benefits package found in the industry, including competitive wages, weekly paychecks, paid time off and holidays, health and life insurance, retirement plans, and much more.
If you want to align yourself with the best in the industry, develop a transferable skill, and start a career that will set you and your family up for future success, join Fire & Ice Heating and Air Conditioning today.
Give us a call: 614-350-4292